HOW TO UPGRADE YOUR DECK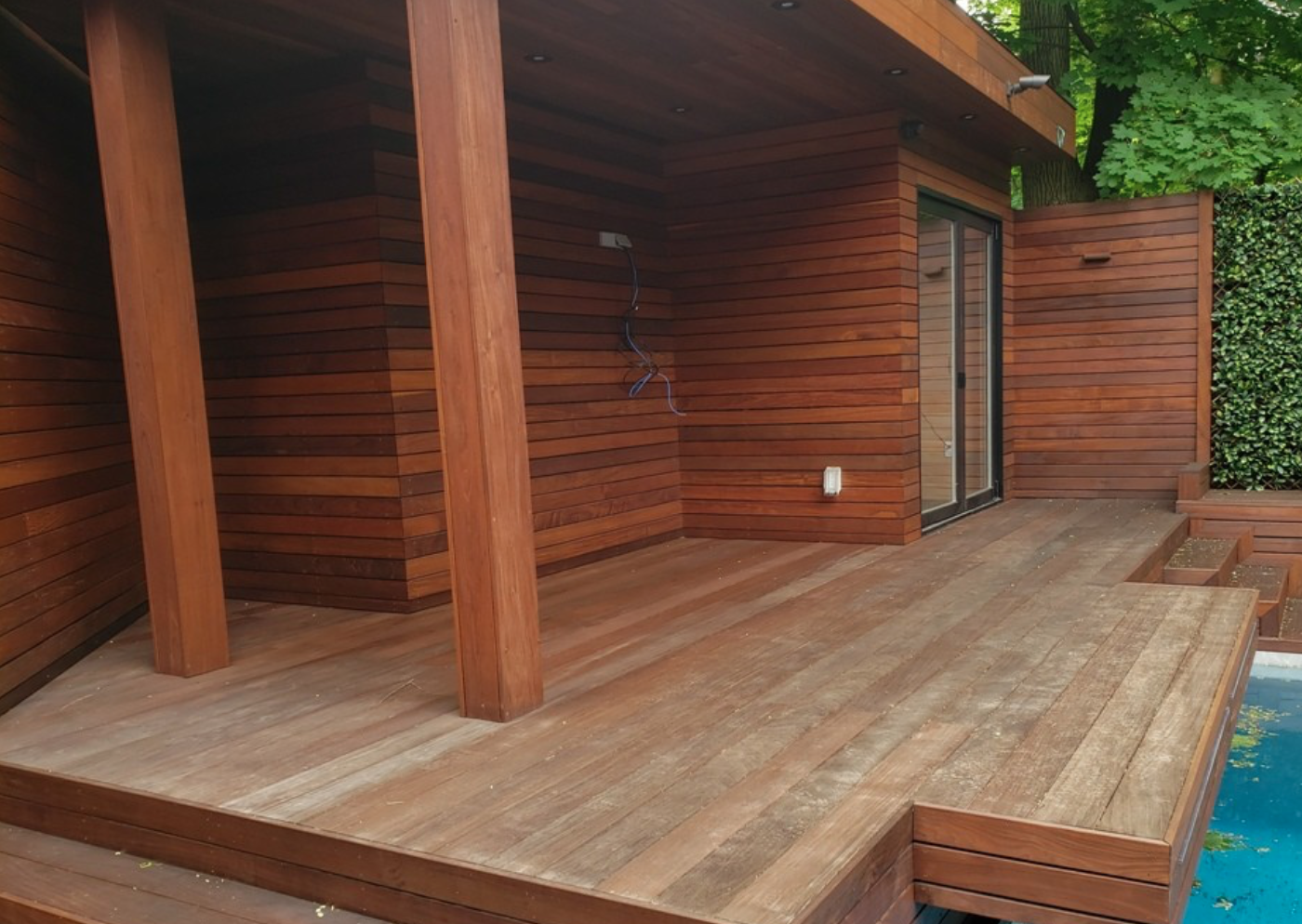 Do you have a desire to refresh your deck this year, but you are not completely sure how to do it in the most cost-effective way? Here are gathered the best solutions, corresponding to the renovation of your deck. You can implement them and make sure how your deck will modify with less expenses.
Get started with the deck's cleaning
Being situated outside, your deck can become dusty, as well as, dirty very rapidly. It seems to be quite obvious, however finding the most suitable cleanser and proper mopping can revitalize your outdoor living space within a short time. In case you do not have time to do it on your own, you can hire a specific cleaning staff.
Carry out minor repairing Inspect your deck, paying attention to every little detail. You will likely find many tiny imperfections that might be solved with the help of simple tools. Take your drill, some deck screws and get to work.
Add some new details to your exteriorFor instance, you can buy some nice flower pots and position them in various places on your deck. The costs will be minimal, nevertheless the result will be incredible.
RESTORE AN OLD WOOD DECK
Here are the frequently asked questions that we are receiving from out clients:
How to restore a wood deck?
How to revive a deck?
How to renovate a deck?
In case you don't have any deck restoration ideas but you want to restore a wooden deck you'd better contact the professionals specializing in this work. Delta Decks does not do this work, but there are plenty of people you can find on kijiji who do. Restoring, sanding or staining a deck is a very labour intensive job, if you are able to find someone to do it for you – you will not regret it. However, if wooden deck restoration is something that you can handle on your own, follow our recommendations that are below:
Clean up your deck's surface.Before starting any old deck restoration, you need to ascertain your deck is clean, so you can see all the flaws on it. Use a pressure washer if needed, just don't set the pressure too high. You can also use Deck Cleaners such as Cutek Pro Clean.
Tighten your deck's screw/substitute boards.As soon as you have removed everything, you will be able to observe if any screws showed up that have to be put back in. When you have finished this work, take some more screws and reinforce loose wood boards. If you have determined cracks, or rotted places, replace them with the new ones. When replacing the wood make sure that you utilize the identical type of wood that your deck is made of. Likewise, don't forget to exploit a pressure treated wood that is intended to maintain the items outside.
When necessary, sand your deckYou may face such a situation as unevenness on the boards. This can happen if you have not taken care of your deck for a long period of time. To deal with this issue you will need a particular tool, called a sander.
Scrub the deckUtilize a special pressure washer to clean up every crack on the deck's surface. Bear in mind after this procedure the boards must be fully dried out.
Utilize a deck detergentYou may think that there are too many cleaning realisations, however it is rather significant and your deck must be completely clean. Be prepared you will need to spend enough time on it!
Add a wood brightenerA wood brightener is the key component at refurbishing a deck. It assists in reviving the old deck.
Wash your deckYou need to do it in order to remove all the chemicals from the wood.
Verify that your deck is ready for a sealerTo check whether your deck is prepared for this step or not, pour some water on the most imperceptible part of your deck. If your deck has absorbed the liquid within several seconds, you can begin staining.
Apply the sealerOnce you are confident that the deck is dry, start applying the saler.
Now your deck is ready!
As you have noticed, to restore a wood deck you must possess firm patience and have plenty of free time as well. Therefore, the best outcome is to find reliable deck contractors, who will be able to provide you with all the necessary services and keep your precious time.
Do you need help in restoring your deck? While Delta Decks does not do this work – we may be able to recommend someone who does. We are your robust assistants, who will contribute to your old deck restore.
HOW TO FIX AN OLD DECK
Certainly the most appropriate method to fix your old deck is to contact a qualified decking contractor, who will cooperate with your restoring deck surface process. Hiring a team of specialists, you will obtain loads of pros, for instance:
Time savingFixing an old deck is a very cumbersome, time-consuming process. To do all the repairs on your own, you need to have enough free time and nerves of steel, as something can go wrong during the reconstruction. Thus, it is better to use your search engine, type "deck installers near me" and scroll in order to find the most respective company that will assist you. Delta Decks does not perform this type of services, but some smaller companies do.
Much faster than if you did it by yourselfTalking about our Delta Decks company, we have an awesome team of the talented as well as certified specialists, who do their work conscientiously and in the required period of time. In our working process we engage a sufficient number of masters, thereby we provide a satisfactory outcome promptly.
Ongoing consultationsBe confident that choosing our team, you will be supported with all the necessary services, including diverse consultations.
These and many other advantages are guaranteed, if you choose us!
However, if you have firmly decided that you want to fix your deck utilizing solely your own powers, scroll a little bit above and read more about it in the title "Restore an old wood deck".
HOW TO CLEAN AN OLD DECK
There is a huge diversity of deck-cleaning products that you can purchase in online stores or in the supermarkets. It is quite essential to select such a washing agent that will fit your decking surface.
There are several widespread wiper fluids that you can utilize:
Sodium hypochloriteHelps to do away with mildew. Nevertheless, it is not efficient while removing grime. After using this agent, meticulously wash away all its remnants. If you do not do it, the cleanser can eat away at the wood.
Oxalic acidIn the event of having a cedar or redwood deck this cleanser will be the coolest solution. It perfectly struggles against iron stains.
Sodium hydroxideIt is considered to be one of the core ingredients in most finish removers.
These and many other purifying agents are available to each of you, nonetheless be careful while cleaning the deck's surface by yourself! You can cause damage to yourself or to your deck, if using those cleaning liquids incautiously!
If you hesitate in choosing the most suitable cleanser or you need to hold some cleaning works, or you are confused in cleaning weathered wood, you can find a contractor on kijiji that does this kind of work.