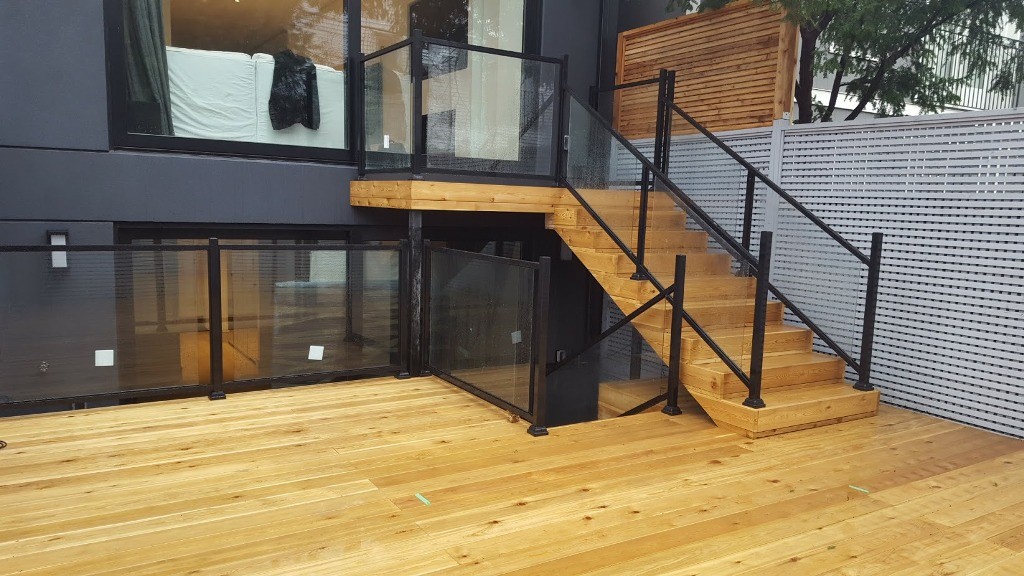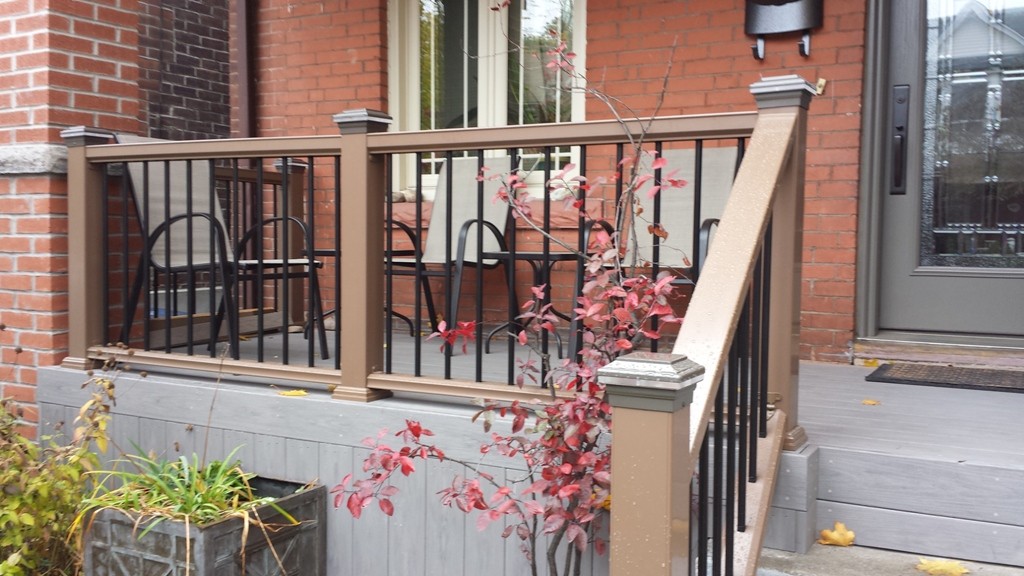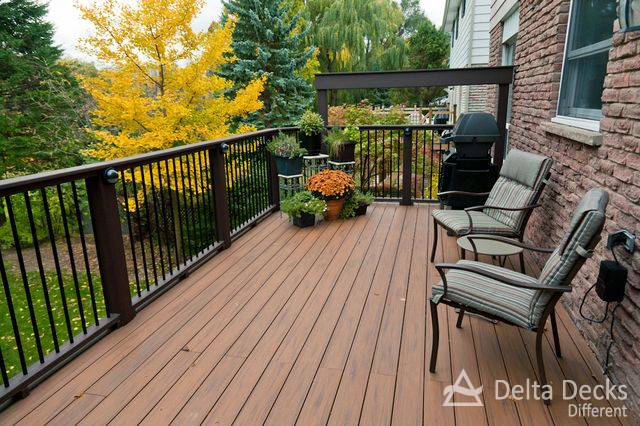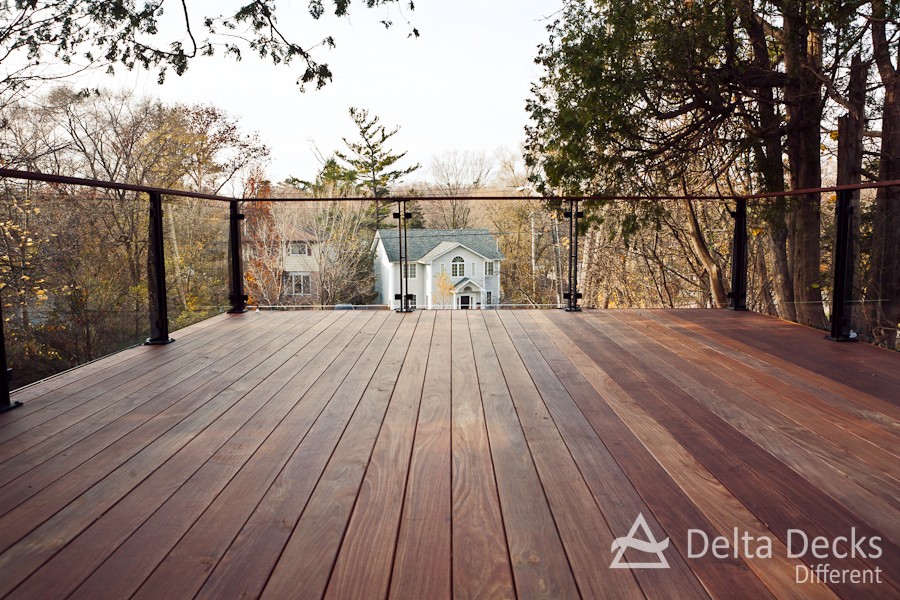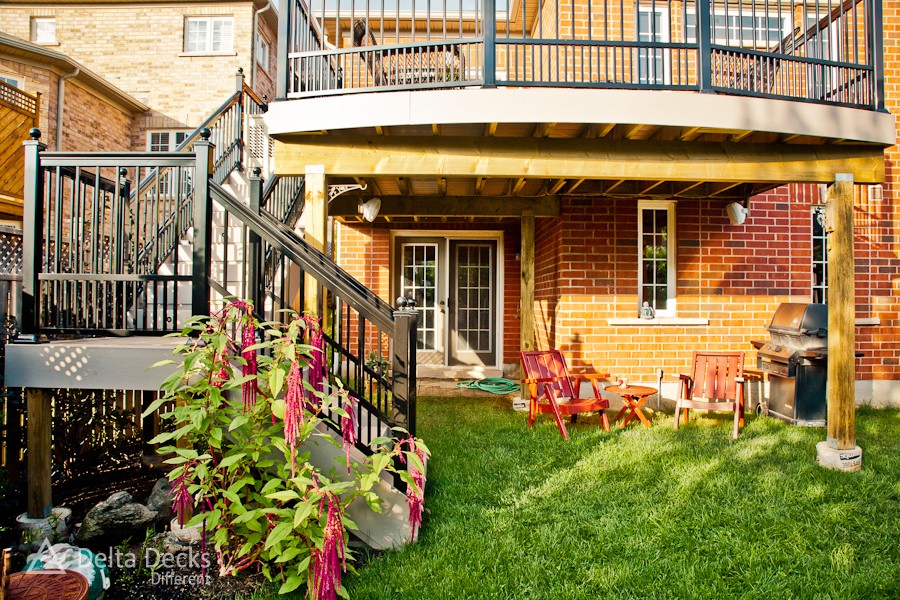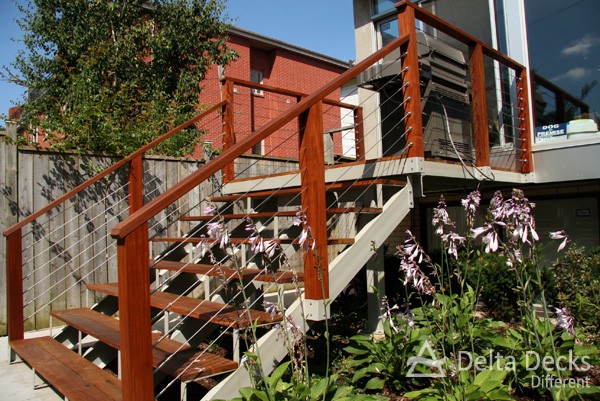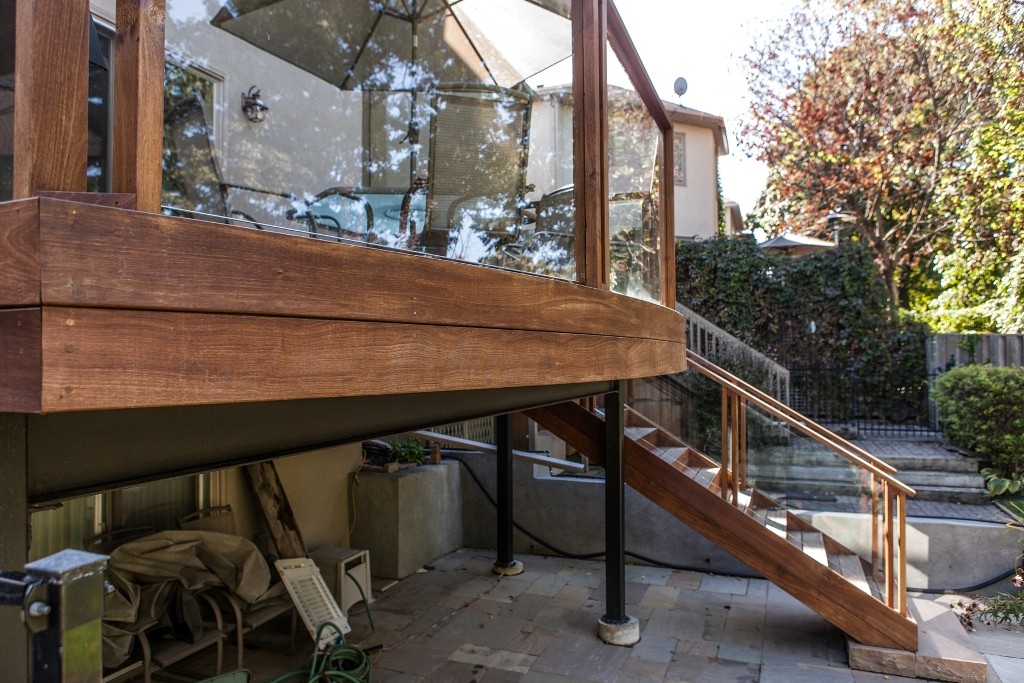 Build deck railing
Deck railings are a special fencing, which is the best decoration not only for the house, but for the entire site. Railings in Toronto give the deck personality and protect people on it from unwanted falls, and the enclosed terrace railings also protect from the wind.
Delta Decks installs fences of any complexity in the shortest possible time and at an affordable price.
Your Expert Deck Contractors
Unmatched Experience in Toronto Deck Building Industry
Specializating in Low Maintenance Decking and Ipe Wood Decks
RAILINGS IN TORONTO
According to their type, deck railings are divided into two main types: open and closed. The first play a predominantly decorative role. Most often they are made in such a way that it is possible to observe the site, and sunlight enters the deck. The second type is more practical. The closed version not only looks stylish, but also protects the terrace from the wind.
Modern materials that are used for the manufacture of railings are able to withstand sudden changes in temperature and deformation, and most importantly, they are easy to care for.
Making a choice
First of all, you need to decide on the material from which the railing will be made.
Most often, fences are made of wood, glass, aluminum and plastic. You can order both: custom railings in Toronto and already made designs.
Production under the order
Bespoke patio railing is the classic choice of most homeowners. Most often it is made of wood. For production is mainly used cedar wood or Ipe wood. These materials are the most durable and unpretentious in care.
Classic wooden railings
Wood is easy to process, so you can easily create a unique design for fencing the deck. Such railings will look most harmoniously with wooden or stone facades. They consist of 4×4 posts, 2×4 rails, 5/4×6 top rail and 2×2 baluster.
Railings with wooden and aluminum balusters
Most often, aluminum is used as an additional material in combined railings. This metal does not rust, is unpretentious for cleaning, durable and very quickly installed. Homeowners usually choose the classic black aluminum fence option. It consists of 4×4 posts, 2×4 handrails, 5/4×6 top handrail and ¾ aluminum balusters.
Wooden railing with clear glass
The main advantage of glass railings is excellent visibility and aesthetic appeal. They harmonize perfectly with almost any design of the house, but require frequent cleaning. Consists of 4×4 posts, 2×4 rails, 5/4×6 top rail and 6mm clear glass.
Cable railing
This solution is one of the most stylish and modern options for the deck. The fence consists of 4×4 posts, 5/4×6 top rail, stainless steel cables and cable fittings. The material does not require any special care, does not rust and provides excellent visibility. The Installer puts this railing directly on the object, using the material that was used in the construction of the deck. For example, if the deck was made of Ipe, then the craftsmen will work with the same material.
DECK RAILING SUPPLIERS IN TORONTO
You can order from us already manufactured branded models of railings from world-famous manufacturers of composite decking. We cooperate with Fortress, Kool Ray, Century and other firms. The warehouse always has a range of ready-made products that are sold in disassembled form and assembled by the deck railing contractor directly at the facility. Brand models are easy to install, they look good in the exterior, and most importantly, such products have fairly low prices.
The most popular are models from the Fortress brand. By installing fences from this manufacturer, you can be sure of the highest quality of materials, as the company has been on the market for over 40 years. In addition, all Fortress products are coated with a multi-layer anti-corrosion coating. The most popular railings are made of aluminum or a combination of aluminum and glass.
Another high-quality fence option is products from Kool Ray. They will harmoniously look with any exterior, which is important for the homeowner. All products of this brand are certified, practically do not require maintenance and are guaranteed to serve you for many years.
For customers who want to install a premium class structure, we can offer a great option – glass frameless railings. 12 mm tempered glass is used as a fence (the aluminum frame is completely absent). In their manufacture, thicker glasses are used, which are inserted into the nozzles.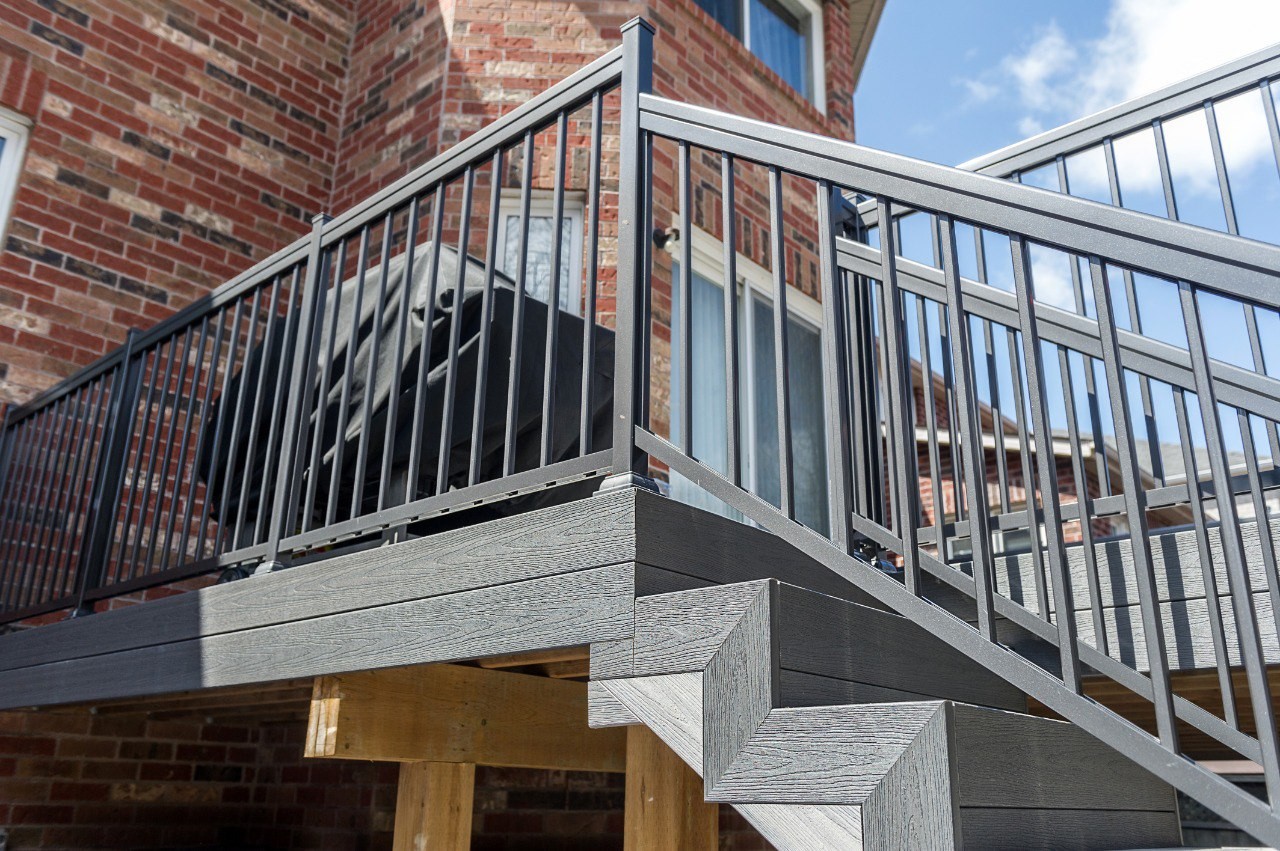 Requirements for building in Toronto
Do not forget that in Ontario there are certain building codes regarding the size of the fence for the terrace:
Railings must be installed for any deck that is above 30 inches from ground level.
The gap between the deck floor and the bottom rail should not be more than 4 inches.
Handrail height for ordinary detached houses (single-family) – at least 36 inches, for apartment buildings — from 42 inches.
Installation of glass frameless structures must be in accordance with Ontario building codes.
Installation of glass frameless structures must be in accordance with Ontario building codes.
We have experienced specialists who will provide all the necessary information about the norms and requirements of the law even at the stage of placing an order.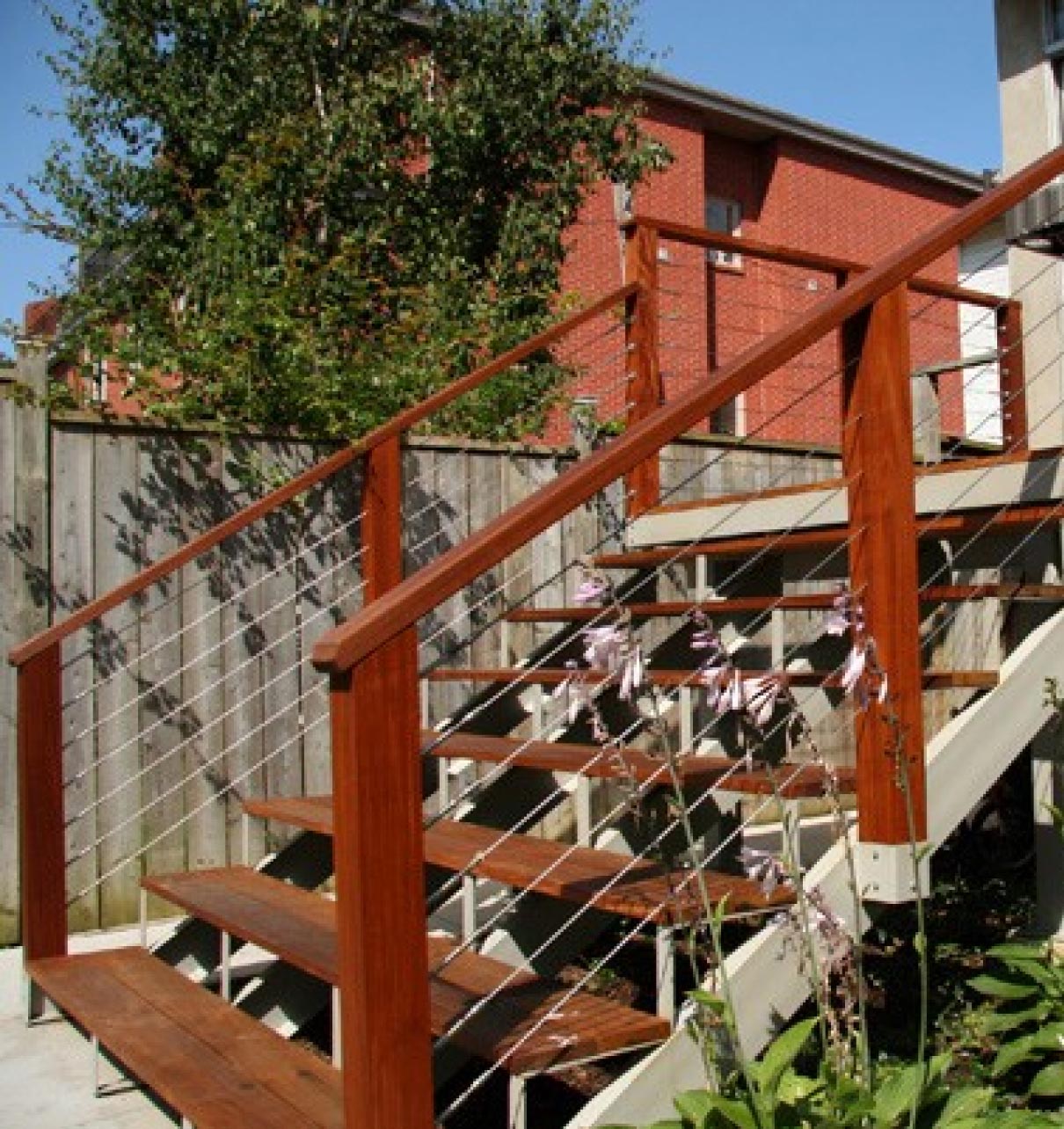 Installation cost
The final price directly depends on the materials used and the size of the structure. For example, aluminum models start at $85 per lin.ft., aluminum and glass combinations start at $110/lin.ft., and frameless glass railings start at $240 per lin.ft. This price includes all necessary installation work and materials. Typical installation time is 14 days, but it all depends on the complexity of the project and the amount of work required. Here you can order outdoor railings Toronto on the most favorable terms!
Deck Railing Installation
The installation of a fence (railing) is an important step, on which not only the attractiveness of the house, but also the safety of people on the terrace may depend in the future. It is for this reason that it is better to entrust the work to a team of professionals who will fully take responsibility for the quality of installation.
Benefits of using Delta Decks in Toronto:
Official guarantee of 3 years, both for materials and for the quality of the installation.
We undertake the whole range of work: search and selection of materials, design, installation, compliance with the requirements and norms of legislation, etc.
The company employs only experienced specialists who are guaranteed to cope with a project of any complexity.
Individual approach to each client – we prepare detailed 2D and 3D projects, working drawings, we always focus on the expected budget.
DECK RAILING INSTALLERS NEAR ME
If you live in the Toronto area and are looking for "construction company near me" online, contact Delta Decks. The site presents a lot of ready-made projects for terraces with railings, and you can also order your own unique design.First you need to decide on the design, materials for fencing, as well as the budget. The cost and timing of the work will depend on the option you choose.
Our company has been in the construction industry since 2005, hundreds of projects of varying complexity have already been completed by craftsmen, so you are guaranteed to be satisfied with the quality of work of our specialists.
In order for us to provide you with the most complete advice and quickly start installing the railing, it is recommended that you do a little research before calling the company:
If you do not want to hire a third-party designer, you can order drawings and calculate the cost from our company. After all issues with design and permits (if necessary) have been resolved, it remains to GET A QUOTE and we will immediately begin to install the railing.
If you have any questions about the future project – feel free to contact the numbers listed on the site. Experts will provide you with competent advice and, if necessary, help you decide on the choice of deck railings Toronto. Call or leave a request on the site, and in the near future we will advise you on all issues, and you will receive the perfect fence for your terrace.
01
Decide on the dimensions of the future structure – for this you need to measure the deck and indicate the wishes for the height of the fence.
02
Select your preferred material. The advantages of one or another option are described above.
03
You need to decide on the design. You can look at the portfolio on our website or offer any other design option.
04
Well, and most importantly, it is important to determine the size of the budget that will be allocated for the construction of the railing.
Read our Client Reviews
You probably heard a saying "a picture is worth a thousand words", we think that a satisfied client is worth a thousand pictures!
Delta Decks has a very high customer satisfaction rate and we are not afraid of giving an option to a potential client to contact any of our 20 very recent clients! Please read some testimonials below. Please note these testimonials were not gathered by Delta Decks, but by a third party.
Aug 17, 2022
Delta Decks did a beautiful job on our backyard deck and patio. Our old deck was in dire need of a rebuild and refresh. Elgi was great in getting the
...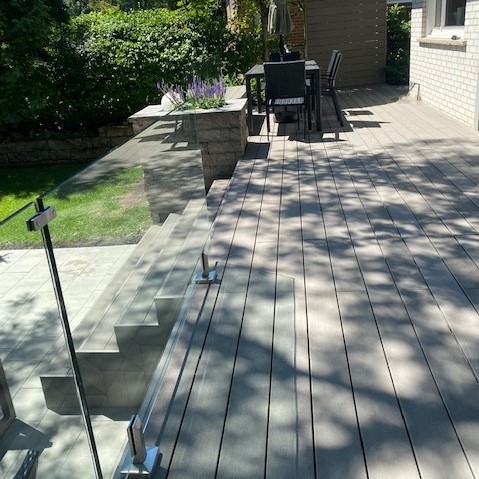 Jul 22, 2022
Delta Decks replaced my very worn old wood deck with a mineral based/pvc 'Deckorators' product, color 'Costa'. Finding a taupe color was a challenge b
...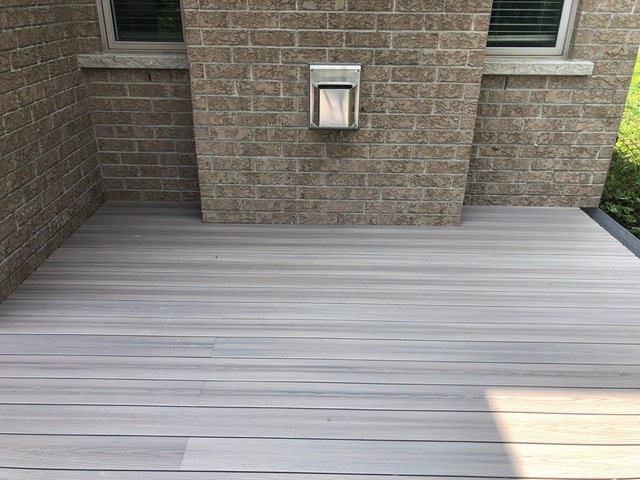 Dominic in Toronto
Toronto, ON
Jul 21, 2022
I am very satisfied with the improvements that Delta Decks made to my 12 year old deck. From my first contact with Elgi, the project manager ,to the f
...
Jul 11, 2022
This review has been a long time coming. We had Elgi and team come in on September 2021 and after some talks about designs and materials we ended up g
...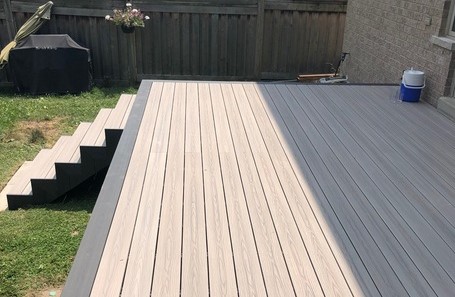 Jul 05, 2022
It was a pleasure choosing Delta Decks to work on our backyard project. They built an upper lever deck, and a lower deck, both with composite. Elgi ma
...