DECK BUILDER OAKVILLE
We are your local Oakville Deck Builder. If you are looking for a deck contractor or a deck company in Oakville, we have contractors ready to build your deck in your area. Many homeowners are looking for a contractor in their area to minimize travel expenses and maximize time spent on site on any given work day. We have built many decks in Oakville and we hope to add you to our list of happy clients. Please contact us today to set up a free consultation or visit our showroom.
OAKVILLE DECKING SERVICES
The types of decks that we build in Oakville include composite decks, Ipe decks, rooftop decks, backyard decks and multi-level decks. Other common deck project features in Oakville include privacy screens, deck railings, deck stairs and pergolas.
DECK BUILDER IN OAKVILLE
If you need to obtain a deck permit in Oakville we have a designer who has experience working in your municipality. To obtain more information about zoning and structural requirements in Oakville you can always contact the building department for more information.
SEE SOME OF OUR PAST WORK
Why choose you for decking service in Oakville?

In the range of our services, customers can find a lot of relevant options from deck of cedar or composite installing at an affordable price to creating pergolas and gazebos in according with individual projects. The team of specialists has extensive experience, which will allow us to present high-quality end products. So, if you're looking to improve your patio in Oakville, Toronto or GTA, it's time to contact us!

How do I find a good deck builder?

To find the best contractor, you should be prepared: create a list of all critical questions for yourself that you need to know the answer to. This is a great practice, because companies are used to answering them, especially when it comes to the design planning stage. The more you ask the company, the more likely it is that any potential misunderstanding will be cleared up.

What should you not do when building a deck in Oakville?

The most important thing is to take care of permission from the authorities, as well as compliance with the National Building Code of Canada and the Building Code of Ontario. For example, the decking must be reliable enough and made of quality materials, and the structure must be created specifically in accordance with the landscape of the area.

What time of year should you build a deck in Oakville?

Unfortunately, self-taught builders or inexperienced teams often forget about the requirements and standards — this seriously affects the quality of work. Therefore, choose the company that will be 100% aware of the nuances of building terraces in your area.

Do all decks need a beam?

Despite the popular belief that deckbuilding is best done in spring and summer during warmer weather, autumn is considered by experts to be the ideal time to start decking. Clients should not be afraid of weather conditions or humidity, because all materials used in construction envisage this factor. They withstand both high and low temperatures, resistant to humidity or severe drought. So, the transition from summer to autumn is the best time to build!
Beams are one of the key parts of the structure, which provides stability and reliability. That is why it`s so important that they are installed correctly — contact professionals so that this issue will be completed perfectly.
Read our Client Reviews
You probably heard a saying "a picture is worth a thousand words", we think that a satisfied client is worth a thousand pictures!
Delta Decks has a very high customer satisfaction rate and we are not afraid of giving an option to a potential client to contact any of our 20 very recent clients! Please read some testimonials below. Please note these testimonials were not gathered by Delta Decks, but by a third party.
Aug 17, 2022
Delta Decks did a beautiful job on our backyard deck and patio. Our old deck was in dire need of a rebuild and refresh. Elgi was great in getting the
...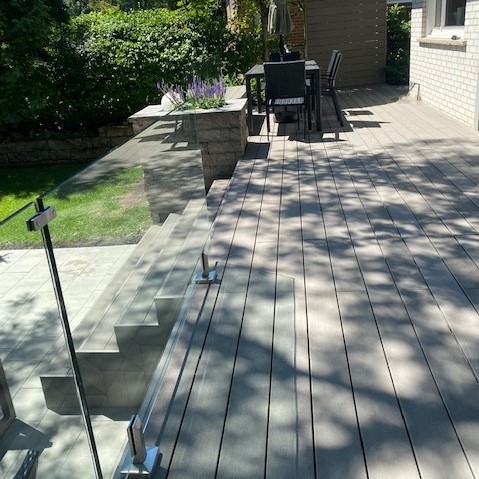 Jul 22, 2022
Delta Decks replaced my very worn old wood deck with a mineral based/pvc 'Deckorators' product, color 'Costa'. Finding a taupe color was a challenge b
...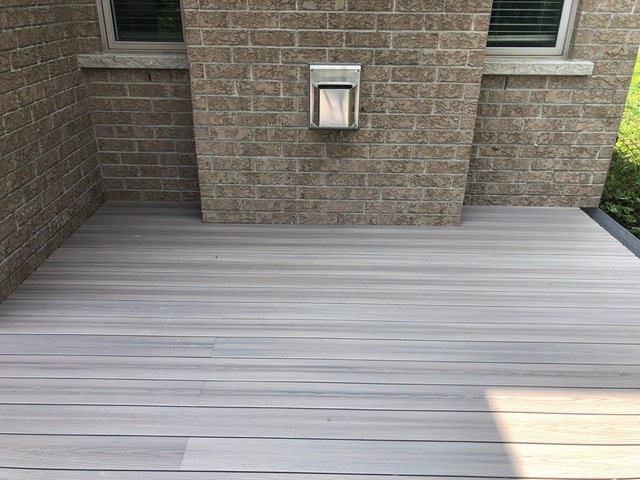 Dominic in Toronto
Toronto, ON
Jul 21, 2022
I am very satisfied with the improvements that Delta Decks made to my 12 year old deck. From my first contact with Elgi, the project manager ,to the f
...
Jul 11, 2022
This review has been a long time coming. We had Elgi and team come in on September 2021 and after some talks about designs and materials we ended up g
...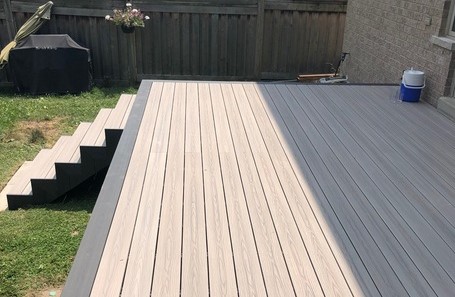 Jul 05, 2022
It was a pleasure choosing Delta Decks to work on our backyard project. They built an upper lever deck, and a lower deck, both with composite. Elgi ma
...