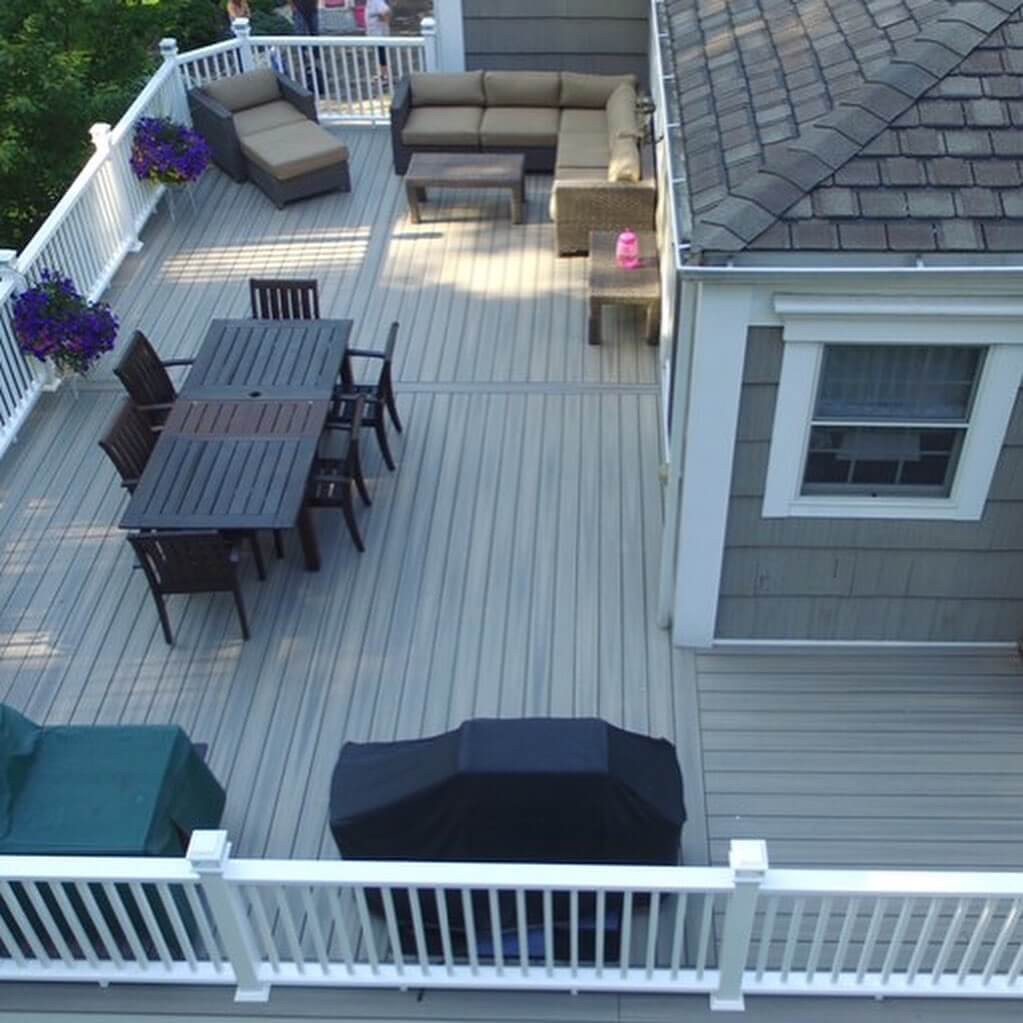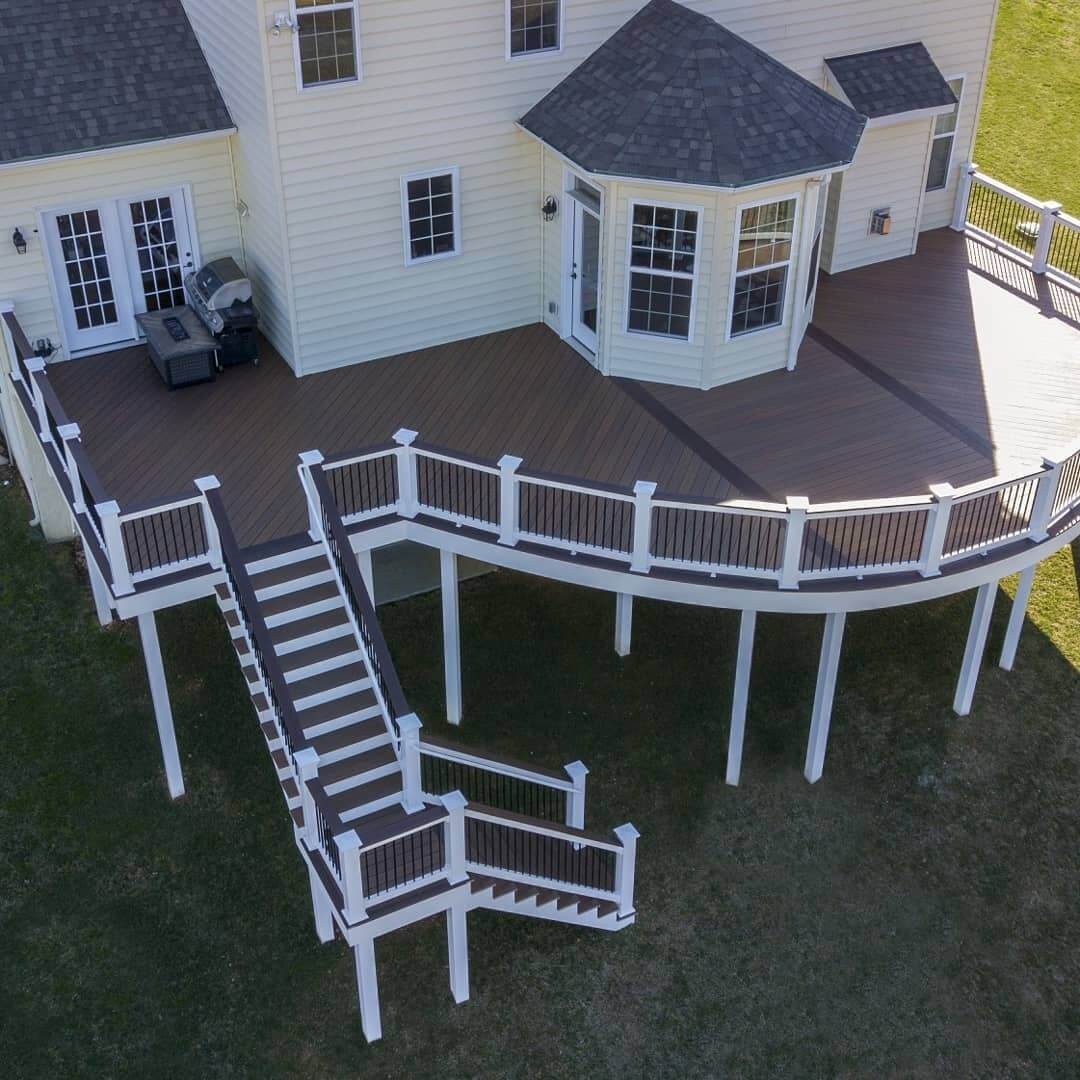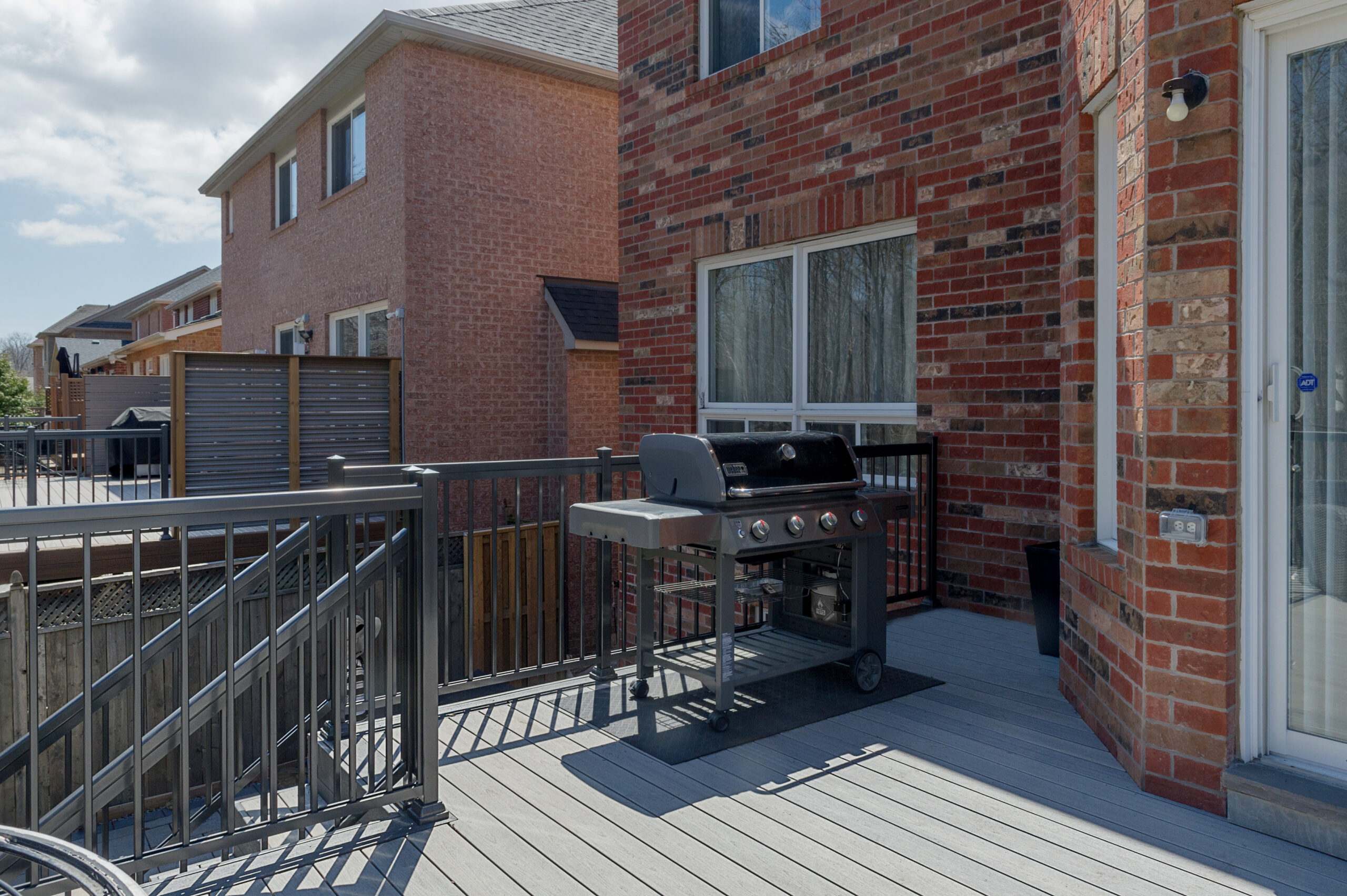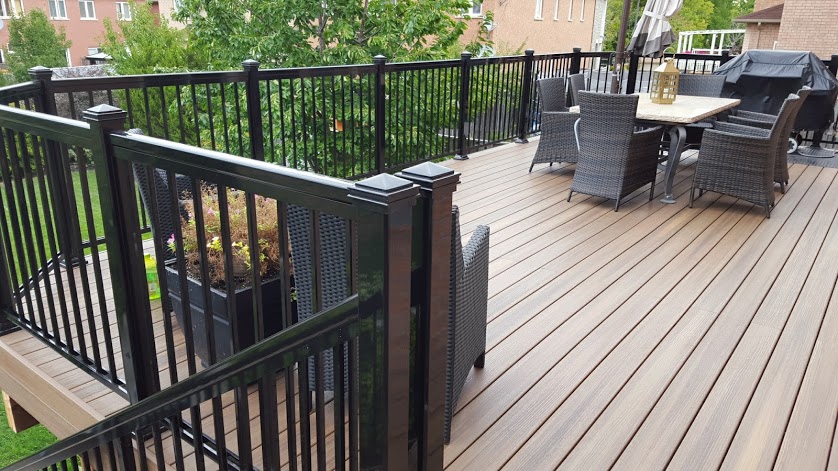 FIBERON DECK BUILDER
Fiberon has been helping lovers of the outdoors build their dream living space for nearly 25 years. Why should you consider building a Fiberon composite or PVC deck and where can you find a Fiberon deck builder?
Your Expert Deck Contractors
Unmatched Experience in Toronto Deck Building Industry
Specializating in Low Maintenance Decking and Ipe Wood Decks
WHY IS FIBERON DECKING A GREAT CHOICE?
Fiberon decking provides the best quality/price combination. Fiberon boards offer premium scratch resistance in their entry level product lines and superior rigidity. All other brands offer inferior scratch resistance and board rigidity (closer joist spacing needed for entry level boards from other brands).
Low maintenance: unlike wood, which needs to be stained, sealed, or painted regularly to keep it looking good, Fiberon decks only need to be cleaned with soap and water a couple of times a year.
Longevity: thanks to their composite or PVC makeup and capped technology, Fiberon decks are resistant to UV, temperature, moisture, stains and insect damage, and aren't prone to splintering or decaying.
Eco friendly: sustainability is a hallmark of Fiberon decking. Their composite boards are made from a blend of lumber mill scraps and recycled plastic bottles and bags, saving 1 million trees and recycling 100 million pounds of plastic each year.
Colour range: Colour pigments are added at specific intervals during the Fiberon manufacturing process, mimicking the depth of natural hardwood. What's more, Fiberon is one of the few decking manufacturers which offer reversible boards – increasing the beauty of your deck from all angles.
Warranty: Fiberon offers a limited residential warranty of up to 50 years. To ensure that your warranty will not void, your deck must be installed correctly – hiring a reputable contractor is the best way to do this.
FIBERON COLLECTIONS
FIBERON PVC
Fiberon PVC boards are dent, flame and moisture resistant, and feature a slip-resistant surface which makes them ideal for waterside decking. PVC decking is covered by a 50-year residential warranty against staining and fading, and we recommend that you find a Fiberon contractor to properly install your deck. Fiberon Paramount is available in three multi-tonal shades and one solid colour, and Fiberon Promenade offers the aesthetic of high-end wood decking in six multi-tonal colours.
FIBERON COMPOSITE
Subtitle: Concordia: Concordia is Fiberon's most exclusive composite decking range and comes in two collections – Symmetry with its warm, earthy palette, and Horizon's dramatic colours of exotic hardwood – covered by a 50-year residential warranty. These collections are characterised by multi-tonal streaking, low-gloss formula and textured wood grain patterns for that authentic finish. With reversible boards and a finish on top and bottom, Concordia is the ideal collection for second-storey decking.
Subtitle: Sanctuary: boards from the Sanctuary collection are covered on three sides by a PermaTech cap, and are backed by a 40-year performance, stain and fade warranty. Available in five rustic tones, Sanctuary is the ideal collection for a relaxing outdoor space.
Good Life: Fiberon's affordable Good Life collection comes in two distinct ranges: Escapes and Weekender (covered by 30 and 25 year warranties respectively). These boards are made from 96% recycled materials, more than any other collection. A Fire-rated version of the Good Life boards is also available. Escapes collection includes four multi-tonal shades and Weekender's solid colours give a more traditional stained deck look.
ArmorGuard: the ArmorGuard collection offers that beautiful wood look without breaking the bank. Boards are available exclusively at Home Depot in three subtly-streaked shades covered by PermaTech capping on three sides, and are protected by a 25-year warranty.
FIBERON DECK INSTALLERS NEAR ME

Building your dream outdoor living space is a job best left to the professionals: a certified Fiberon builder won't just save you time, but will ensure that your deck is compliant with building codes and installed without jeopardising your product warranty. If you're searching for 'Fiberon deck builders near me', then look no further than Delta Decks. We have unmatched experience in the Ontario deck building industry and specialise in low maintenance decking. Get in touch today for the first step towards building a Fiberon deck!
FIBERON DECK PROJECTS
Read our Client Reviews
You probably heard a saying "a picture is worth a thousand words", we think that a satisfied client is worth a thousand pictures!
Delta Decks has a very high customer satisfaction rate and we are not afraid of giving an option to a potential client to contact any of our 20 very recent clients! Please read some testimonials below. Please note these testimonials were not gathered by Delta Decks, but by a third party.
Jun 12, 2018
We tried to work with a couple other deck builders and ran into issues when it came to permits, permit drawings and reliability. Alex at Delta decks w
...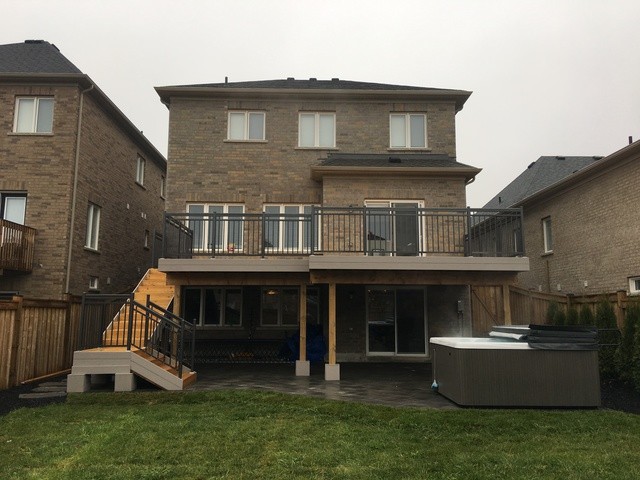 Jun 13, 2018
Burlington. Needed my front and rear decks replaced. Nicky Crone of Delta Decks West was my sole contact and builder. She was very professional and re
...
Jul 12, 2018
Outstanding work. These guys are artists. Great price. Open to ideas and changes. We are delighted with the results of our balcony and new deck and fr
...
Jul 01, 2021
The builders were talented and patient enough to accomplish the intricate design that we had planned for our deck. They used only the best materials,
...
Jul 07, 2021
I appreciate the great service and also the highly affordable fee. I am thankful for their assistance.