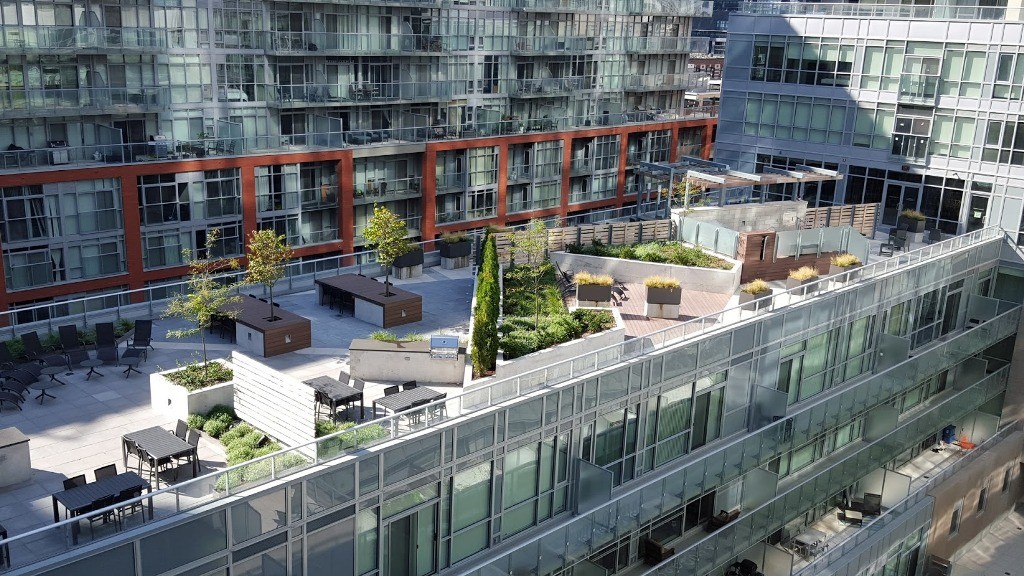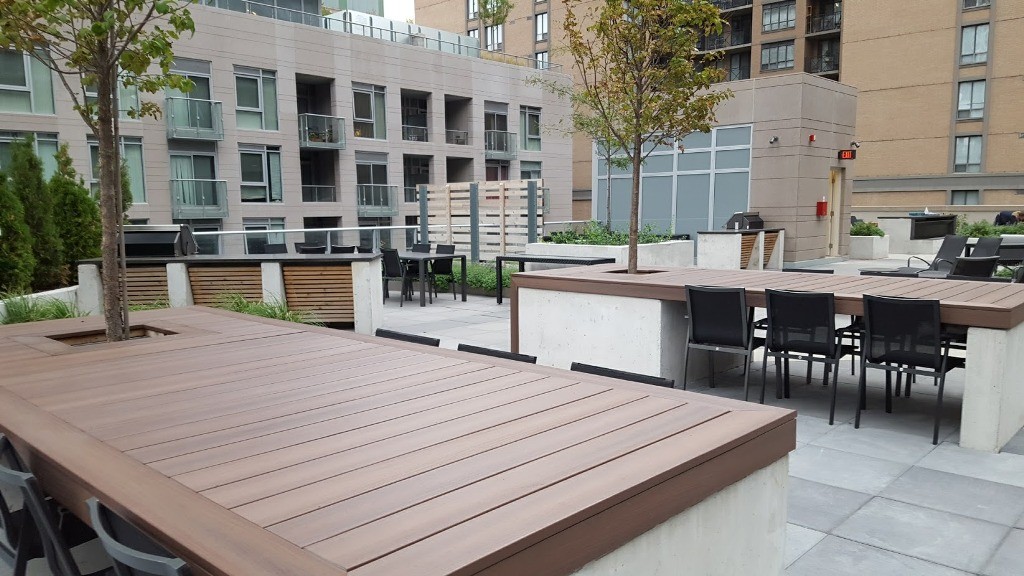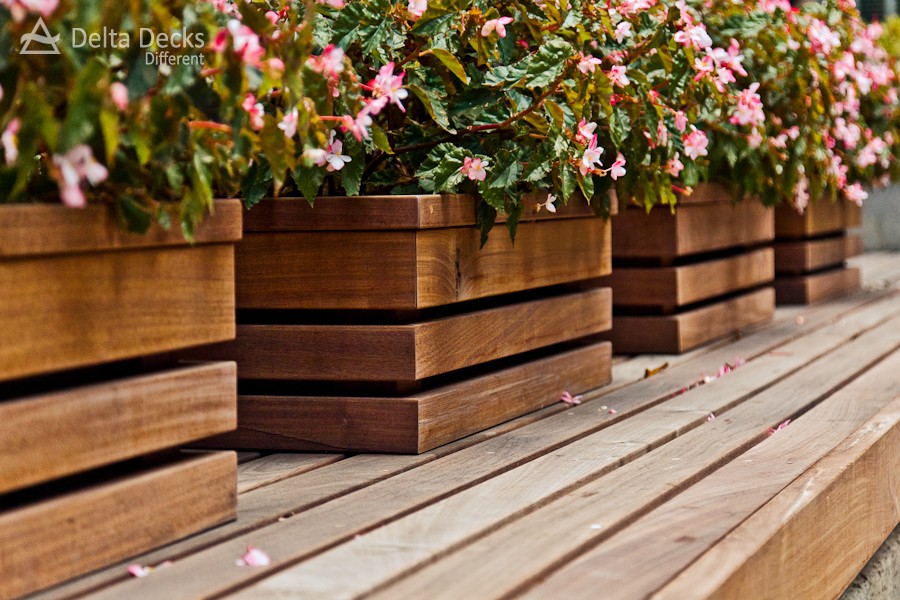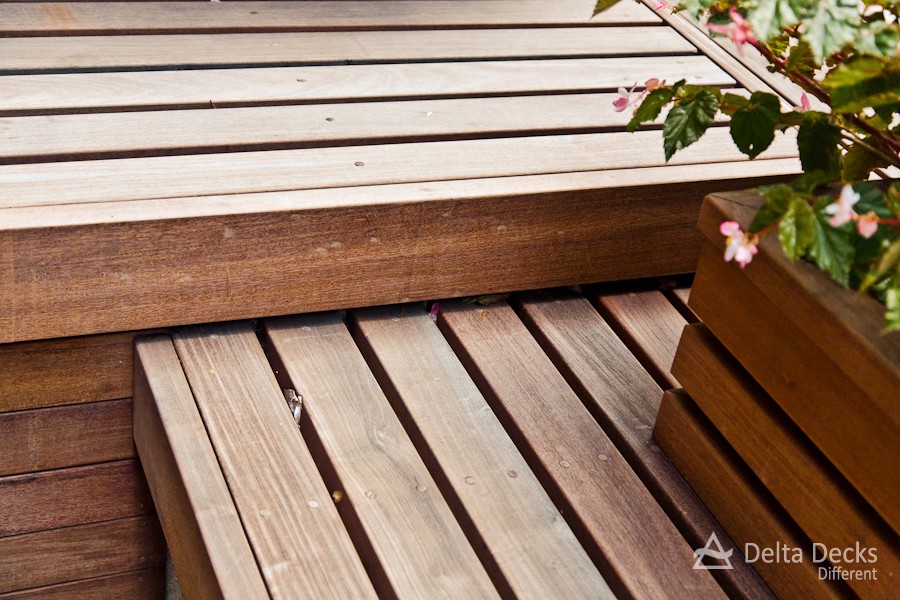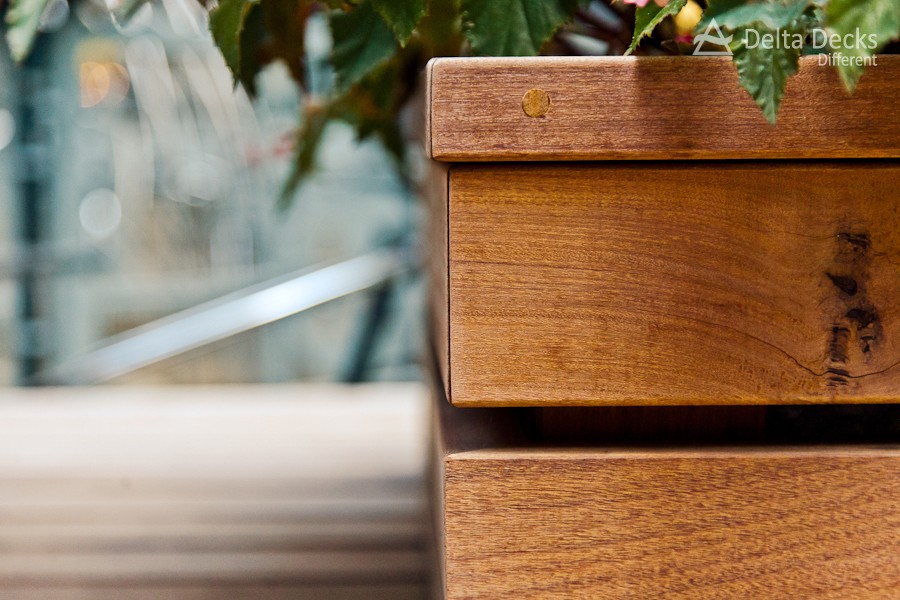 Architectural wood contractor
Placing wooden architectural objects on the territory of office and shopping centers, catering establishments, hotels is a good way to bring a touch of comfort to the most strict design. Structures made of high-quality natural material look beautiful, are not afraid of precipitation and ultraviolet radiation, and fit into different architectural styles. Woodwork design is carried out by Delta Decks Toronto. We offer the construction of wooden structures on the territory of commercial facilities. Owners of business centers, condominiums, hotels, restaurants, cafes turn to us for the construction of wooden objects.
Your Expert Deck Contractors
Unmatched Experience in Toronto Deck Building Industry
Specializating in Low Maintenance Decking and Ipe Wood Decks
Toronto Woodworking Design
Toronto Woodworking Design
The professional use of wood as a building material allows you to create various architectural objects and implement bold design ideas. It can be:
Roof terraces. A great place for summer holidays, friendly and business meetings. They are installed on the roofs of office buildings, condominiums, hotels to increase usable space for tenants and customers.
Gazebos. Wooden structures, as a rule, with three walls and a roof. Depending on the size, they are suitable for solitary conversations or meetings with a large company. In the commercial sector, they are popular near large buildings or at recreation centers outside the city, for example, on the shore of a lake. They can be equipped with an electric grill and other appliances for cooking outdoors, built-in lighting for a comfortable stay in the dark. One type of gazebo is a pergola. It has no walls, instead of the usual roof – beams. The design is as open as possible: it does not protect from precipitation, but does not interfere with the access of fresh air and gives a light shade. For commercial properties, pergolas are most often built. They will be an excellent solution for zoning space at summer recreation areas, as well as cafes and restaurants.
Benches. They have a relatively light construction, do not require complex maintenance and fit into any style.
Planter boxes. Living plants are one of the best decorative elements for a terrace, gazebo or other recreation area. Wooden flowerpots are the best solution for them. They are organically combined with designs, emphasize the chosen style, are unpretentious in care. They can be made square, rectangular, round – it all depends on the features of the project.
Other custom wooden structures. For example, it can be сustom wood storage boxes. You can put blankets in them (they will come in handy on cool evenings), dishes and other common items.
When implementing projects, we use high-quality wood – cedar, larch, ipe, exotic species. We make sure to treat wood to increase its lifespan. With proper care, wooden structures will last for decades. They do not have to be painted, but can be made with a special surface treatment to make the shade as desired, for example, to highlight a seating area or fit it into a specific style. Specific care recommendations will be given to you by our employees after construction is completed.
Woodworking Design & Construction
The Delta Decks team has an individual approach to each order. We take into account your wishes, the general style of the object. The scheme of work is as follows:
The preparatory stage, or planning. To get started, you leave a request to our manager. In it, you describe in general terms what you want to build, what the purpose of the structure will be, what is the approximate budget. Next, a foreman travels to the site to take measurements and agree on the details. Already on the spot, you can discuss what exactly you need and how it should look, what materials, in addition to wood, will be used. Based on these data, an estimate is made in the future. It lists all expenses.
Design development. Using photographs of the object and the measurements taken, we draw the design of a future gazebo, deck or other structure. It takes into account everything – location, size, decor, lighting, etc. Be sure to coordinate it with you, if necessary – we make changes.
Final project appraisal and budgeting. After the design is approved, we draw up a detailed estimate, where we write down all the costs, and also coordinate it with you.
Issuance of permits. At this stage, our specialists receive a permit for the construction of facilities – we strictly comply with the current legislation.
Production and installation of custom architectural woodwork on site. To do this, we directly involve builders, foremen, a landscape designer, so that the result is exactly the one you expect.
Check out our portfolio for inspiration. It contains photos of already implemented ideas – perhaps some of them will appeal to you. If you have your own vision of the finished object, share it with our team – we will implement it the way you intended.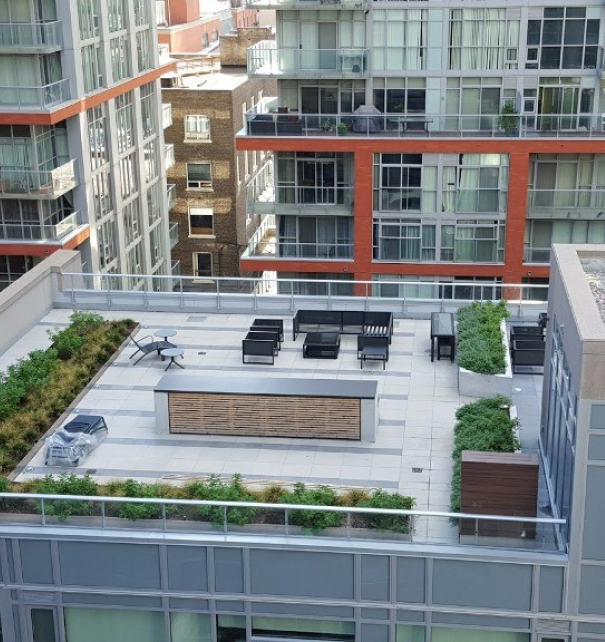 Woodworking Services in Toronto
The Delta Decks team has been building and installing wood structures since 2005. Our staff consists of experienced and qualified craftsmen who know their business perfectly well. We are ready to complete a project of any scale – from small gazebos for a local cafe to large terraces on the roofs of condominiums or business centers. Our main advantages: professionalism of the team, experience in implementing various ideas, use of high quality materials, strict adherence to deadlines, building codes and regulations.
If you are looking for the best woodwork installer near me, call or email Delta Decks managers to discuss the project, consult and get a quote.
Read our Client Reviews
You probably heard a saying "a picture is worth a thousand words", we think that a satisfied client is worth a thousand pictures!
Delta Decks has a very high customer satisfaction rate and we are not afraid of giving an option to a potential client to contact any of our 20 very recent clients! Please read some testimonials below. Please note these testimonials were not gathered by Delta Decks, but by a third party.
Aug 17, 2022
Delta Decks did a beautiful job on our backyard deck and patio. Our old deck was in dire need of a rebuild and refresh. Elgi was great in getting the
...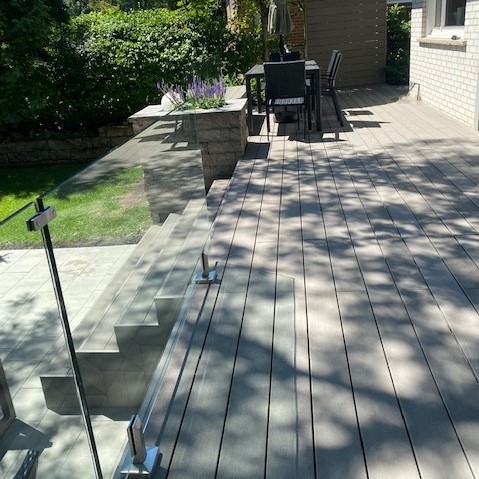 Jul 22, 2022
Delta Decks replaced my very worn old wood deck with a mineral based/pvc 'Deckorators' product, color 'Costa'. Finding a taupe color was a challenge b
...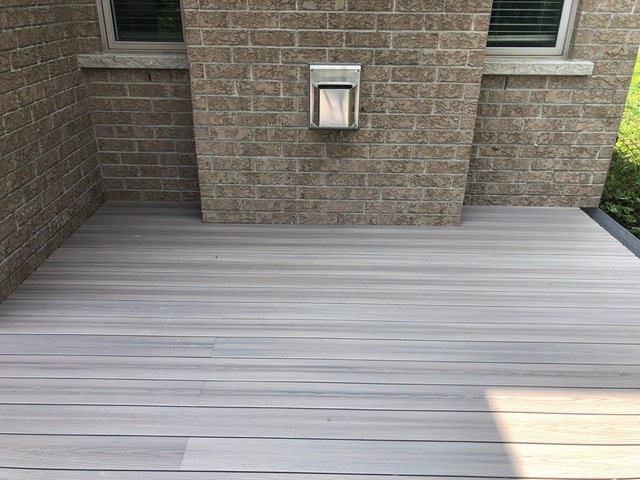 Dominic in Toronto
Toronto, ON
Jul 21, 2022
I am very satisfied with the improvements that Delta Decks made to my 12 year old deck. From my first contact with Elgi, the project manager ,to the f
...
Jul 11, 2022
This review has been a long time coming. We had Elgi and team come in on September 2021 and after some talks about designs and materials we ended up g
...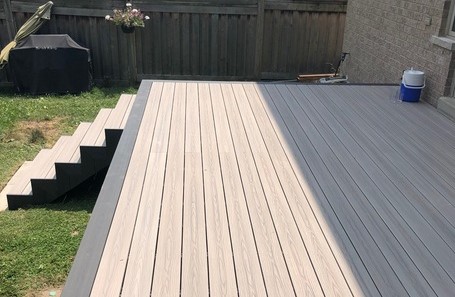 Jul 05, 2022
It was a pleasure choosing Delta Decks to work on our backyard project. They built an upper lever deck, and a lower deck, both with composite. Elgi ma
...