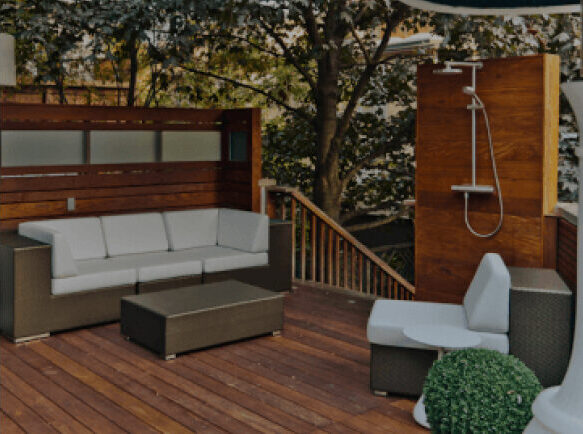 DECK BUILDER NEAR ME
Over the years we found that many clients look for a contractor that is local. Being local allows us to be more responsive and spend longer hours on site without having to waste time sitting in traffic.
We have crews that are positioned in all areas of the Greater Toronto Area to serve your specific area. If you are looking for a deck builder near me - Delta Decks is here to serve you.
I plan to contact Delta Decks for a consultation. What happens next?

After the call or online request one of our company's specialists will visit your home for a free design consultation. During the discussion, you can talk about the basic requirements, including installation time, available budget, material, and design preferences. Later, the team will present some cool terrace designs and project quotations to the client.

How much does an average deck cost?

The cost of a deck can depend on many factors, so specific price can be determined only after choosing the materials, the decking size and some details. On average, the cost is usually around $60/sq ft and up.

How many deck designs will I be able to choose from?

We have a huge range of custom-designed decks, so customers can choose the perfect option for every taste. And designers will help you sort out the abundance of variants!

How long does it take to build an average deck?

As a rule, the team needs one to two weeks, as each project is unique and requires careful preparation.

Do I need to get a permit to build a deck?

Most deck structures require a permit, so take care of it in advance so that you don't run into problems during the construction phase.

Do you have a showroom and what are its hours?

We have two showrooms: at Vaughan and Markham. Work from Monday to Friday, 8 am to 5 pm

Address:

71 Buttermill Ave Vaughan, ON, L4K 3X2
234 Hood Rd.Markham, ON, L3R 3K8