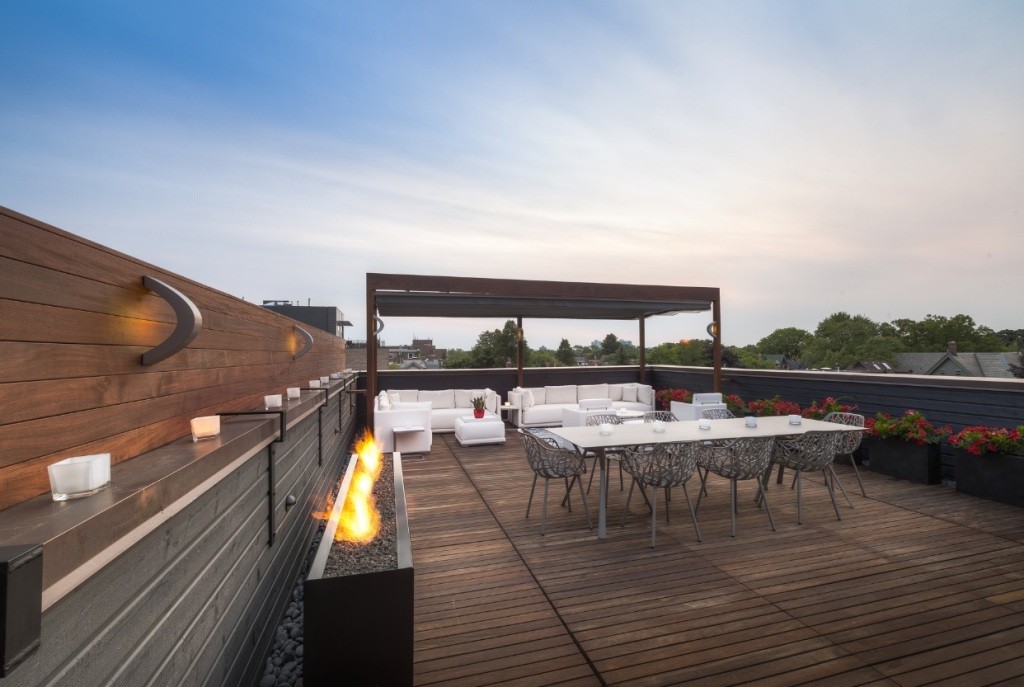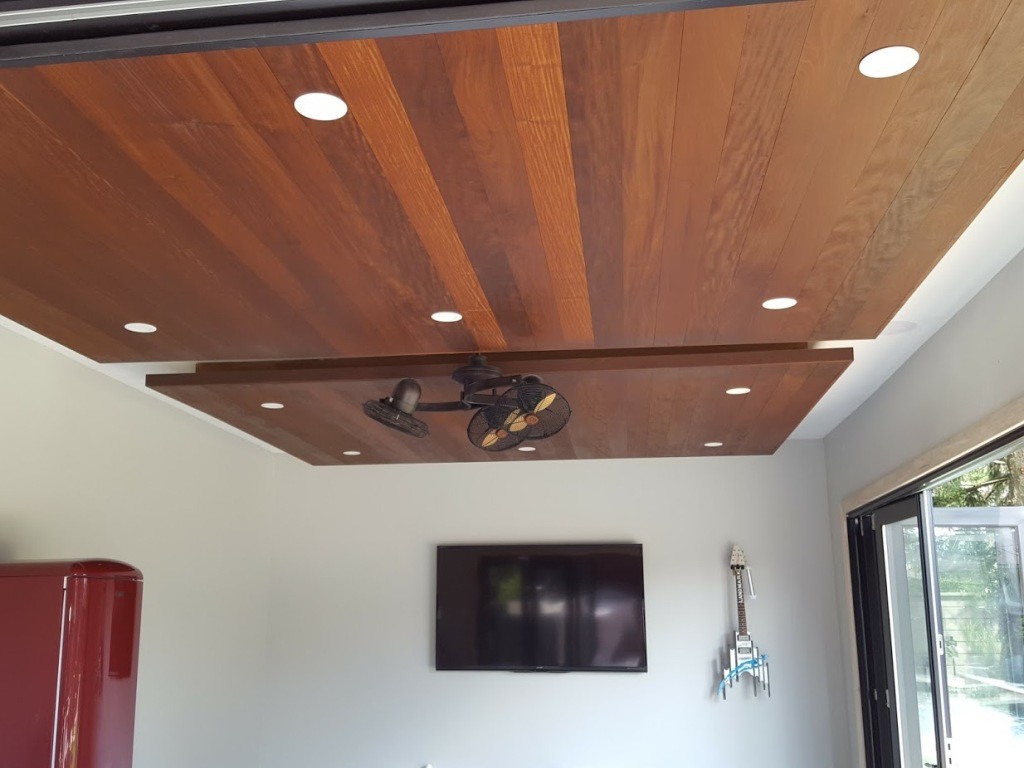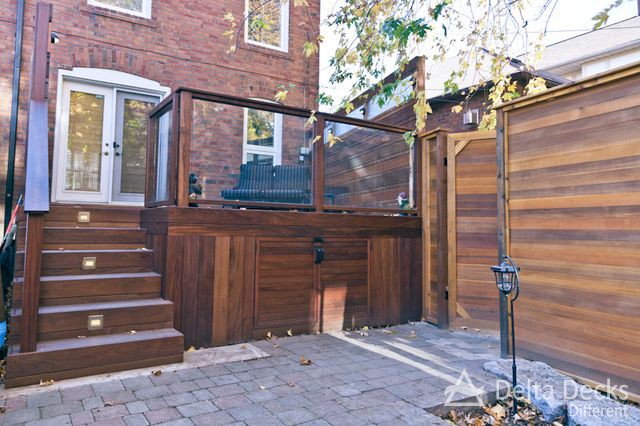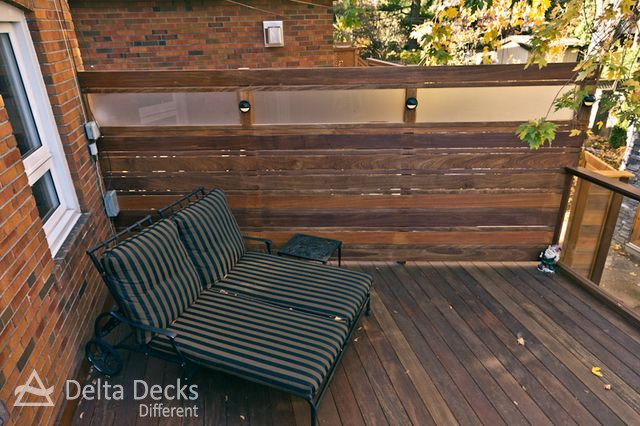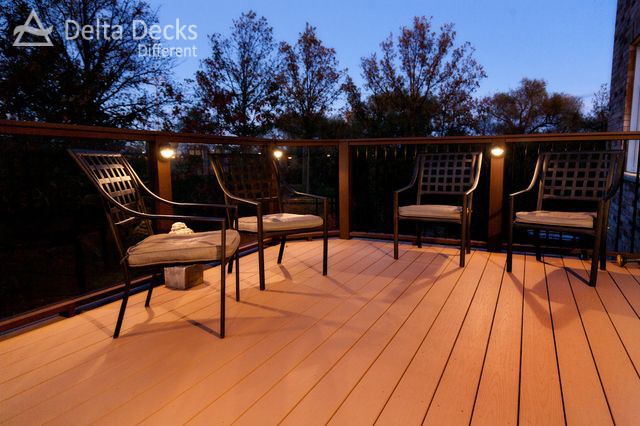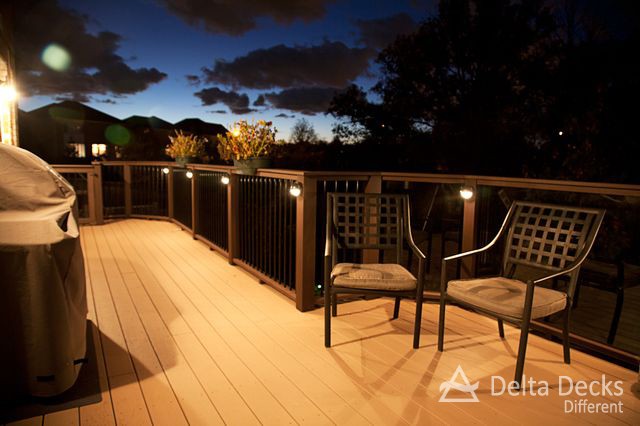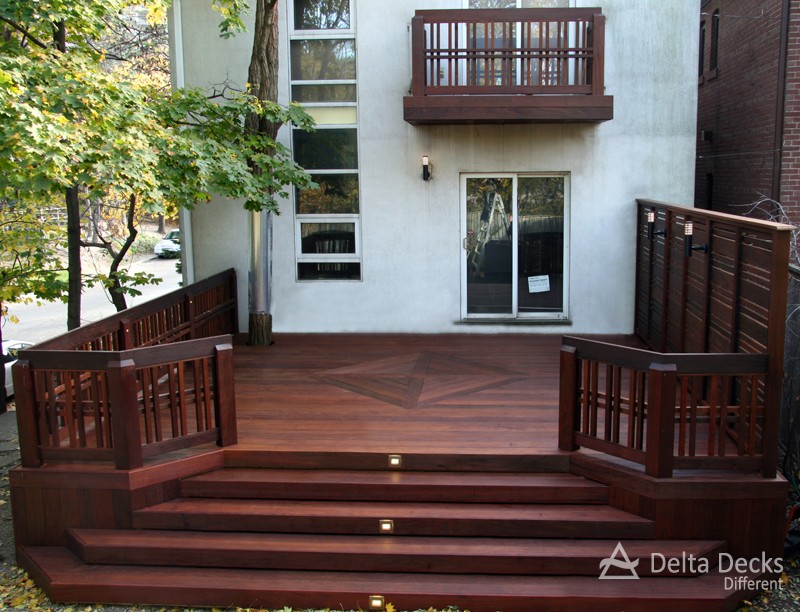 Deck Lighting Installation
Properly organized deck lighting ensures a comfortable and safe stay on it.
Lamps perform two tasks at once. The first is aesthetic. Main space lighting or point light sources emphasize the architectural features of the terrace, zone the space. With their help, you can create a cozy atmosphere, focus on decorative elements.
The second is safety at the night time. With lamps, you can move around the terrace even at night without the risk of injury.
Delta Decks implements various deck lighting ideas in Toronto. When installing lamps, we take into account the landscape, the size of the room, the wishes of customers, which we reflect in the design project. We work in both the private and commercial sectors.
Your Expert Deck Contractors
Unmatched Experience in Toronto Deck Building Industry
Specializating in Low Maintenance Decking and Ipe Wood Decks
THE BEST LIGHTING OPTIONS FOR YOUR DECK
When developing deck lighting design, you can use different types of lamps. The most popular among them:
Spot Lights. These are mainly ceiling lamps, but they can also be mounted on walls, roofs, and even trees and shrubs. The light is wide, bright and directed downwards for increased safety. In addition, such lamps are also used as exterior deck lighting, making the space around it comfortable.
Ground Lights. These are ground spotlights that are used to illuminate paths, stairs, pergolas, etc. They are ideal if there is no overhead lighting. At the same time, the light is directed upwards, so it can be used to focus attention on specific areas, for example, to emphasize the "green corner", arrange a place for a solitary conversation, etc.
Path Lights. They are used to illuminate garden paths, paths, driveways. Downlight is suitable for the garden. Softer light comes from tall fixtures – they are good for illuminating paths.
Post and Wall lights. As a rule, this is decorative landscape deck lighting. Lanterns can be placed on railing posts. For them, soft, unobtrusive, subdued light is usually chosen.
Surface Lights. These are LED lamps that are suitable for stairs, pergolas. Each of them gives a lot of light. You can install lamps separately and in groups. They also make out paths, driveways.
Main lighting. These lamps are placed, as a rule, in the center of the terrace, gazebo or patio. Their task is to illuminate the space of the terrace as best as possible so that you can comfortably do your favorite things and spend time at the table.
In addition, LED strips are used to decorate spaces. They are cheaper than other types of fixtures, but they are hardly suitable for spacious terraces. They can be fixed around the perimeter of a small gazebo or other building for outdoor recreation, and can also be used as an additional light source.
What to choose for organizing lighting for patios and decks? It depends on many factors: your goals and preferences, the structure itself, its area, etc. Consult with deck contractors – we will do everything to make you have a comfortable and cozy space to relax.
WHAT ARE THE BEST LIGHTING OPTIONS FOR A DECK, PATIO, OR GAZEBO?
Delta Decks has been building and decorating terraces, gazebos and patios since 2005. See examples of work done to get inspired or choose something similar.
Our company works with lighting fixtures of the In-lite brand. We mainly install:
Integrated lights. It looks like small light bulbs, usually round in shape, which are mounted directly into the deck board or steps. This is the most popular type of outdoor lighting. Bulbs create an unobtrusive light, can be used to illuminate decorative elements.
Step lights. These are built-in low-voltage small lamps that are installed in the vertical parts of the steps through one. Their main task is not to let you fall when moving in the dark.
Post lights. Luminaires can be placed on top of the post and on the side of it, thus providing more light.
Each of them can be used both for a gazebo and as backyard deck lights.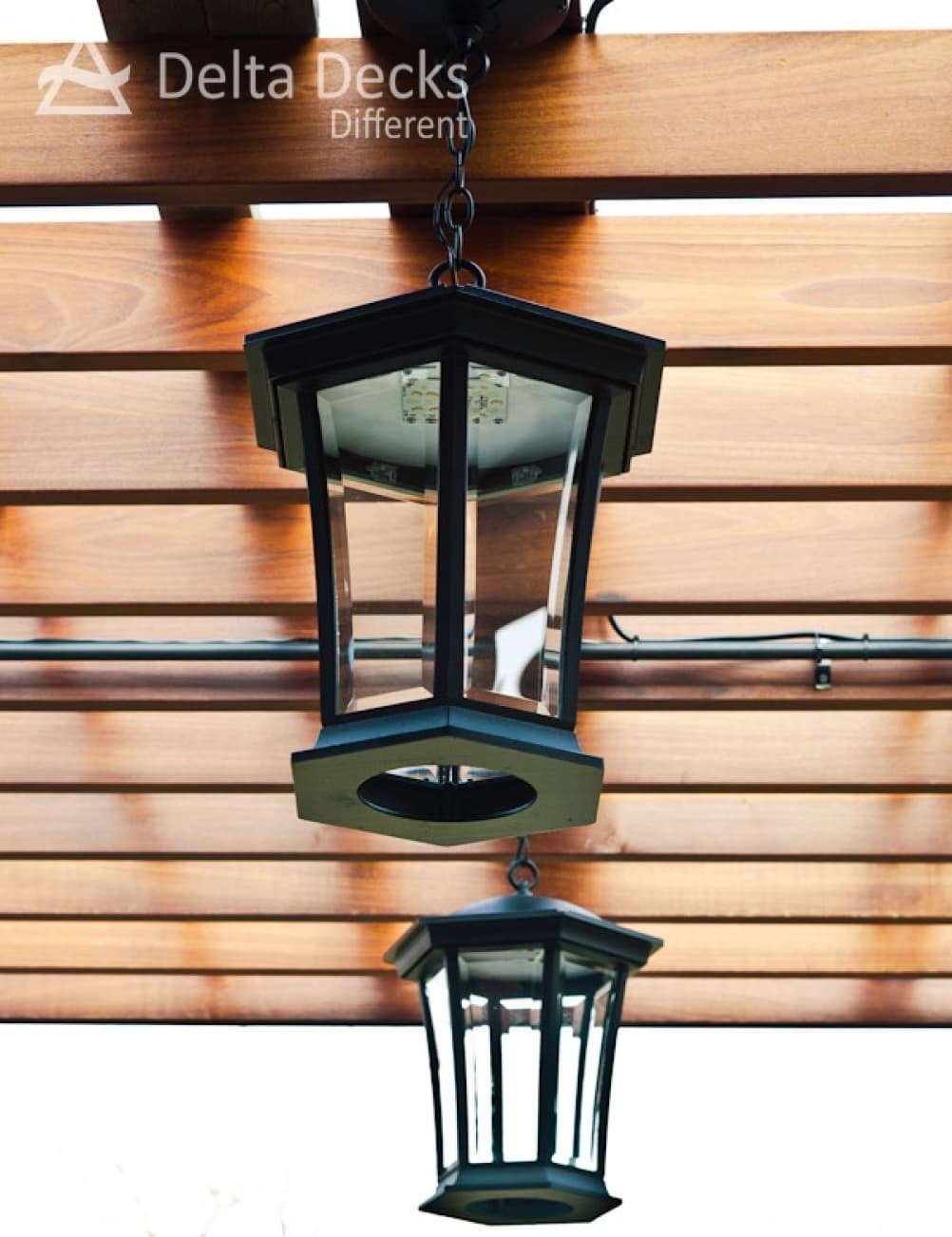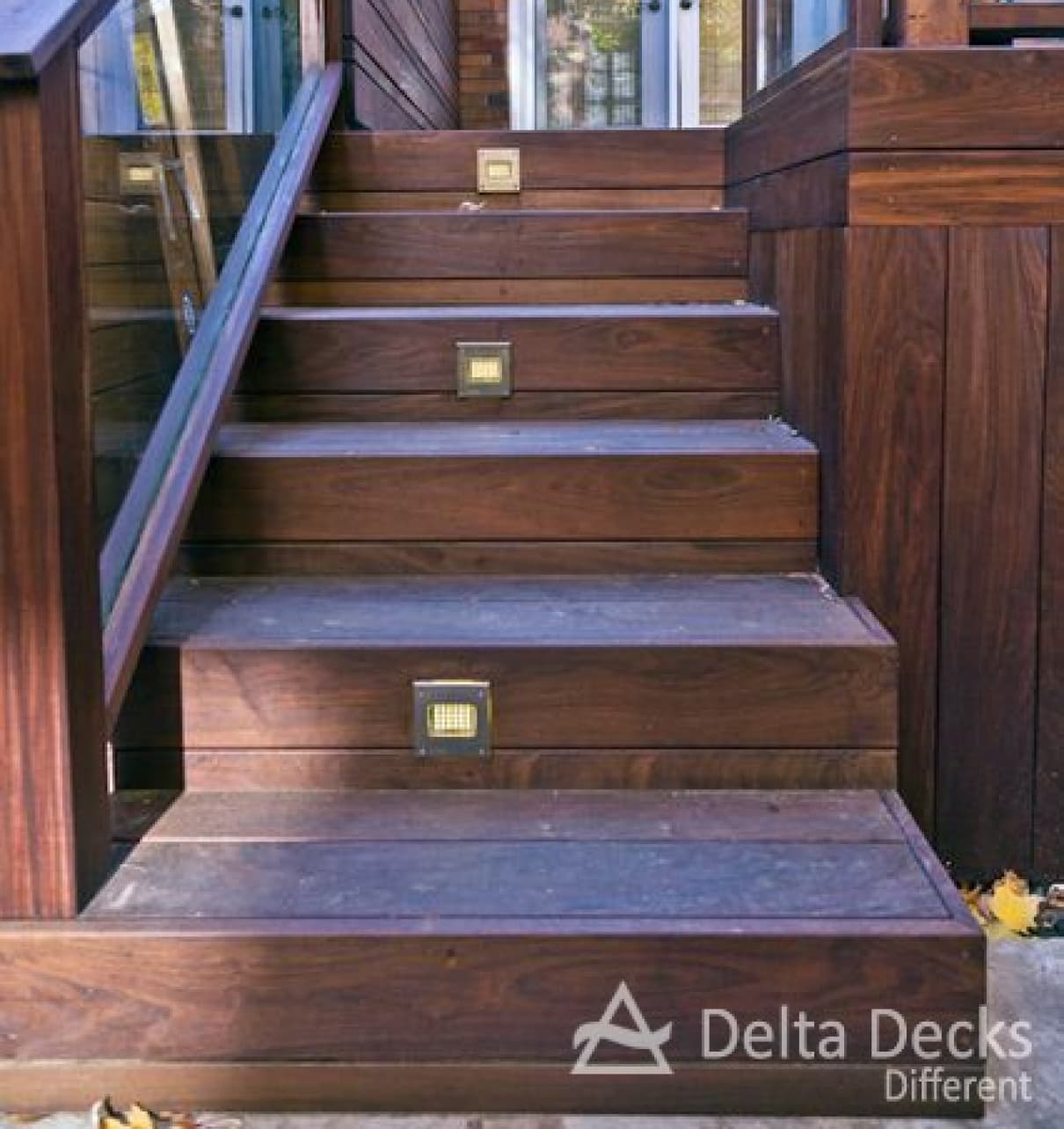 DECK CONTRACTORS NEAR ME.
Do you need lighting installation services for a gazebo, patio, terrace or other building in the yard of a private house or commercial premises? Call us today to consult with experts and get a quote. Explore our portfolio or share your patio lighting idea (Canada, Toronto) and we'll create a design project that complements your landscape.
TERRACE LIGHTING PROJECTS
Read our Client Reviews
You probably heard a saying "a picture is worth a thousand words", we think that a satisfied client is worth a thousand pictures!
Delta Decks has a very high customer satisfaction rate and we are not afraid of giving an option to a potential client to contact any of our 20 very recent clients! Please read some testimonials below. Please note these testimonials were not gathered by Delta Decks, but by a third party.
Aug 17, 2022
Delta Decks did a beautiful job on our backyard deck and patio. Our old deck was in dire need of a rebuild and refresh. Elgi was great in getting the
...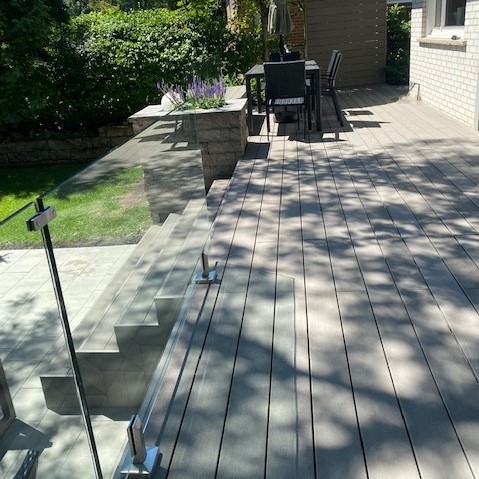 Jul 22, 2022
Delta Decks replaced my very worn old wood deck with a mineral based/pvc 'Deckorators' product, color 'Costa'. Finding a taupe color was a challenge b
...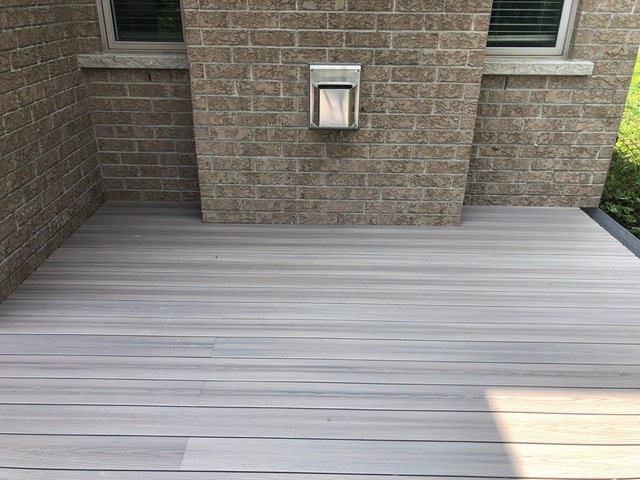 Dominic in Toronto
Toronto, ON
Jul 21, 2022
I am very satisfied with the improvements that Delta Decks made to my 12 year old deck. From my first contact with Elgi, the project manager ,to the f
...
Jul 11, 2022
This review has been a long time coming. We had Elgi and team come in on September 2021 and after some talks about designs and materials we ended up g
...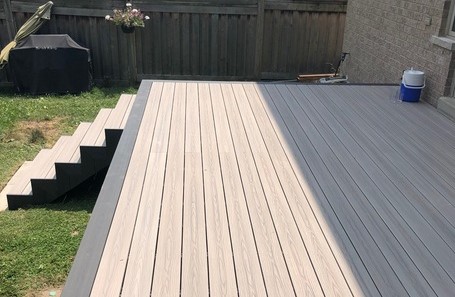 Jul 05, 2022
It was a pleasure choosing Delta Decks to work on our backyard project. They built an upper lever deck, and a lower deck, both with composite. Elgi ma
...