OUR TEAM
Our biggest asset is our people. Most of our workers are copmany employees who have been with us for over five years and some go back to our very first season of 2005. Delta Decks employs carpenters who specialize in custom deck building. We work all year round in order to be able to retain our skilled labour.
Apart from our skilled carpenters - we have two engineers and one architect on staff. Delta Decks has the capability to complete large scale commercial projects and brings the same approach and experience to smaller residentail projects.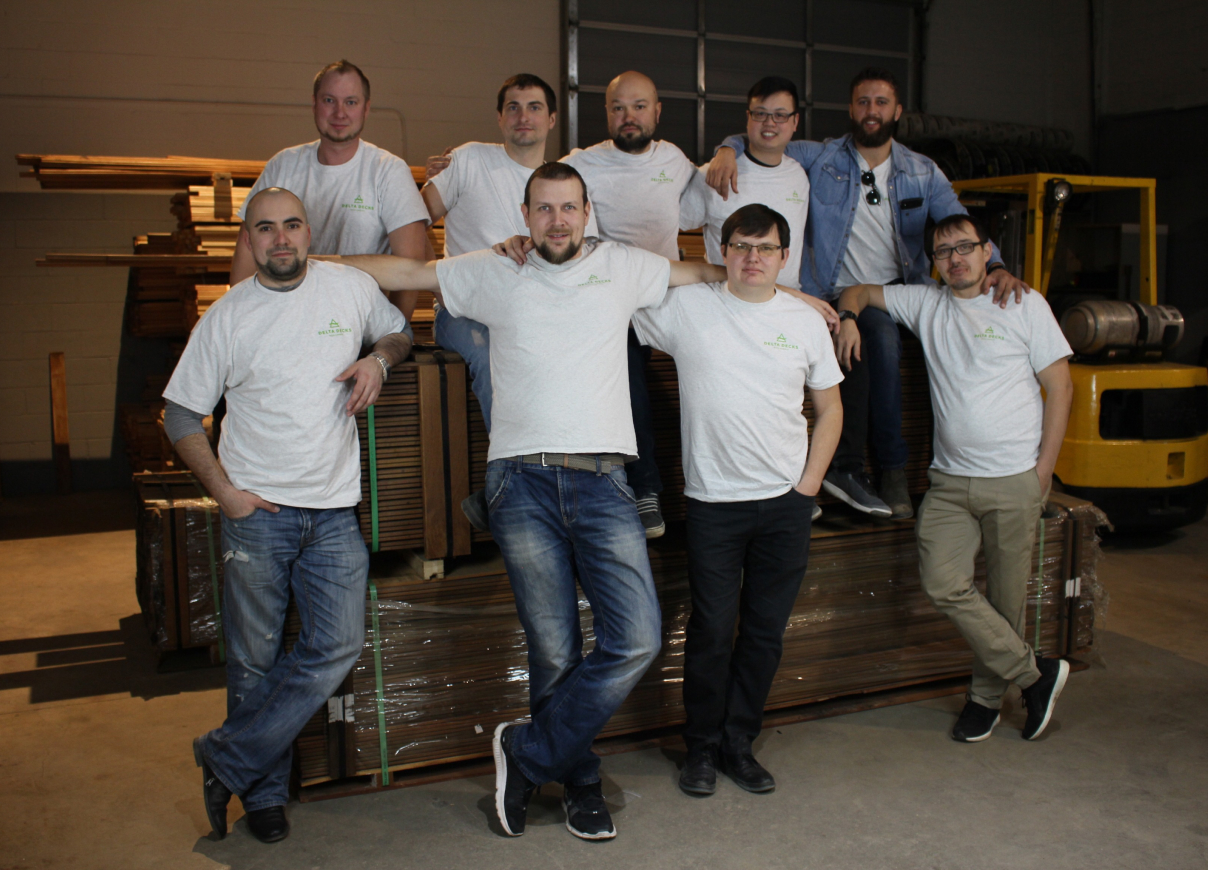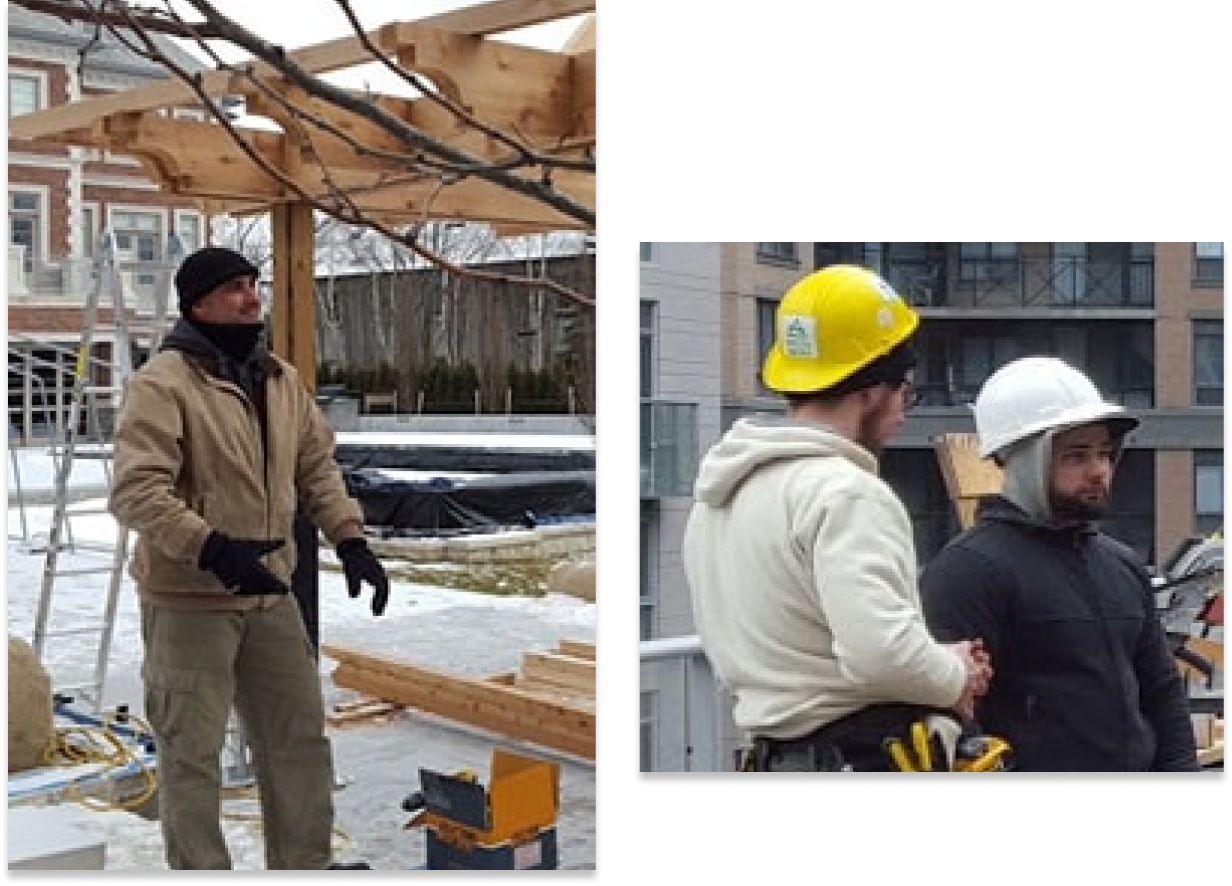 Delta Decks puts much emphasis on creating an atmosphere where all our employees are able to flourish and grow professionally. We see our company success as our common goal and we work together as one to acheive it.
Alexander Krupin
OUR COMPANY FOUNDER AND PRESIDENT
Alexander Krupin founded Delta Decks while still working on his degree in Civil Engineering at the University of Toronto. Alexander has always had a passion for design and buildling and a deck business offered a quick entry into this world where both the unique design ability and good construction skills can be combined. Alexander started to work in the construction industry while still in high school and university education has helped build a strong foundation for future company growth and success. Focusing on long lasting outdoor solutions, Alexander quickly switched from the traditional decking materials to hardwoods and maintenance free products. Hiring the right people, creating a friendly atmosphere at work, motivating staff to work towards a common goal helped propell the company to become one of Toronto's largest and most recognized among architects and condo builders. Alexander is involved in every project the company builds, from the design stage to delivering the final product. He regularly meets with the project managers in the company to discuss every project done by the company.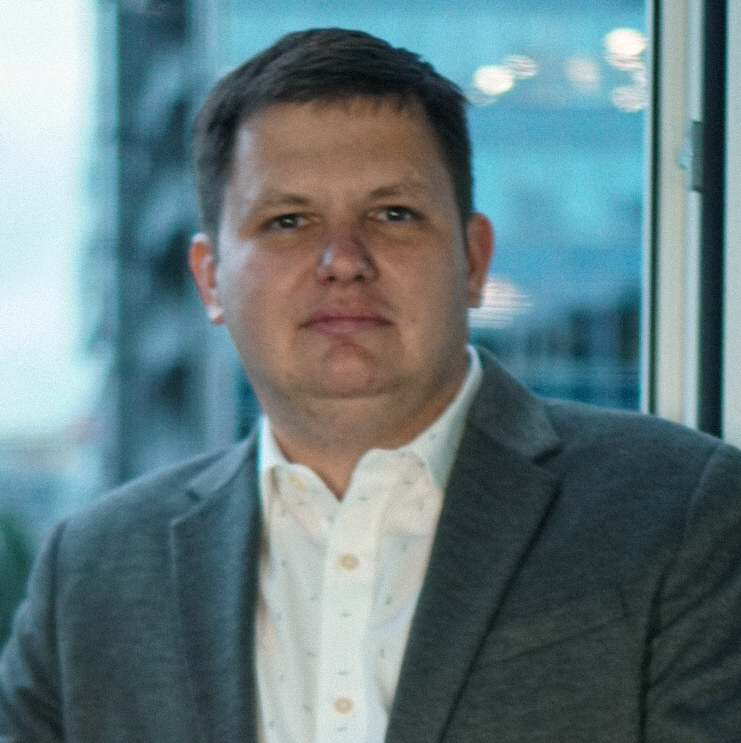 Elgi Haxhimanka
Senior Project Manager
Elgi joined Delta Decks team in 2012 while still working on his Electrical Engineering Degree at Ryerson University. What started as a summer job turned into a full time career. Elgi progressed quickly from carpenter's assistant to being a carpenter, to then to project manager and finally to senior project manager. Elgi loves working with people, solving problems and making sure that all Delta projects run smoothly. Elgi manages both commercial and residential projects. Outside of work Elgi enjoys playing soccer and working out at a gym before starting his work day at 6 am.
Alex Silver
Project Manager
Alex Silver started working for Delta Decks when it was just established in 2005. Together with Alexander Krupin he worked on the first Delta Decks projects. Alex Silver became the best Delta Decks carpenter and over the years he has trained a dozen of carpenters in deck building. Some of them work for Delta to this day and others have moved on to other management positions at different deck companies in Canada. Alex is the best technical expert at our company. He is the go to person for all technical questions and solutions. When not on the job site, Alex enjoys boating, fishing and camping.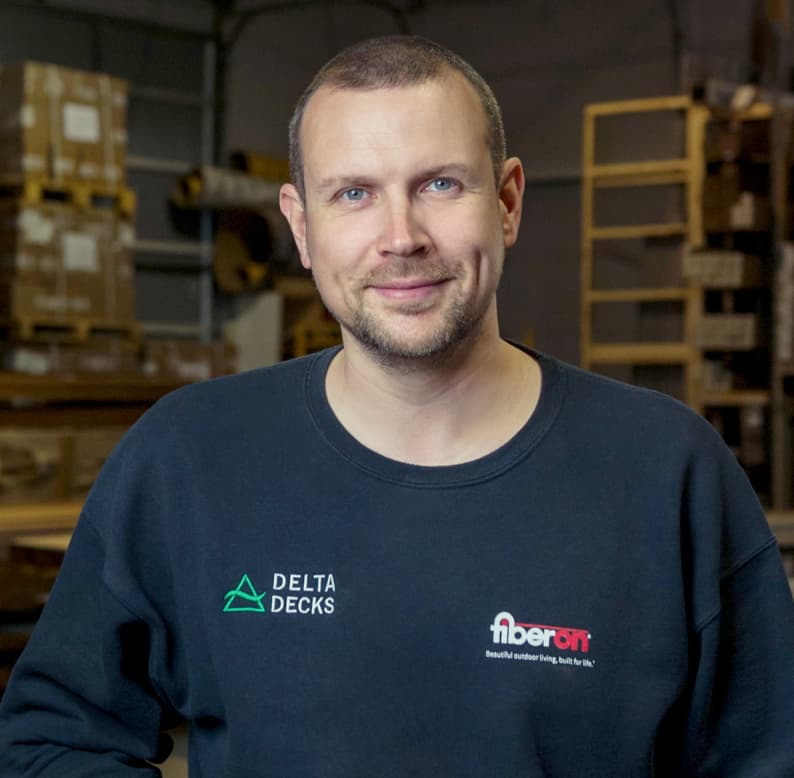 HISTORY AND VISION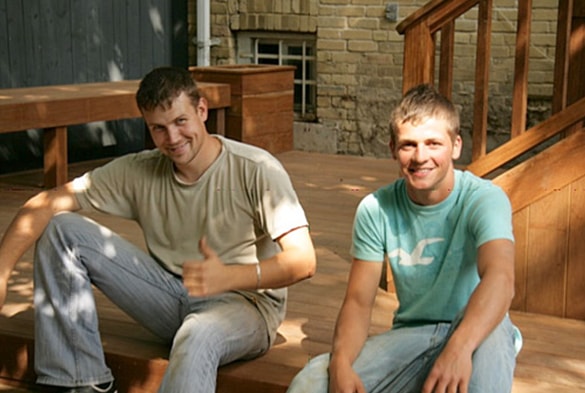 2005
Delta Decks was established in 2005 in Toronto, Ontario. The vision for Delta Decks was to create uniquely designed decks with premium decking materials. In its first year of business, Delta Decks became the largest installer of Ipe Decks in Toronto. When Ipe was only getting introduced to the Ontario market, Delta Decks has realized its advantages and decided to focus on this premium product.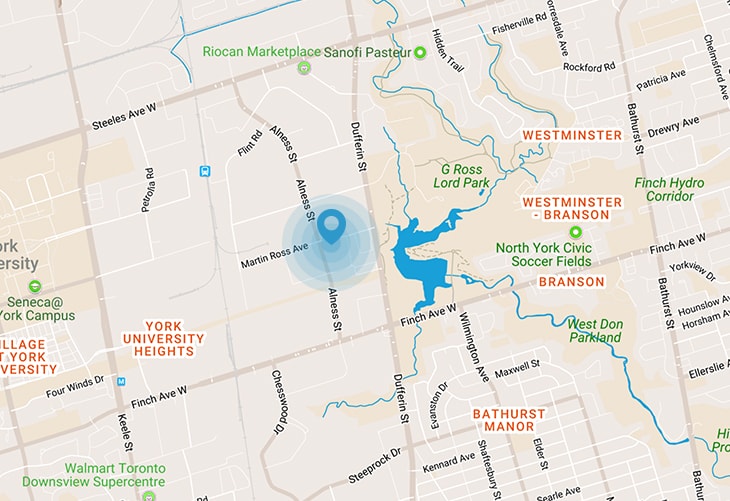 2006
Having chosen the focus of the company on such premium products as Ipe and composite decks, Delta Decks started to get involved in more complex outdoor deck projects. Delta Decks has moved into its current location on 45 Brisbane in 2006 and set up a woodworking shop to manufacture deck components. Showroom was opened in 2006 to provide clients with samples and displays of various materials our company was working with.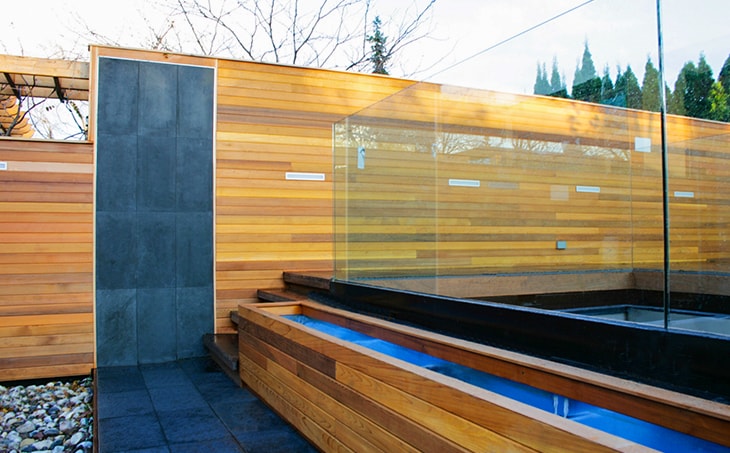 2007
The first major project for Delta Decks was a rooftop terrace in Cabbage town designed by CORE Architects and completed by Delta Decks in 2007. This entire project had a price tag of several hundred thousand dollars and the majority of the work was carried out by Delta Decks. This particular project allowed Delta Decks to work with one of the best architect companies in Ontario and learn about design, installation methods and timelines for high budget projects.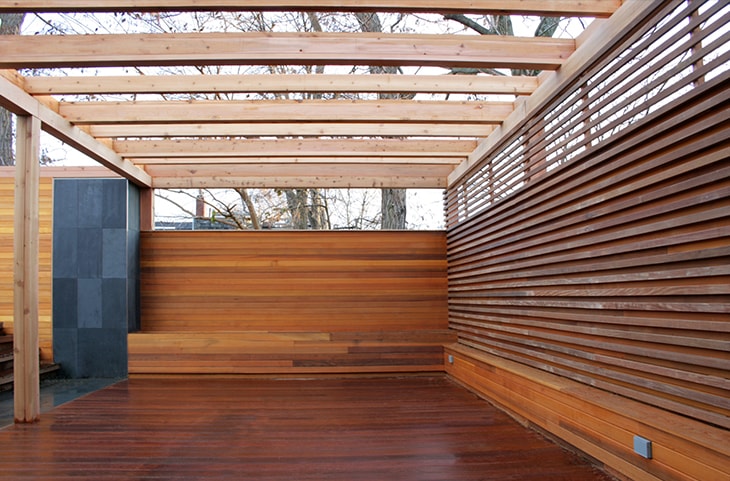 2008
In 2008 Delta Decks became a registered professional installer of several composite decking materials including Trex, Azek, Timbertech and Fiberon. Alexander Krupin's expertise as a civil engineer, allowed Delta Decks to complete difficult project and obtain permit drawings that required unique engineering solutions. Delta Decks was running 3 installation crews and focused on residential decks made with premium materials.
2012
In 2012 Delta Decks took on a large commercial project in Ajax, Ontario. Our company worked directly for the developer and was responsible for installation of 18000 sq. ft. of fire rated clear cedar ceilings, 8 bio-swale parking lot Ipe bridges and a large outdoor Ipe Pergola. Delta Decks was able to complete this project successfully within the required timelines and has gained valuable experience in commercial projects.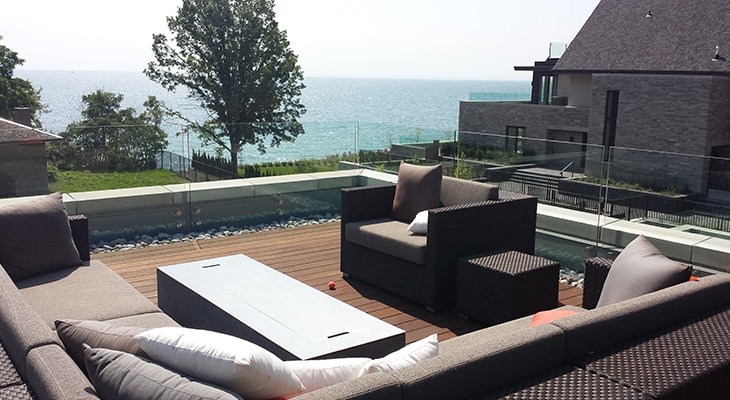 2013
In 2013 Delta Decks was chosen as a decking contractor for a high budget development project on Lake Ontario in Oakville. Edgemere Estates project was a unique project that required several thousand square feet of Ipe decking to be installed in various luxury units.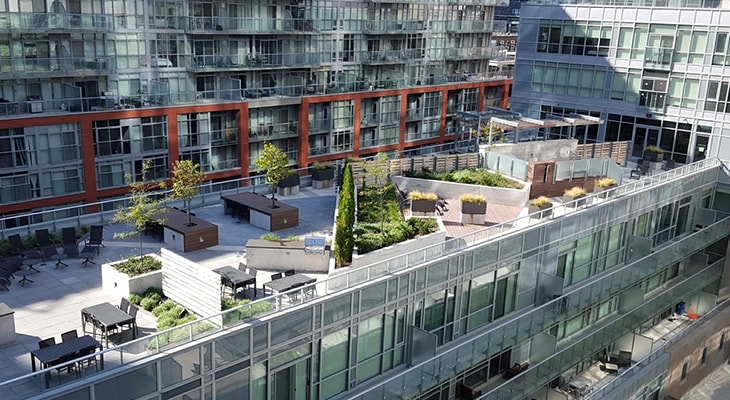 2014
Since 2014 about 50% of Delta Decks projects were projects relating to Condo development or high end custom home construction. Delta Decks has proven itself to be able to design and execute large scale projects including premium decking products, steel decking, glass railings and landscape features. Hiring an in-house designer allowed Delta Decks to produce high detailed shop drawings required for commercial construction.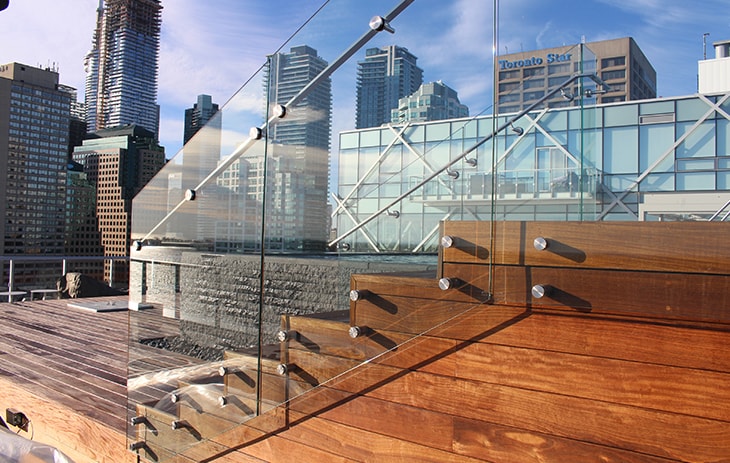 TODAY
Since 2014 Delta Decks worked on rooftop terraces, decks and pergolas at many condo towers in Toronto, Mississauga and Oakville including Studio at 199 Richmond St. West, Pier 27 Toronto Harbour, Office Tower at 88 Scott St., Downtown Erin Mills, Bluwater Condos in Oakville and many more.
Read our Client Reviews
You probably heard a saying "a picture is worth a thousand words", we think that a satisfied client is worth a thousand pictures!
Delta Decks has a very high customer satisfaction rate and we are not afraid of giving an option to a potential client to contact any of our 20 very recent clients! Please read some testimonials below. Please note these testimonials were not gathered by Delta Decks, but by a third party.
Aug 17, 2022
Delta Decks did a beautiful job on our backyard deck and patio. Our old deck was in dire need of a rebuild and refresh. Elgi was great in getting the
...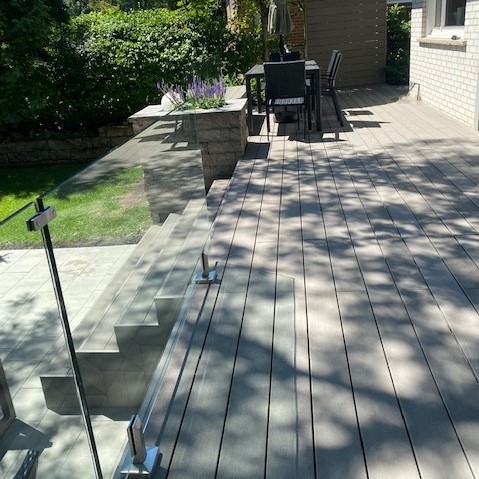 Jul 22, 2022
Delta Decks replaced my very worn old wood deck with a mineral based/pvc 'Deckorators' product, color 'Costa'. Finding a taupe color was a challenge b
...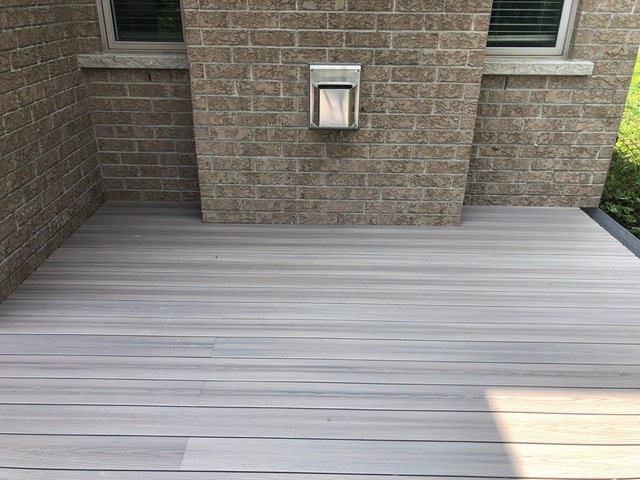 Dominic in Toronto
Toronto, ON
Jul 21, 2022
I am very satisfied with the improvements that Delta Decks made to my 12 year old deck. From my first contact with Elgi, the project manager ,to the f
...
Jul 11, 2022
This review has been a long time coming. We had Elgi and team come in on September 2021 and after some talks about designs and materials we ended up g
...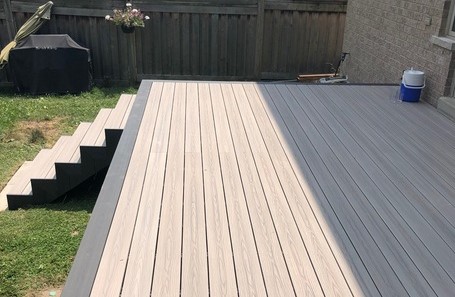 Jul 05, 2022
It was a pleasure choosing Delta Decks to work on our backyard project. They built an upper lever deck, and a lower deck, both with composite. Elgi ma
...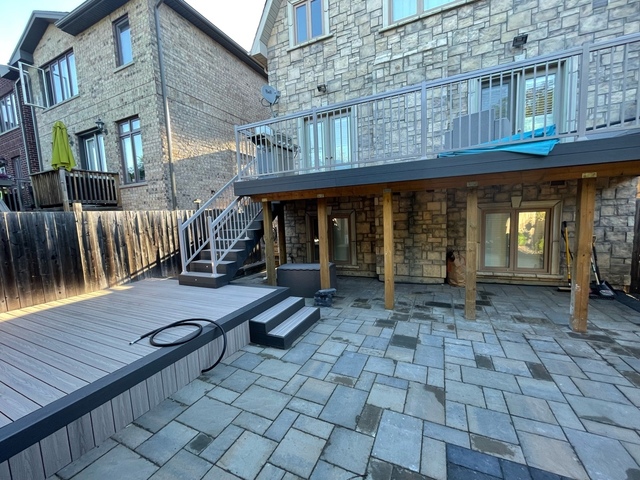 Unmatched Experience in Toronto Deck Building Industry
Your Expert Deck Contractors
Specializating in Low Maintenance Decking and Ipe Wood Decks
DELTA DECKS HAS QUALIFICATIONS THAT ARE UNMATCHED IN THE TORONTO DECKING MARKET AND WE HAVE EXPERIENCE TO PROVE IT.
We are able to complete projects on time when there are hundreds of tenants waiting to move into their new condos on a specified occupancy date and when there is one family waiting to enjoy their new backyard. Here is what sets us apart from our competition and this is more than just empty promises or pretty pictures.
Competent staff
In House Architect and BCIN Designer
Two engineers on staff as project supervisors
Great experience
Completed deck projects over $400,000
Largest installer of Ipe hardwood decks in Ontario
Warehouse
Own stock of Ipe decking, Garapa Decking, Trex Decking, Azek Decking, Fiberon Decking, Siberian Larch Decking
Cooperation with the best architects
Worked for top Ontario Architects and Construction companies including CORE Architects, Carillion, ORIN Contractors, Cytizen Condos, Giffels West Pro, Fernbrook Homes and others.
Worked on over a dozen new condo developments in Toronto, Oakville and Mississauga.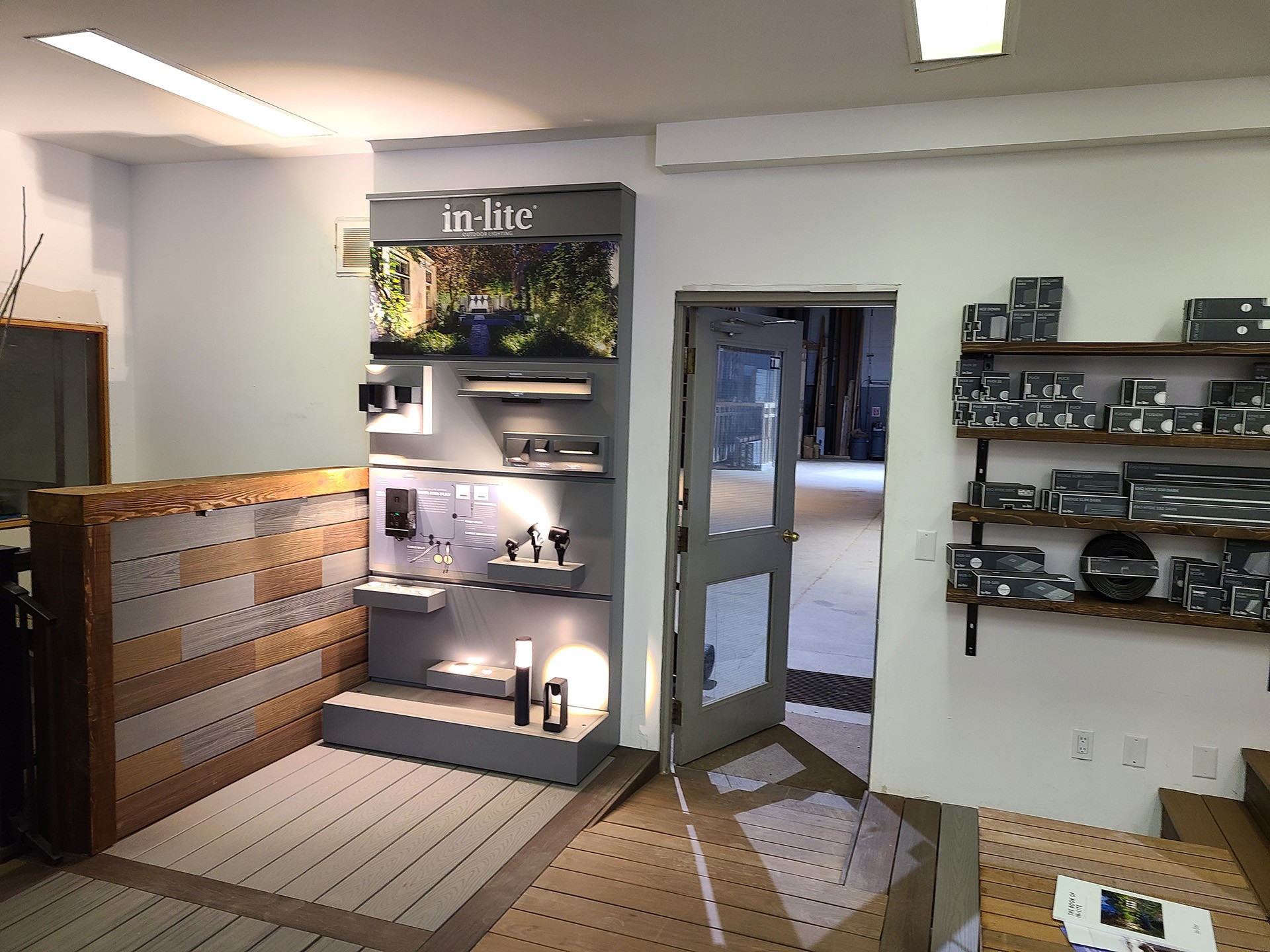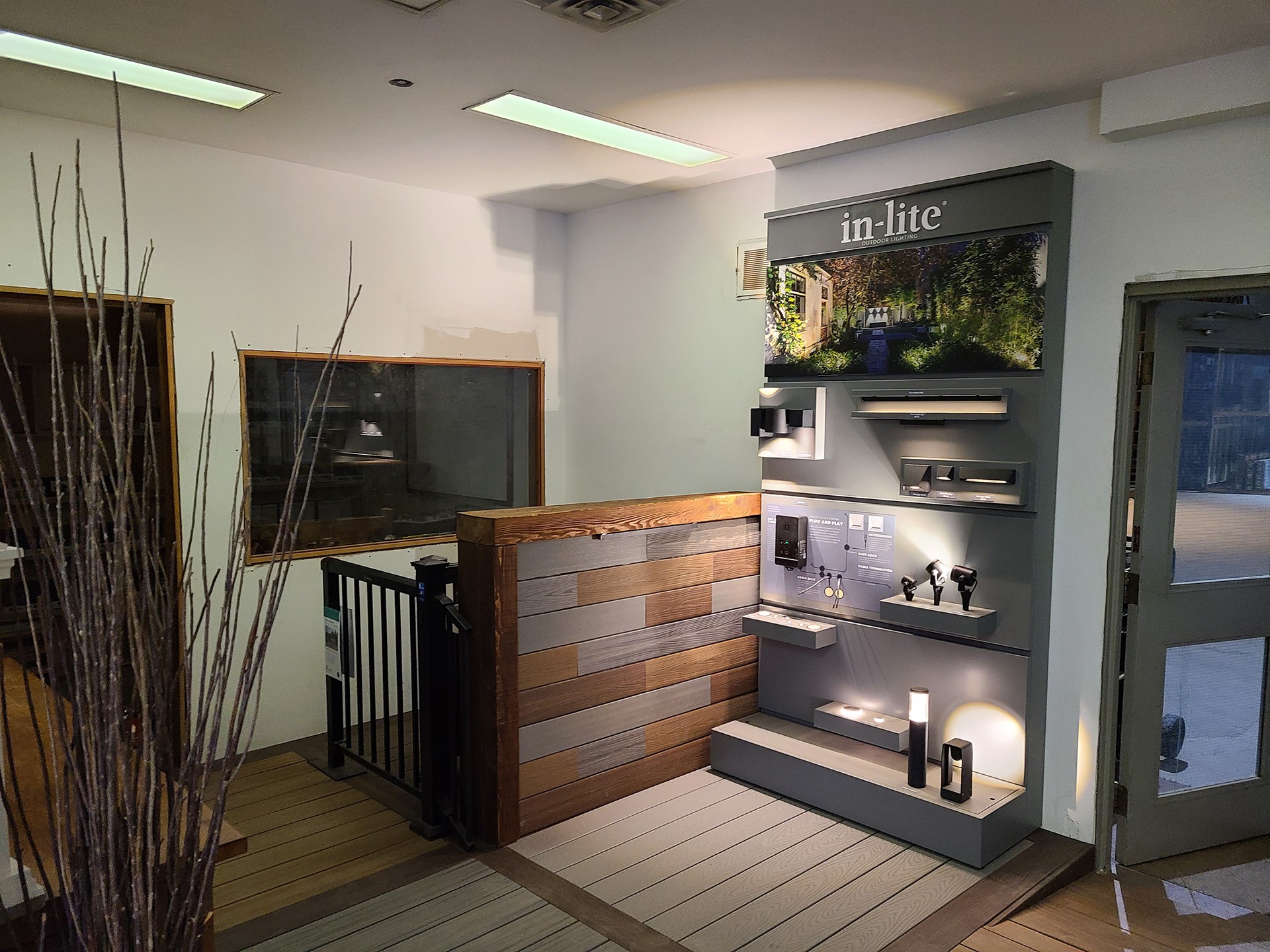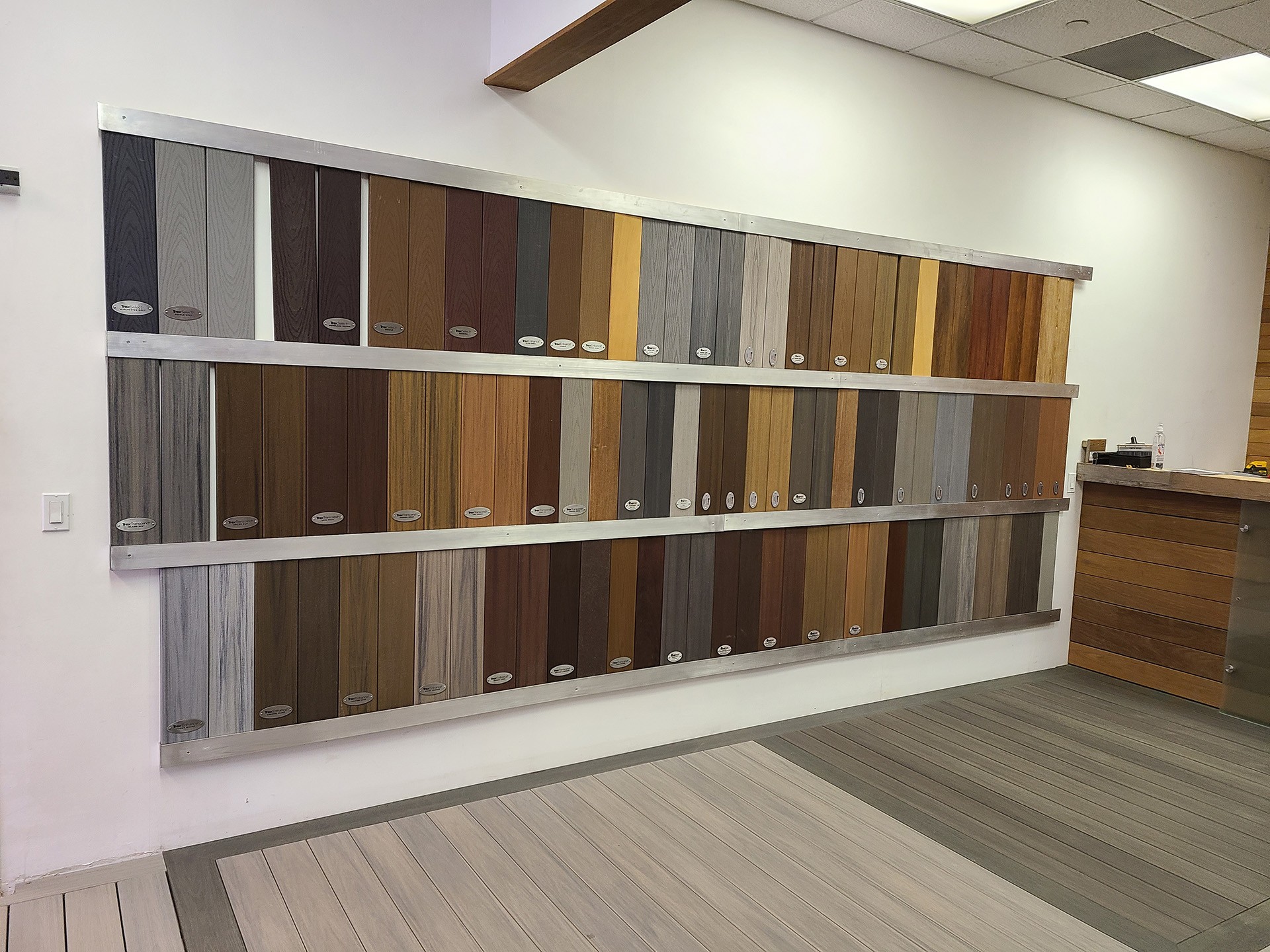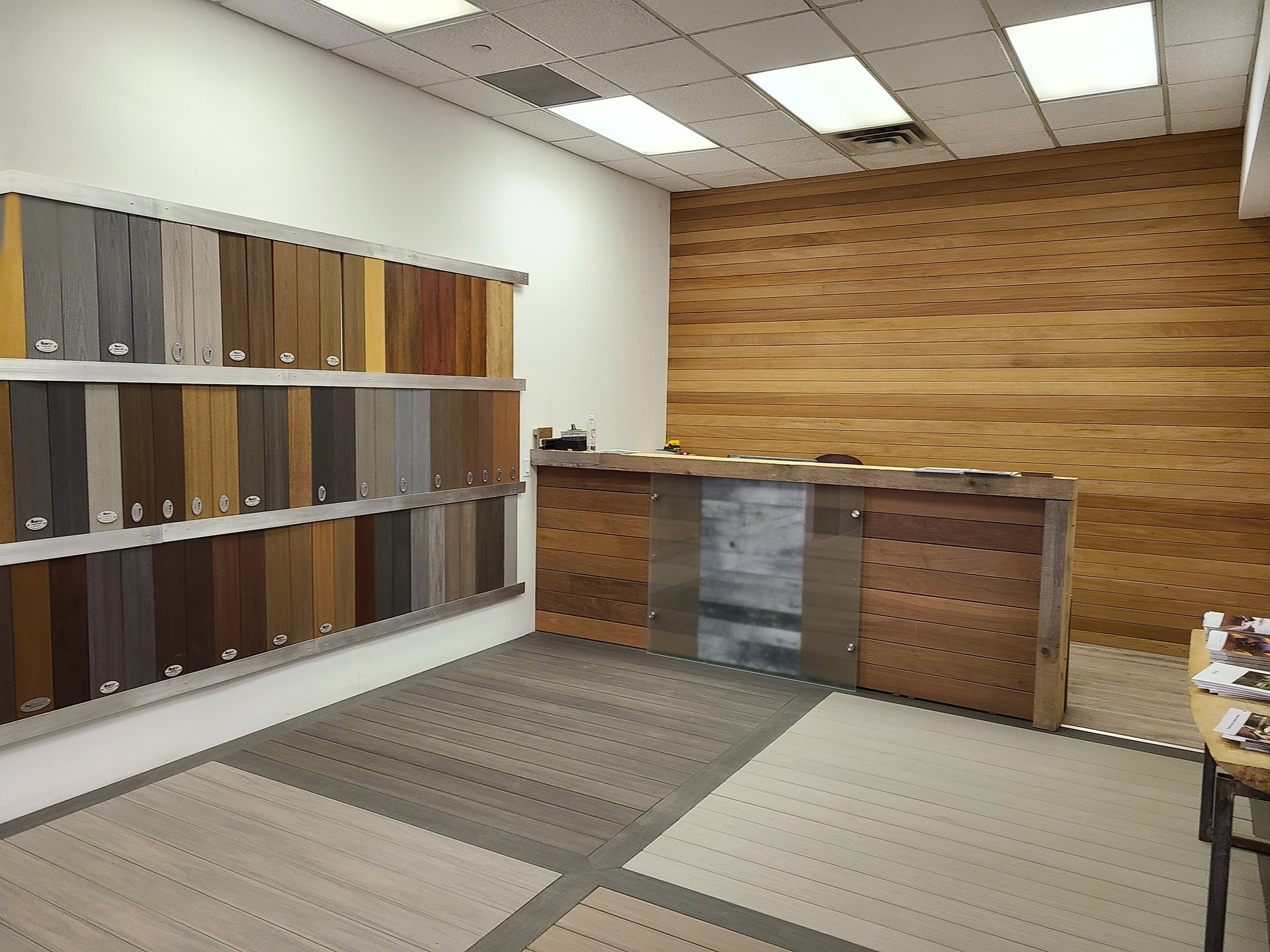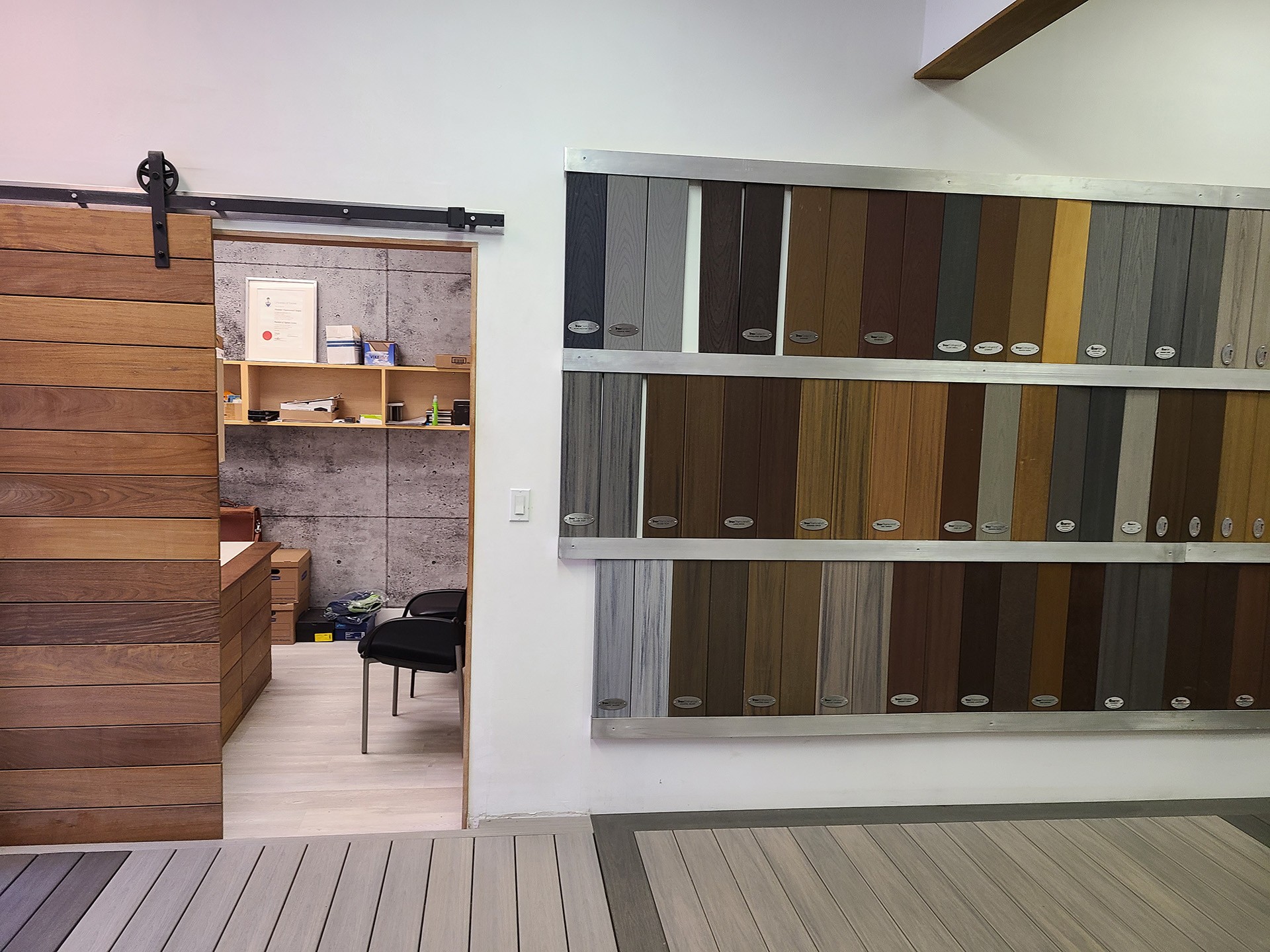 DELTA DECKS SHOWROOM
In today's decking market there are multiple choices for deck materials, deck railings and other deck components.
One of the best methods to use your outdoor space is to build a functional outdoor deck. A backyard deck can transform an outdoor space into a beautiful oasis that an entire family can enjoy.
We have a full showroom where you can see and feel over 50 different deck samples, several railing styles and see some decking on display. No appointment is needed to visit our showroom, but if you want to meet with one of the designers or project managers when you visit, it is best to book ahead.
Vaughan Showroom and Office:
71 Buttermill Ave Concord, ON, L4K 3X2
Phone Number
416 915 2693
Work Hours
Open Monday to Friday, 8 am to 5 pm.
EMPLOYMENT OPPORTUNITIES
CARPENTER
Read and interpret blueprints, drawings and sketches to determine specications and calculate requirements....
Find out more about position