DECK BUILDER KING CITY
We are your local King City Deck Builder. If you are looking for a deck contractor or a deck company in King City, we have contractors ready to build your deck in your area. Many homeowners are looking for a contractor in their area to minimize travel expenses and maximize time spent on site on any given work day. We have built many decks in King City and we hope to add you to our list of happy clients. Please contact us today to set up a free consultation or visit our showroom.
KING CITY DECKING SERVICES
The types of decks that we build in King City include composite decks, Ipe decks, rooftop decks, backyard decks and multi-level decks. Other common deck project features in King City include privacy screens, deck railings, deck stairs and pergolas.
DECK BUILDER IN KING CITY
If you need to obtain a deck permit in King City we have a designer who has experience working in your municipality. To obtain more information about zoning and structural requirements in King City you can always contact the building department for more information.
SEE SOME OF OUR PAST WORK
What experience does Deltadecks have in deck construction?

Our team has quite a lot of experience in this field, building decking since 2005. Deltadecks employees are professional carpenters who specialize in custom deck building, as well as two engineers and an architect. We offer a skilled workforce year-round, with services throughout the Greater Toronto Area.

Why hire a professional deck builder in King City?

Due to the fact that our team includes only professionals, each client can be sure of the quality of Deltadecks work — a beautiful design and reliable construction are guaranteed! Regardless of the type of wood chosen, the result of the work will satisfy each client due to the great experience of carpenters, their equipment and focus on the needs of the customer.

Why turn to Delta Deck for deck construction?

The deck`s durability is not only due to the quality of the materials, but also to the correct installation process. Only qualified specialists can cope with it and avoid common mistakes — this is exactly what the Deltadecks team does! We wisely use all the information, from structural design and local landscape to specific requirements and wood type, to create the best decking. The team will make a reliable structure that can last for many years and will please your eye.

Will you repair or replace my existing deck or fence in King City?

Our team works on the project from scratch and involves the client in the process so that the final result meets the requirements by 100%. The specialist informs the customer about all the important points, and also advises regarding the choice of a specific structure or type of wood, whether this option is suitable for local weather conditions and landscape. Thus, if you need help in the terrace construction, then contacting us is the best solution! Affordable prices for building decks in King City and the durability of the structure is what every client will definitely like.

How long does the building process take?

Yes. First of all, specialists will inspect the existing structure, assess its condition and check which of its components can be saved. We will then inform the client what type of work is needed: a simple repair, a partial replacement of elements, or a complete replacement of the structure.
We work with individual projects, so the term of work depends on many factors. As a rule, the process can take from 7 days to several weeks. The filing of an application and waiting for a building permit may also affect the duration of the work. However, thanks to a long cooperation with the city department, Delta Decks has an excellent relationship with the staff and the latter factor is almost never a problem.
Read our Client Reviews
You probably heard a saying "a picture is worth a thousand words", we think that a satisfied client is worth a thousand pictures!
Delta Decks has a very high customer satisfaction rate and we are not afraid of giving an option to a potential client to contact any of our 20 very recent clients! Please read some testimonials below. Please note these testimonials were not gathered by Delta Decks, but by a third party.
Aug 17, 2022
Delta Decks did a beautiful job on our backyard deck and patio. Our old deck was in dire need of a rebuild and refresh. Elgi was great in getting the
...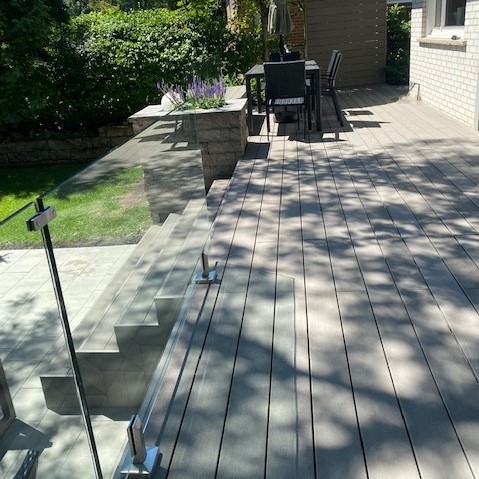 Jul 22, 2022
Delta Decks replaced my very worn old wood deck with a mineral based/pvc 'Deckorators' product, color 'Costa'. Finding a taupe color was a challenge b
...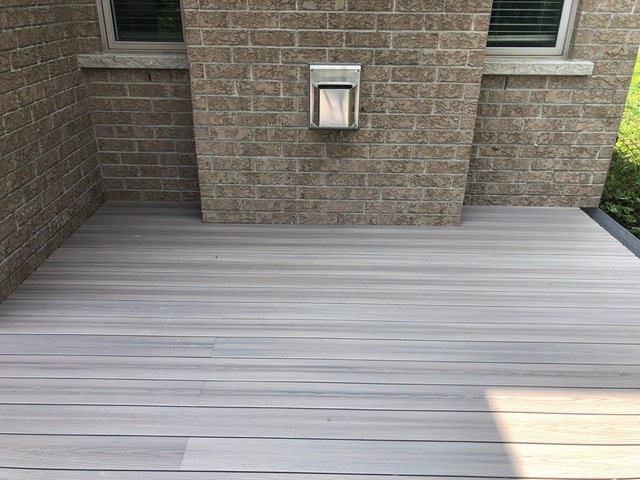 Dominic in Toronto
Toronto, ON
Jul 21, 2022
I am very satisfied with the improvements that Delta Decks made to my 12 year old deck. From my first contact with Elgi, the project manager ,to the f
...
Jul 11, 2022
This review has been a long time coming. We had Elgi and team come in on September 2021 and after some talks about designs and materials we ended up g
...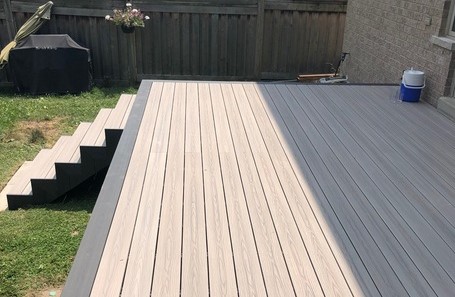 Jul 05, 2022
It was a pleasure choosing Delta Decks to work on our backyard project. They built an upper lever deck, and a lower deck, both with composite. Elgi ma
...