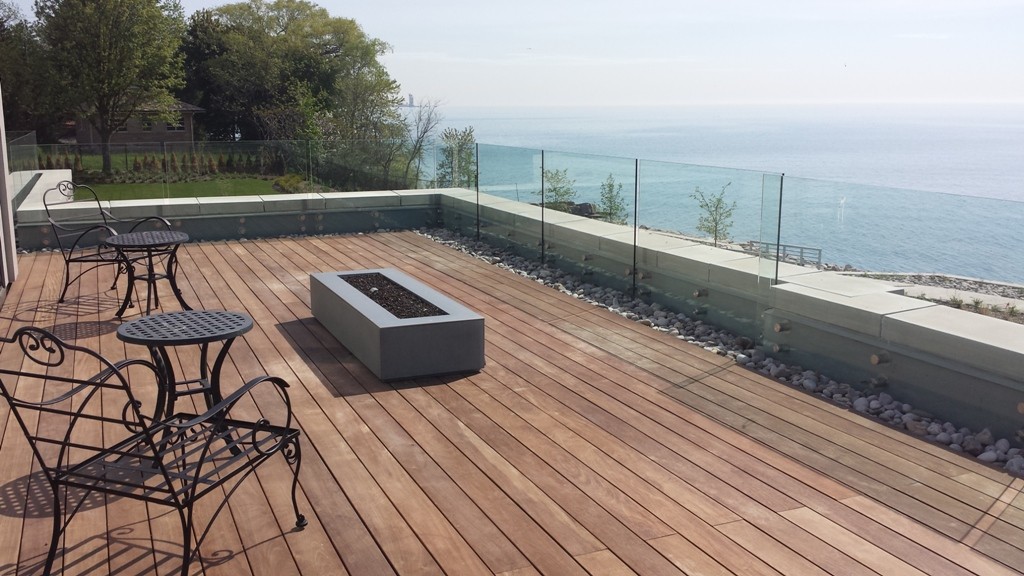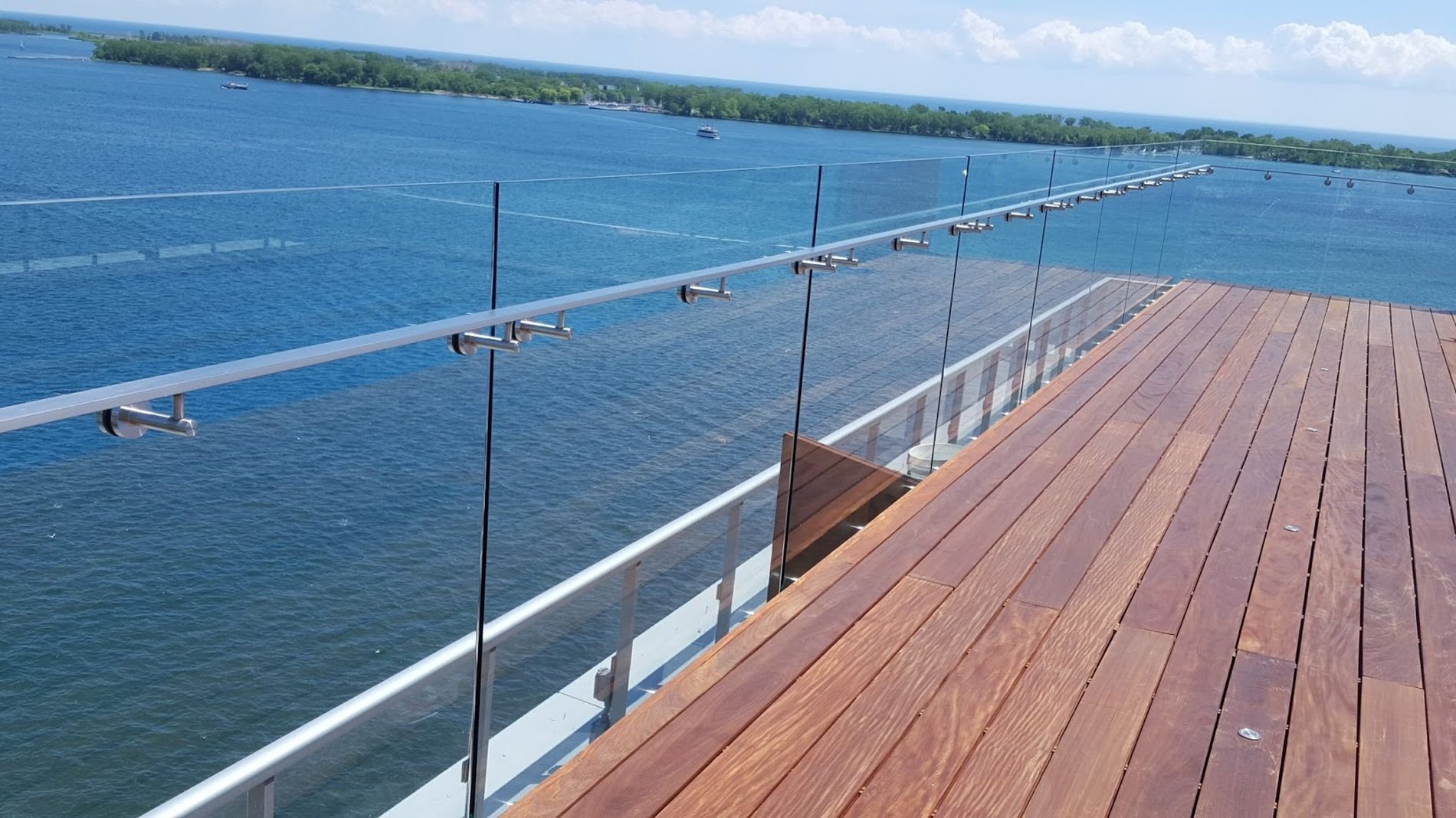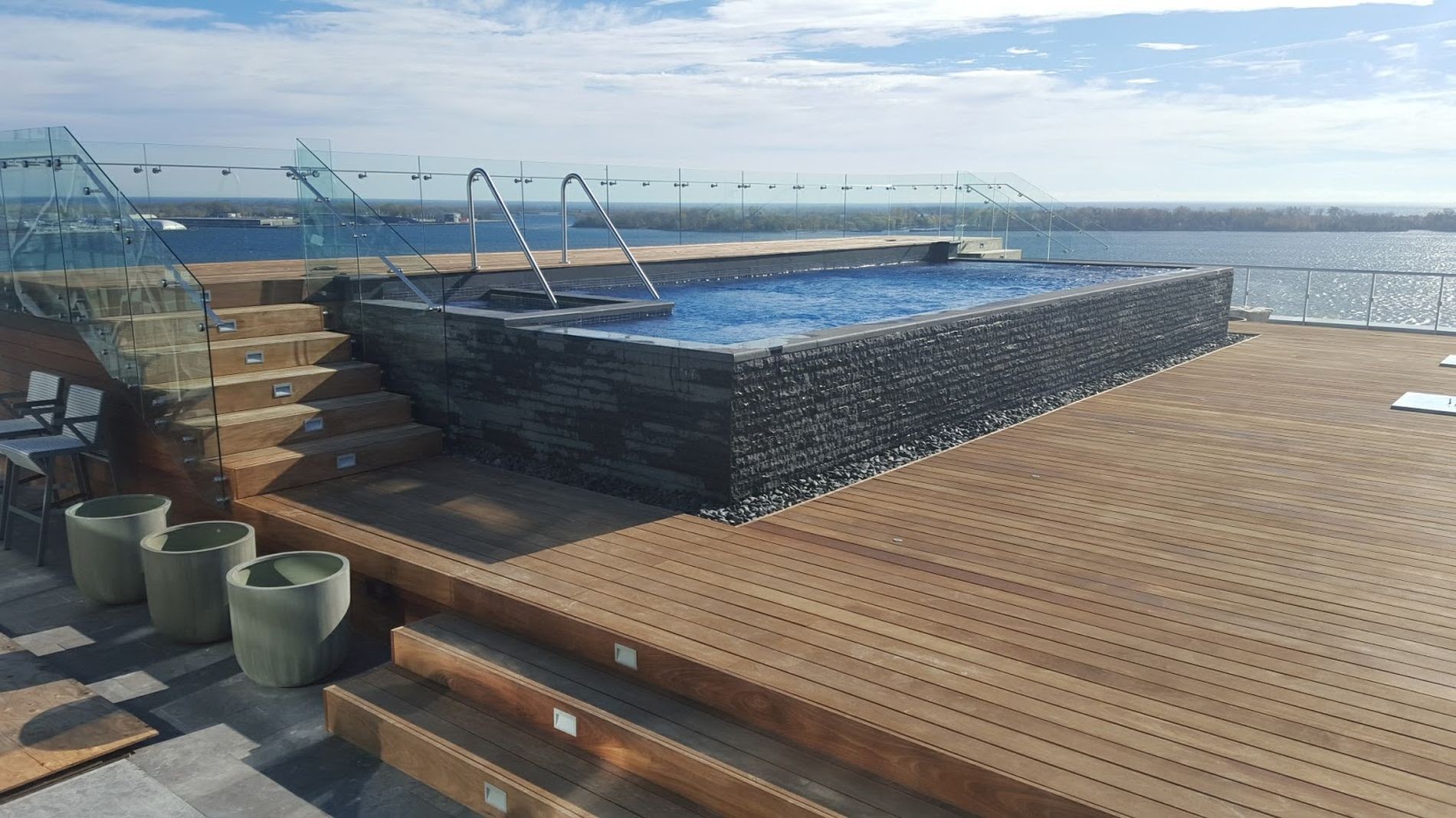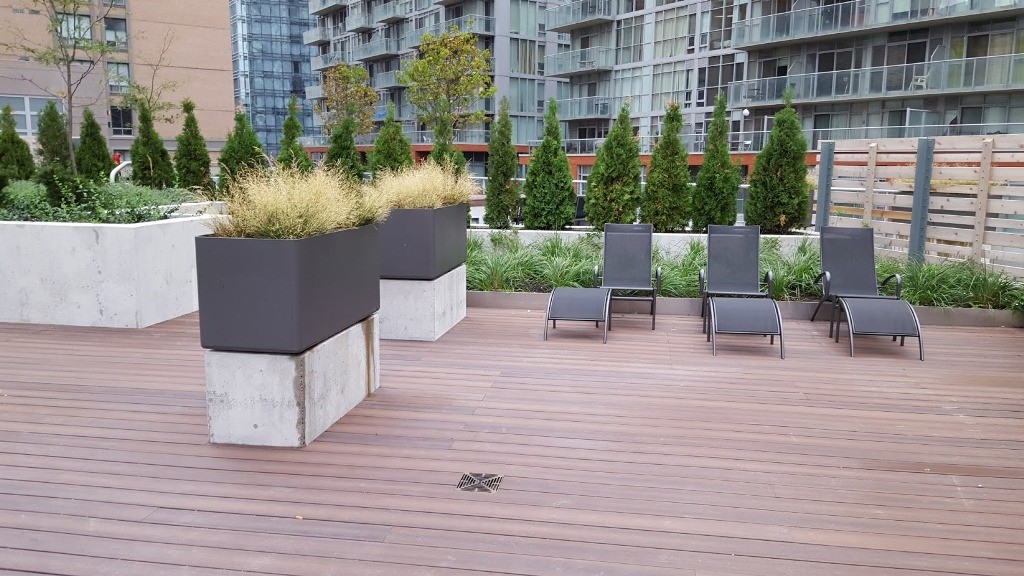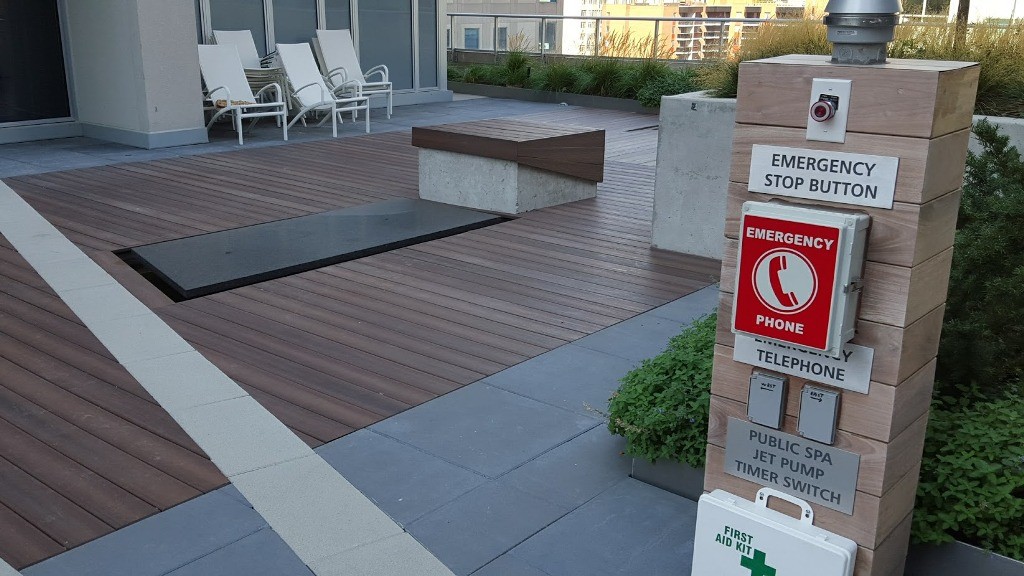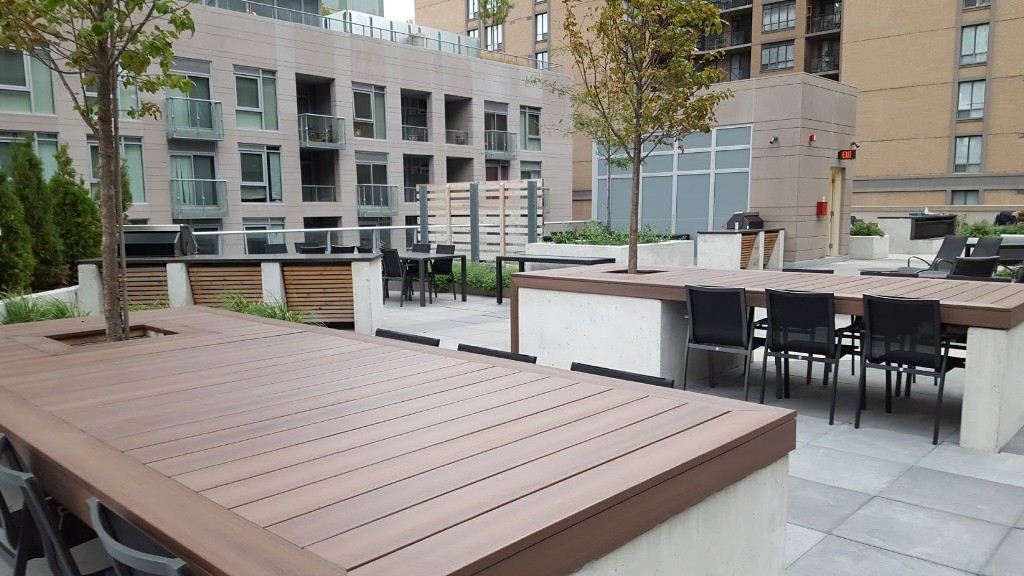 Wood decking contractors
If you are looking for a reliable wood Decking Contractor for commercial properties, please contact Delta Decks. The company employs experienced specialists, so we undertake the design and construction of objects of any complexity. We guarantee that you will be satisfied with the quality and cost of our services, and the deck will be built as soon as possible.
Delta Decks is one of the leading deck builders in Toronto (Canada). We value our reputation, therefore we are always sensitive to the agreed deadlines and give a guarantee both for the quality of the deck installation and for the materials used. Our main goal – is a customer, satisfied with the services of the company. If you are looking for a contractor for the construction of a deck for a commercial facility, check out the reviews of our customers – they are completely satisfied with the quality of our work.
Your Expert Deck Contractors
Unmatched Experience in Toronto Deck Building Industry
Specializating in Low Maintenance Decking and Ipe Wood Decks
Advantages of wood decking
Various materials are used for the construction of decks for commercial facilities: natural wood, concrete tiles, marble, composite materials and much more. Commercial wood decking is the most optimal solution, as this material has many advantages:
Attractive appearance – there is no need to additionally decorate the wooden terrace. It initially looks natural and expensive, which emphasizes the attractiveness of the entire exterior.
Strength and Durability – Properly constructed wood decking can support a lot of weight, which is important if you plan on placing any furniture on the property. It won't warp or bend.
Easy maintenance – the tree does not require any special care. It is quite enough to treat it with special oil 1-2 times a year so that the flooring looks bright and fresh.
Allows you to place different objects – gazebos, pergolas, even jacuzzies and small pools.
Why we using IPE and Cedar wood
There are dozens of different materials from which wooden decking can be made: cedar, ipe, pine, larch and others. At Delta Decks, we prefer to use Ipe and Cedar for construction as this wood has significant advantages over other materials.
IPE
Ipe (Brazil Walnut) is one of the hardest woods in the world, which gives it incredible strength and durability. Wood is resistant to environmental influences. It does not mold, rot or be attacked by pests. The unique texture of wood makes it an excellent surface for a deck, as the flooring is practically non-slip underfoot. Ipe, unlike composite decking, is a 100% natural material.
IPE terrace boards are a versatile solution that is great for commercial properties. This material can be safely used for flooring in crowded places, as Ipe is considered one of the most durable woods.
Cedar
Cedar is a fantastic material for building wooden terraces. This is a durable wood that is practically not subject to deformation. With proper care, cedar flooring can last about 25-40 years or longer. There is no need to treat the flooring with chemical preservatives, as this material is naturally able to resist rot and insect infestation. Cedar has unique thermal properties. Flooring made from this type of wood stays cool to the touch even on the hottest days. The cedar deck has a beautiful appearance and a pleasant smell.
Another reason why our wood deck builders prefer to work with IPE and Cedar is that boards made from this wood are easy to replace if there is any damage.
You can always choose a board that matches the color of the rest of the floor.
CHOOSE PROVEN CONTRACTORS FOR THE CONSTRUCTION OF WOODEN TERRACES FOR COMMERCIAL PROPERTIES
Delta Decks covers all aspects of wood deck construction: foundation, framing, deck surface, railings and more. We are deservedly considered one of the best deck building contractors in Toronto, as we have already completed hundreds of projects of varying complexity.
Why you should contact Delta Decks in Toronto for a wood deck construction:
More than 10 years of experience in the installation and construction of any open structures: decks, pergolas, cabanas and more.
We are confident in the work of our team – we take full responsibility for both the quality of the installation of the facility and the materials used.
Our team consists of only experienced Commercial wood deck builders who improve their deck building skills year after year. Each master has dozens of completed projects of varying complexity on his account.
We carry out the whole range of work, from the search and purchase of materials to the installation of railings on the terrace.
We provide services for 3D terrace design, and we can also implement any project design you like. You will only need to provide a photo of the terrace you like.
We strictly observe the construction deadlines – the project is guaranteed to be ready by the agreed time.
We specialize in the construction of wooden decks for residential and commercial properties. If you have any questions about installing a deck, call the numbers listed on the site, or visit our showroom. We will provide a free consultation, help you decide on the material, orient the price and start building your deck in the near future.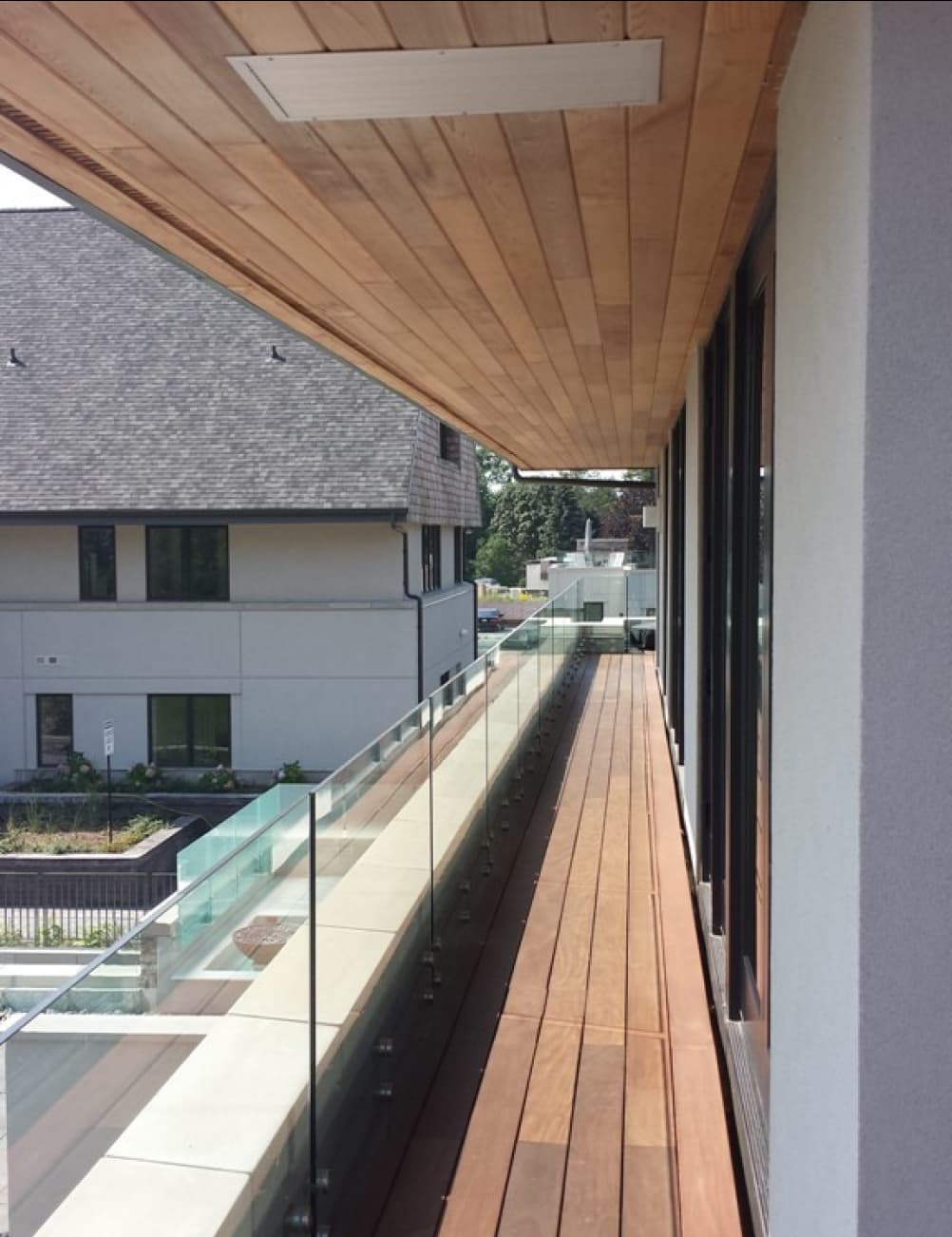 Read our Client Reviews
You probably heard a saying "a picture is worth a thousand words", we think that a satisfied client is worth a thousand pictures!
Delta Decks has a very high customer satisfaction rate and we are not afraid of giving an option to a potential client to contact any of our 20 very recent clients! Please read some testimonials below. Please note these testimonials were not gathered by Delta Decks, but by a third party.
Aug 17, 2022
Delta Decks did a beautiful job on our backyard deck and patio. Our old deck was in dire need of a rebuild and refresh. Elgi was great in getting the
...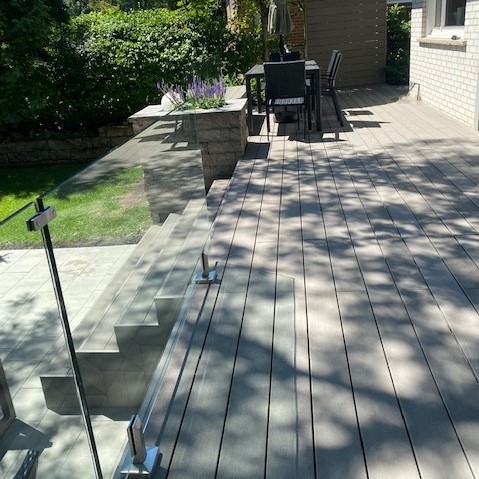 Jul 22, 2022
Delta Decks replaced my very worn old wood deck with a mineral based/pvc 'Deckorators' product, color 'Costa'. Finding a taupe color was a challenge b
...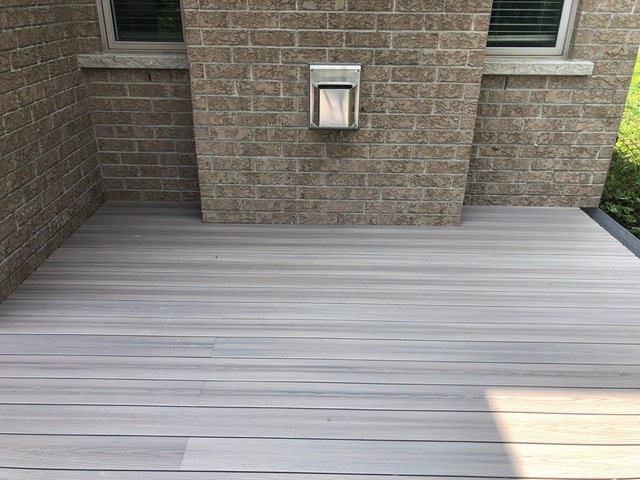 Dominic in Toronto
Toronto, ON
Jul 21, 2022
I am very satisfied with the improvements that Delta Decks made to my 12 year old deck. From my first contact with Elgi, the project manager ,to the f
...
Jul 11, 2022
This review has been a long time coming. We had Elgi and team come in on September 2021 and after some talks about designs and materials we ended up g
...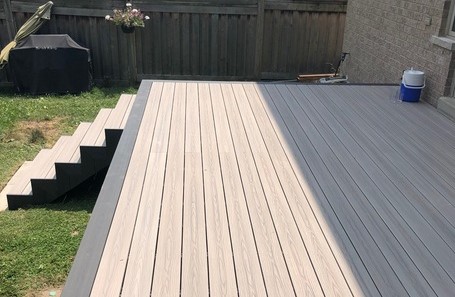 Jul 05, 2022
It was a pleasure choosing Delta Decks to work on our backyard project. They built an upper lever deck, and a lower deck, both with composite. Elgi ma
...