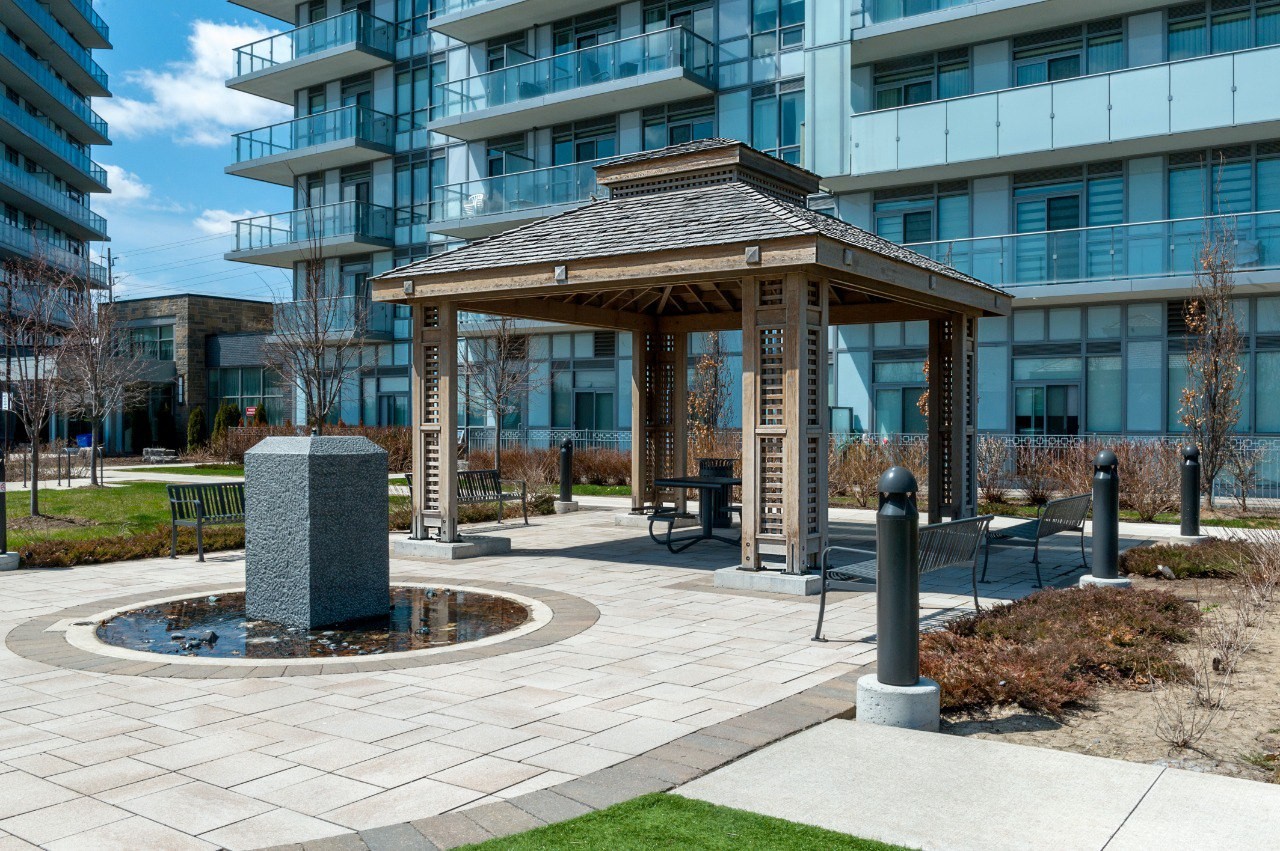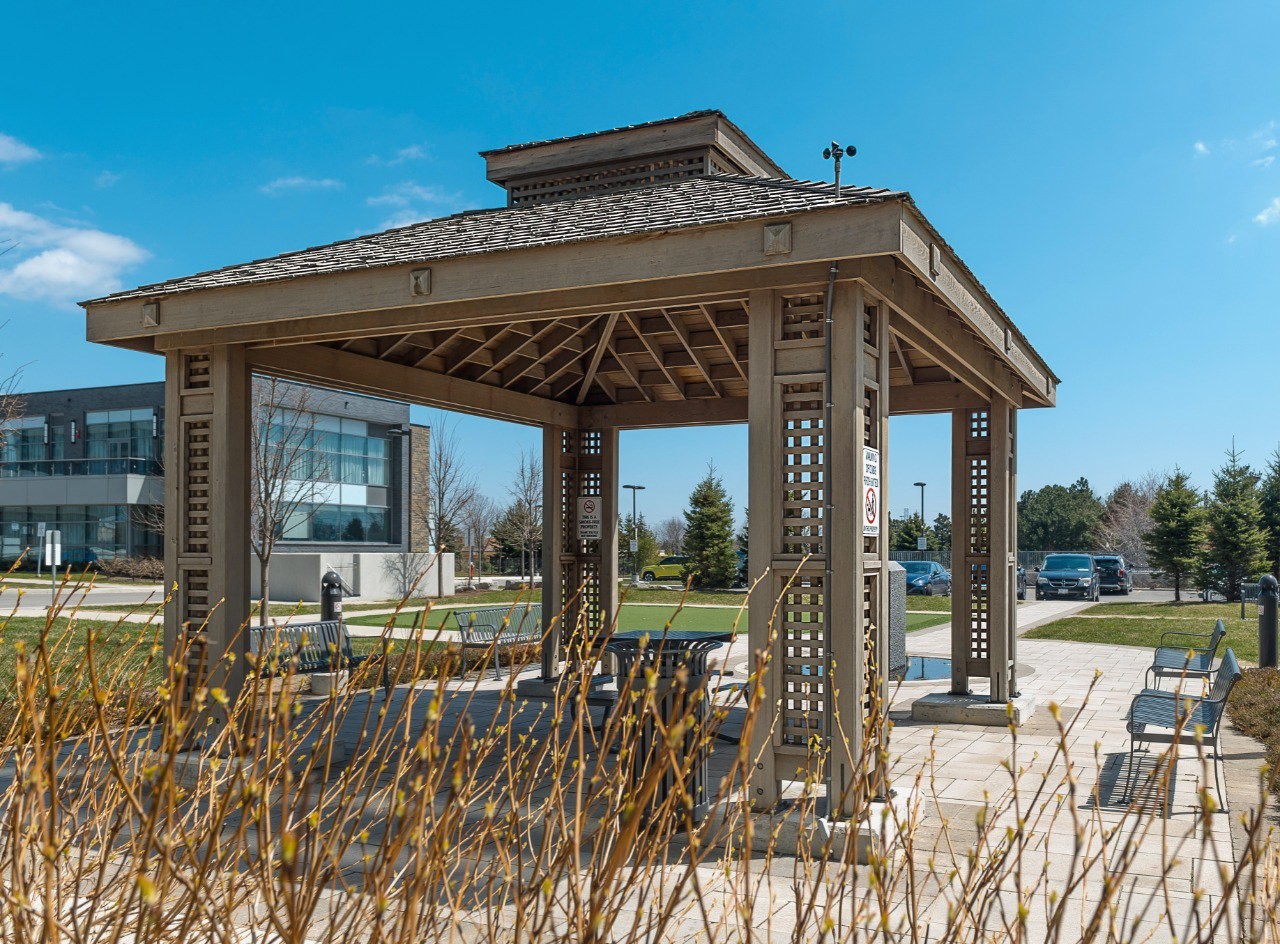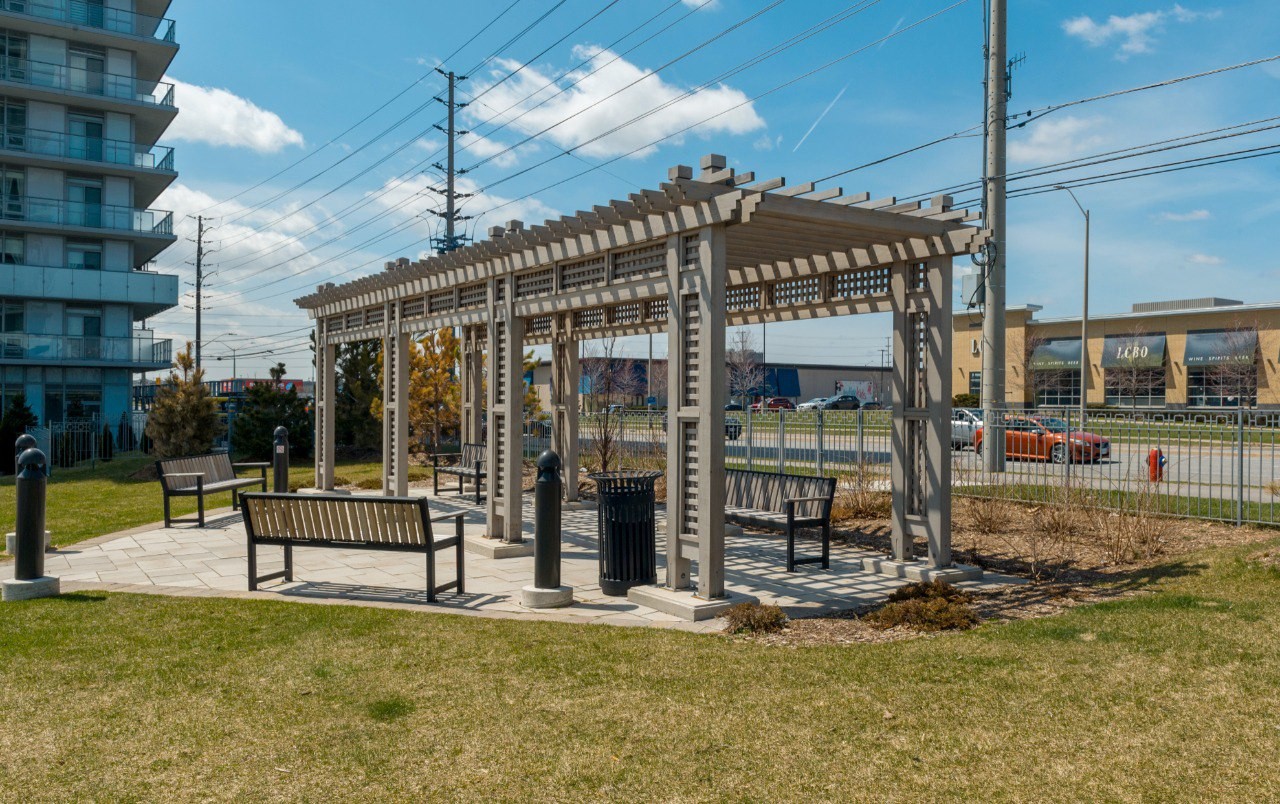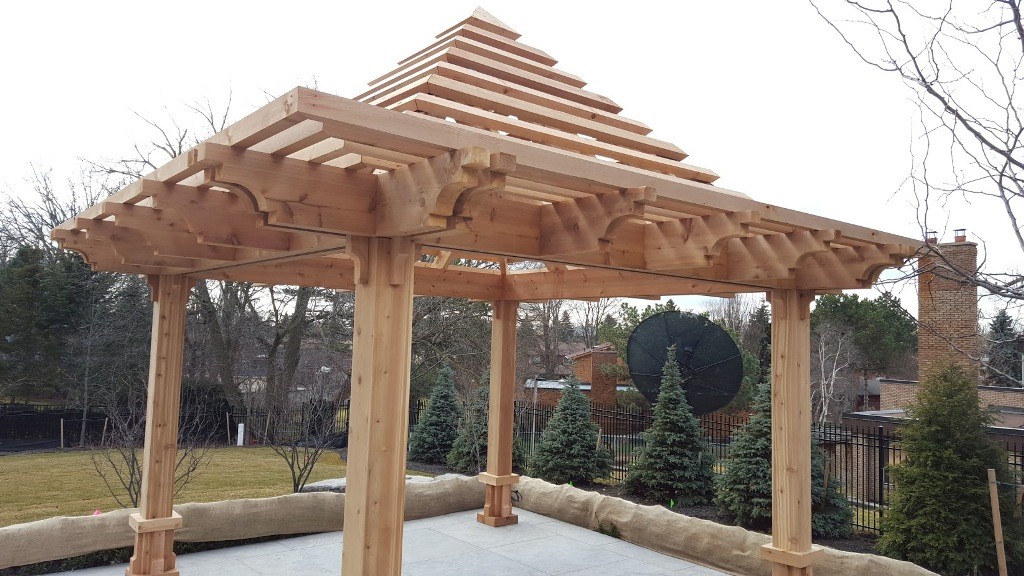 Pavilions Contractor Installation
The pavilion construction is a roofed building without any side walls as well as an embedded floor. Building a pavilion roof requires at least 4 columns (the larger the size – the more columns you need). The roofing is held up by these posts, which are generally fastened to the deck, concrete base etc.
Your Expert Deck Contractors
Unmatched Experience in Toronto Deck Building Industry
Specializating in Low Maintenance Decking and Ipe Wood Decks
WHAT AIM CAN BE PURSUED WHEN YOU BUILD A PAVILION?
It wonderfully serves to:
receive guests
hide from the sun or rain
have an open-air dinner or a BBQ
entertain, relax or enjoy conversations in a cozy setting
admire the attractive scenery
ensure the roof for the courtyard
Below you can check the more extensive information.
Placement
Pavilions can be located in the garden, near the house, in the backyard, so almost anywhere you would like to.
Time frames
Most pavilions can be commonly built in 1 or 2 weeks, but the more complex the construction is – the more time it demands.
Permit requirements
Before you begin building a pavilion, it is necessary to get a permit from the local administration. If you don't receive one, you can obtain financial penalties. What is more, you may be forced to do a total renovation. In Toronto, a building permit is required for an annex above 24″ off the ground. In order to build it legitimately, all the building regulations should be considered. The more detailed information you can find on the Ontario Ministry of Municipal Affairs and Housing website.
Price formation
As for the cost to build a pavilion, it depends on the:
price of the chosen materials
size of the construction
taxes
complexity of the structure
For volume-specific pavilion cost, please reach out to our specialists to build it for you.
PAVILION STRUCTURES
The pavilions are realizable in diverse materials, forms and stylings. The most popular kind is the one with a spiky woodroof (in particular from any rot-resistant wood). The majority of the pavilions possess an oblong or rectangular shape alongside a wide range of sizes. For instance:
This is a perfect size for the tiny living accommodation. It can be attached to the current deck or serve as the out-of-door kitchen room.
This one is ideally suited for relaxing in private surroundings. Fit out the area with the lovely seats, dinner table and savor your meal with a stunning view on your patio.
This is quite a widespread size among those who want to design the superb open kitchen. Nowadays, the building technologies are sufficiently advanced to build complex structures.
This type provides a lot of space. Typically, owners decide to create the out-of-door kitchen room coupled with a zone for dining in the same pavilion. In particular, it is also possible to make a cozy sitting area with a TV set.
Larger variants are also feasible. Our company is able to construct a pavilion at any size.
In addition, the materials should be chosen accurately to build a stable pavilion roof as well as the whole construction. These materials are usually used by Delta Decks in building the pavilions:
It is the most used material and it has loads of benefits. The construction from maintenance-free vinyl does not burn out in the sun or crack. Furthermore, it seems newly-built for ages.
The color of the pine can be easily changed by wood paint considering this material is light. On the other hand, pine is tough to stain. There is a reason for this: its grain is unequally thick.
It is popular for its accessibility, endurance, high elasticity, lightness, and wonderful look. However, it can be effortlessly damaged and is vulnerable to scratching.
This is the type from the pine family. Cedar is flavorful and oftentimes red. Among the pros of this material are: the marvelous look, durability, sound- screening, resistance to decomposition jointly with insect attacks.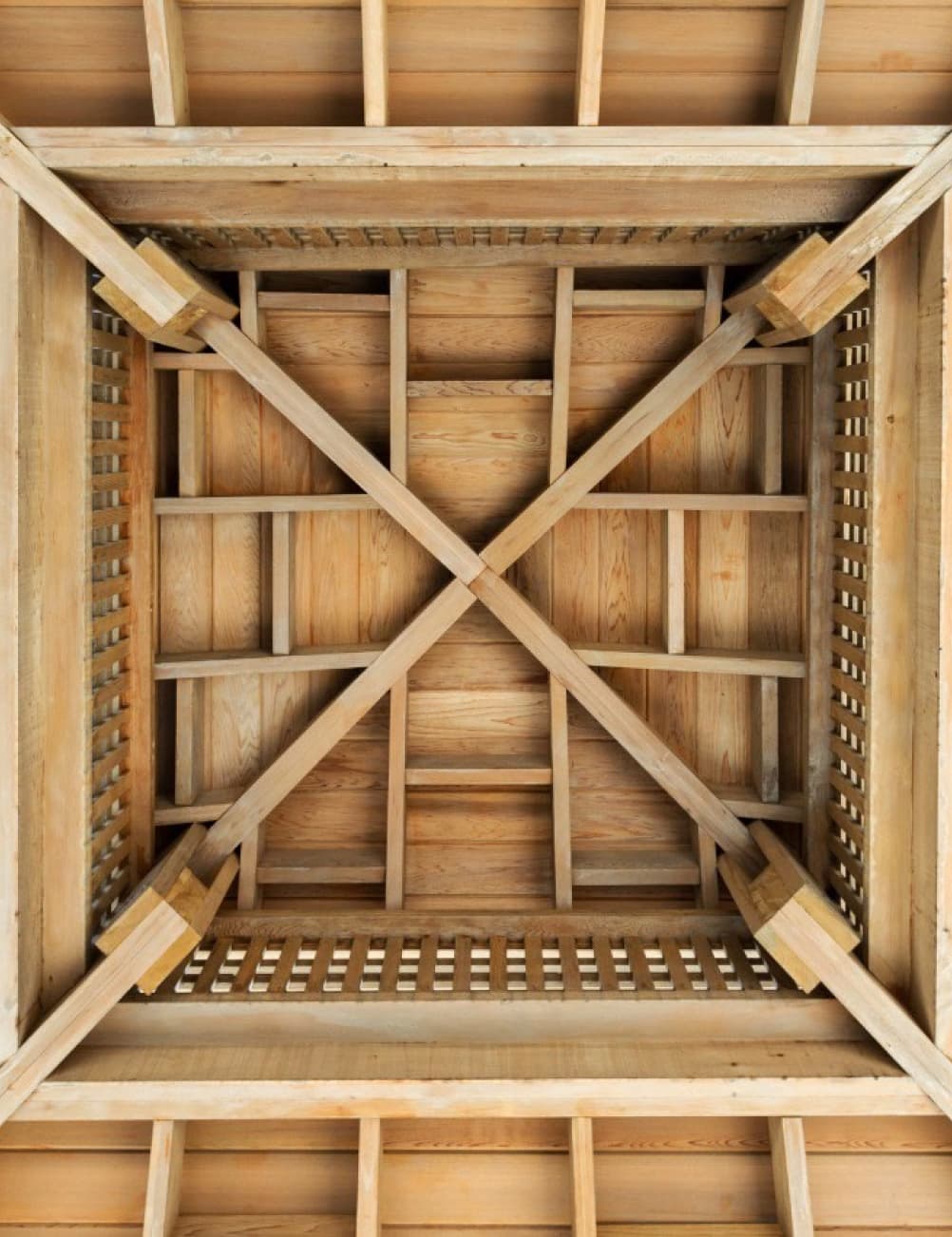 WHAT IS THE DIFFERENCE BETWEEN PERGOLA, PAVILION, CABANA AND GAZEBO?
While pergolas, pavilions, cabanas and gazebos ordinarily fulfill the equal objective, their structures have a couple of differences.
Pergolas
Up-to-date pergolas are implemented in different shapes, sizes and stylings. They consist of a lattice-style roof which is leaned on the four or more columns. Additionally, they are splendid for dividing free areas and forming shadowland.
They offer solar protection via the roof grid coupled with the attachment of tents. Pergolas are more universal than any other presented structures, because you can install or remove the roof and lateral coverages. They can be self-contained or adjoin the house.
Pavilions
Pavilions can often be mistaken for pergolas, as they maintain their overall construction. However, pavilions have a totally enclosed roof while pergolas` roofing is built of bars. Public pavilions are more aesthetic and creative, whilst private ones look like standard pergolas.
Cabanas
Traditional cabanas are slight in size and have the shape of a square or a rectangle. They possess a straw roof and side walls all around excluding the one turning toward a water hole. In contrast to pergolas, cabanas are more private constructions. They ensure a tent at the time of bathing sessions too. Furthermore, contemporary cabanas are frequently supplied with chaise lounges and bars. Also, in Toronto loads of them are used as a place for cooking.
Gazebos
Gazebos are the constructions of a round or an octagonal shape. They are open all around and have a one-piece roof. Therefore, gazebos serve as a protection against direct sunlight and sediment.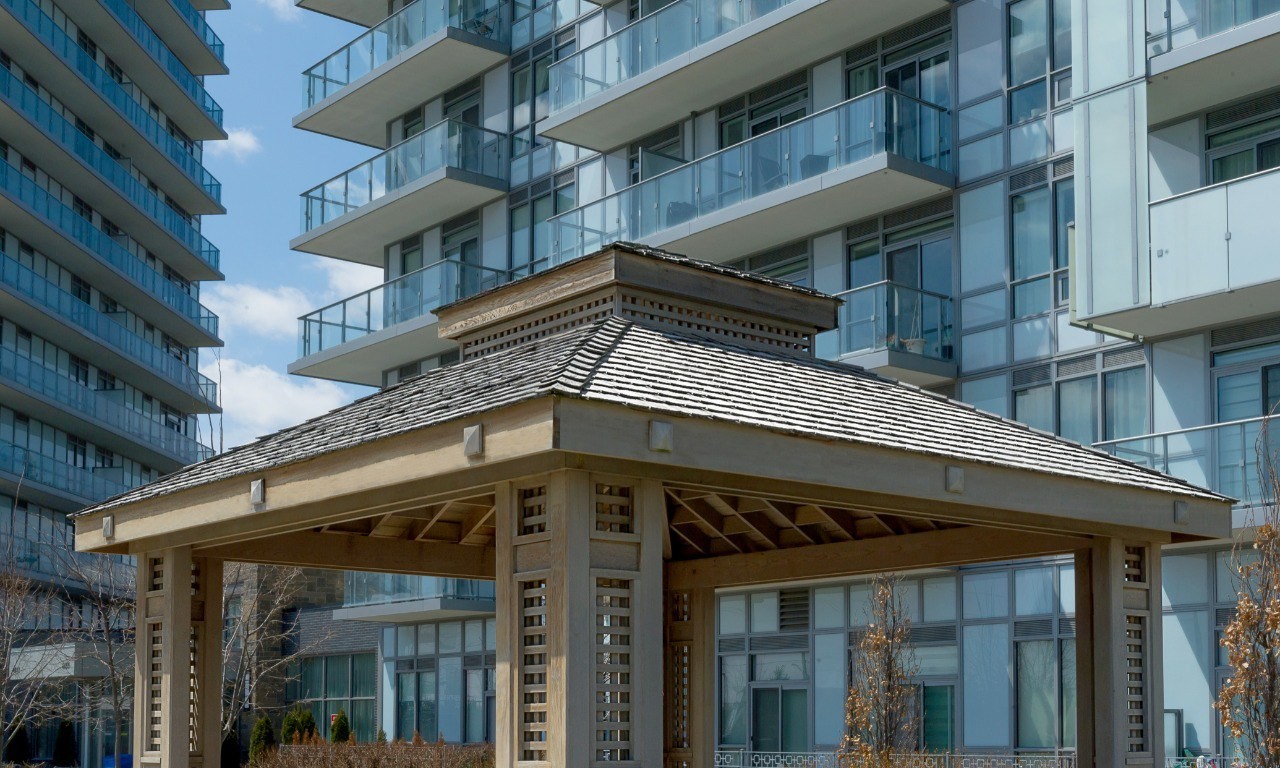 LANDSCAPES PAVILION SERVICES
Delta Decks draws up and constructs pavilions of any level of difficulty. To supply the perfect services we:
seek for the personal approach to each client
exploit diverse and qualitative materials
take into account the weather and local characteristics
work with the professionals in their field
Our company will satisfy all your needs in common with the pavilion builders.
WHAT SHOULD YOU DO BEFORE CONTACTING US?
When everything is done you can connect with the company and we will assist you with great pleasure.
If you live in Toronto and you want to devise and build the pavilion, Delta Decks will offer the best treatment. You don't need any additional worries, Deck contractors will do everything for you. Get an idea for the work and feel free to call us today.
01
consider the concept formulation (we can help you for the additional cost)
02
calculate the approximate budget
03
determine the placement, size, style and purpose of your future building construction
04
inquire the neighbors about alike structures in order to achieve a building permit
Read our Client Reviews
You probably heard a saying "a picture is worth a thousand words", we think that a satisfied client is worth a thousand pictures!
Delta Decks has a very high customer satisfaction rate and we are not afraid of giving an option to a potential client to contact any of our 20 very recent clients! Please read some testimonials below. Please note these testimonials were not gathered by Delta Decks, but by a third party.
Aug 17, 2022
Delta Decks did a beautiful job on our backyard deck and patio. Our old deck was in dire need of a rebuild and refresh. Elgi was great in getting the
...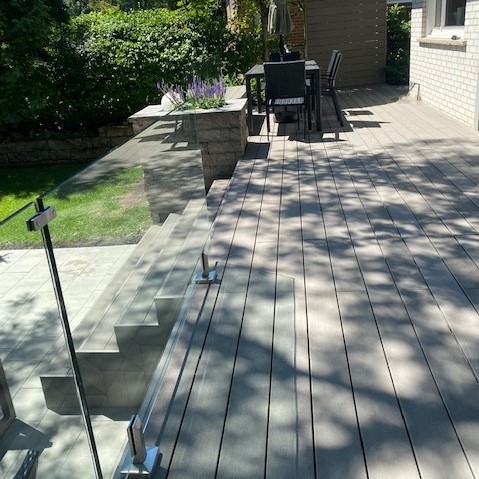 Jul 22, 2022
Delta Decks replaced my very worn old wood deck with a mineral based/pvc 'Deckorators' product, color 'Costa'. Finding a taupe color was a challenge b
...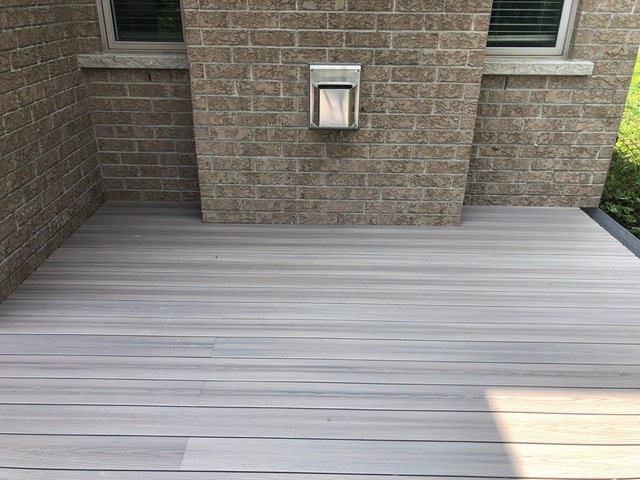 Dominic in Toronto
Toronto, ON
Jul 21, 2022
I am very satisfied with the improvements that Delta Decks made to my 12 year old deck. From my first contact with Elgi, the project manager ,to the f
...
Jul 11, 2022
This review has been a long time coming. We had Elgi and team come in on September 2021 and after some talks about designs and materials we ended up g
...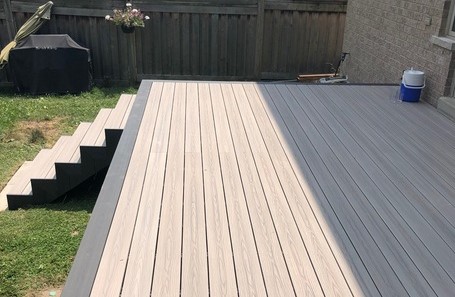 Jul 05, 2022
It was a pleasure choosing Delta Decks to work on our backyard project. They built an upper lever deck, and a lower deck, both with composite. Elgi ma
...