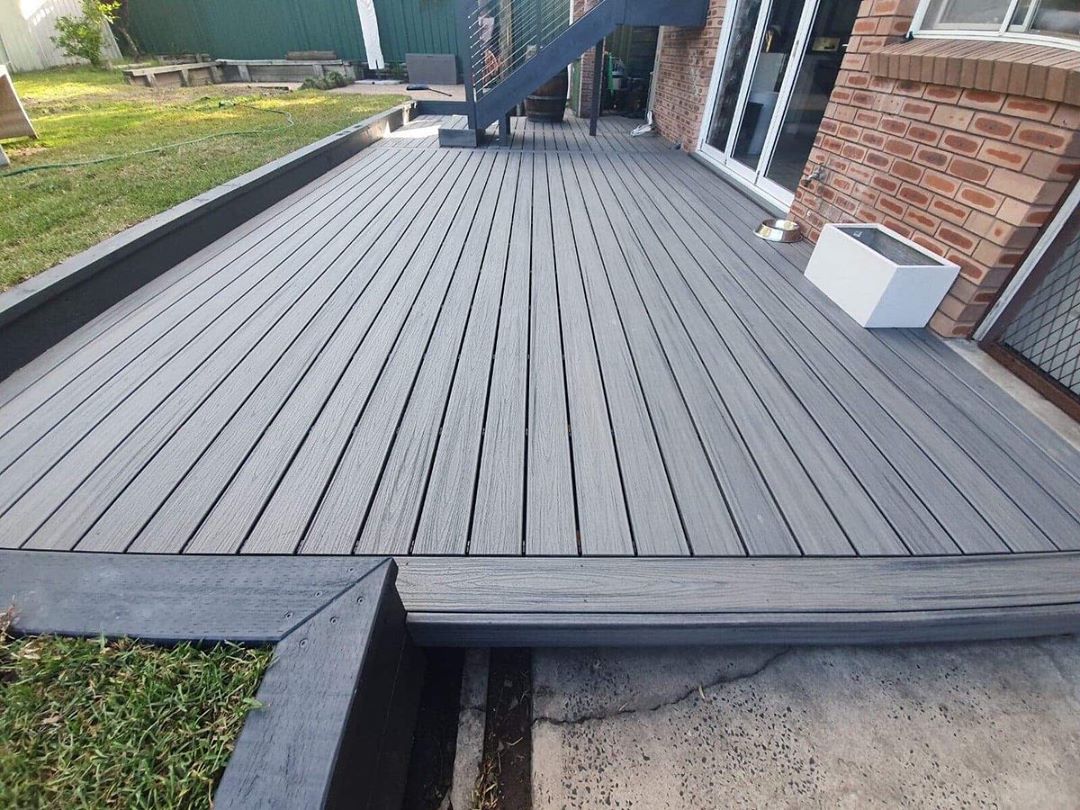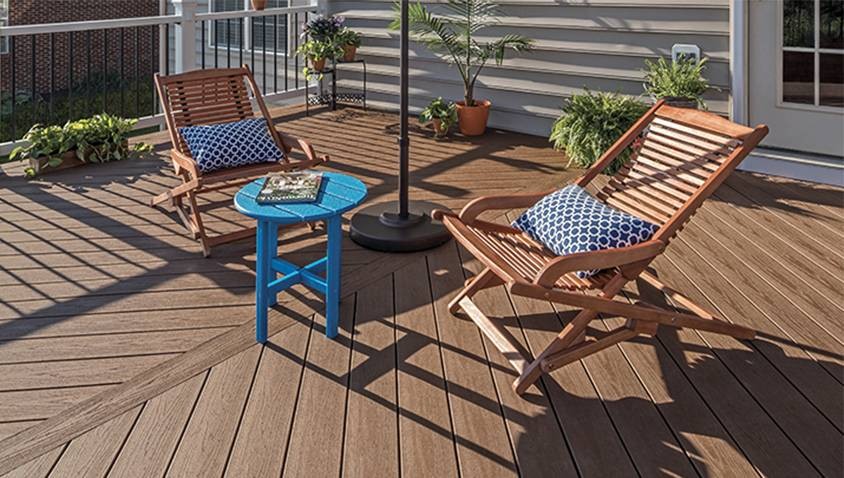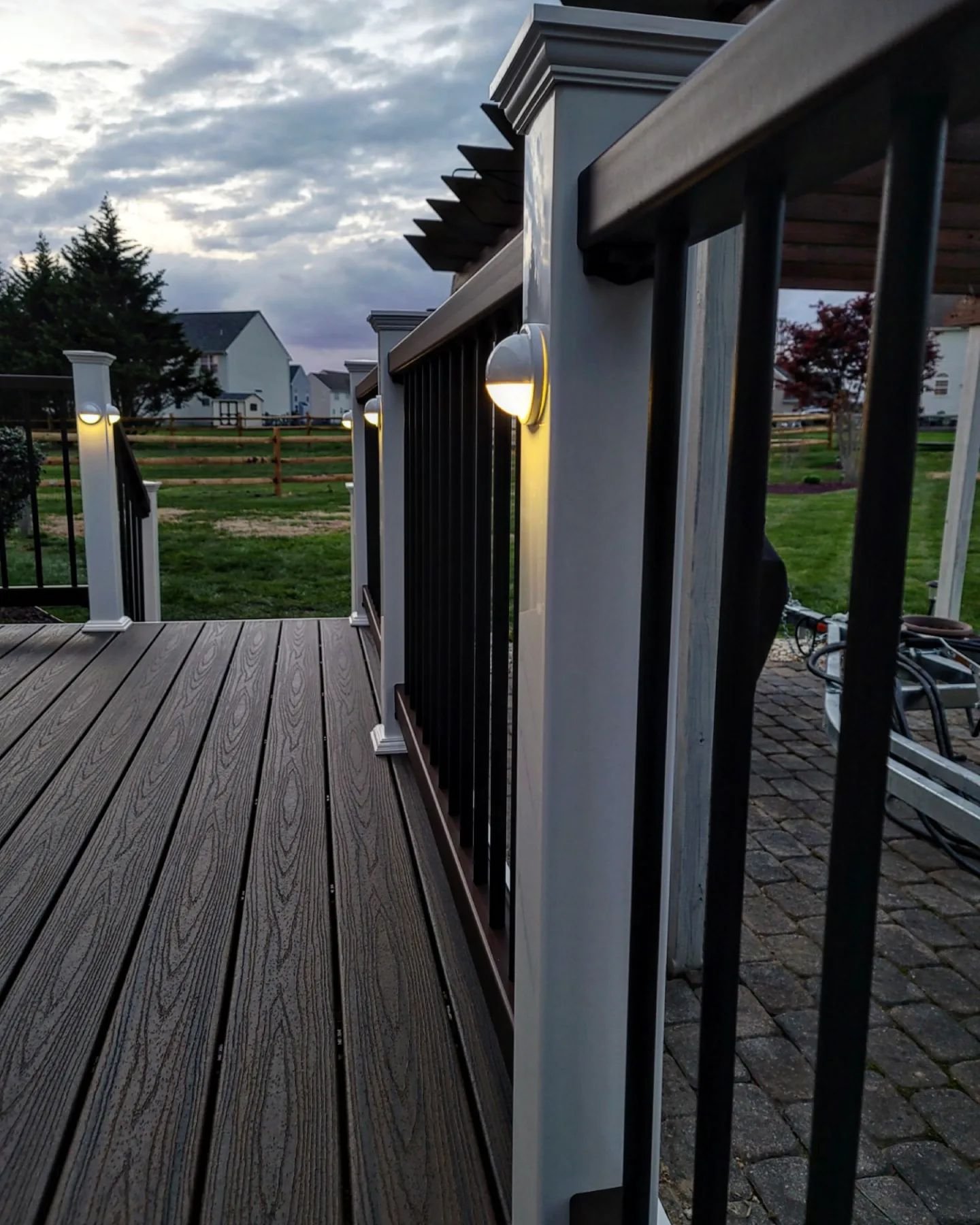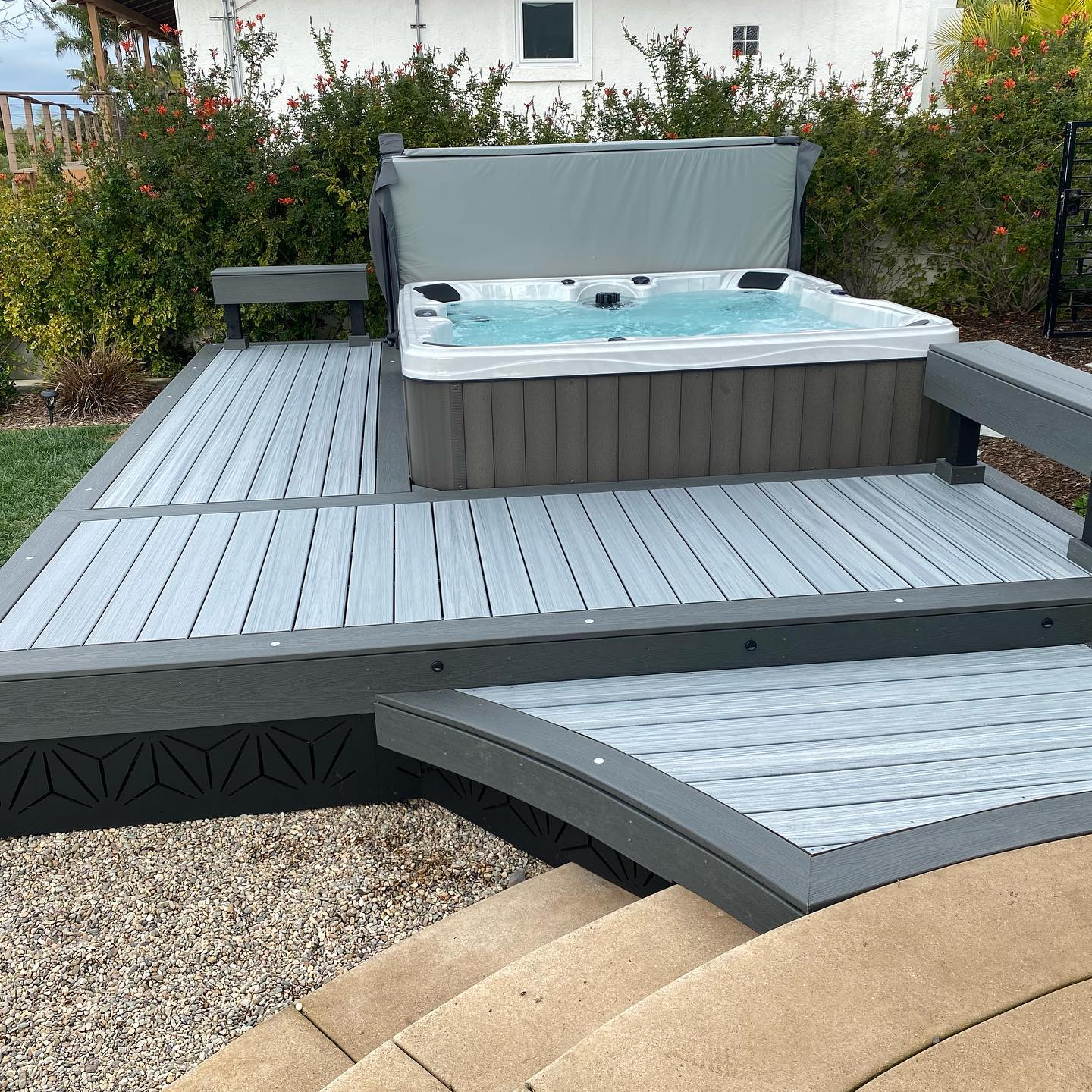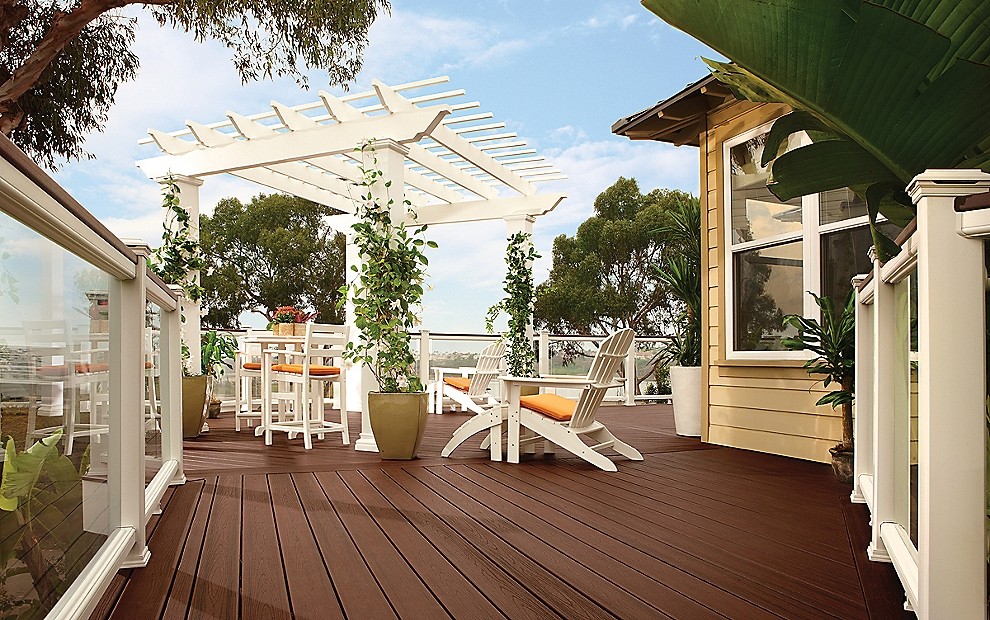 TREX DECK BUILDER
If you're looking for functionality, durability and beauty in your outdoor living space, then building a deck with Trex is the ideal option for you. Trex is the world's most popular brand of composite decking, a fantastic alternative to wood decking for its low maintenance and superior quality.
The first company to pioneer, patent and produce composite decking back in 1996, Trex has remained the industry leader in composite decking and wins awards for their products 25 years on. Aside from their high-quality decks, Trex guarantees a 25-year residential warranty provided that your decking has been properly installed. The best way to ensure that your warranty is not voided is to find Trex contractors near you with the necessary knowledge and special tools.
Your Expert Deck Contractors
Unmatched Experience in Toronto Deck Building Industry
Specializating in Low Maintenance Decking and Ipe Wood Decks
WHAT MAKES TREX COMPOSITE DECKING BETTER THAN WOOD?
When researching the best materials to build your dream decking, there are two main alternatives on the market: composite decking and wood. Let's explore the advantages and disadvantages of each option.
TREX:
There are many advantages to building a Trex deck:
Trex is world-famous for the durability of its new-generation boards, thanks to their protective shell which covers the composite board underneath. The high-performance boards withstand weather conditions much better than wood – come scorching sun or pouring rain your decking will remain good as new, so you can enjoy your outdoor zone for longer. Trex decks are also mould and mildew-proof and termite-proof.
Trex decks are designed to be low maintenance, with no sanding, staining or painting required to keep them looking good. They can be cleaned with a power washer or simply with soap and water.
With 20 fade-resistant colours available, Trex decks are ideal for any project concept. Trex's 25 year warranty also covers your deck against fading.
A great eco-friendly alternative, Trex decking is made of 95% recycled materials – reclaimed wood, sawdust and plastic – a much higher percentage than other composite decks. Every 500 square foot Trex deck contains more than 140,000 recycled plastic bags.
The main disadvantage is the price of a Trex deck, which is more expensive than wood. However, once you factor in the continual maintenance required for wood decking, the initial cost of Trex decking balances out. Another downside is that certain Trex boards are up to 70% heavier than their wood counterparts. Looking up 'Trex deck installers near me' is your best bet, as the professional masters will do all the heavy lifting for you!
WOOD:
Wood decking is very high maintenance, and requires constant care to avoid not just aesthetic concerns but also safety hazards.
Wood scratches and stains easily and tends to splinter, warp and crack.
To keep it looking good, wood decking needs annual staining, repainting, cleaning or resealing.
Weather damage or insect damage can mean that the decking boards need replacement.
Whilst wood may seem like the eco-friendly alternative due to its natural materials, wood decking actually contributes to deforestation.
TREX DECKING COLLECTIONS
If you would like to build a Trex deck, there are three new-generation collections to browse depending on your budget and preferences:
Trex Transcend
Trex Enhance
Trex Select
WHAT IS TREX TRANSCEND COMPOSITE DECKING?

Trex Transcend is Trex's top-of-the-range series. Transcend boards have a deep wood-grain pattern, three-side shell protection against the elements, and are offered in a range of eight colours in two styles to suit any project you have in mind. The Premium Tropical collection includes Havana Gold, Island Mist, Lava Rock, Spiced Rum, Tiki Torch, and the Classic Earth Tones range consists of Gravel Path, Rope Swing, and Vintage Lantern. Transcend boards are available in 1 or 2-inch thickness.

WHAT IS TREX ENHANCE COMPOSITE DECKING?

Trex Enhance comes in two grades: Enhance Naturals and Enhance Basics. Boards in the Enhance collection are scalloped and lightweight in comparison to Transcend or Select decking, so if you plan to fit your Trex deck yourself (rather than find a builder near you) then the Enhance range is probably your best bet. Bear in mind that Enhance decking only comes in a 1-inch thickness.

TREX ENHANCE NATURALS

If you're looking for an authentic wood-grain aesthetic then this is the ideal mid-range collection for you. The natural, muted colours of these high-performance boards include Coastal Bluff, Foggy Harbour, Rocky Wharf and Toasted Sand.

TREX ENHANCE BASICS

For quality and low-maintenance boards at a lower price, Trex Enhance Basics is a great option – this is Trex's most affordable collection. However, there are only three colours of board in this collection: Beach Dune, Clam Shell and Saddle.

WHAT IS TREX SELECT DECKING?

Trex Select is perfect for those who want a luxury look and stylish outdoor zone on a budget. The quality of Trex Select's mid-range boards does not match that of Trex Transcend and is slightly more prone to scratching, but is covered by Trex's 25 year warranty regardless. There are five colours in the Select line-up – Madeira, Pebble Grey, Saddle, Winchester Grey and Woodland Brown – and you can choose from 1 or 2-inch thickness boards.

WHERE CAN I FIND TREX DECK BUILDERS NEAR ME?

If you live in Ontario and have searched for 'Trex decking contractors near me', then no doubt you will have come across Delta Decks.

Delta Decks ticks all the boxes: we are one of the most experienced Trex builders in Canada and received our Trex deck builder certification nearly 15 years ago. As we have mentioned, Trex boards require special skill for correct installation so as not to void your warranty. We have the right tools, the right knowledge, and the professional Trex deck contractors to ensure that you can enjoy your outdoor living space for decades to come.

At Delta Decks we have a showroom carrying all the Trex decking materials (including the three ranges detailed above), as well as our own stock of Trex decking products which allows our clients to take advantage of the volume pricing that we secure. Contact us for more information and to find a Trex contractor near you today!
TREX DECK PROJECTS
Read our Client Reviews
You probably heard a saying "a picture is worth a thousand words", we think that a satisfied client is worth a thousand pictures!
Delta Decks has a very high customer satisfaction rate and we are not afraid of giving an option to a potential client to contact any of our 20 very recent clients! Please read some testimonials below. Please note these testimonials were not gathered by Delta Decks, but by a third party.
Aug 17, 2022
Delta Decks did a beautiful job on our backyard deck and patio. Our old deck was in dire need of a rebuild and refresh. Elgi was great in getting the
...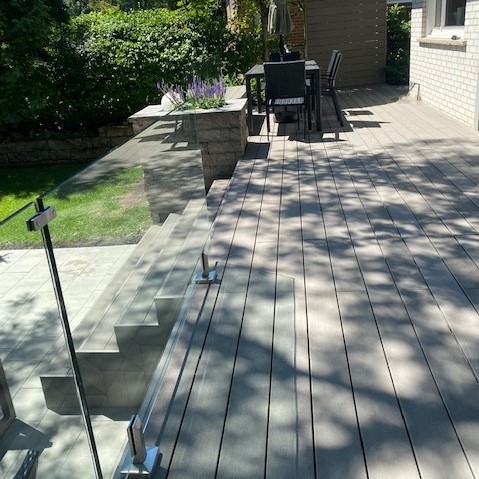 Jul 22, 2022
Delta Decks replaced my very worn old wood deck with a mineral based/pvc 'Deckorators' product, color 'Costa'. Finding a taupe color was a challenge b
...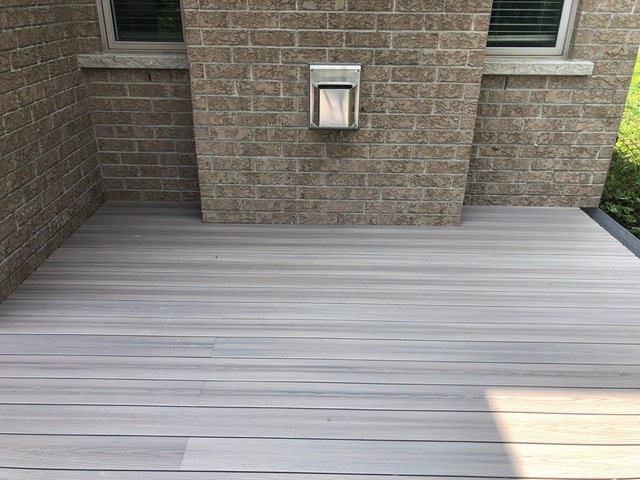 Dominic in Toronto
Toronto, ON
Jul 21, 2022
I am very satisfied with the improvements that Delta Decks made to my 12 year old deck. From my first contact with Elgi, the project manager ,to the f
...
Jul 11, 2022
This review has been a long time coming. We had Elgi and team come in on September 2021 and after some talks about designs and materials we ended up g
...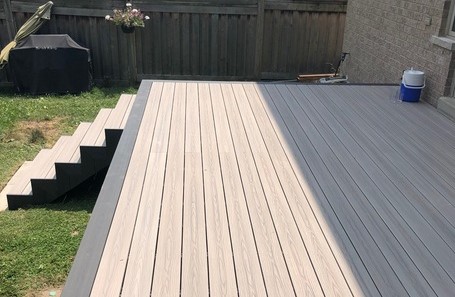 Jul 05, 2022
It was a pleasure choosing Delta Decks to work on our backyard project. They built an upper lever deck, and a lower deck, both with composite. Elgi ma
...