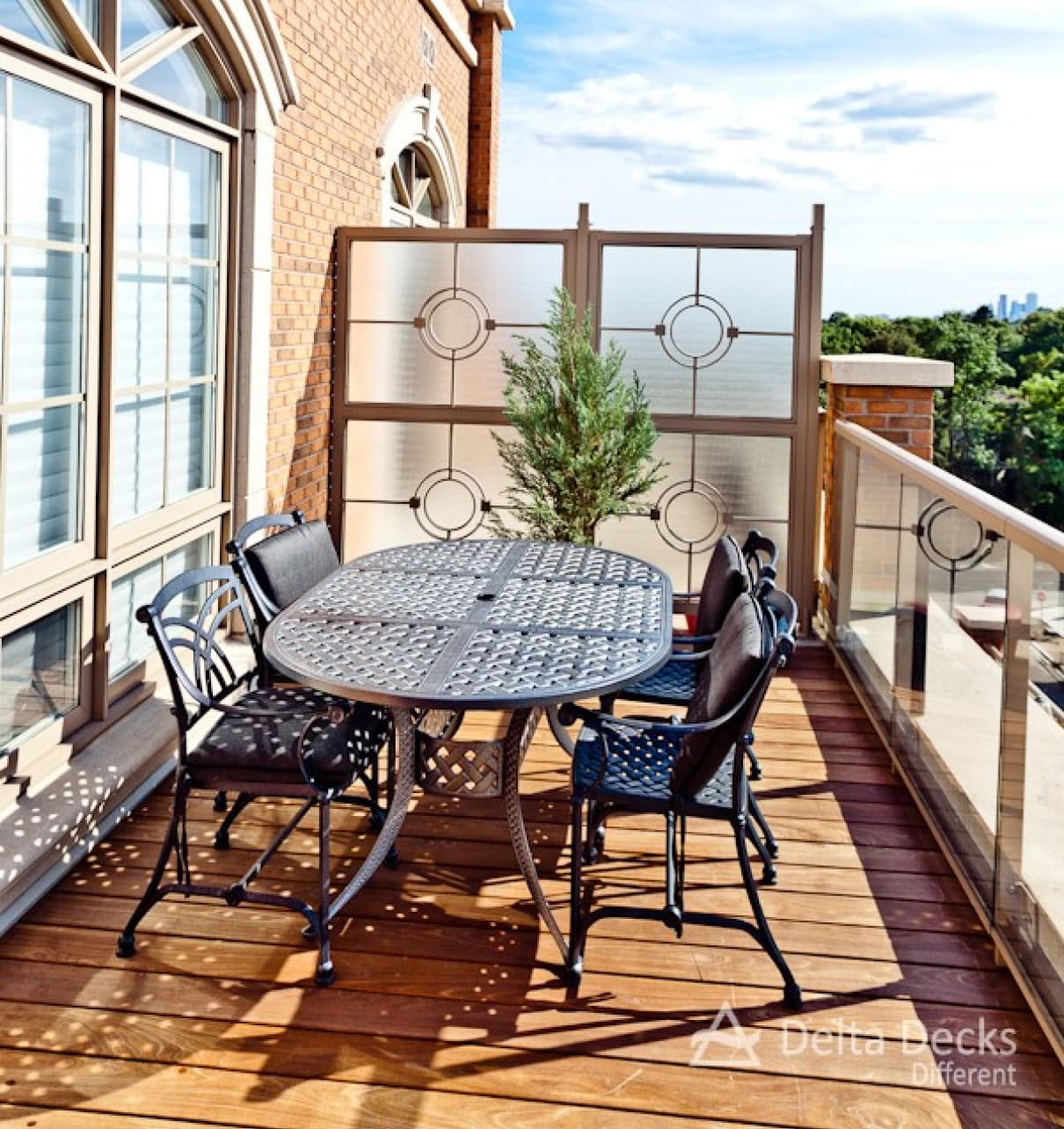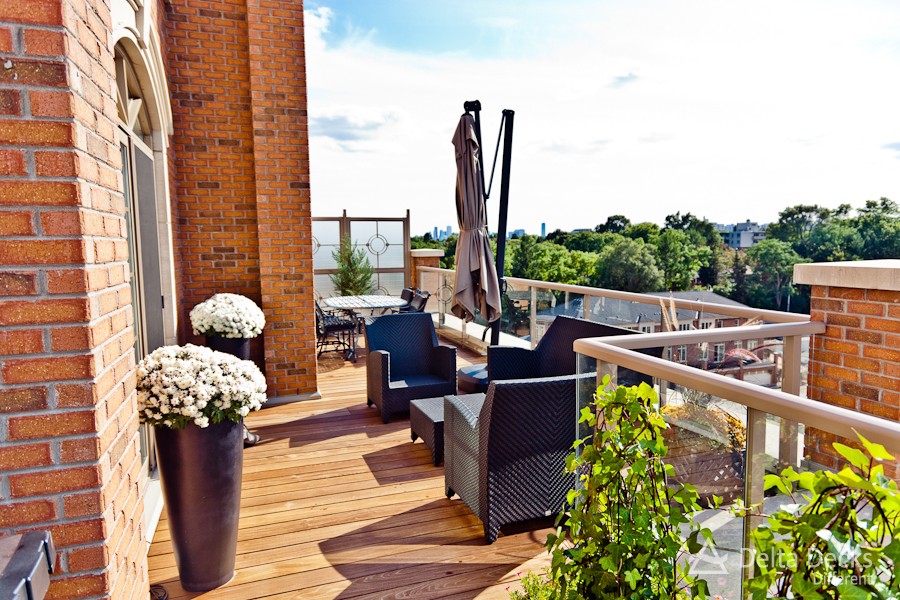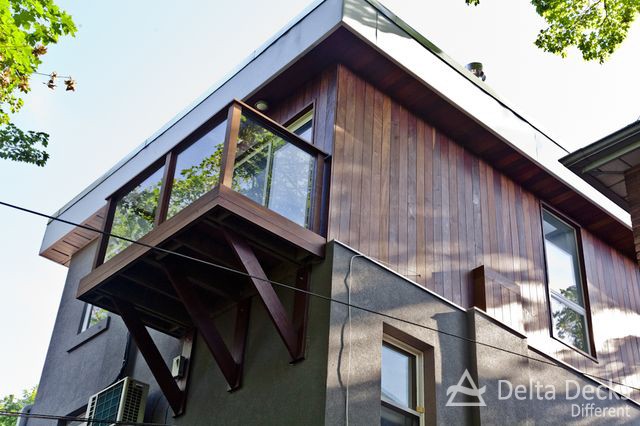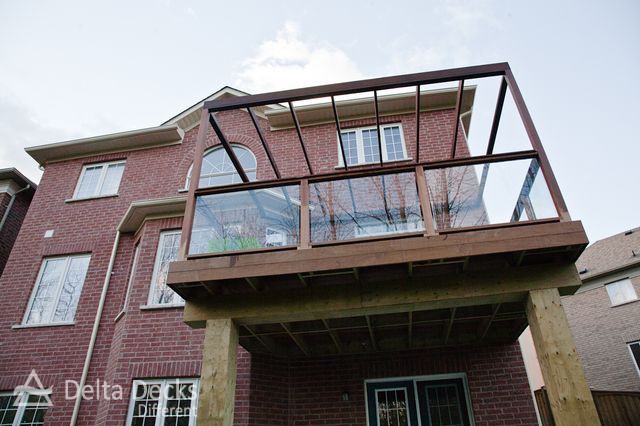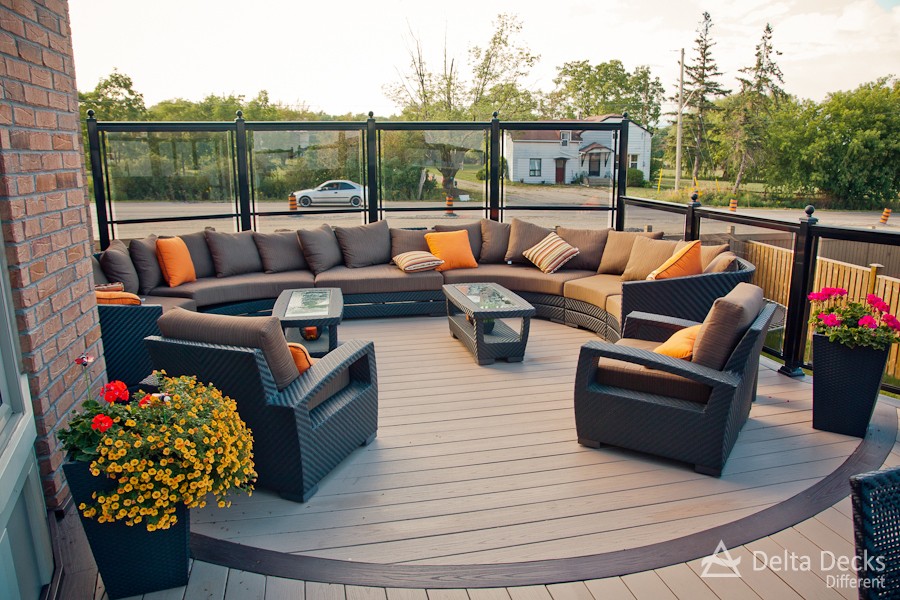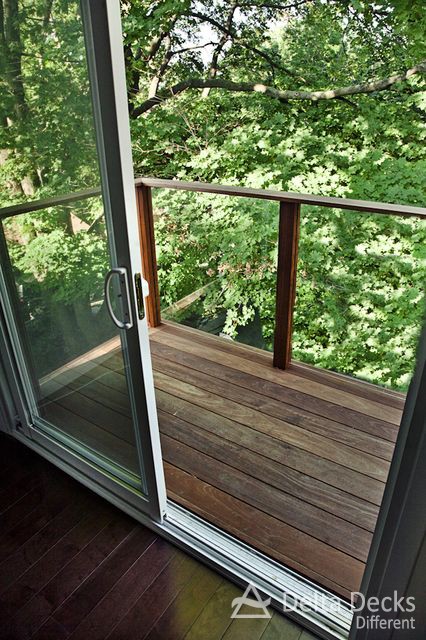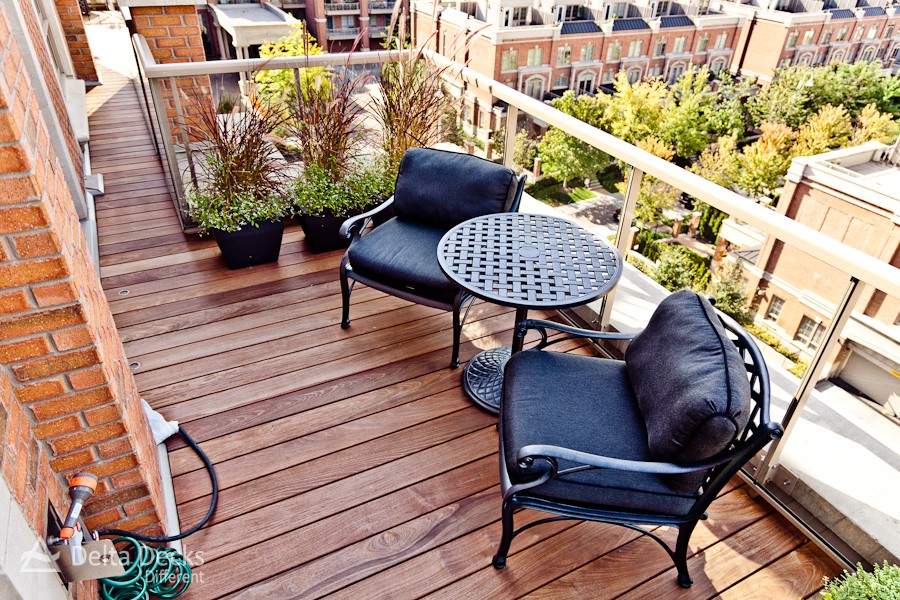 Balcony Decking contractor
Balcony deck is an interesting idea for expanding the usable area of almost any home. It will be a great place to relax with family or friends, where you can soak up the sun and spend time in the fresh air. Delta Decks has been installing balcony decking since 2005. We will help you develop a design project, bring it to life, and soon you will enjoy a cup of morning coffee on your own terrace.
Balcony Decking Builders
Your Expert Deck Contractors
Unmatched Experience in Toronto Deck Building Industry
Specializating in Low Maintenance Decking and Ipe Wood Decks
Installation of a balcony deck is possible for almost any type of real estate: private houses, urban buildings and condominiums. Most often, the construction of a deck on a balcony is ordered specifically for apartment buildings. Delta Decks offers the perfect solution to turn the concrete surfaces of condominium balconies or terraces into a cozy inviting space.
One of the popular options to build a balcony with a terrace in a private house is Cantilevered decks. The cantilevers allow you to enlarge the area of ​​the terrace, as well as create a more exquisite design. The specialists of our company will help to improve such a terrace with the help of modern design solutions. We will do our best to make the design of the project you like a reality. And you will enjoy the relaxation on the terrace, which you have long dreamed of.
Before proceeding with the construction of a balcony deck, it is necessary to determine the type of flooring. Professional decking companies can help with this. Not only the appearance of the deck will depend on the choice of flooring, but also the safety, durability and convenience of the design.
To date, there are 3 main types of flooring for decks on the balcony, each of which has its own characteristics, advantages and disadvantages.
Composite decking
Composite is one of the most popular materials for finishing balcony decks (balcony terrace). It is made up of plastic, wood particles and other components which, when combined, form an excellent decking material. The composite is strong enough, resistant to environmental influences and durable. The installation of such flooring does not present any difficulties for builders, since the material is light and not as dense as wood. Both wooden and metal railings go well with composite decking.
Wooden decking
Wood is the most common material used for decking surfaces on roof terraces and balconies. Our customers most often choose wood because of its natural structure and ability to retain heat. The tree does not overcool in winter and does not overheat in summer.
It is best to use high quality wood for balcony flooring Toronto to avoid splitting and cracking. South American exotic hardwoods have proven to be the best combination of looks and durability. They only need oiling once or twice a year. No need for painting or sanding. South American exotic hardwoods such as IPE and Cumaru are commonly used on roof terraces, condominium balconies and decks.
Plastic (PVS) decking
Plastic decking for the balcony terrace is made of PVC. It is a plastic board, in appearance it practically does not differ from a wooden flooring both in color and in texture. PVC is one of the most durable materials, it is resistant to high humidity, UV rays and practically does not require any maintenance.
Lighting decking for the balcony
Some of our customers choose surface lighting built into the floor of a roof terrace or balcony. Given these wishes, we prefer to install high-quality stainless steel LED lamps that can be walked on or even driven on. These fixtures are installed almost flush with the surface of the terrace. In addition, we install lighting on the side surfaces of the balcony terrace: on the steps, pillars and walls. All wiring is laid under the deck.
Requirements to build in Toronto
Before ordering the installation of a balcony deck from a construction company, you need to familiarize yourself with the requirements and standards that are put forward in Ontario for this type of construction:
Any residential deck or balcony in Ontario over 1.80m above the ground must have a 42″ high railing.
A building permit is needed for any deck adjacent to the house.
If the deck area exceeds 108 sq. feet, it requires a building permit.
Turning to the company Delta Decks in Toronto, you will completely protect yourself from violations of building codes and regulations. Our specialists thoroughly know the legislation of Ontario. We take full responsibility for the quality of the balcony deck installation.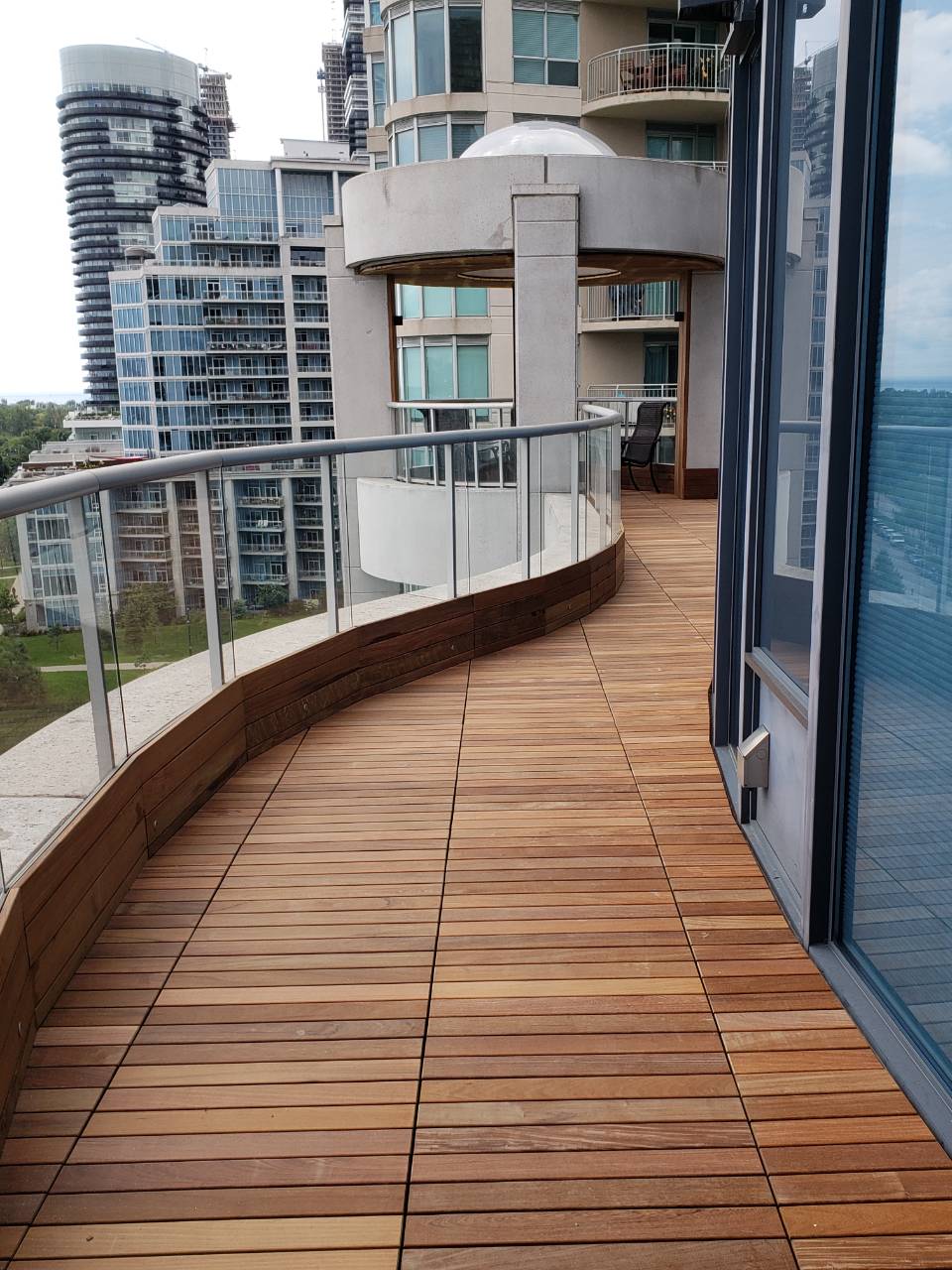 Cost of building a balcony deck (price for building a deck / terrace on a balcony) depends on the materials used, the area and lighting of the terrace, the complexity of the design, installation and other factors. The price for the installation of a wooden or composite surface includes all labor and materials, from the initial consultation to the final cleaning. It may vary depending on the size, availability, type and shape of the frame.
Estimated cost of work (prices are calculated for a cedar frame. Hardwood frame – + 10%, for a steel frame – + 15%):
IPE/Kumaru – $55-65 per sq. foot.
Composite (Fiberon, Azek, Timbertech, Trex) – $45-55 per sq. foot.
You can find out the exact price of installing a deck for a balcony by visiting our showrooms in Toronto or by contacting a company specialist by phone numbers listed on the site. To calculate the cost, it is enough to calculate the size of the deck. The specialist will provide high-quality advice, talk about the advantages of materials and calculate the exact cost of the work.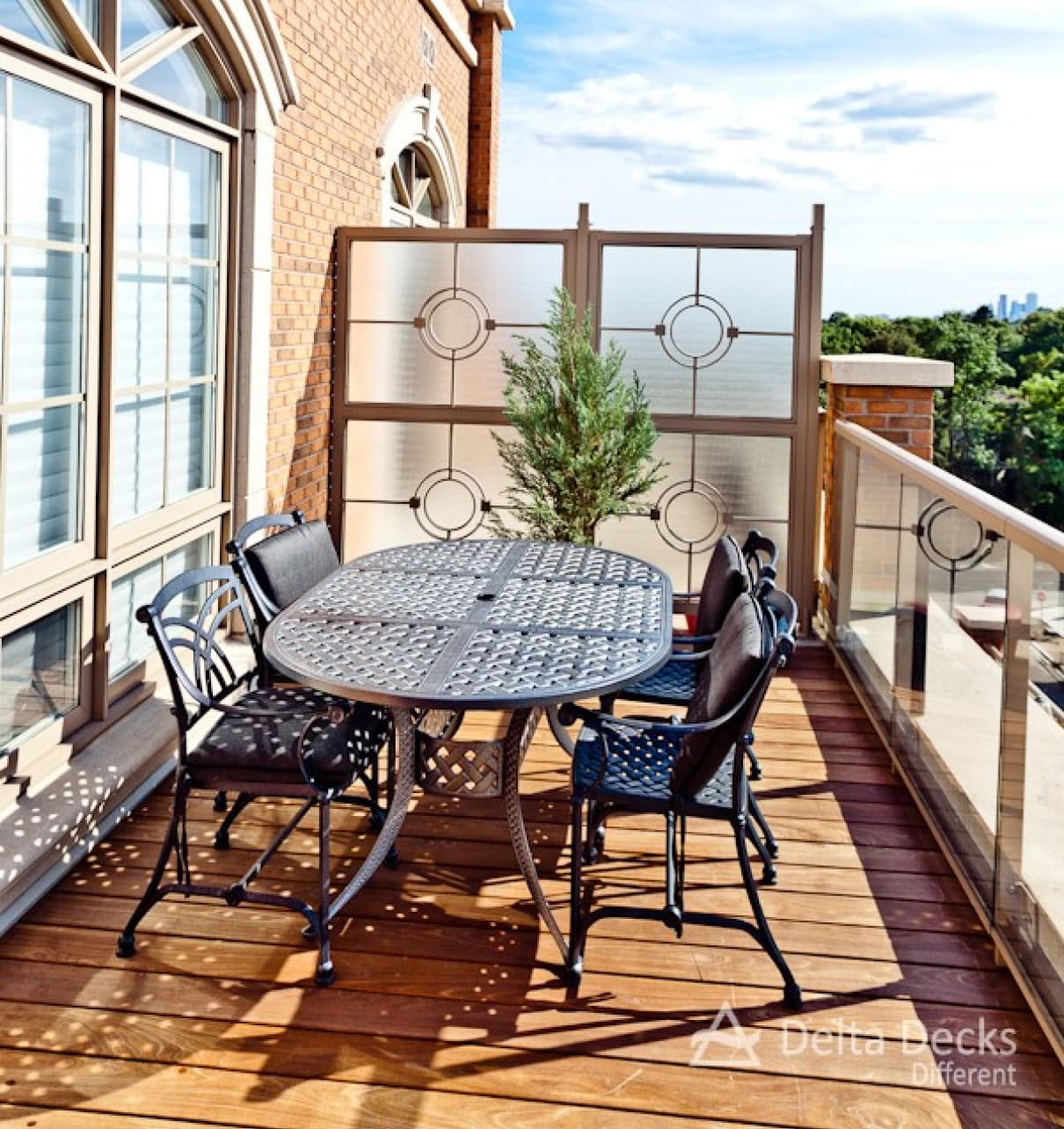 Delta Decks Balcony deck order
Not only how the balcony will harmonize with the house, but also the safety of the structure depends on the quality of the installation of the balcony deck. For this reason, it is better to entrust this work to the professionals of our company.
Why is it worth building a balcony deck with Delta Decks:
Official guarantee for the quality of installation and materials (for a period of 5 years).
Qualified craftsmen with extensive experience in the construction of balcony decks.
A lot of positive feedback about the company from satisfied customers and more than a hundred finished projects in the portfolio.
We carry out the whole range of construction works: installation, selection of materials, installation, design, control of requirements and building codes in Ontario.
Our company will satisfy all your needs in common with the pavilion builders.
Making an order for the construction of a deck for a balcony
01
Choose the design of the future project. You can get acquainted with the portfolio on our website, or choose any other design option. If you do not want to hire a third party designer, you can order drawings and calculation of the cost of Custom-Designed Decks (decks on an individual project) in our company.
02
Calculate the approximate size of the future design and decide on the most preferred materials.
This information will be more than enough for a Delta Decks employee to provide quality advice over the phone. In addition, you can call a specialist at home to discuss all the details of the project, get advice and find out the exact cost of building a balcony terrace.
If you are looking for a reliable "construction company near me", call the indicated numbers or leave a request through the feedback form on the site. An employee of the company will contact you shortly and answer all your questions. Call us today, and very soon our craftsmen will start working on your balcony deck project.
Read our Client Reviews
You probably heard a saying "a picture is worth a thousand words", we think that a satisfied client is worth a thousand pictures!
Delta Decks has a very high customer satisfaction rate and we are not afraid of giving an option to a potential client to contact any of our 20 very recent clients! Please read some testimonials below. Please note these testimonials were not gathered by Delta Decks, but by a third party.
Aug 17, 2022
Delta Decks did a beautiful job on our backyard deck and patio. Our old deck was in dire need of a rebuild and refresh. Elgi was great in getting the
...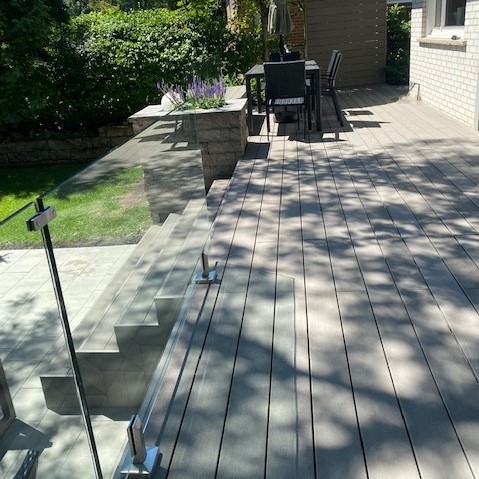 Jul 22, 2022
Delta Decks replaced my very worn old wood deck with a mineral based/pvc 'Deckorators' product, color 'Costa'. Finding a taupe color was a challenge b
...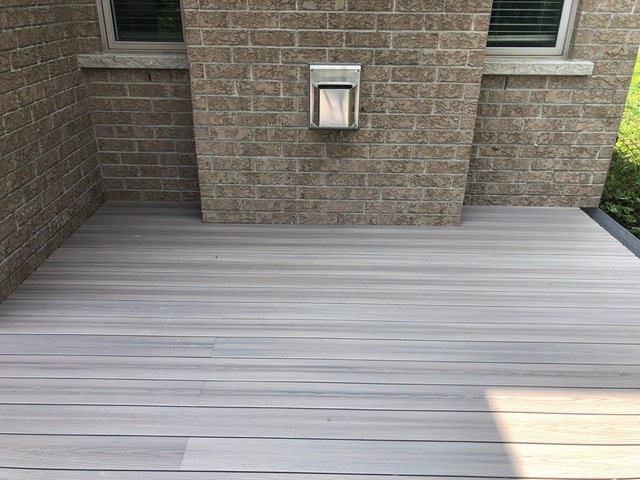 Dominic in Toronto
Toronto, ON
Jul 21, 2022
I am very satisfied with the improvements that Delta Decks made to my 12 year old deck. From my first contact with Elgi, the project manager ,to the f
...
Jul 11, 2022
This review has been a long time coming. We had Elgi and team come in on September 2021 and after some talks about designs and materials we ended up g
...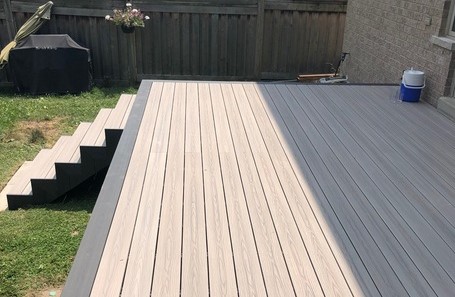 Jul 05, 2022
It was a pleasure choosing Delta Decks to work on our backyard project. They built an upper lever deck, and a lower deck, both with composite. Elgi ma
...