Helpful tips for building a dream deck in Ontario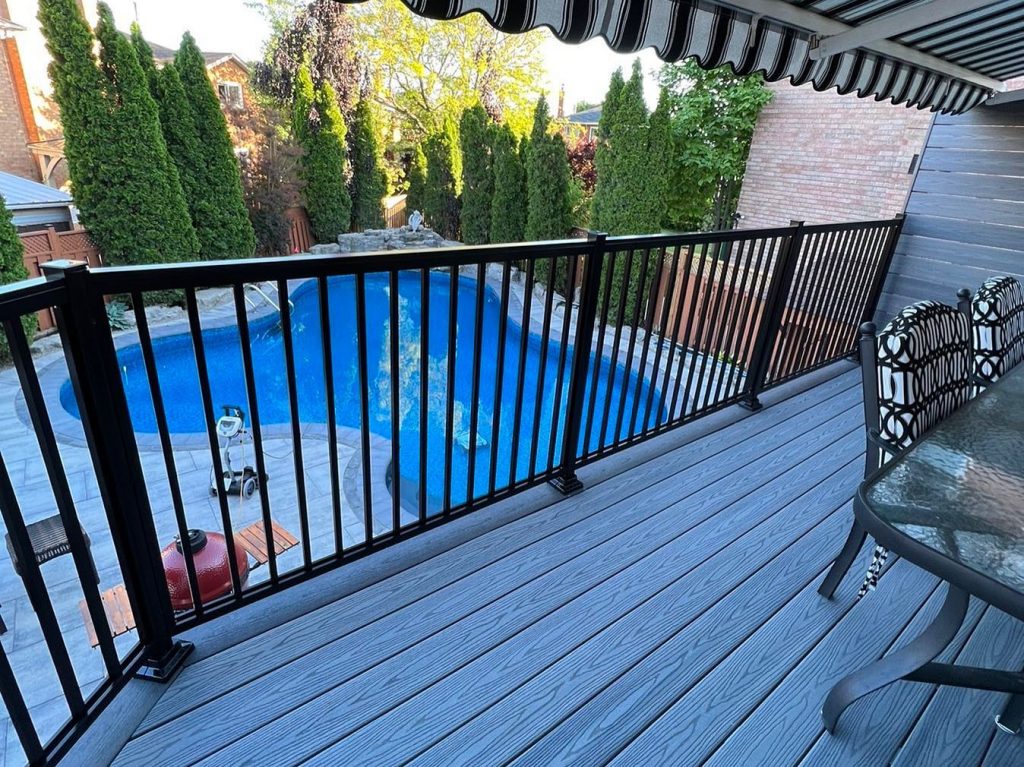 A private terrace is a cozy place to relax alone, with family and friends. It can be attached to the house or placed in the garden, add decorative elements and appliances for cooking outdoors, and beautifully arrange furniture on it. If you have already thought about such a construction on the site, our tips on building a deck will definitely come in handy. Delta Decks has more than 10 years of experience in this area, and we will share it in the article.
Here are some tips to make your deck the best in Ontario
Dream terrace – what will it be like? Spacious or compact, with or without railings, with additional structures? Flip through our portfolio, see inspirational examples, take a look at your neighbors' plots – think about what your ideal terrace should be.Do you already know exactly what it will look like? Then it's time to select materials. When they talk about a terrace, they mainly represent wood. However, there is much more to choose from. Our deck building company uses:
Natural soft wood, such as cedar. Now not a very popular option, as it requires complex care. However, railings and other additional elements can be made from it.
Composite. Slightly more expensive than cedar, but wins in terms of resistance to external factors. Composite deck looks beautiful, does not bask in the sun, it does not leave scratches and stains.
PVC. Decking contractors recommend this material because it is not susceptible to moisture – the boards do not absorb it, unlike natural wood. PVC also does not bask in the sun, it looks attractive in different styles, but fans of environmental friendliness will not like it very much – there are no wood fibers there at all.
Hardwood. These are various hardwoods, the most popular is ipe. Such boards do not crack, do not scratch, they are durable and serve for a long time. The only conditional drawback is that they fade in the sun, but this can be avoided by regularly lubricating the surface with oil.
Next tip: think about size, shape, design a deck. If noisy gatherings are planned, a compact space in the backyard is enough. If you want a spacious terrace, but there is not enough space, consider multilevel decks. Of course, they look better in a large courtyard, but even with a modest area, a two-story terrace will be very functional.
It is also important to choose the color of the structure, which will be in harmony with the overall landscape design. To do this, it is better to contact professionals who will prepare a design project for the terrace.
When building raised decks, they often forget about safety, in particular when trying to implement the idea with their own hands. To avoid injury, be sure to provide railings and lighting. Railings are made of steel, wood and glass. Steel ones go well with wooden decking and fit the style of minimalism, hi-tech. Wood with wood looks harmonious and cozy. Glass will allow you to enjoy the surrounding landscape. As for lighting, it can be built-in lamps, hanging street lamps, etc.
What materials will you use to build your deck?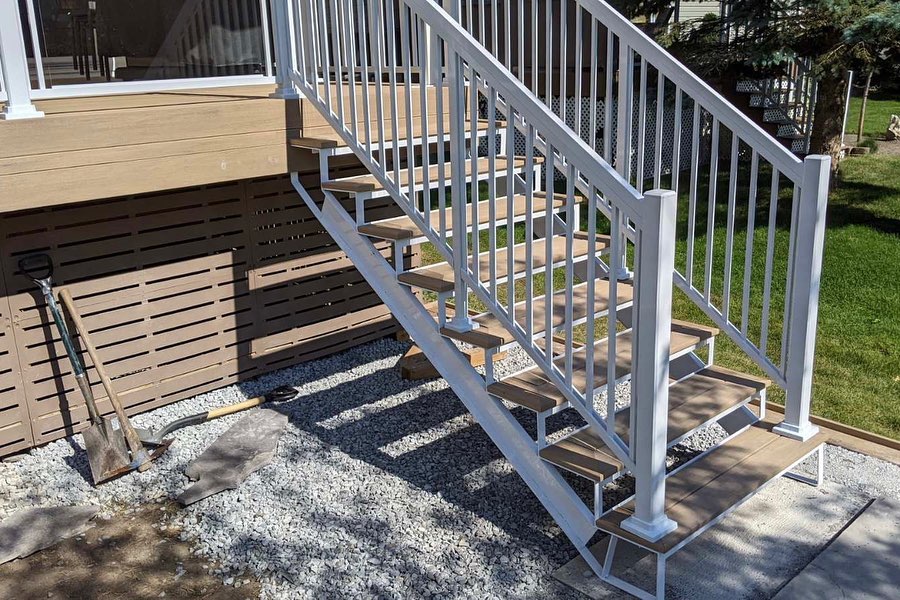 We have already talked about different types of materials above, now let's focus on manufacturers. We work with reliable composite, PVC and hardwood suppliers.
Azek deck builder. Offers polymer boards with a premium coating. Modern technologies make it possible to produce flooring in a variety of colors that imitate wood. The brand provides a 50-year warranty against fading and staining.
Trex deck builder. It is the leader in the production of composite terraces. Such terraces are resistant to precipitation and UV rays, do not require careful maintenance (just wash the flooring like a normal floor), and are made from 95% recycled materials. The manufacturer's warranty is 25 years, provided that the installation was carried out in accordance with all the rules.
Fiberon deck builder. The company produces decking boards from composite and PVC. They are durable, do not need special care, durable and environmentally friendly. The palette is represented by various shades of natural wood. Warranty – up to 50 years, subject to proper installation.
More detailed information about manufacturers and their collections can be found on separate pages of our deck building website.
How to build a dream deck?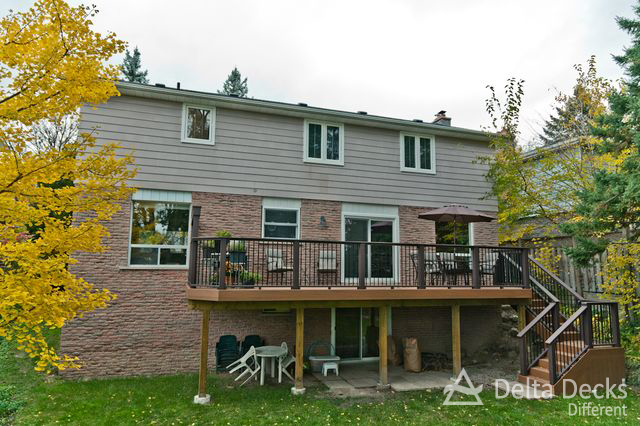 Have you already looked at several design your dream deck options or even picked one particular one? Then here is the list of steps to take:
Think through all the details. The type of deck, its size, location on the site, compliance with landscape design – all this must be analyzed at the first step.
Make a design project, drawing. They should display all the technical characteristics of the future building.
Obtain permission from the local municipality. It is almost always needed, you can do without it except when building a miniature freestanding deck.
Buy materials and fasteners.
Install a terrace.
Although the list is short, the reality is much more complicated. To save time and effort, it is better to start looking for a contractor in advance.
What should you not do when building a deck?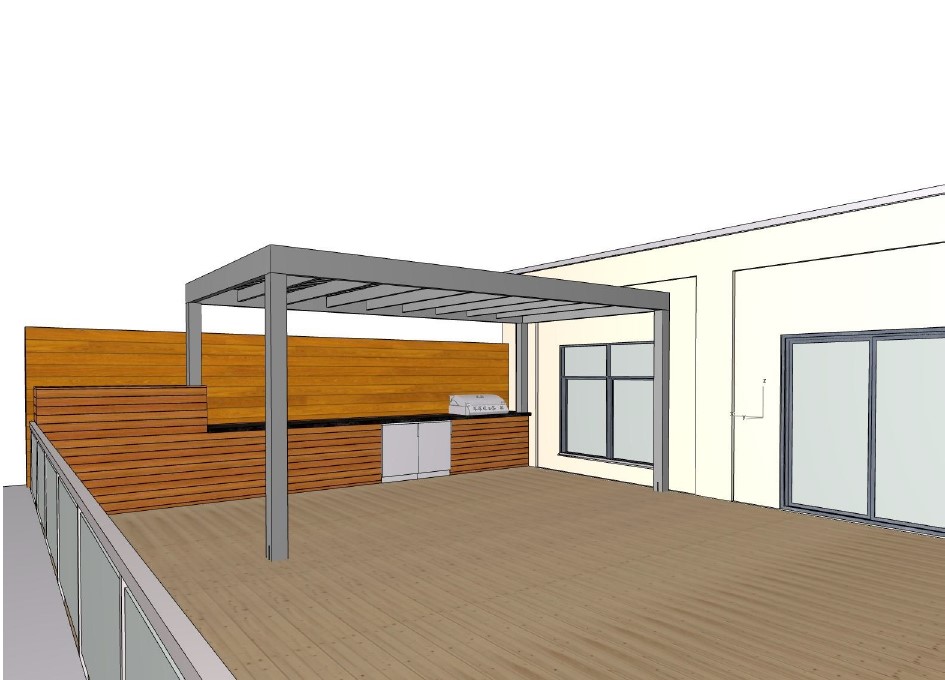 Decided to implement your deck project? We have compiled a list of typical mistakes that beginners often make when trying to do everything by hand.
Lack of knowledge of local laws. Each area has its own building codes and if you break them, you won't get a permit.
Incorrect laying of the foundation and installation of support beams.
Use of flooring that does not comply with environmental conditions. For example, soft wood is not the best choice for open raised or platform decks, as it will quickly deteriorate.
The use of poor quality fasteners. They are constantly exposed to the environment, so they must be durable and galvanized. Otherwise, it threatens to destroy the entire structure.
Lack of railings. Even if your deck rises quite a bit above the ground, we advise you to provide a railing, especially if there are small children and elderly people in the house. This will protect against accidental falls and injuries.
Procrastination with waterproof treatment. Immediately after installation, a protective coating should be applied to the wooden flooring to prevent destruction by precipitation and ultraviolet rays.
Placing too many items. Benches, tables, sofas, several types of appliances – do you really need all this? The more furniture on the terrace, the more cluttered it looks.
Is it cheaper to build your own deck?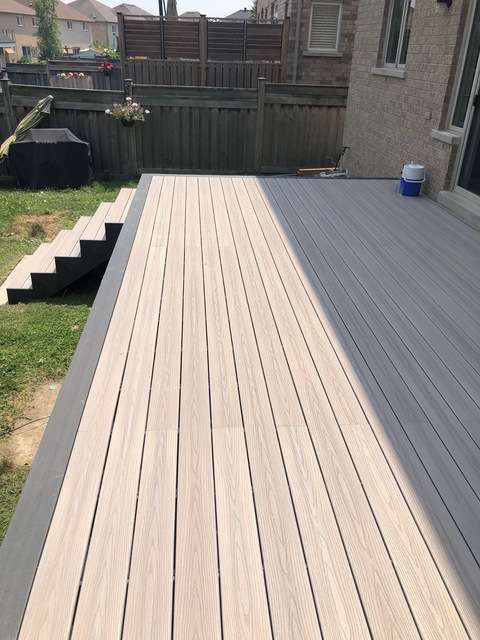 Building their dream deck with your own hands is a tempting idea. At first glance, it seems that it is cheaper, because you do not need to pay the craftsmen for the work. But the savings here are doubtful, and if we also take into account the time, then there is none at all. Firstly, newcomers to the construction industry often make mistakes – in calculations, choice of material, etc. All this leads to a denial of a building permit, and rework again takes time and money. Secondly, a professional designer with a license must develop a drawing. Therefore, it is better to find a reliable contractor. So you do not have to draw up documents and get permission yourself, spend a lot of time on it. In addition, you will be sure that the finished terrace is one hundred percent safe and functional.
What is the average time to build a deck?
Construction can take from a week to several months – this is influenced by many factors. After all, even the planning stage can stretch for 2-3 weeks. Once you know exactly what you want, you search for "deck installer near me". You communicate with managers and craftsmen, draw up a design project, choose material and additional finishes – this is also time. Obtaining permission from local authorities sometimes stretches for months, but do not rush to get upset. If all documents are drawn up by professionals from the contractor's team, everything will go much faster, because there will definitely be no errors in them.
After all the preparatory work, it remains to assemble the terrace. How long this will take depends on the size of the structure and the weather – sometimes rain spoils plans for early construction. Therefore, be mentally prepared that you will have to wait, although this is not for long when working with professionals.
Do you have what it takes to build your own deck?
To build a terrace you need: a clear idea of what it should be, free space and contacts of reliable contractors. A team of experienced engineers, designers and craftsmen will deliver materials, buy fasteners, draw up documents, coordinate construction with local authorities and build a beautiful terrace.
Already looking for composite deck builder near me? Contact us today to apply and discuss the project.