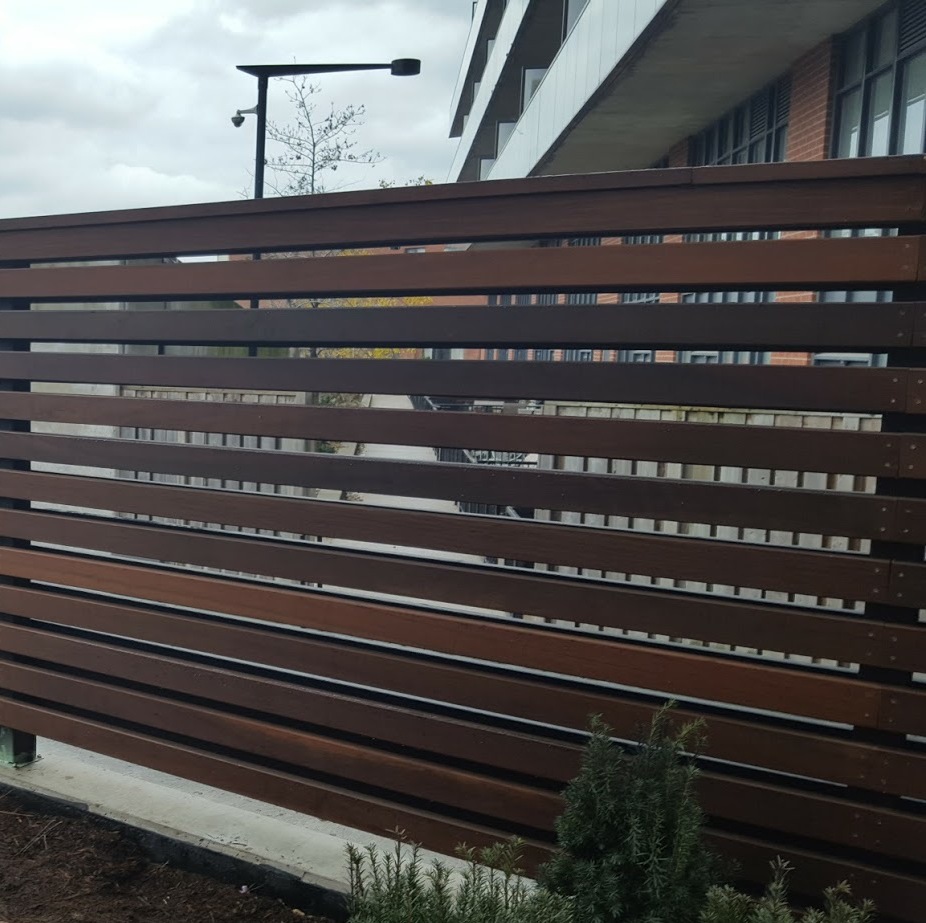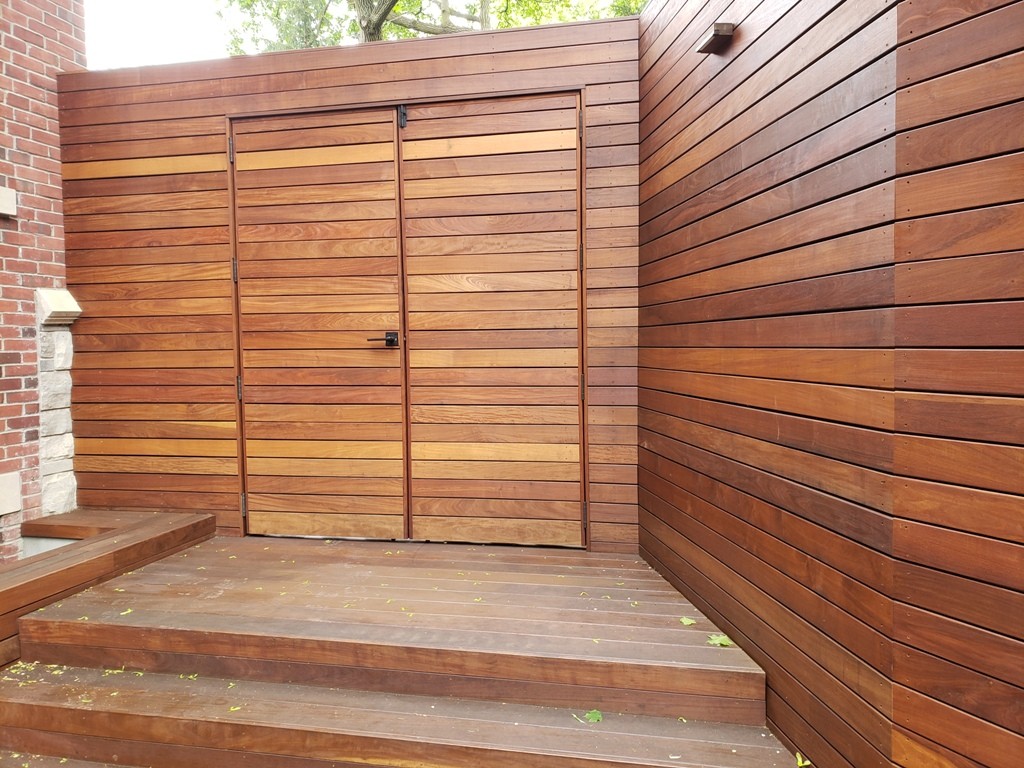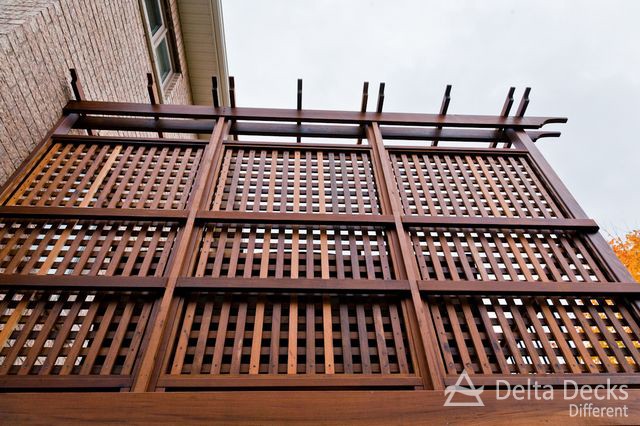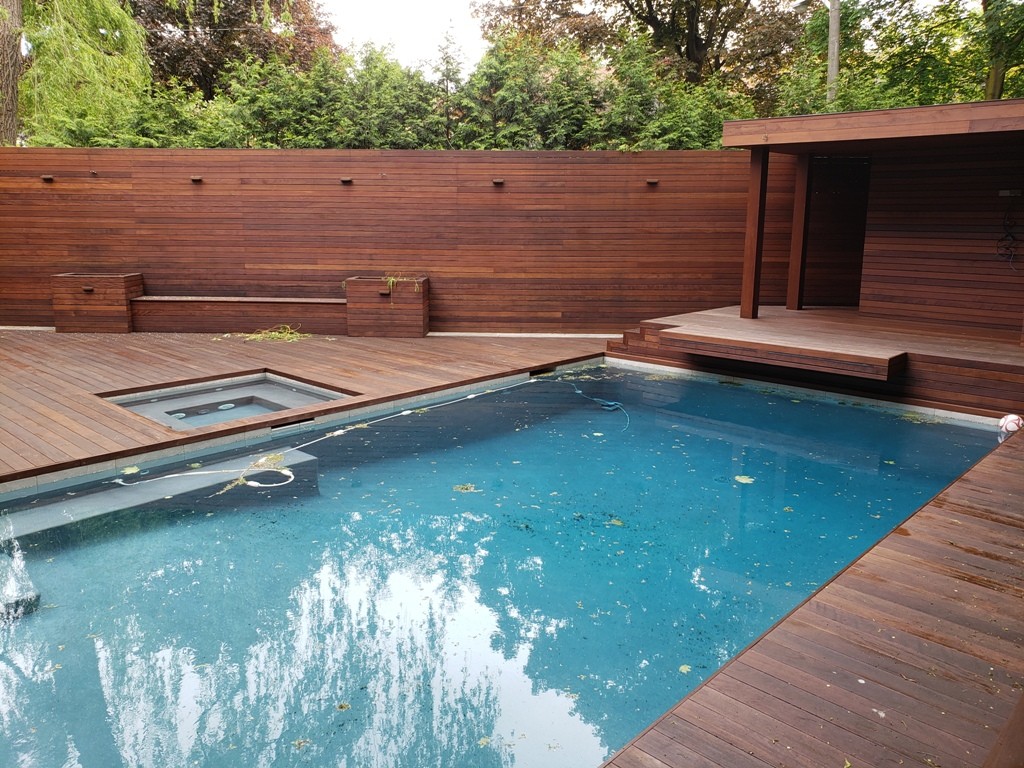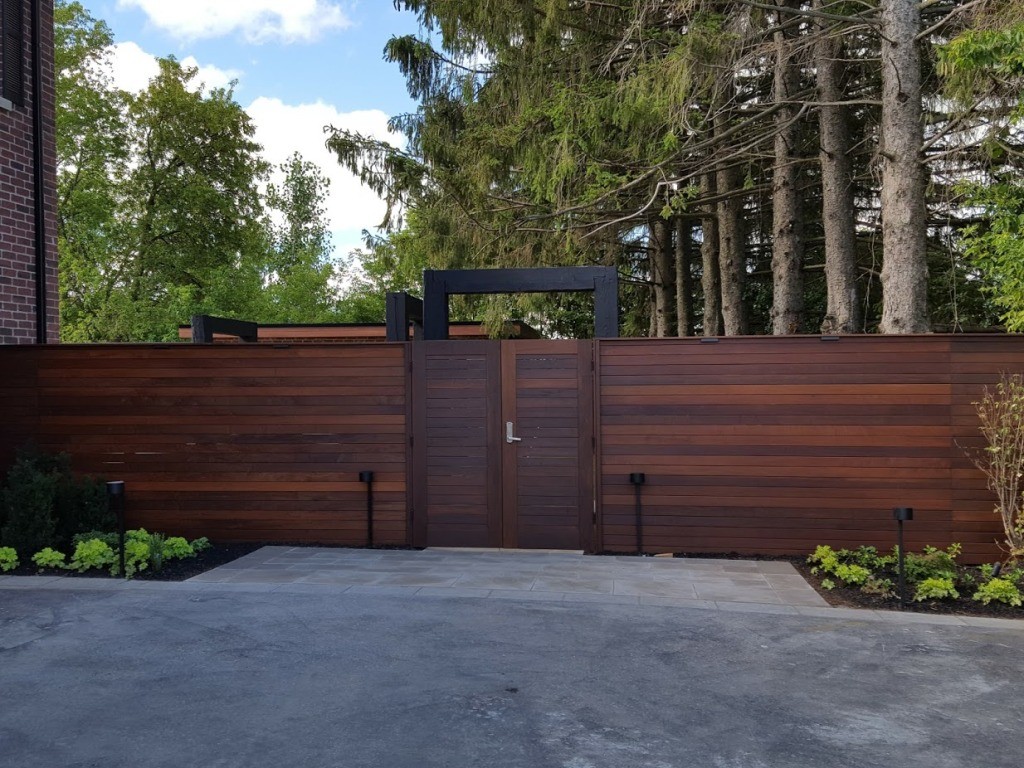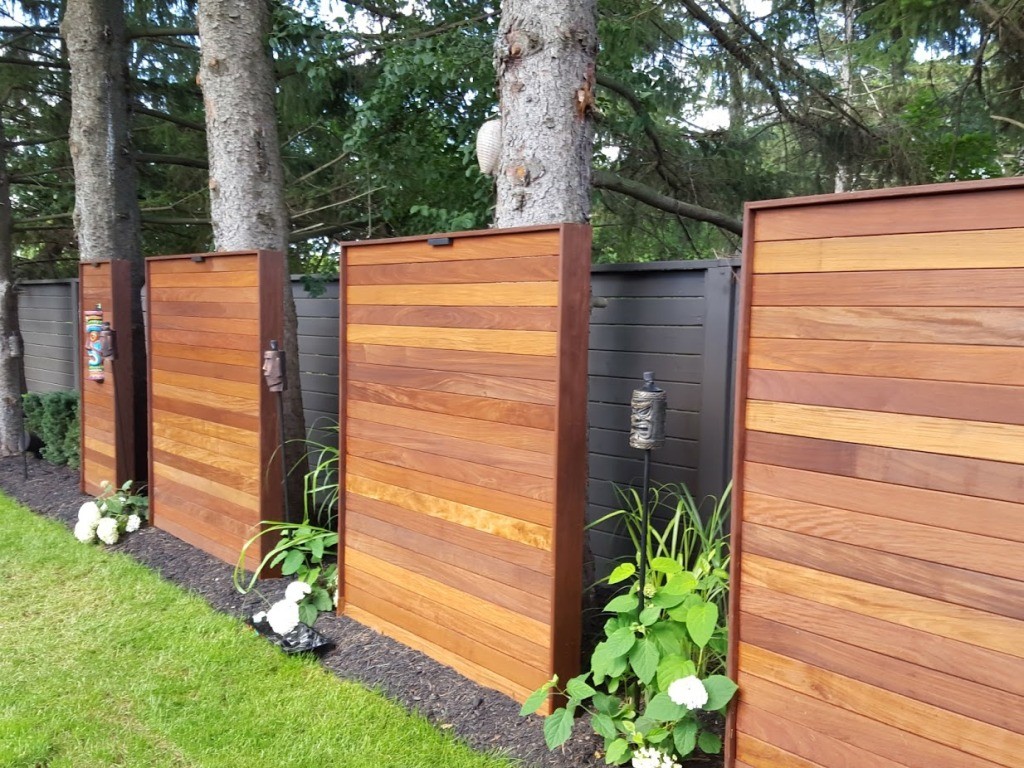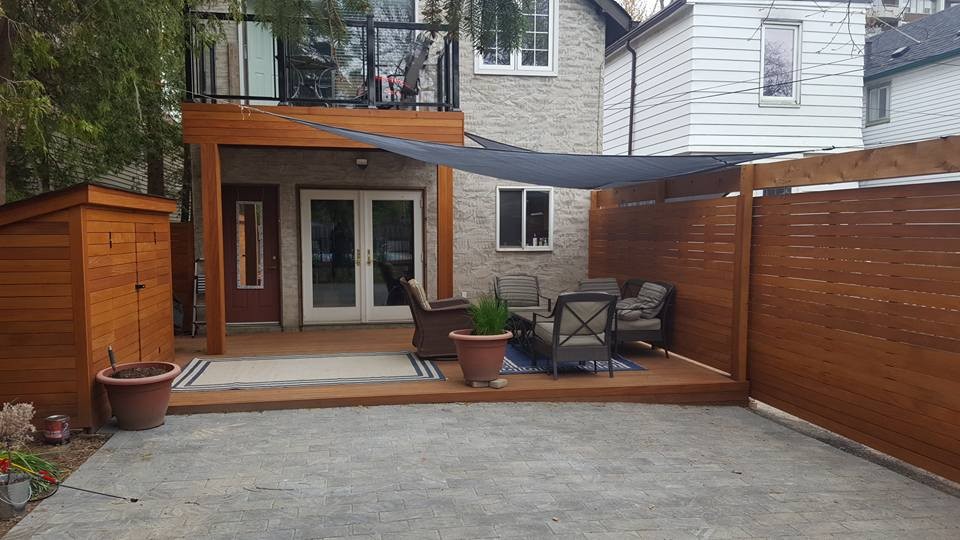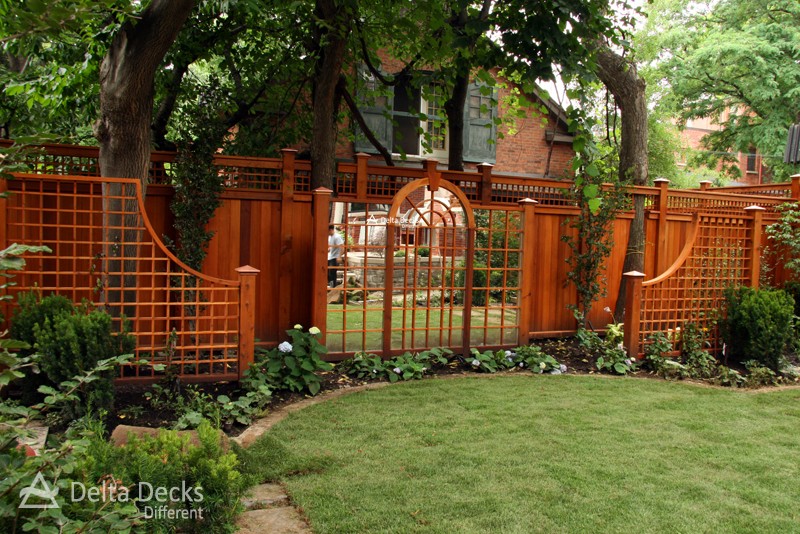 Fence Contractors
A fence is an element that no site can do without. It not only helps to protect the territory, but also to make the site more private. Fencing can also serve as a complementary landscape design element.
The type and material of the fence is chosen depending on what tasks the structure will perform. If you need to fence off the territory and mark its boundaries, order a classic design fence installation in Toronto. If you want to protect the yard from prying eyes, just a small screen is enough. Those who want to get an additional decoration of the site, choose a modern design with additional elements or a combination of different materials.
Your Expert Deck Contractors
Unmatched Experience in Toronto Deck Building Industry
Specializating in Low Maintenance Decking and Ipe Wood Decks
DELTA DECKS'S PREMIER FENCE BUILDING COMPANY
If you are still undecided on your fence design, please contact Delta Decks. We have specialists who will help develop an architectural solution, taking into account the wishes and budget, and then bring it to life. Call Us Today to order a project.
The DeltaDeks company is engaged in the construction of custom-designed fences from elite types of wood. We only use Ipe and Cedar wood. And we create a design for each individual project.
Sorry, but we do not build basic wood fences, and do not repair fences.
TYPES OF FENCES
Delta Decks offers 3 types of fences that are installed on the plots:
Classic. The design is distinguished by the use of vertical boards and gratings.
Modern – with horizontal lines.
Privacy Screen. Wooden frame screens, sheathed with additional materials.
The first type is suitable for classic landscape design with straight lines and strict forms. In such areas, small ponds are often made, round arbors, wooden pergolas, sculptures and columns are installed. The classic version is combined with the English style, which is distinguished by the absence of strict forms, a neat lawn and vertical gardening. When ordering Fences & Gates installation Services, you should consider the style in which the house and landscape are made.
Products with horizontal boards can often be seen in high-tech style, which uses unusual plants and accessories. As a decor on such fences, inserts made of plastic, glass, metal, concrete, as well as shelves and additional lighting are used. Similar elements for fencing are also suitable for modern style with streamlined shapes. Chocolate, brown and beige tones often become the main ones in such designs.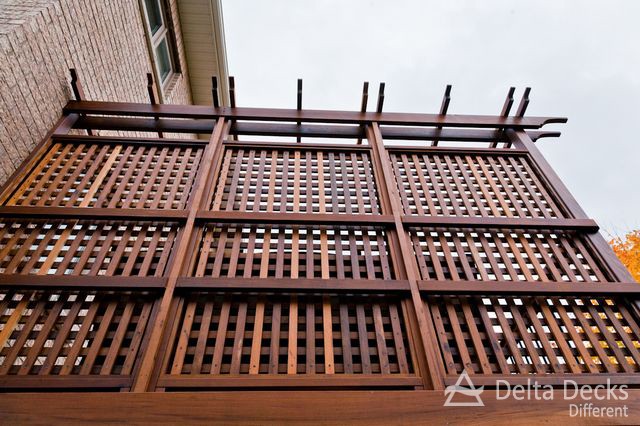 MATERIALS
Various materials are used for structures. Often there are products made of wood, metal and stone. Delta Decks in its work chooses the following options:
They are distinguished by environmental friendliness and high variability of execution. You can choose a color from a wide range of shades, different sizes and arrangement of boards, additional elements and the possibility of adding lighting.
If you need a structure that separates the site from the neighboring one, Privacy Screen is suitable. They are made of a wooden frame sheathed with wood or composite. If desired, they are supplemented with glass inserts. This simplicity of design allows quick repair.
When choosing a design, it is also important to consider the requirements that the legislation puts forward. In Toronto, the fence around the property must not be higher than 2 meters. If it is built within 2.4 meters of a driveway, it should not restrict visibility, so in such cases it is important that there are large gaps between the boards.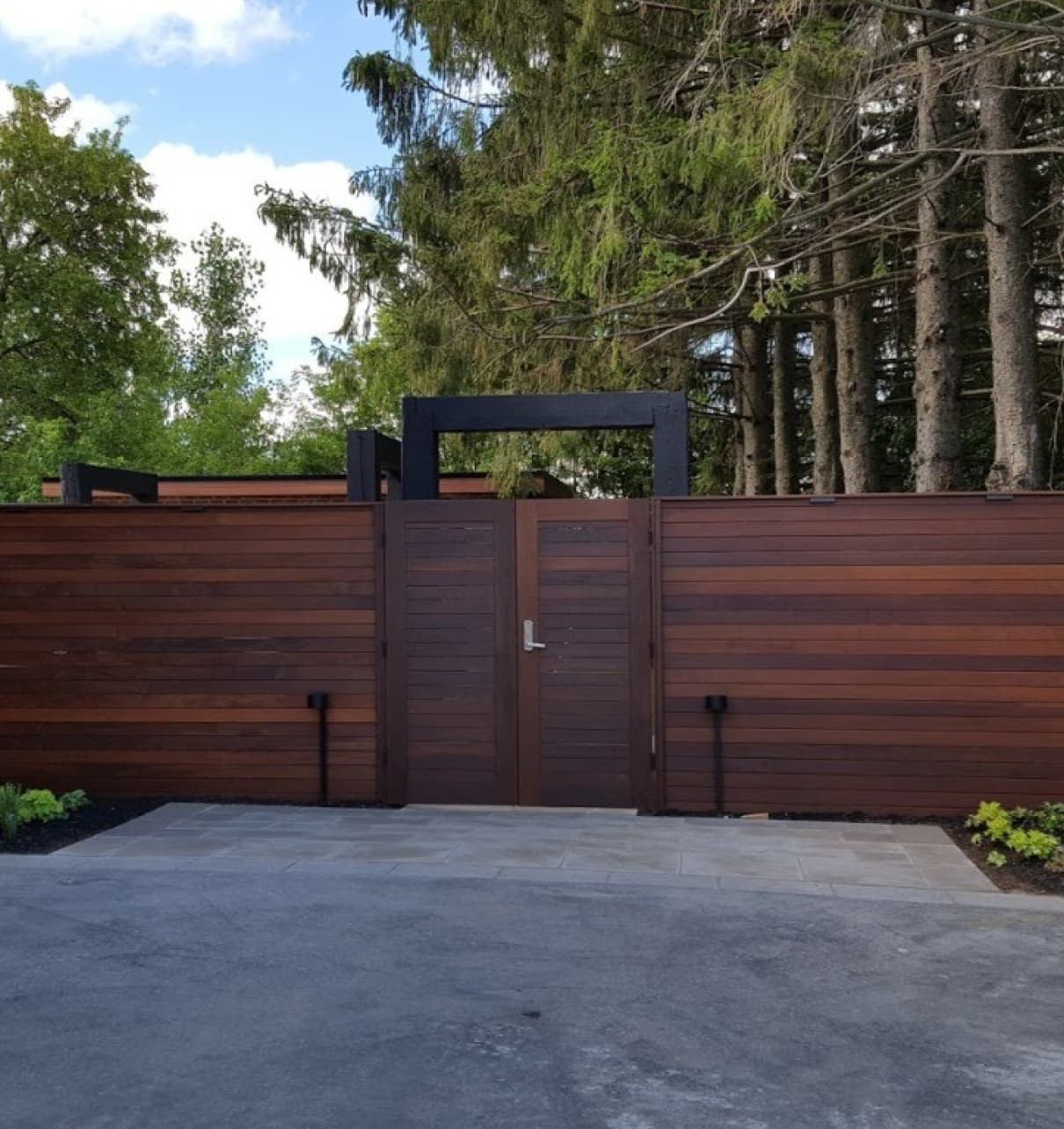 FENCE BUILDER TORONTO
Delta Decks – fence builders Toronto, who will help you choose the material and complete the work within the agreed time frame. When ordering the services of a company, you can not worry about compliance with the requirements of the law – all provisions will be taken into account.
CONSTRUCTION
First you need to decide on the design, materials for fencing, as well as the budget. The cost and timing of the work will depend on the option you choose.
If the wood fences around the area are built separately, then the privacy screens are often placed on wooden decks. Fencing companies offer the design of such structures, complemented by various elements, including gazebos and furniture. To install a screen on the terrace, Delta Decks carry out the following work:
01
Creation of a frame from support beams. Use 4×4 or 6×6 posts with a 4×6 cover. 2×2 planks are nailed to the inside, which will hold the screen boards.
02
Nailing 1×4 slats to 2×2 boards.
03
Fastening of horizontal bars to vertical ones with screws or concealed fasteners. The distance between the slats is adjusted depending on the wishes for illumination and privacy.
04
Painting with the selected shade.
WHY DO MANY HOUSE OWNERS IN TORONTO NEED THE FENCE CONTRACTOR SERVICES?
It will be difficult to choose a suitable high-quality material and install a fence on your own. Therefore, we recommend contacting professionals. Deck contractors from Delta Decks will help you select the right materials and install a secure fence for your property.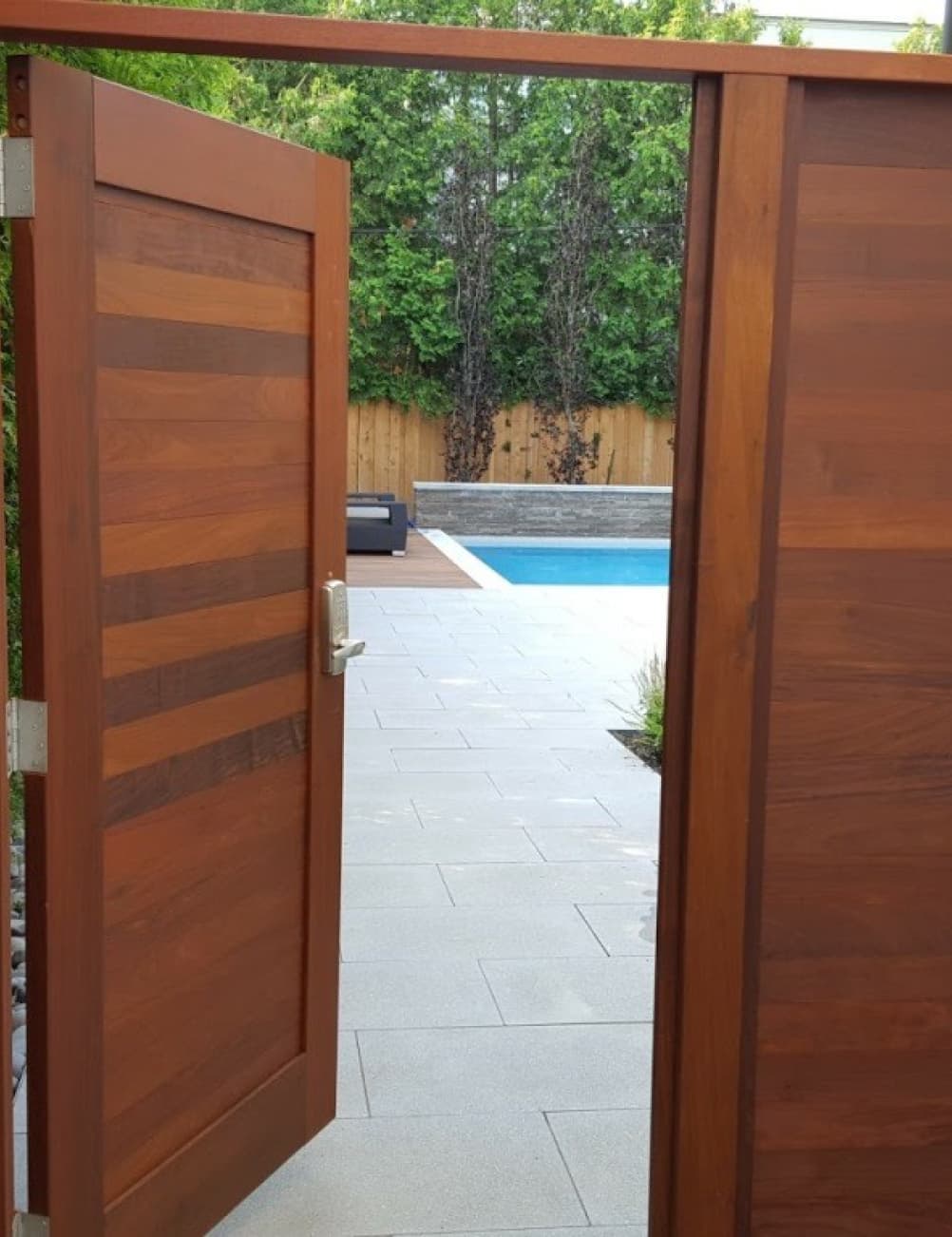 HOW TO CHOOSE A FENCE
Before hiring a fence contractor, it's worth doing a little research and deciding on a fence. To do this, answer the following questions:
The location of the fence. Need installation around the entire territory or between your own and a neighboring site.
What will be the protection from sunlight? Do I need to shade the yard as much as possible or do I want the plants to receive enough light. Consider which crops are placed and where so that they do not suffer without sunlight.
What level of privacy do you want? You can install a screen, between the boards of which there will be practically no holes. Another option is wide gaps, while visibility from the street will be greater.
What will be the height of the fence? Consider legal requirements.
Which design is suitable? When choosing an appearance, start from the design of the landscape and home. Study the photos on our website to find suitable ideas.
Which material is better to choose?
Why We Are the Top Fence Contractor in Toronto
Delta Decks has extensive experience in fence design and offers only high quality fences.
Wood undergoes the necessary preparation before installation. Before starting work, all wishes are discussed with the owner of the site, legal requirements are taken into account, and optimal solutions for the manufacture and installation of fencing are offered.
How much does it cost to build a fence?
The cost depends on the size, material and additional elements. To find out how much the fence will cost, contact the company that provides Installation Services. The turnaround time depends on the size of the fence.
Benefits of hiring a construction company
Best Fence Installation is possible only by experienced professionals. The benefits of hiring a contractor include:
Step by step approach. Before construction, preparatory work is carried out: the creation of a project, the assessment and coordination of the budget, the development of drawings. Only after these steps, construction begins.
Save time and effort. All work is performed by the contractor. The owner of the site does not need to think about where to find wood, how to design and install, what legal requirements are important to consider. Representatives of the company will take care of everything.
Quality assurance. Delta Decks provides a 3-year warranty on both materials used in construction and labor.
Fence Contractor Toronto Delta Decks is a fence installation company that has been performing projects of varying complexity since 2005. Call the contractor now and GET A QUOTE.
Read our Client Reviews
You probably heard a saying "a picture is worth a thousand words", we think that a satisfied client is worth a thousand pictures!
Delta Decks has a very high customer satisfaction rate and we are not afraid of giving an option to a potential client to contact any of our 20 very recent clients! Please read some testimonials below. Please note these testimonials were not gathered by Delta Decks, but by a third party.
Aug 17, 2022
Delta Decks did a beautiful job on our backyard deck and patio. Our old deck was in dire need of a rebuild and refresh. Elgi was great in getting the
...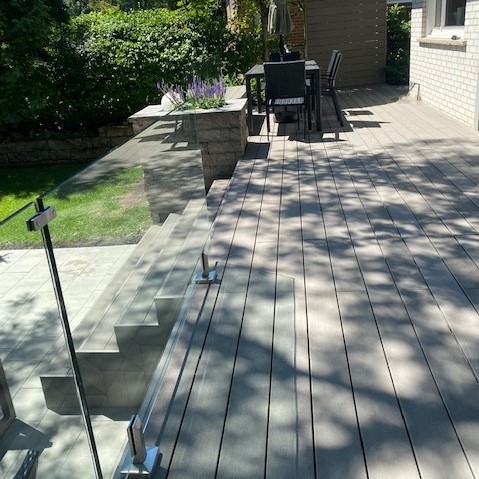 Jul 22, 2022
Delta Decks replaced my very worn old wood deck with a mineral based/pvc 'Deckorators' product, color 'Costa'. Finding a taupe color was a challenge b
...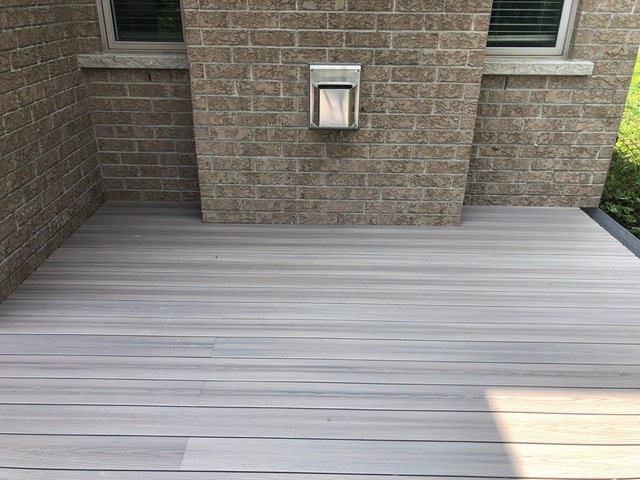 Dominic in Toronto
Toronto, ON
Jul 21, 2022
I am very satisfied with the improvements that Delta Decks made to my 12 year old deck. From my first contact with Elgi, the project manager ,to the f
...
Jul 11, 2022
This review has been a long time coming. We had Elgi and team come in on September 2021 and after some talks about designs and materials we ended up g
...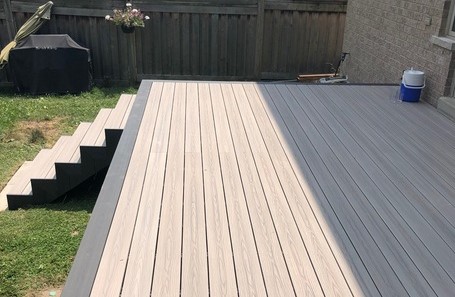 Jul 05, 2022
It was a pleasure choosing Delta Decks to work on our backyard project. They built an upper lever deck, and a lower deck, both with composite. Elgi ma
...