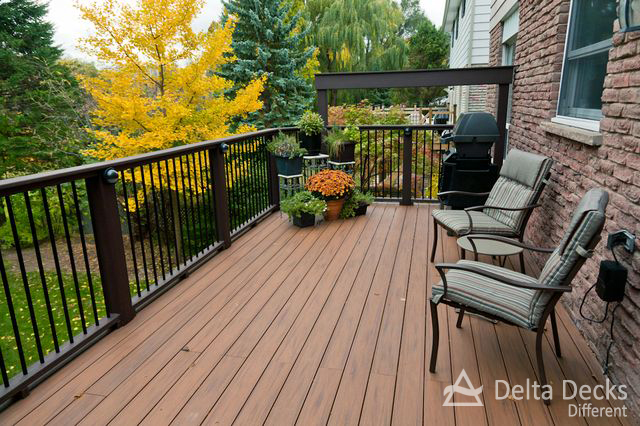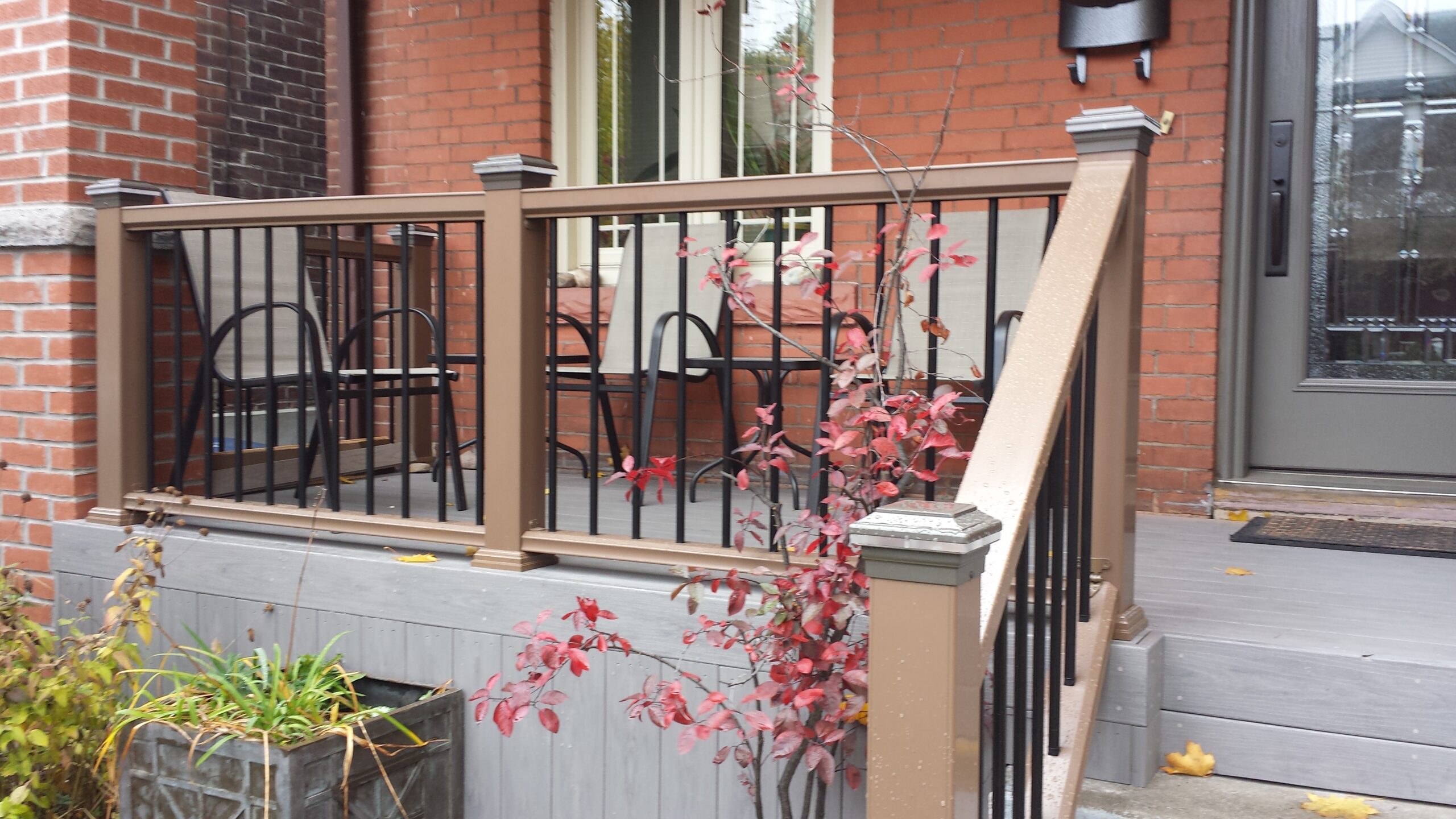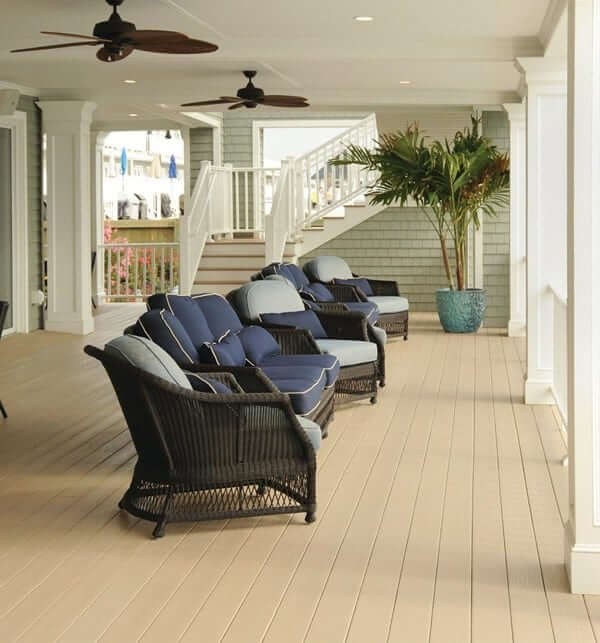 TIMBERTECH DECKING INSTALLATION
When it comes to designing your outdoor living space, the most important things to consider are functionality, style and safety. TimberTech ticks all the boxes, combining the natural look of real wood, the latest design ideas and technology. To create your dream project, we recommend that you work with a TimberTech contractor who will be responsible for the heavy lifting and safety – leaving you to focus on designing and enjoying your brand-new outdoor oasis!
Your Expert Deck Contractors
Unmatched Experience in Toronto Deck Building Industry
Specializating in Low Maintenance Decking and Ipe Wood Decks
WHY INSTALL TIMBERTECH DECKING?
Natural-looking colour: TimberTech's pioneering technology delivers multi-tonal shading and wood-grain patterns without the pitfalls of real lumber.
Durable: the industry-leading boards are covered with a 100% polymer protective cap to safeguard your deck from the elements, keeping it looking great for decades!
Damage-resistant: decks are made to be enjoyed to the full, making wear and tear inevitable. Some collections of TimberTech are engineered with Alloy Armour Technology which is even more resistant to stains and scratches.
Eco-friendly: with sustainability in mind, TimberTech's composite decks are fabricated from up to 100% recycled materials, and TimberTech's PVC boards are made from up to 54% recycled plastic. By offering these non-wood alternatives, TimberTech have saved 1 million trees over the past 6 years!
Design pioneers: as the first company in the industry to offer multi-width boards, TimberTech decking installation is ideal for those with an artistic streak – combine different widths, colours, inlays and patterns to create a truly unique outdoor space!
If you have a complex concept in mind then we recommend that you hire a reputable TimberTech builder, who can work with you to transform your ideas into reality.
INSTALLING TIMBERTECH DECKING: WHAT COLLECTIONS ARE AVAILABLE?
TIMBERTECH AZEK CAPPED POLYMER DECKING
TimberTech's Azek collection boasts the most advanced synthetic technology and is the industry leader in PVC decking. Azek offers several advantages over its competitors:
The Alloy Armour Technology in Azek's 100% polymer cap provides unbeatable resistance against moisture, UV fading, staining and scratching.
For comfort and safety, Azek boards stay up to 30 degrees cooler than their competitors' and are 40% more slip-resistant.
TimberTech's Azek is the first collection with multi-width decking in narrow, standard and wide sizes, allowing you to create a fully custom design.
TimberTech Azek boards are covered by an industry-leading Lifetime Product Warranty and 50-Year Limited Fade & Stain Warranty.
Azek decks are manufactured with intricate colour blending, wood grain pattern and a wire-brushed finish for that natural look. Browse the designer Vintage Collection, mid-range Arbor Collection, and affordable Harvest Collection to see the options.
TIMBERTECH PRO COMPOSITE DECKING
Pro is TimberTechs' premium composite decking collection. It features:
A polymer cap protecting all sides of the board and even inside the grooves against damage and rot: lab testing has demonstrated that TimberTech Pro better withstands moisture than its leading competitors.
A wide colour palette across three collections – Legacy, Reserve and Terrain – where earthy hues blend lowlights and highlights, a hand-scraped texture and wood grain patterns for a refined aesthetic.
Installing a TimberTech Pro deck isn't just an aesthetic decision, but an environmentally-friendly one, too! Pro board cores are fabricated from up to 100% recycled materials. Exceeding the industry standard of 25 years, your TimberTech Pro deck is covered by a 30-Year Product and Fade & Stain Warranty provided it has been correctly built (finding an installation contractor can ensure that your warranties remain valid).
TIMBERTECH EDGE COMPOSITE DECKING

TimberTech's mid-range composite decking collection is Edge: a 3-sided polymer-capped composite decking with eco-friendly boards made from up to 80% recycled material. TimberTech Edge is great for those on a budget. Its upfront costs are slightly more expensive than a wood deck, but maintenance costs are next to nothing – a wash with soap and water will suffice. The boards are also lighter thanks to scalloping on their bottom, however we would still recommend hiring professional TimberTech contractors to install your deck. Designed to be safe and beautiful for decades, Edge decking is covered by a 25-Year Limited Product Warranty and Fade and Stain Warranty.

WHERE CAN I FIND TIMBERTECH DECK INSTALLERS NEAR ME?

Building a deck – especially an intricate custom design – is no simple task which involves safety as well as aesthetic considerations. For this reason, TimberTech installation is best done by experienced builders who can advise you at every stage, from choosing patterns and colours to building the final project. If you're in Ontario and have searched for 'TimberTech contractors near me', then no doubt you'll have come across Delta Decks. Our experienced masters have been installing maintenance-free decking for over 10 years in the Greater Toronto Area.
TIMBERTECH DECKING PROJECTS
Read our Client Reviews
You probably heard a saying "a picture is worth a thousand words", we think that a satisfied client is worth a thousand pictures!
Delta Decks has a very high customer satisfaction rate and we are not afraid of giving an option to a potential client to contact any of our 20 very recent clients! Please read some testimonials below. Please note these testimonials were not gathered by Delta Decks, but by a third party.
Aug 17, 2022
Delta Decks did a beautiful job on our backyard deck and patio. Our old deck was in dire need of a rebuild and refresh. Elgi was great in getting the
...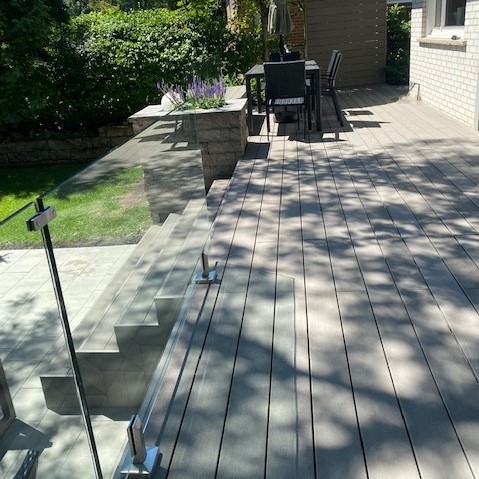 Jul 22, 2022
Delta Decks replaced my very worn old wood deck with a mineral based/pvc 'Deckorators' product, color 'Costa'. Finding a taupe color was a challenge b
...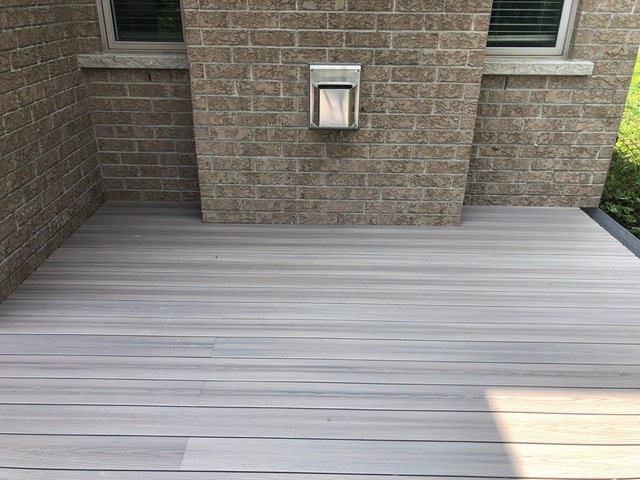 Dominic in Toronto
Toronto, ON
Jul 21, 2022
I am very satisfied with the improvements that Delta Decks made to my 12 year old deck. From my first contact with Elgi, the project manager ,to the f
...
Jul 11, 2022
This review has been a long time coming. We had Elgi and team come in on September 2021 and after some talks about designs and materials we ended up g
...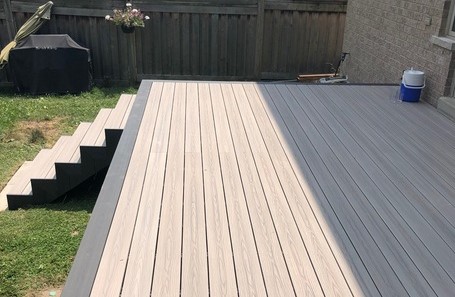 Jul 05, 2022
It was a pleasure choosing Delta Decks to work on our backyard project. They built an upper lever deck, and a lower deck, both with composite. Elgi ma
...