DECK BUILDER NORTH YORK
We are your local North York Deck Builder. If you are looking for a deck contractor or a deck company in North York, we have contractors ready to build your deck in your area. Many homeowners are looking for a contractor in their area to minimize travel expenses and maximize time spent on site on any given work day. We have built many decks in North York and we hope to add you to our list of happy clients. Please contact us today to set up a free consultation or visit our showroom.
NORTH YORK DECKING SERVICES
The types of decks that we build in North York include composite decks, Ipe decks, rooftop decks, backyard decks and multi-level decks. Other common deck project features in North York include privacy screens, deck railings, deck stairs and pergolas.
DECK BUILDER IN NORTH YORK
If you need to obtain a deck permit in North York we have a designer who has experience working in your municipality. To obtain more information about zoning and structural requirements in North York you can always contact the building department for more information.
SEE SOME OF OUR PAST WORK
What type of footings will you use for my deck?

We only use 'Helical Pile' footings – a steel shaft with corkscrew-shaped plates which are screwed 4 – 7 feet into the ground. These are the best footings available: where concrete footings deteriorate in the Ontario climate, Helical Piles penetrate below the frost line and withstand freezing and thawing soil; have superior load-bearing; can be built upon immediately after installation; and don't require soil excavation to be installed.

How much does custom deck construction cost?

As each deck project is unique, we don't have a one-size-fits-all pricing scheme at Delta Decks. Our pricing reflects the individual approach and expert craftsmanship that we have honed during our 15 years in business

What materials do you use?

We offer several types of material to suit every budget and project: For deck frames:  Steel: a much stronger, more versatile and longer-lasting material which provides an even surface for mounting your decking boards.  Pressure-treated wood: the standard budget option. The cut ends are specially sealed to protect against moisture damage. For finish materials:  PVC: benefits include superior mould and moisture resistance, coolness to the touch in hot weather, low maintenance, and longevity (with a warranty of up to 50 years).  Composite: fabricated from a mix of wood fibres and recycled plastic, composite decking is low maintenance, very durable (covered by a 25-year average warranty) and available in three tiers of pricing. At Delta Decks we are certified installers of the leading composite decking brands – TimberTech/Azek, Deckorators, and Fiberon.  Cedar: an attractive alternative to traditional pressure-treated wood decks. Naturally moisture and rot resistant, but we recommend maintenance with a water repellent and UV-protective sealer.  Pressure-treated lumber: pine wood which has been treated with a copper pressed solution. Standard entry-level material and prone to splitting, warping and cracking. Should be maintained with water repellent and UV-protective sealer.

What guarantees can you offer that the job will be finished on time and on budget?

Once we understand what you have envisioned for your deck design and consider all of the other factors, we will devise a construction time frame. Our staff strive to complete your deck on time, and work overtime when necessary to achieve this. We will always keep you in the loop about how your project is progressing.

How long does the building process take?

The building process of each designed project can take anywhere between a week and several weeks depending on various factors. Aside from weather and deck size, applying for and receiving a deck building permit is the main reason a project can take longer than usual. However, at Delta Decks we have been working with the city permit office for many years and have a good relationship with the staff there.
Read our Client Reviews
You probably heard a saying "a picture is worth a thousand words", we think that a satisfied client is worth a thousand pictures!
Delta Decks has a very high customer satisfaction rate and we are not afraid of giving an option to a potential client to contact any of our 20 very recent clients! Please read some testimonials below. Please note these testimonials were not gathered by Delta Decks, but by a third party.
Aug 17, 2022
Delta Decks did a beautiful job on our backyard deck and patio. Our old deck was in dire need of a rebuild and refresh. Elgi was great in getting the
...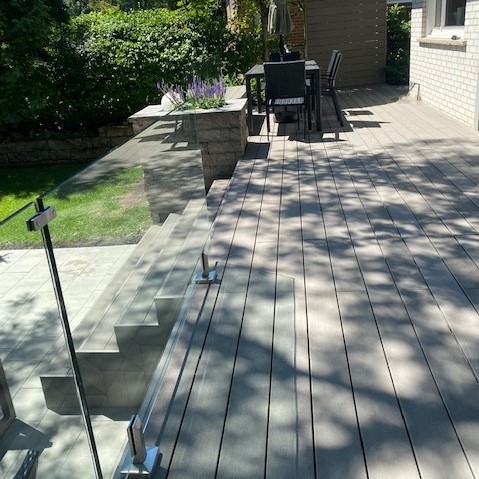 Jul 22, 2022
Delta Decks replaced my very worn old wood deck with a mineral based/pvc 'Deckorators' product, color 'Costa'. Finding a taupe color was a challenge b
...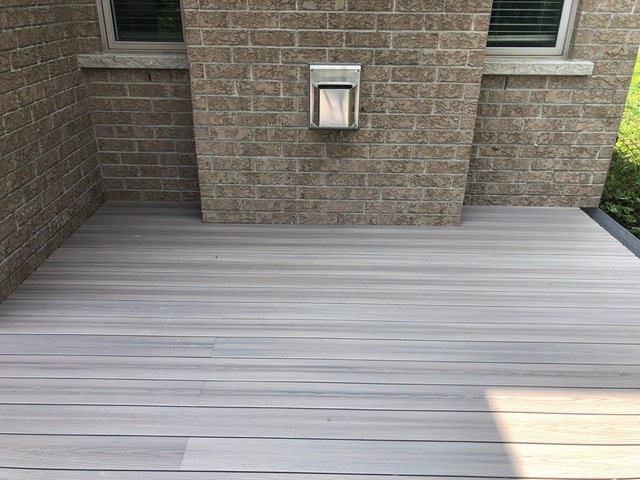 Dominic in Toronto
Toronto, ON
Jul 21, 2022
I am very satisfied with the improvements that Delta Decks made to my 12 year old deck. From my first contact with Elgi, the project manager ,to the f
...
Jul 11, 2022
This review has been a long time coming. We had Elgi and team come in on September 2021 and after some talks about designs and materials we ended up g
...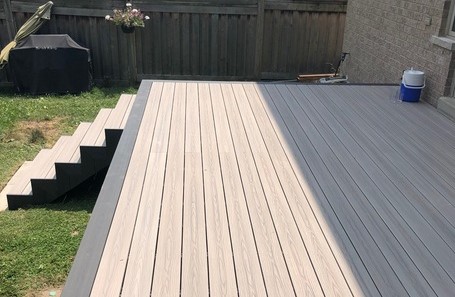 Jul 05, 2022
It was a pleasure choosing Delta Decks to work on our backyard project. They built an upper lever deck, and a lower deck, both with composite. Elgi ma
...