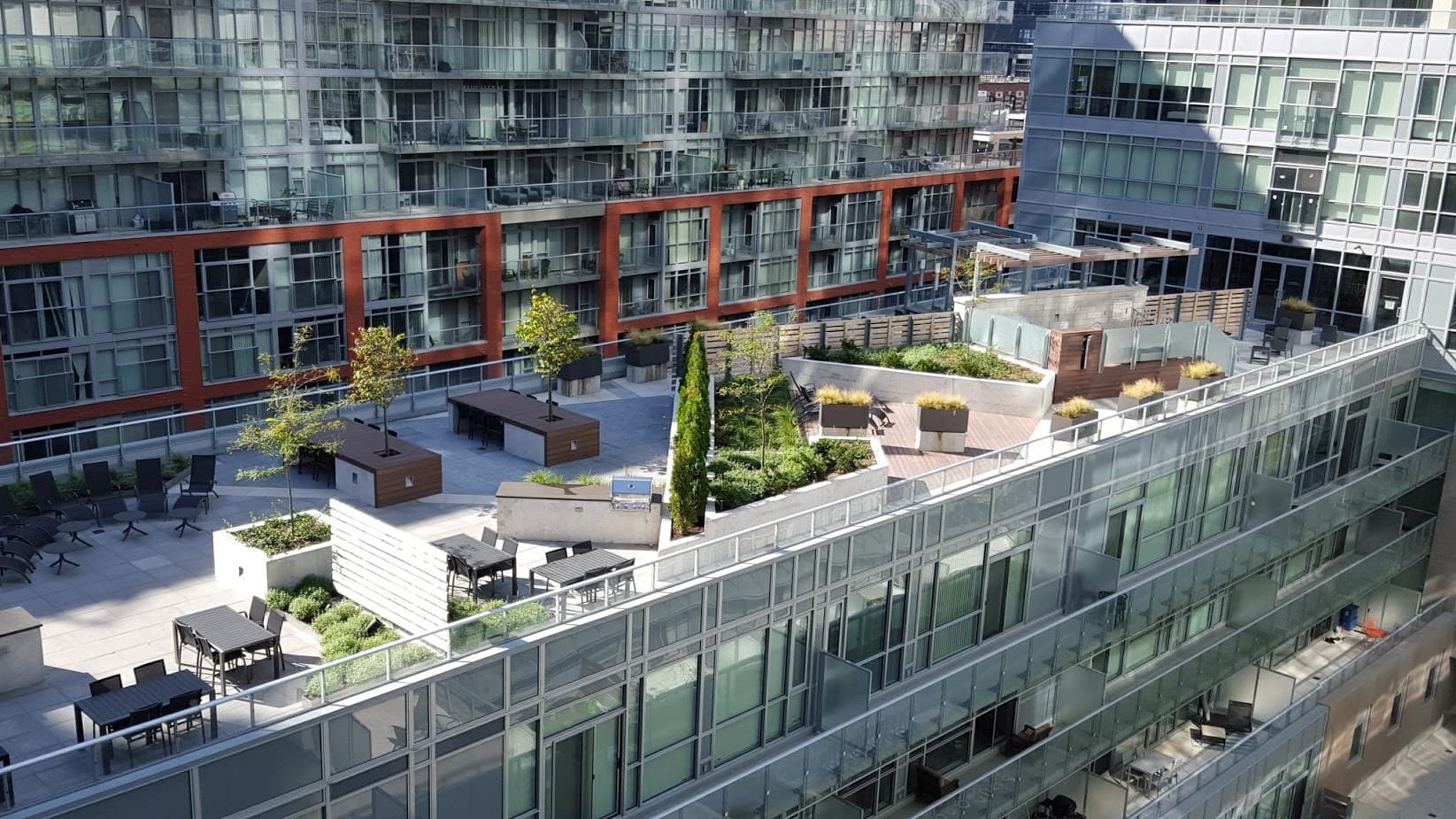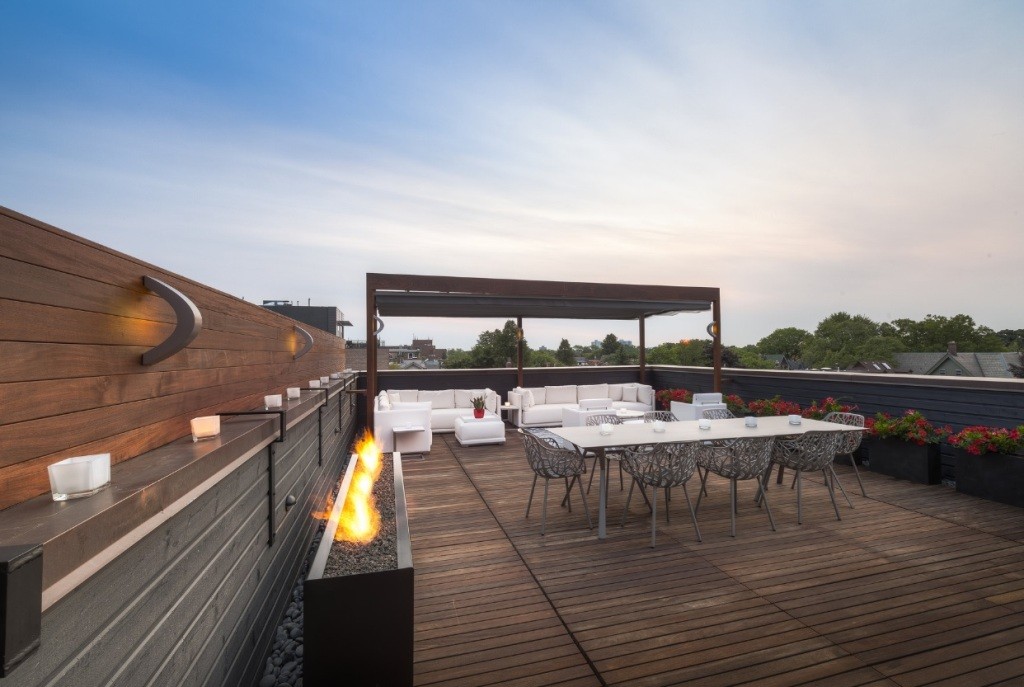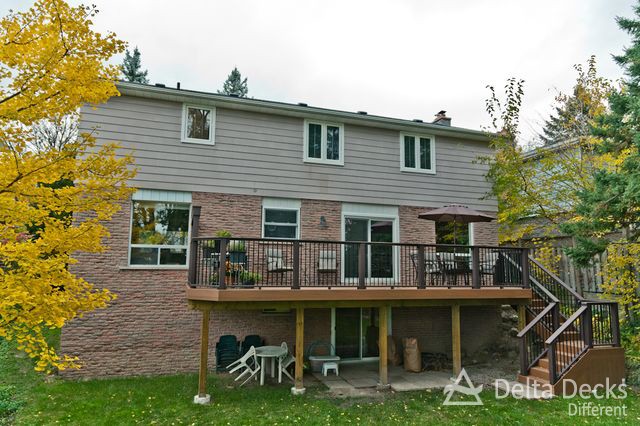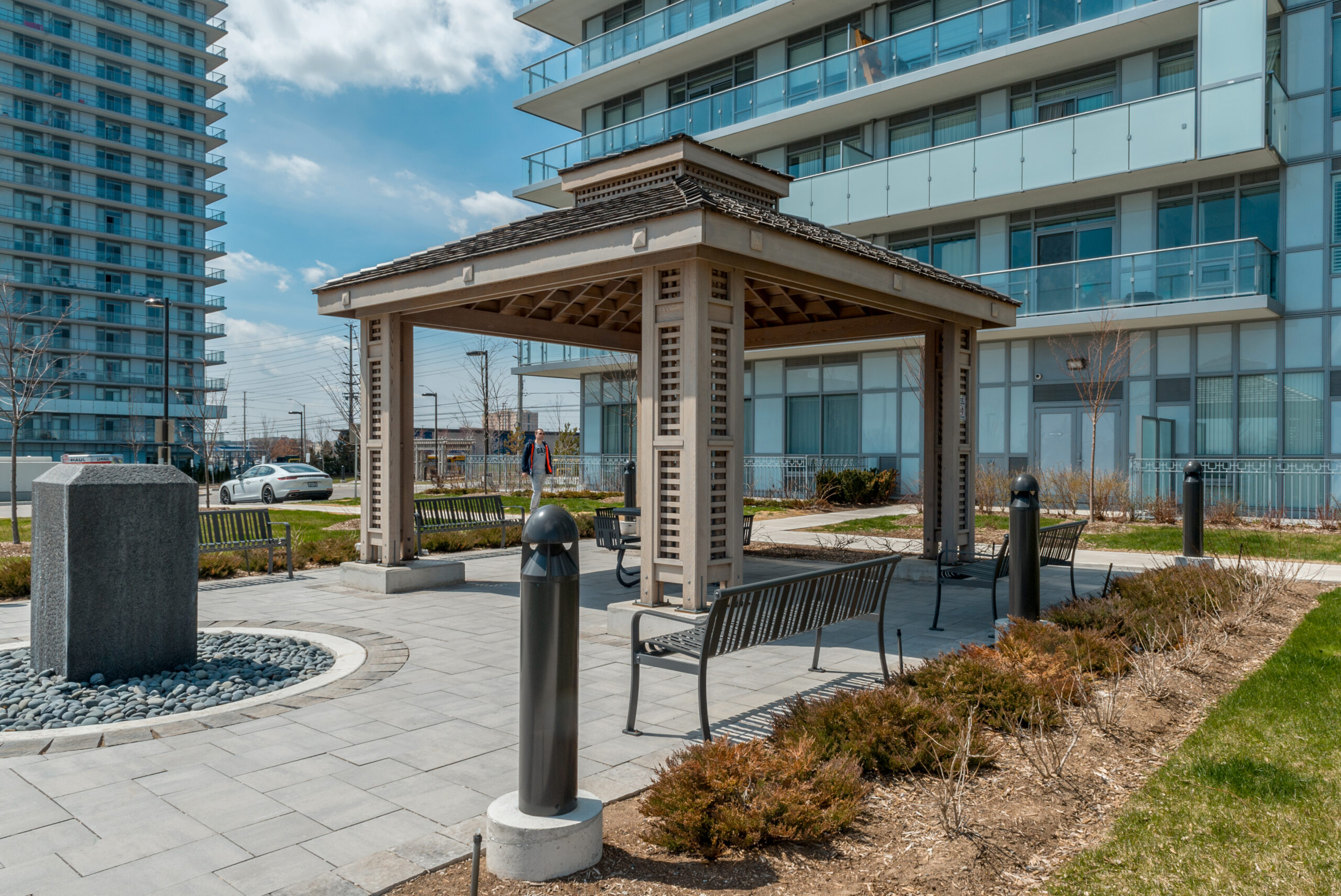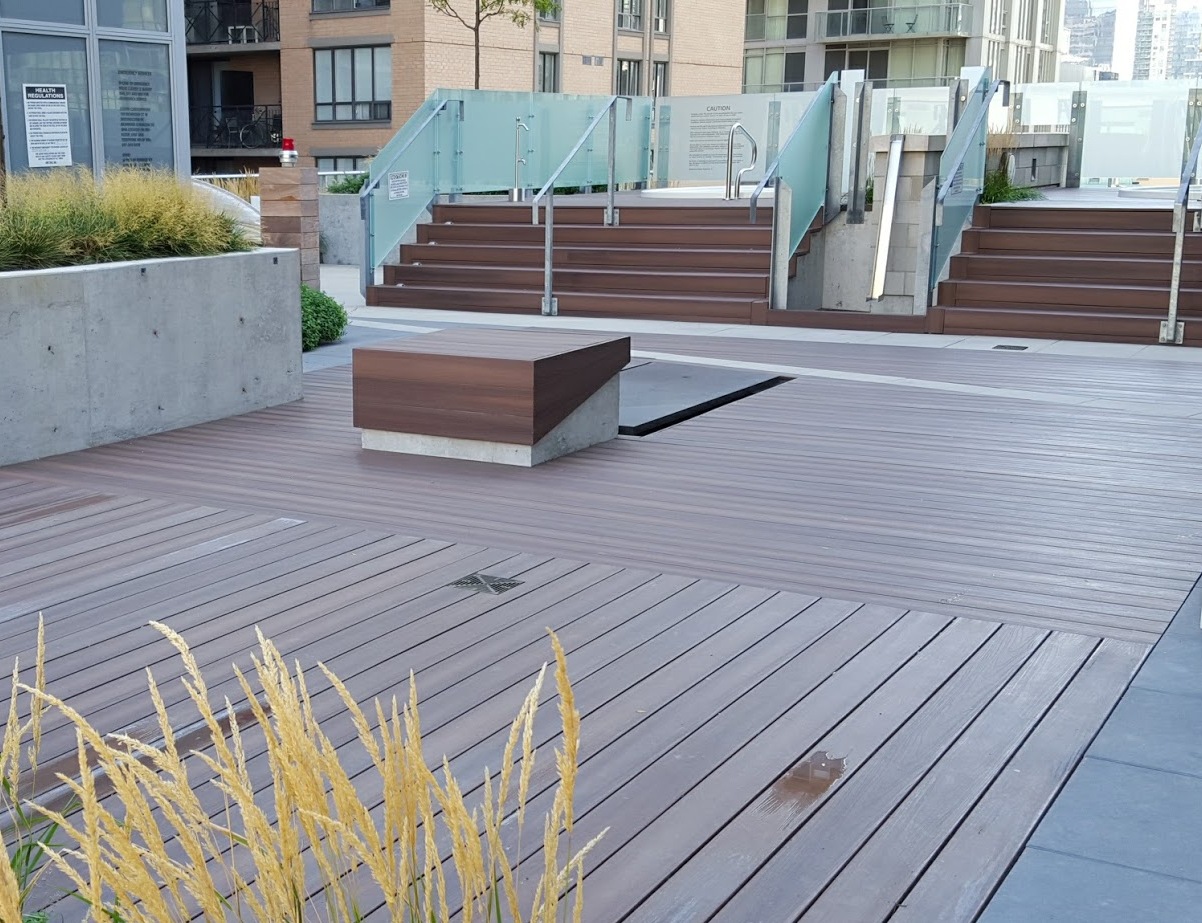 PERMITS FOR BUILDING A DECK
Building a deck doesn't just involve designing your dream outdoor space, but requires specialist knowledge of the building code. It might seem like a hassle, but installing your deck without a permit can have serious consequences.
To avoid any problems we recommend working with expert deck builders, who will help you design a beautiful deck that will fit your backyard space and budget and that is compliant with building, safety and environmental regulations.
Your Expert Deck Contractors
Unmatched Experience in Toronto Deck Building Industry
Specializating in Low Maintenance Decking and Ipe Wood Decks
Whether or not you require a deck permit will vary according to your project.
01
A deck more than 2 feet tall
02
A deck measuring over
108 sq. ft. (10 sq. m.)
03
Structural changes to
an existing deck
04
Decking which is attached
to a building
These criteria cover most deck projects, but each municipality in Ontario has different requirements for what you need to obtain a decking permit. This is yet another reason why you should work with a reliable deck installer who knows the local rules. Not getting a deck permit can have serious consequences – injuries caused by flawed installation, having to dismantle your deck and pay a fine, or losing value on your property.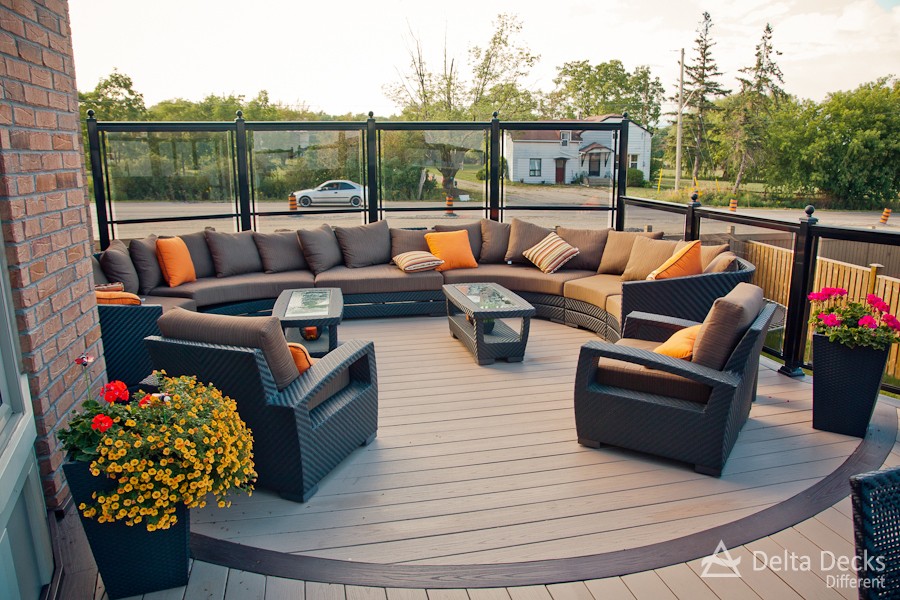 HOW TO APPLY FOR A DECK PERMIT
If you're living in the Greater Toronto Area or the city of Toronto, a deck permit is issued by the appropriate Building Department in your area. They will detail the required documents for your decking permit application, which typically include:
Building permit application form
Two copies of deck construction plans
Site plan which details the property lines near your deck
After receiving your deck permit, the journey doesn't end there – a qualified city inspector will visit at three stages of deck construction to make sure that all is going to plan.
HOW TO DRAW & SUBMIT DECK PLANS FOR PERMITS
Before issuing a deck permit, Toronto municipalities require you to submit scale plans showing an overhead view of your decking project. In some cases you will also have to show a side or front view.
WHAT IS INCLUDED IN A PERMIT DRAWING FOR A DECK?
Deck drawings for a permit must show:
Frame plan: location and size of footings, beams, joists and posts
Front and side view: the elevation of the deck, stairs, railings, privacy screens and depth of footings
Cross section: how the deck is attached to the house, how the different elements are attached to each other and what kind of fasteners are used
Materials: what kind of deck you plan to install, e.g. type and grade of composite material
The site plan for your building permit application must show that your decking doesn't conflict with the street or anyone else's property. You should use a property survey document, draw your deck to scale and indicate the distance from your deck to the property lines, utility lines and setbacks (the perimeter 'set back' from the edges of the property line, where the owner is not allowed to build).
The rules differ from place to place, so make sure to check before you start your application for a Toronto deck permit.
WHY YOU NEED A DESIGN AND PERMIT DRAWING SERVICE
As we've shown, building permit drawings in Toronto need a lot of details. It is possible to submit a hand drawing on graph paper, but the drawings should really be prepared by a certified Building Code Identification Number (BCIN) designer. We would recommend using the services of an expert designer who can create these diagrams using CAD computer software.
ARCHITECT FOR DECK DESIGN
All the talk of building regulations can take the fun out of building a deck. But we haven't forgotten that, above all, your decking is meant to be a beautiful space for you to enjoy the outdoors! While the regulations experts will ensure that your deck is compliant with building codes, an architect will work alongside them to provide permit drawing services and design the perfect finished product. We would especially recommend working with a decking architect if you are planning a complex custom deck.
THE INNER WORKINGS OF TORONTO'S BEST PERMIT DRAWING SERVICE
When looking for deck contractors many homeowners focus on the "near me" or "in my area" aspect. However, a quality deck builder, who is able to design and construct a deck that meets all code requirements and that will stand the test of time, does not have to live around the corner. Most companies in Toronto work throughout the Greater Toronto Area, and you should carefully evaluate potential companies before choosing the best deck contractor for your project.
Be aware of red flags. Applying for a decking permit is complex, and some contractors try to avoid it under the guise of saving you time and money. But at the end of the day, it is the homeowner – you – who will face the consequences of a faulty or unpermitted deck. A reliable contractor will not shirk responsibility.
If you are looking for a company in the GTA to help obtain your deck building permit, Delta Decks would love to work with you. Our team includes carpenters, two engineers and an architect, and what's more, we are the only company in Ontario that has a full-time BCIN designer on staff.
All you need to provide us with is a recent survey of your lot. We will prepare all the building permit drawings in-house (which ensures a quick turnaround time for you) including the layout, front and cross-section views, and special engineering reports for footings, railings and materials. We will also submit the forms to the city on your behalf. Once the building permit is issued, we will coordinate with the city inspector and satisfy all the on-site inspection requirements. Following the completion of your project, we will make sure that your permit is closed and you are able to enjoy your deck worry-free.
Contact us today for more information about decking permits or for your free deck quote!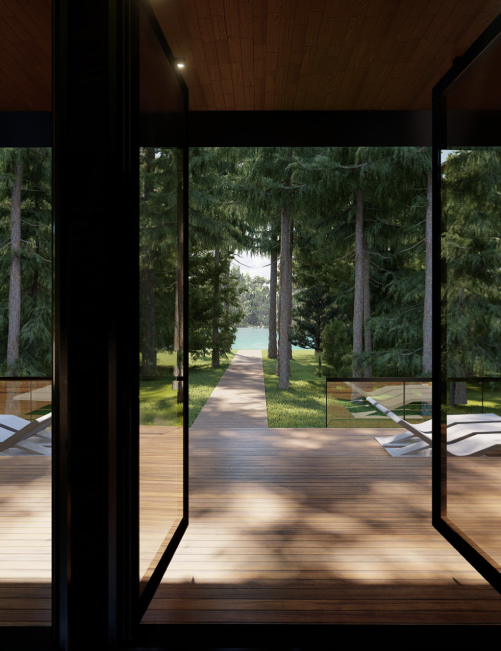 DO YOU NEED A PERMIT TO BUILD A DECK IN TORONTO?

Yes, if building or replacing a deck which is over 24 inches in height above the finished grade (prepared ground level). You will also need one if you're making structural renovations to a deck. You also need to get a building permit if the deck is over 100 sq. ft. or if it is attached to the house. Even if you are rebuilding an existing deck and the new deck is of the exact same size – you still need to get a building permit.

WHAT IF I DON'T GET A DECK PERMIT?

Not getting a deck permit can mean a serious waste of your time and money, if the city finds out that you do not have a permit and your contractor is long gone – it can be very frustrating. If your deck does not meet the zoning bylaws you will have to go to the committee of adjustments or to cut back your deck and modify its size. If your deck footings were not properly done or you cannot prove they were properly done to the inspector – you may have to redo them. Some inspectors will request that you dig beside your deck footings, that are 4 feet deep, to prove they are deep enough – this is very hard to do on a completed deck project.

Obtaining a permit might sound frustrating but it's for a good reason: a deck permit ensures that your outdoor space is safe and compliant with local laws. Otherwise your deck could be made of low quality material, a source of complaints for neighbours, a fire risk, and dangerous for family, friends or customers. Whether you are personally building your deck or have hired a professional, a permit is necessary, and you can have a lot of trouble from the city if you did not get your permit at first.

A deck built without a permit can have long-lasting consequences. Even if you manage to build your deck under the radar, all will be revealed if you sell your house and the buyer gets a property survey. If you're lucky, you could obtain a retroactive permit. If not, you may have to reduce your house sale price or come up with some other arrangement with the new buyer.

WHAT IS REQUIRED TO GET A DECK PERMIT?

In the GTA, you need to provide two copies of to-scale drawings of your proposed deck. These drawings include site layout, framing layout, front view of the deck, cross section views and engineered drawings for helical pile footings and aluminum railings.

A professional deck designer needs to have a BCIN designation and he or she will use a special computer program to create the deck permit drawings. These drawings are great in more ways than one – not only are they used to apply for your permit, but you can see how your finished deck will look from all angles and in relation to your property. Making these drawings yourself is too complicated, unless you are a professional working in this area, there is no need to spend countless hours learning how to properly make these drawings. There was a time when the city of Toronto would accept fairly basic sketches from the homeowners, but this time has long passed. The city now expects to see a lot of detail on each drawing.

The building inspector needs clear technical information of your proposed deck, so they can decide whether it will be structurally sound and meet local building code requirements. We recommend asking a professional designer to create your deck drawings as they are familiar with the information and level of detail that must be submitted in your plan (this includes locations and sizes of frost footings, spacing of joists and beams, railings, stairs, decking materials, fasteners etc). It will save you time and stress in the long run. At Delta Decks we have our own professional and certified deck designer on staff who is both well familiar with the carpentry aspects of deck building as well as the local building code requirements.

HOW DO YOU APPLY FOR THE DECK PERMIT?

We recommend that you hire a professional deck contractor who can organise the permit for you. If you're determined to do it yourself (or if your contractor of choice doesn't include this service) then you need to find out where these permits are issued. In the Greater Toronto Area, it is your local Building Department. Look online for information and their contact details.

When you visit the Building Department in person, or on their website, they will tell you what documents you need to apply for as well as some instructions on the application process. Some websites might offer a downloadable application form that you must hand in alongside the necessary deck drawings.

Before designing your deck or doing any drawings, you must get acquainted with local zoning requirements. For example, your deck must be built a certain number of metres from property boundaries (known as a 'setback') and from power, water, cable or gas lines (contact your utility providers for information about this). Once you have all of this information then you can go about designing your deck – and make sure to include these property and utility lines in your deck drawing.

There is another reason why you should know all this information before designing your deck: it avoids any unwelcome surprises. Your local area might have some zoning bylaws about whether your deck can be visible from the street, or some rules about where entry doors have to be placed. What's more, there could be Homeowners Association regulations about the colour, material and decoration of your outdoor space. If you don't know the rules beforehand, then you could be setting yourself up for disappointment when your dream deck plan is changed.

HOW MUCH DOES A DECK PERMIT COST?

The cost for your deck permit will vary depending on where you live and what your deck is for. Some places might charge for multiple permits at each stage of your project – development, building, processing fee, etc. Other places have a sliding scale depending on the size of your deck, perceived value of the project, and the type of property (residential, commercial etc). You may also have to pay an hourly fee for inspections and examinations. In Toronto, you can expect to pay about $2000 for an average deck to prepare a set of drawings and about $200 to the city for permit fees and inspections.
Read our Client Reviews
You probably heard a saying "a picture is worth a thousand words", we think that a satisfied client is worth a thousand pictures!
Delta Decks has a very high customer satisfaction rate and we are not afraid of giving an option to a potential client to contact any of our 20 very recent clients! Please read some testimonials below. Please note these testimonials were not gathered by Delta Decks, but by a third party.
Aug 17, 2022
Delta Decks did a beautiful job on our backyard deck and patio. Our old deck was in dire need of a rebuild and refresh. Elgi was great in getting the
...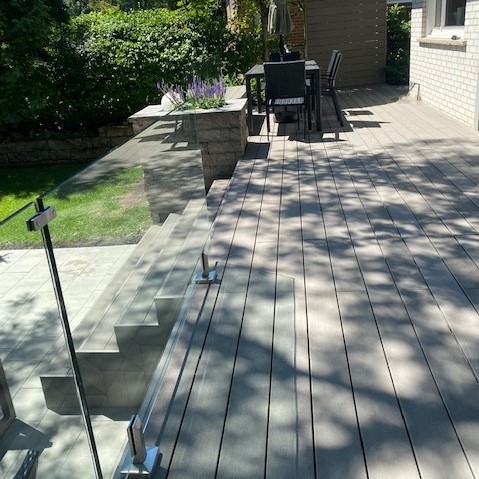 Jul 22, 2022
Delta Decks replaced my very worn old wood deck with a mineral based/pvc 'Deckorators' product, color 'Costa'. Finding a taupe color was a challenge b
...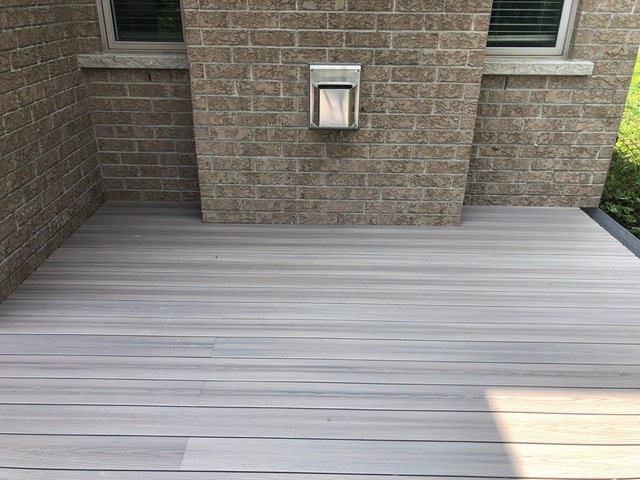 Dominic in Toronto
Toronto, ON
Jul 21, 2022
I am very satisfied with the improvements that Delta Decks made to my 12 year old deck. From my first contact with Elgi, the project manager ,to the f
...
Jul 11, 2022
This review has been a long time coming. We had Elgi and team come in on September 2021 and after some talks about designs and materials we ended up g
...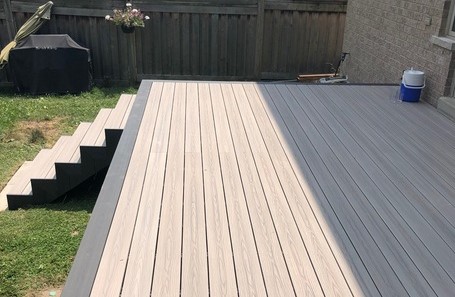 Jul 05, 2022
It was a pleasure choosing Delta Decks to work on our backyard project. They built an upper lever deck, and a lower deck, both with composite. Elgi ma
...