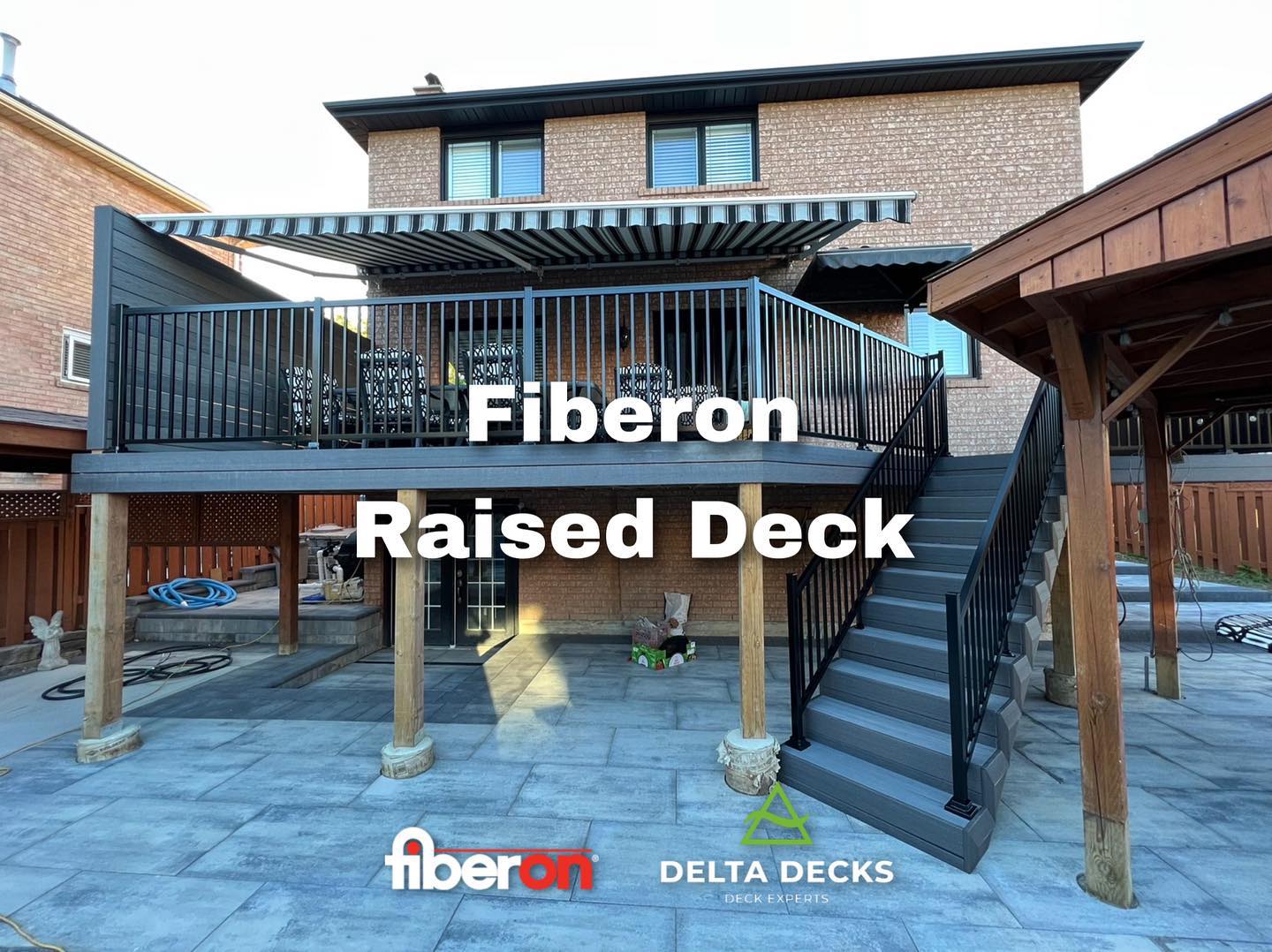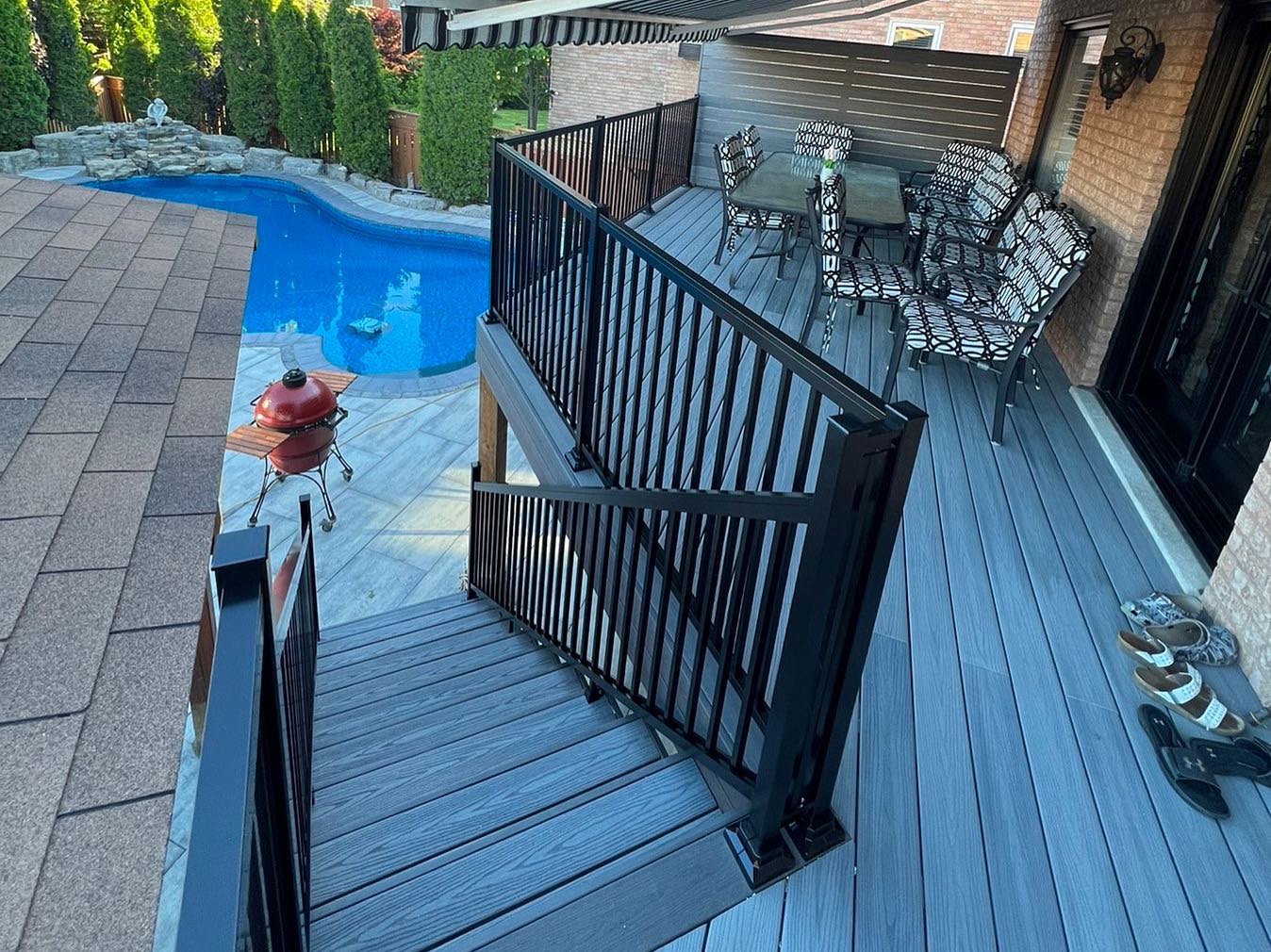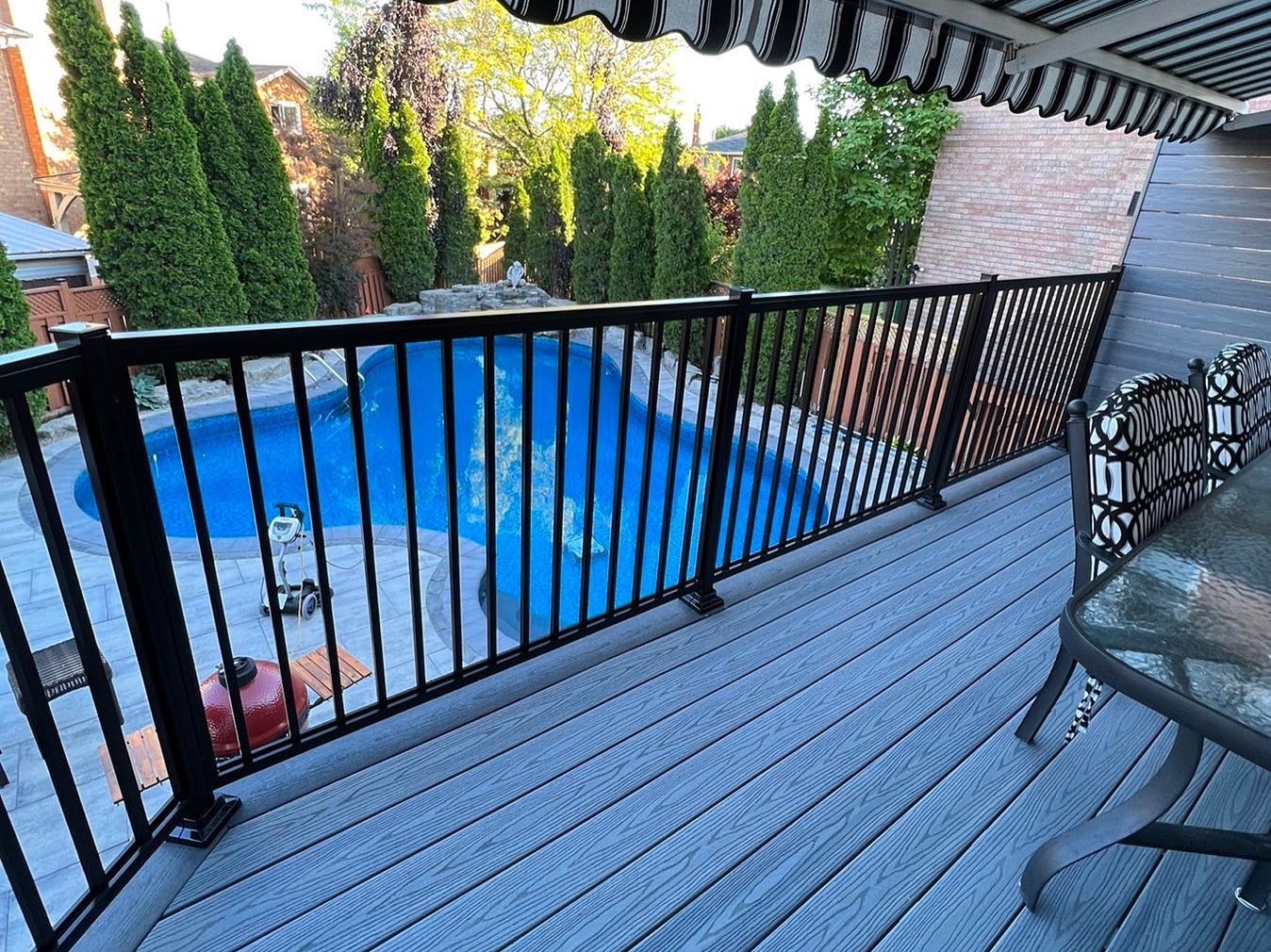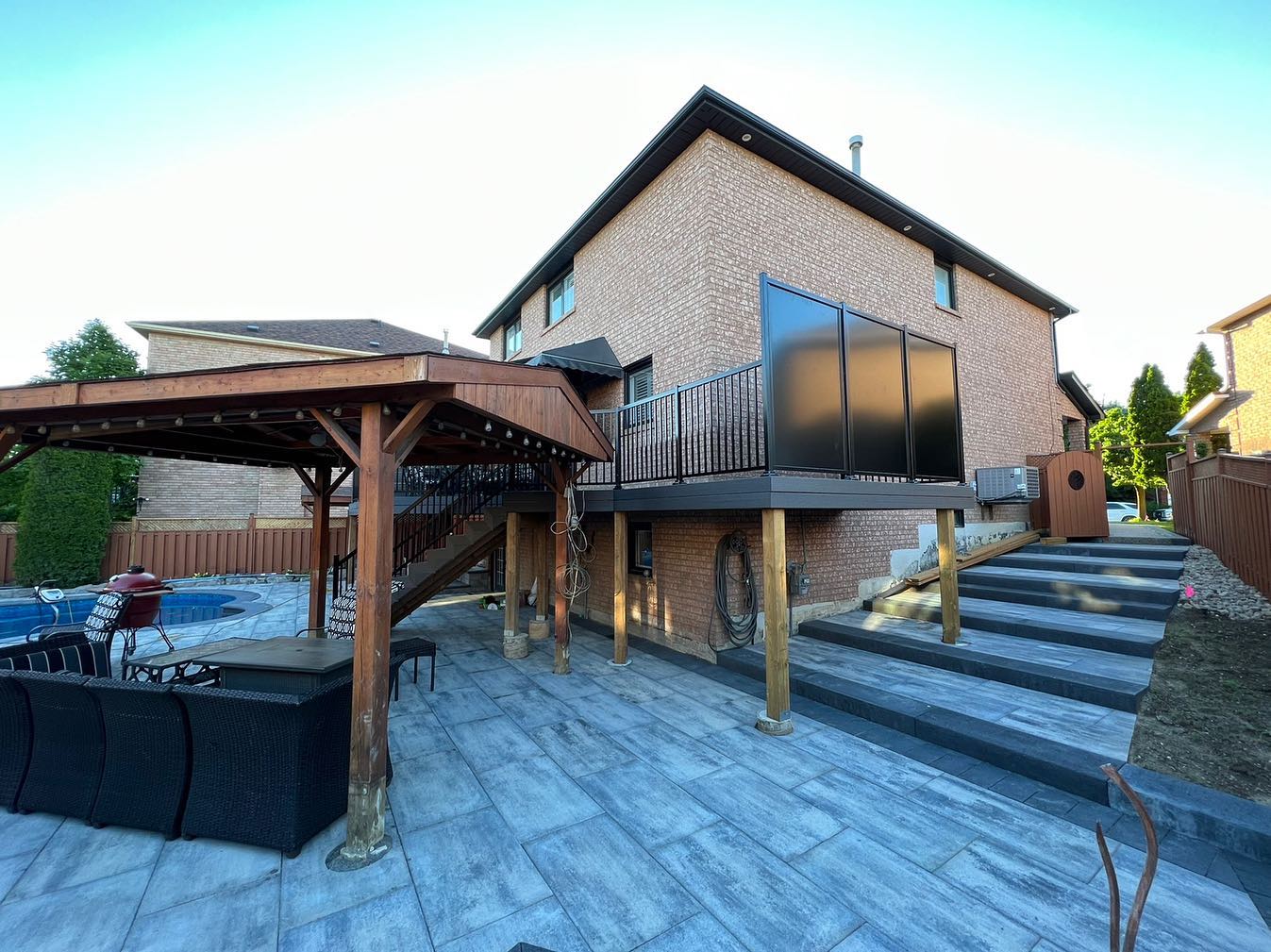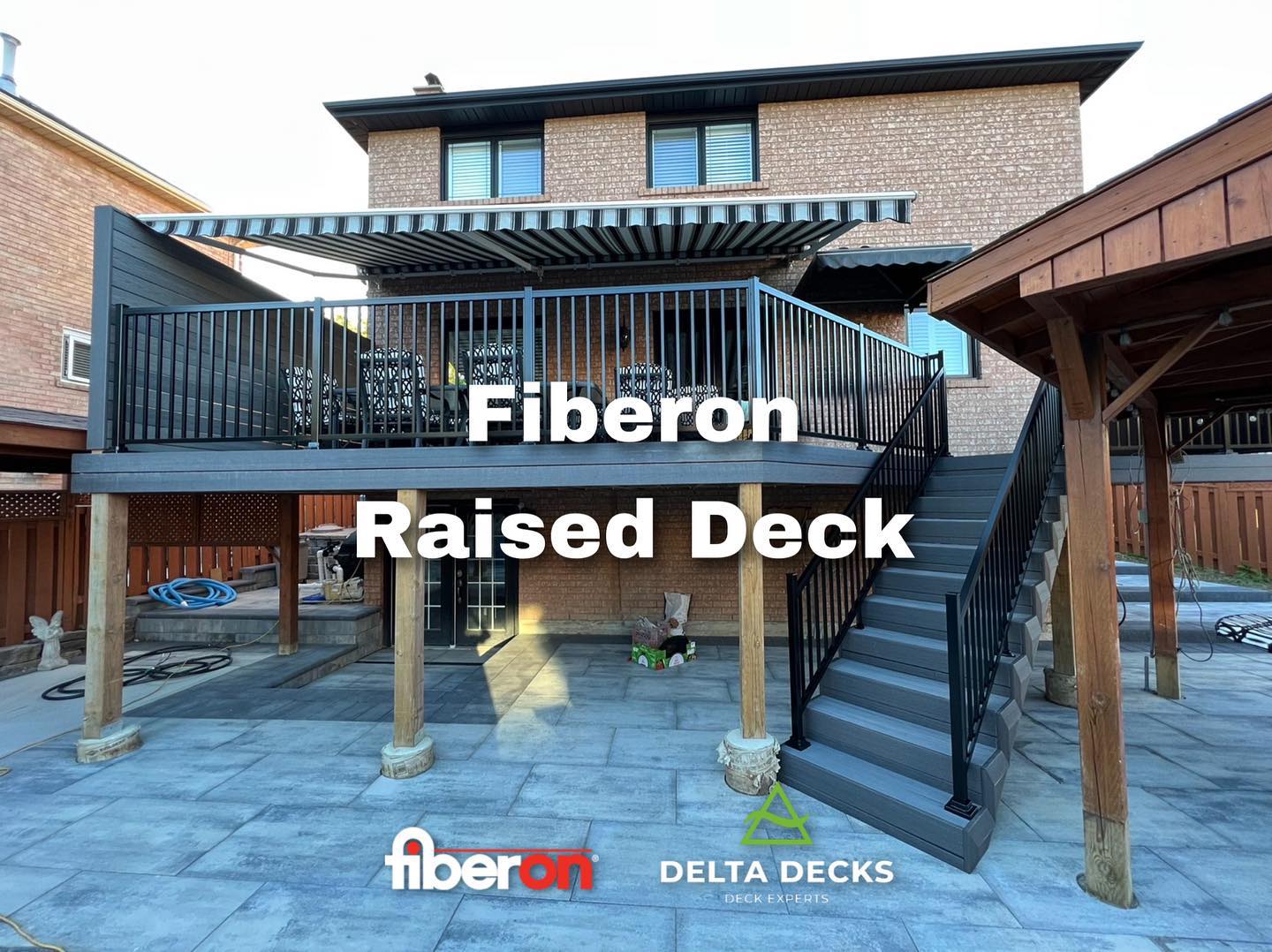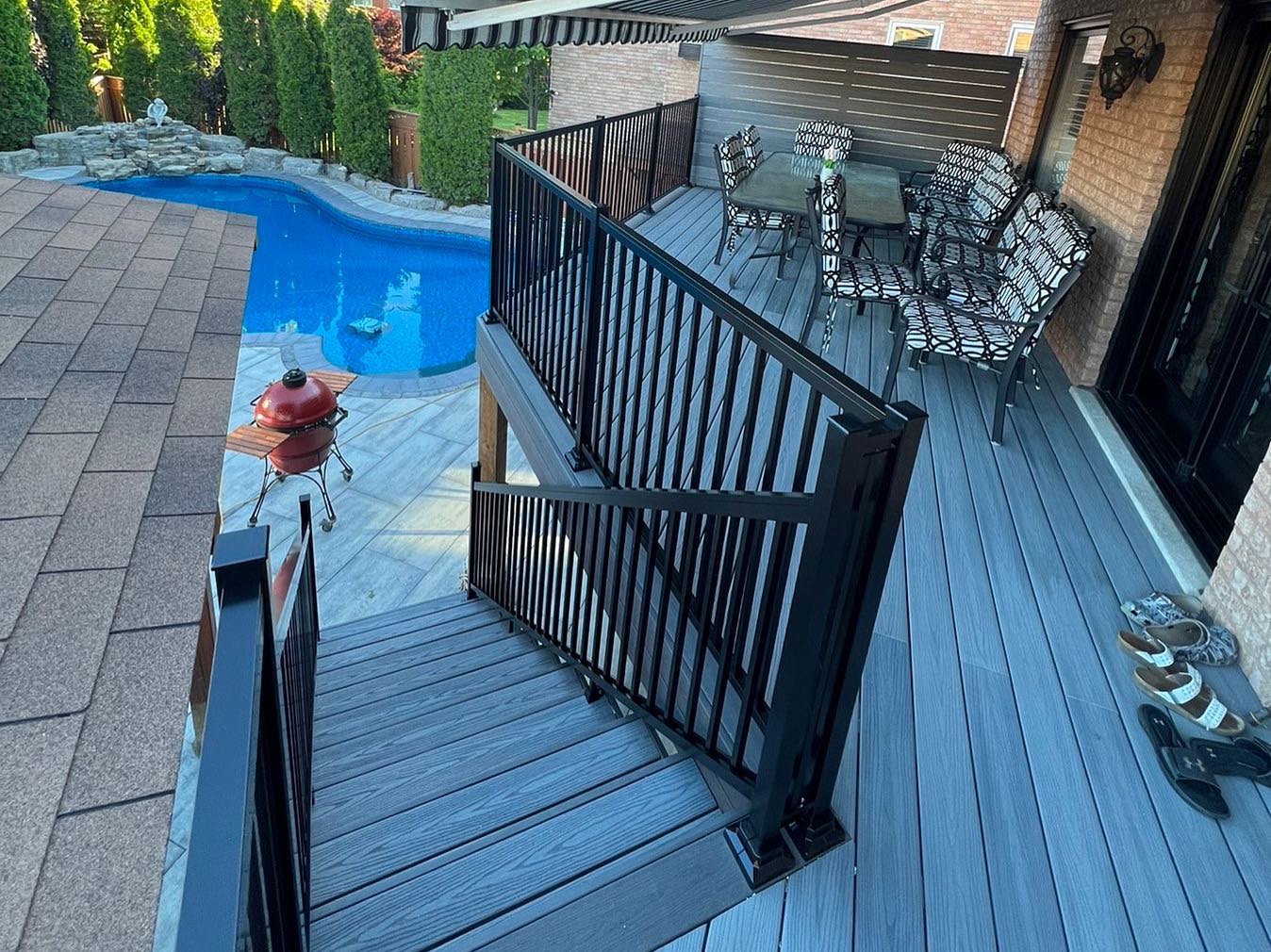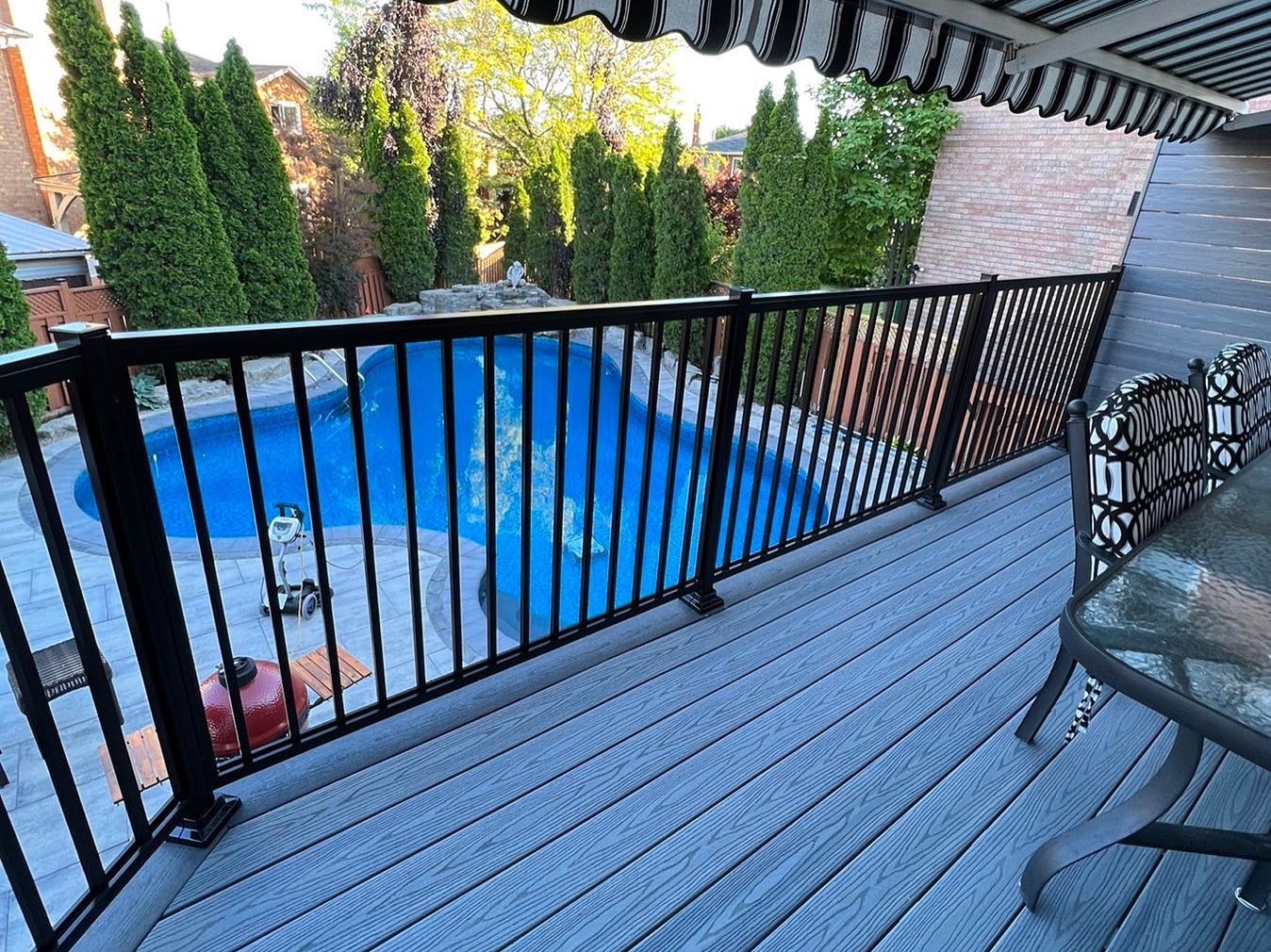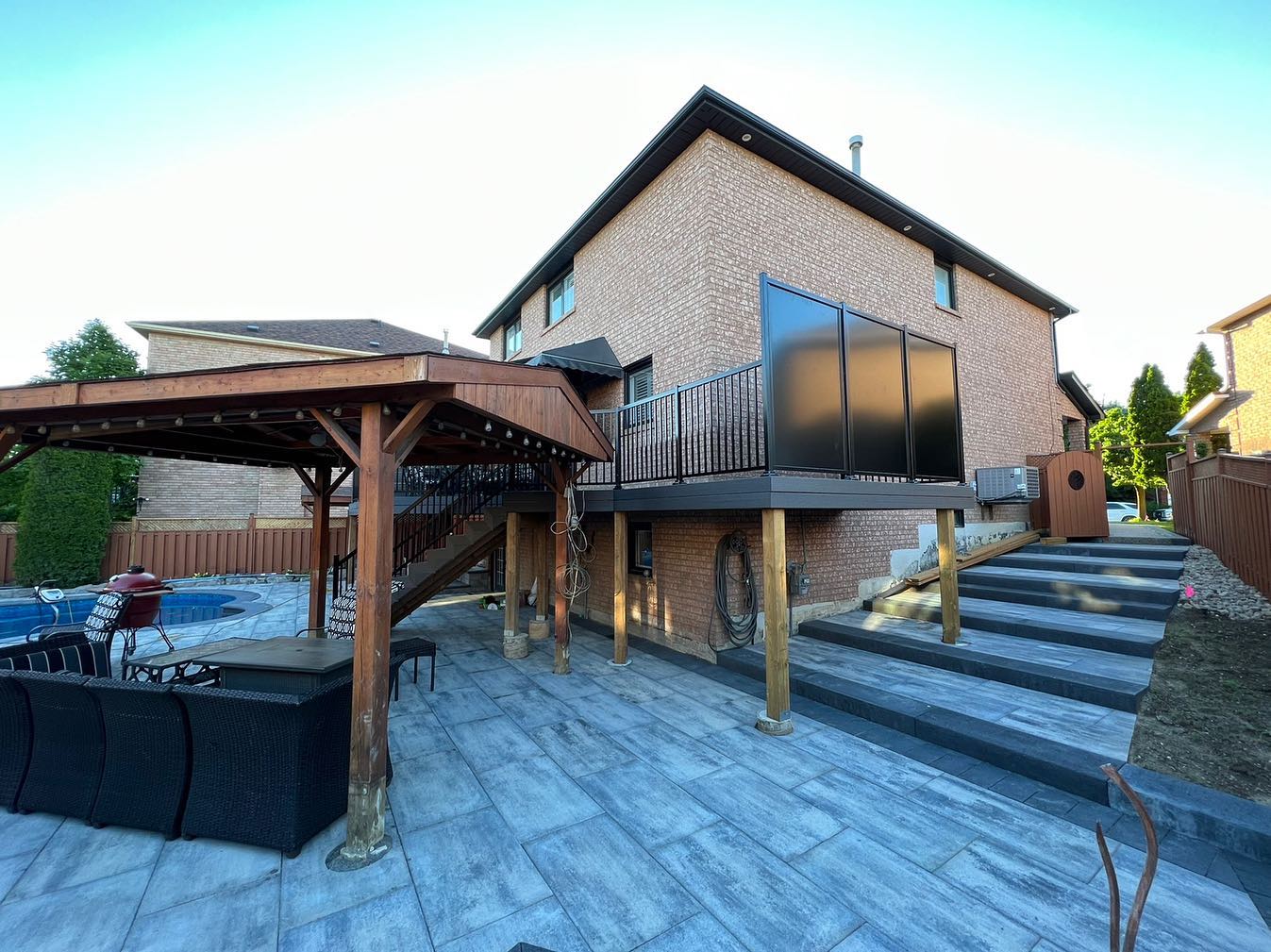 Fiberon Raised Deck
Here is our recent Fiberon second story deck.
We used Beach House as the main color, and Earl Grey for picture framing. Perfect match.
➡️ Beach House is from Fiberon Good Life collection.
Fiberon Good Life Beach House rich gray boards will let you relax on your deck and feel like you are on vacation. The color is perfect for decking with a pool. And with 96% post-consumer recycled plastics on every board, the decking is protected from mold and decay. Caring for the decking does not require additional costs in terms of time and money.
▪️Authentic wood look features distinct grain patterns.
▪️Escapes Collection features multi-tonal colors that resemble exotic hardwoods.
▪️Weekender Collection features solid colors for a traditional stained deck look.
▪️Composite construction prevents splintering, cracking and decay.
▪️Three-sided cap layer resists staining and fading.
▪️Low maintenance and easy to clean.
▪️Warranty:
Escapes: 30-year Limited Stain and Fade and Performance Warranties
Weekender: 25-year Limited Stain and Fade and Performance Warranties
➡️ We've installed two privacy screens – one made of composite, the other made of aluminum. An outdoor privacy screen is a freestanding or integrated fixture that serves to shield your patio, porch or balcony from the view of neighbors and passersby.
➡️ We've used aluminum railing. Aluminum railing are maintenance-free – it will not splinter, it will not crack, it doesn't need to be repainted. It is fairly inexpensive to buy and it's easy and fast to install.
Imagine a dream design for your deck. Delta Decks can bring it to life!