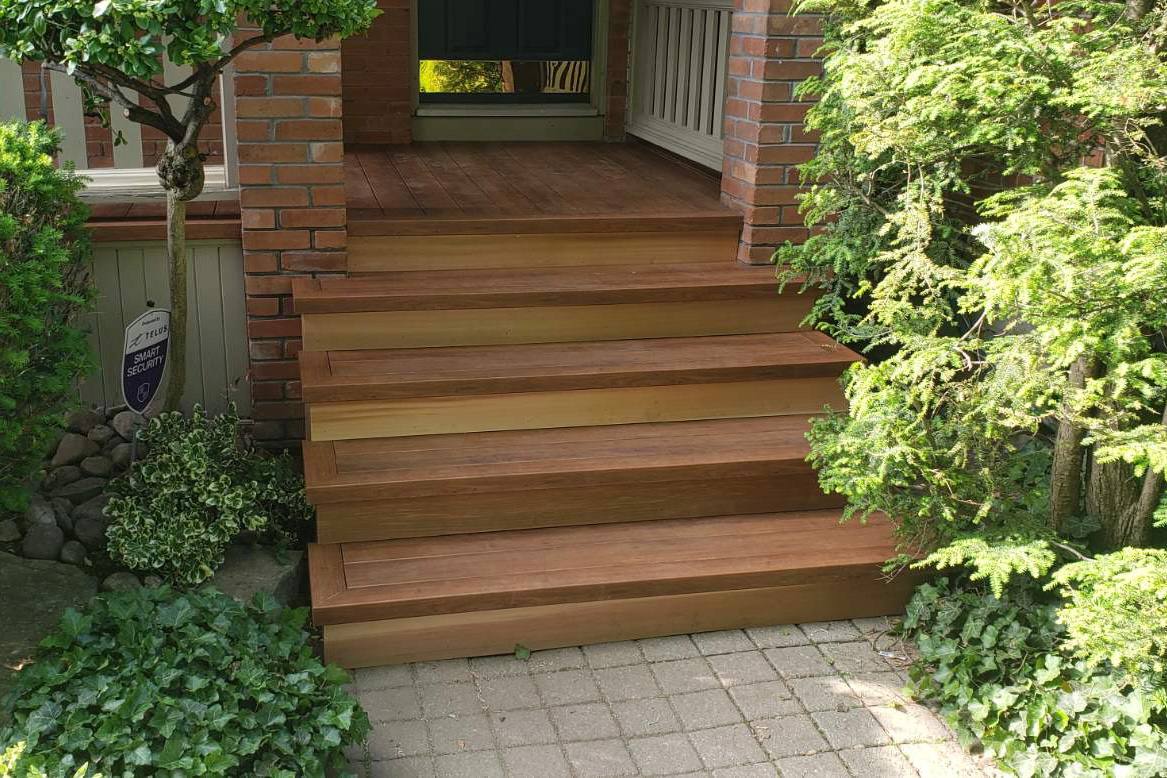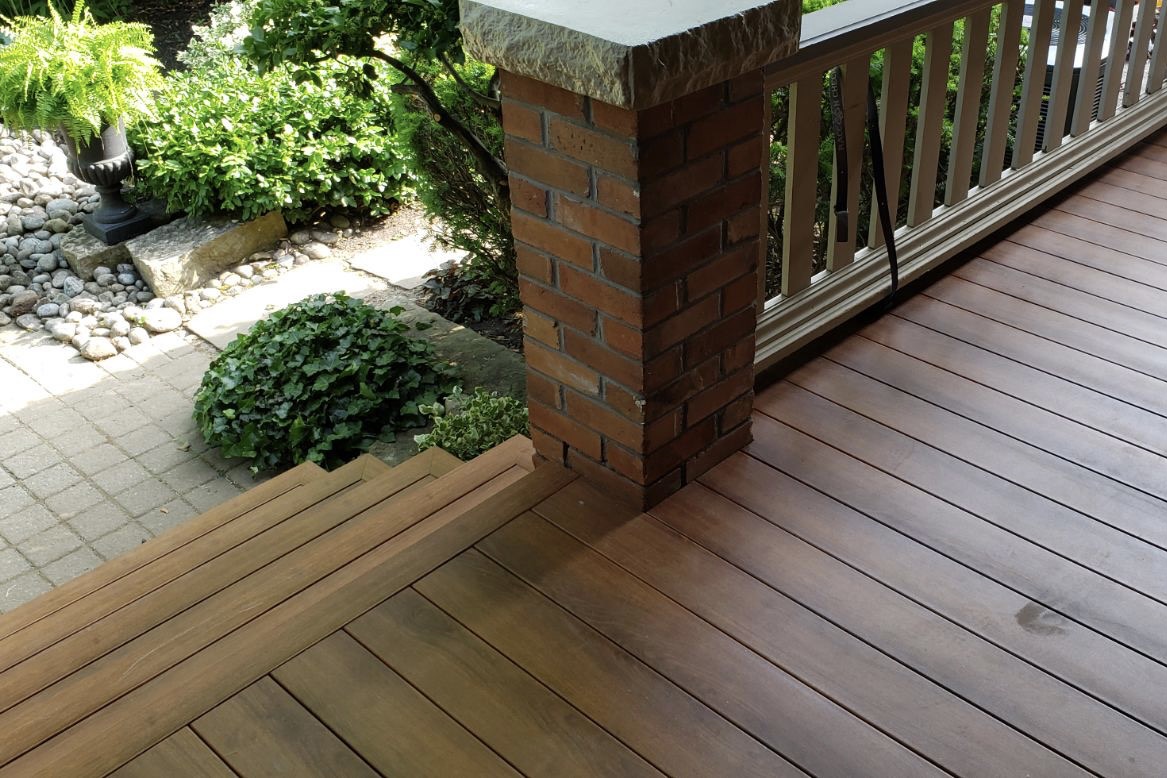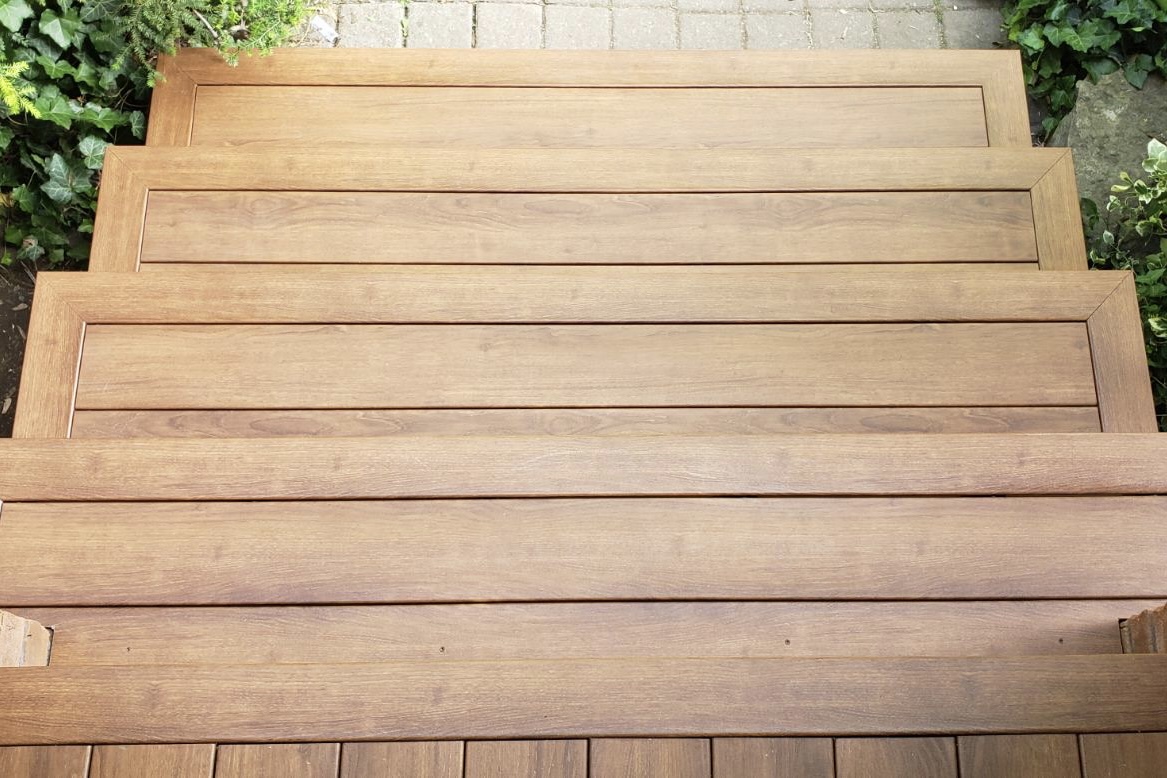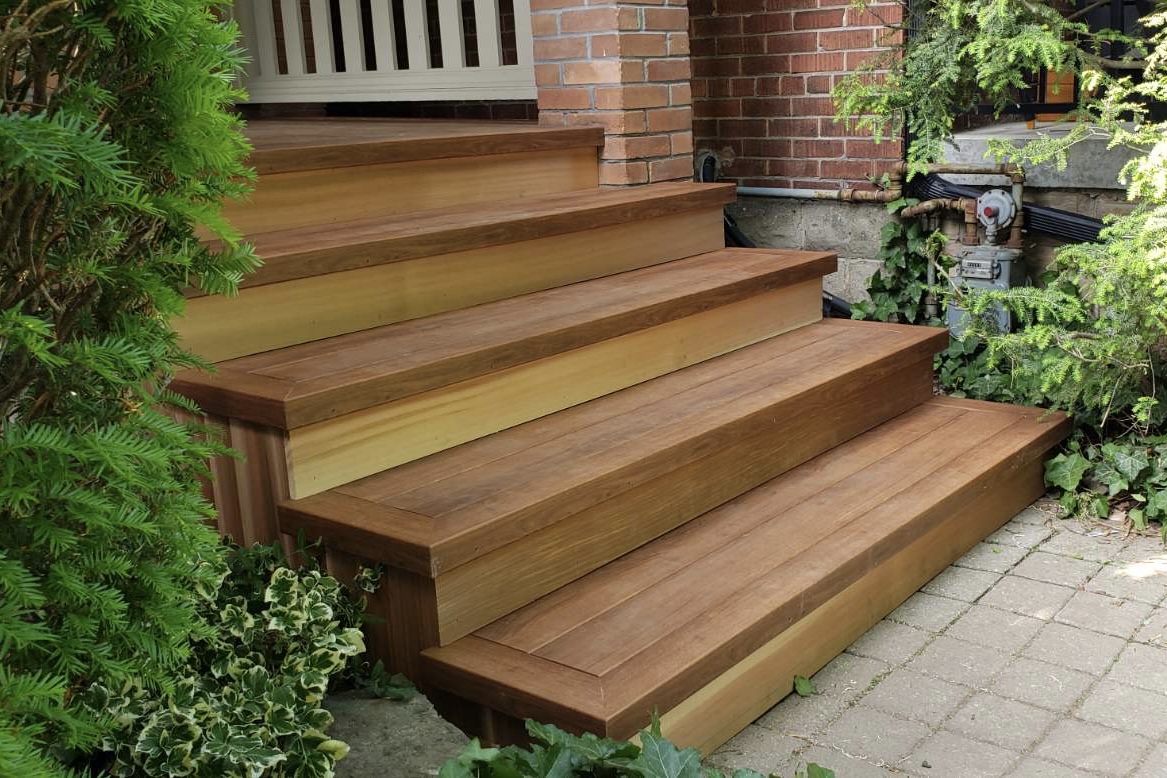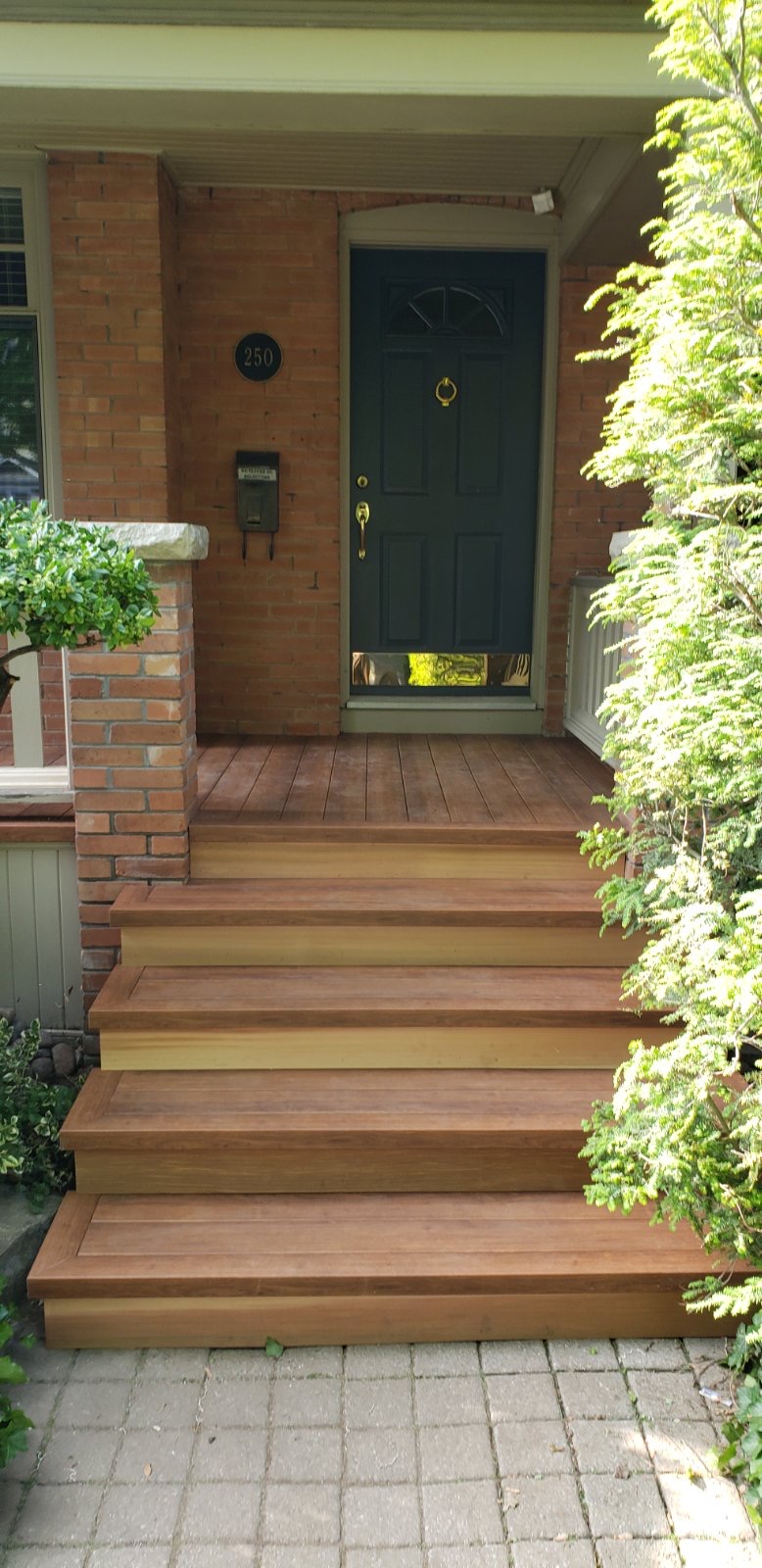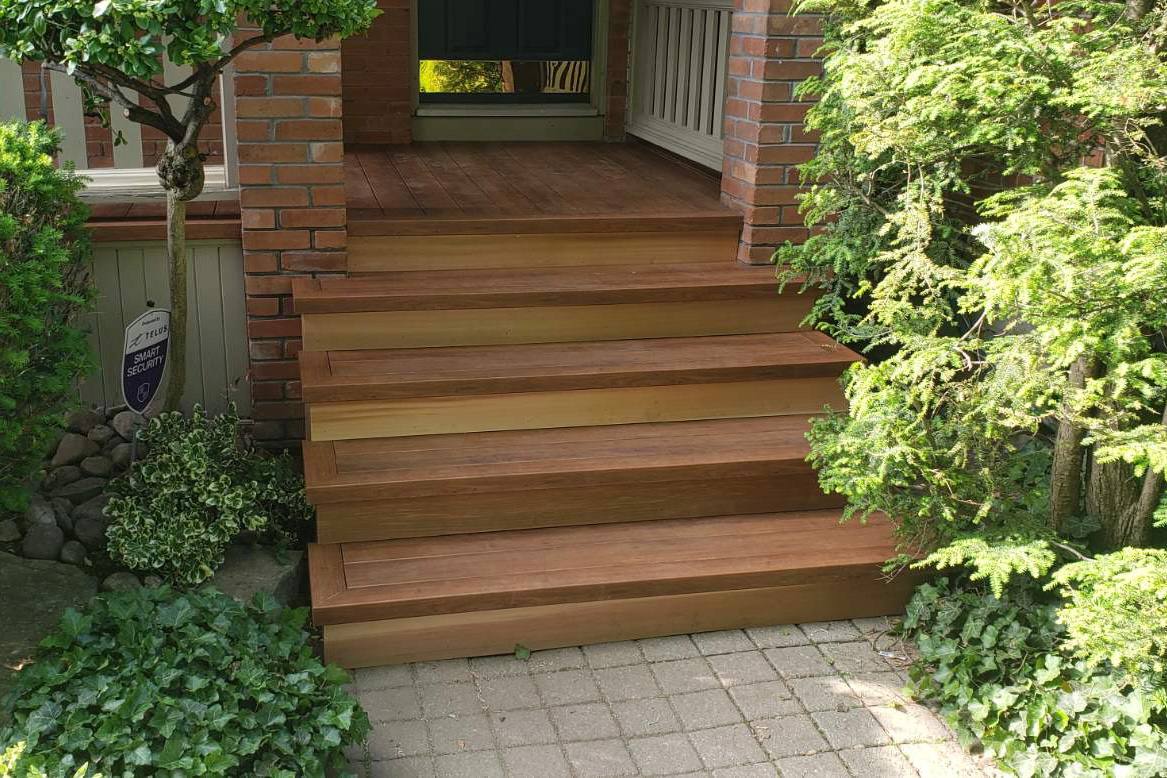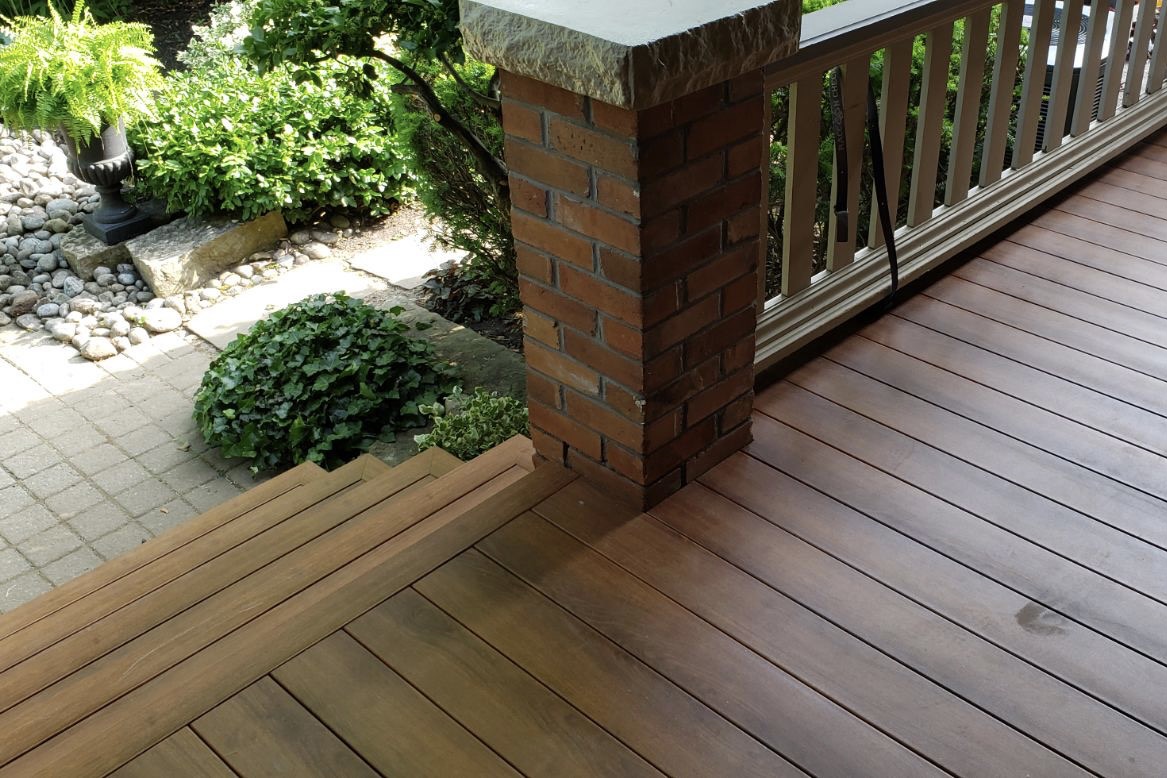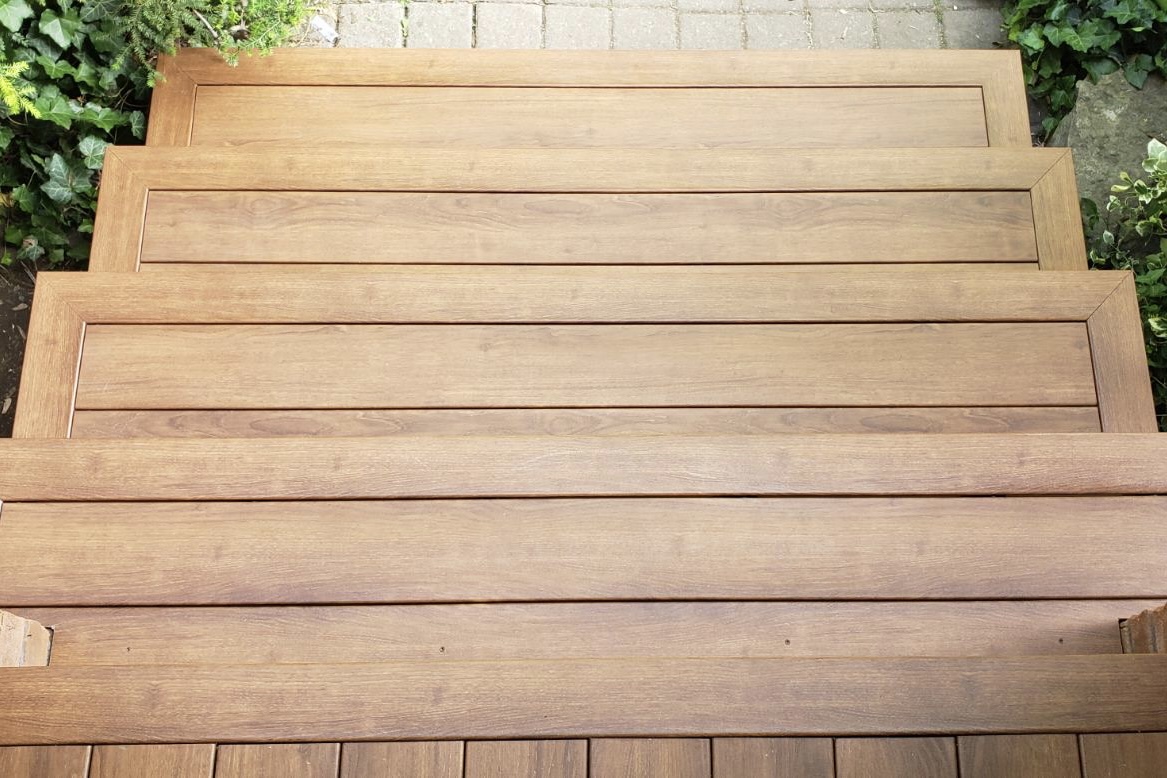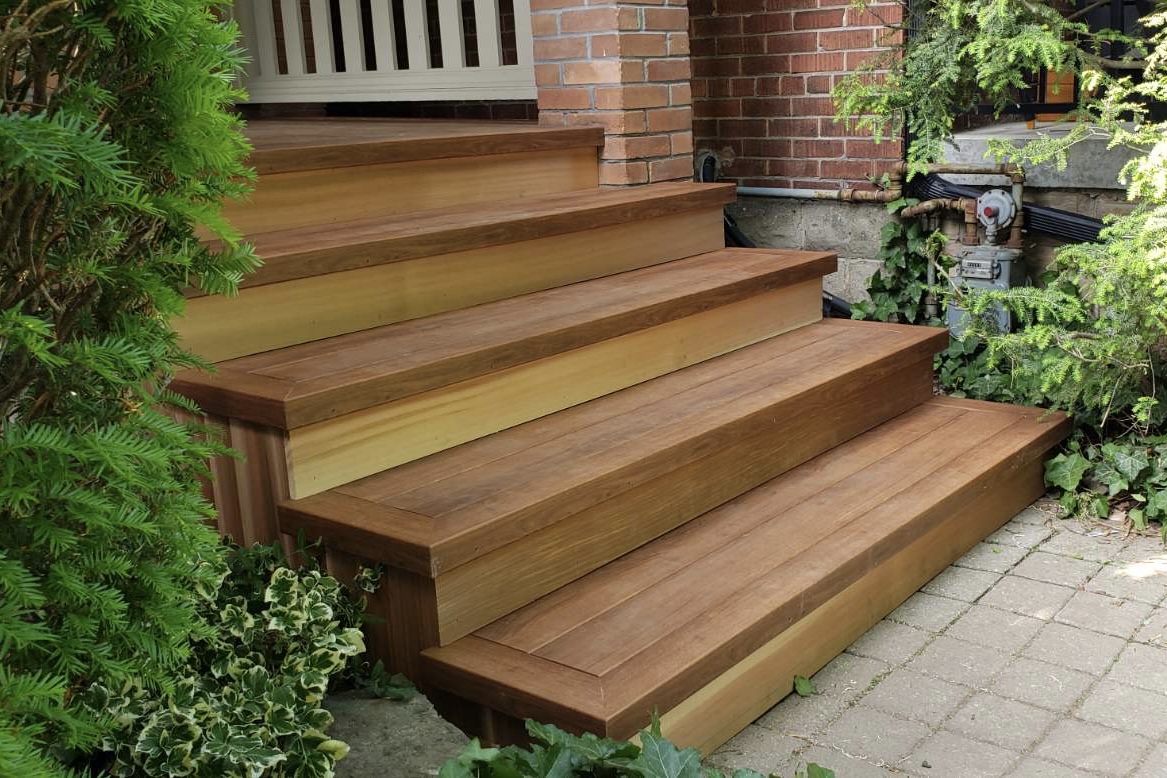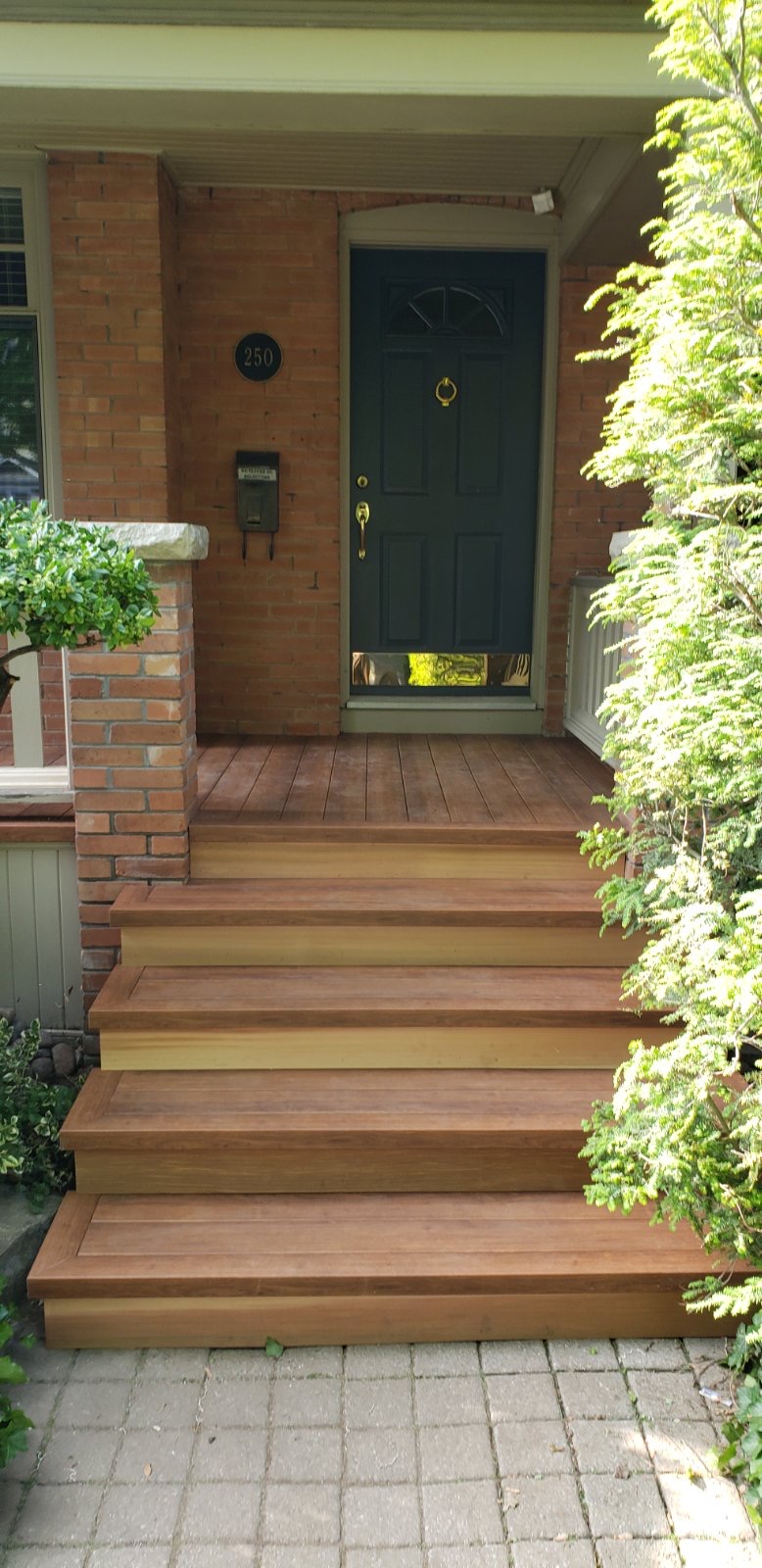 Front Porch ZURI
Zuri® Premium Decking by Royal® combines the aesthetics of exotic timber while maintaining its beauty far longer. Which gives you the opportunity to build an outdoor environment second to none.
Zuri Premium decks are 100% PVC
25-year Colorfastness Warranty;
anti-slip coating that meets requirements Americans with Disabilities (ADA);
resistant to scratches, deformations and other mechanical damage;
protected from mold and rotting in wet areas and near water bodies;
resistance to fading under the influence of ultraviolet radiation;
hardness 30% more than competitors.
Zuri is the only manufacturer that produces boards that look like real wood. The effect is achieved through a digital print on the surface. The pattern on the boards does not repeat, which allows you to create a unique design for your deck.
Call us if you want to build a Zuri deck.
 (416) 915-2693