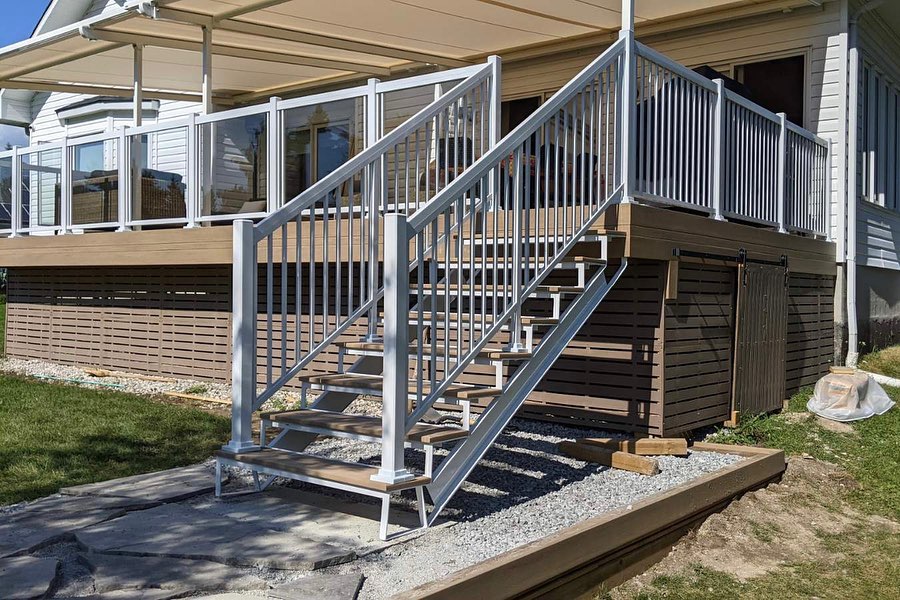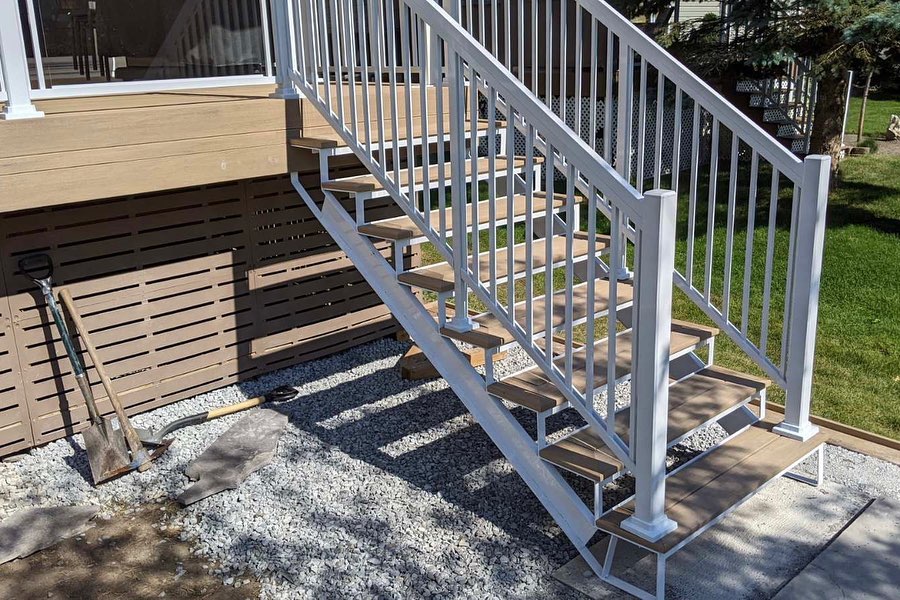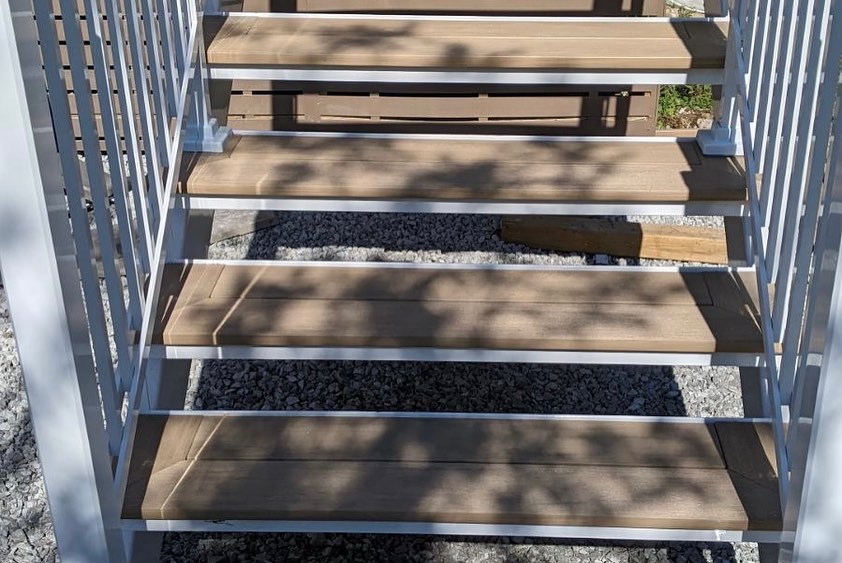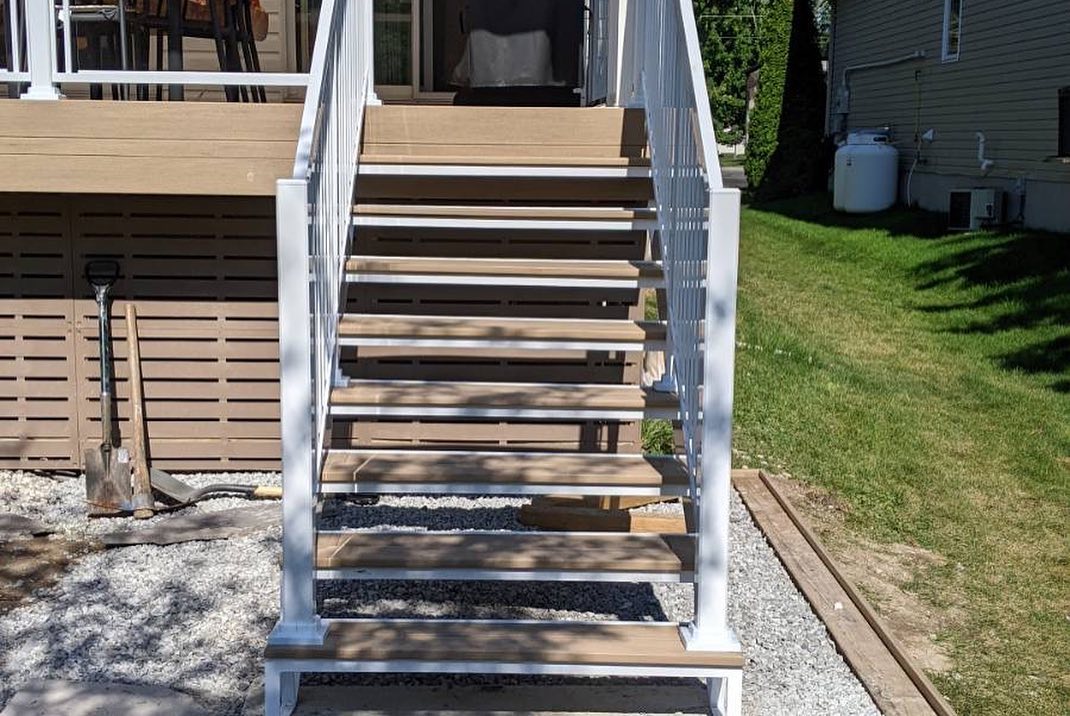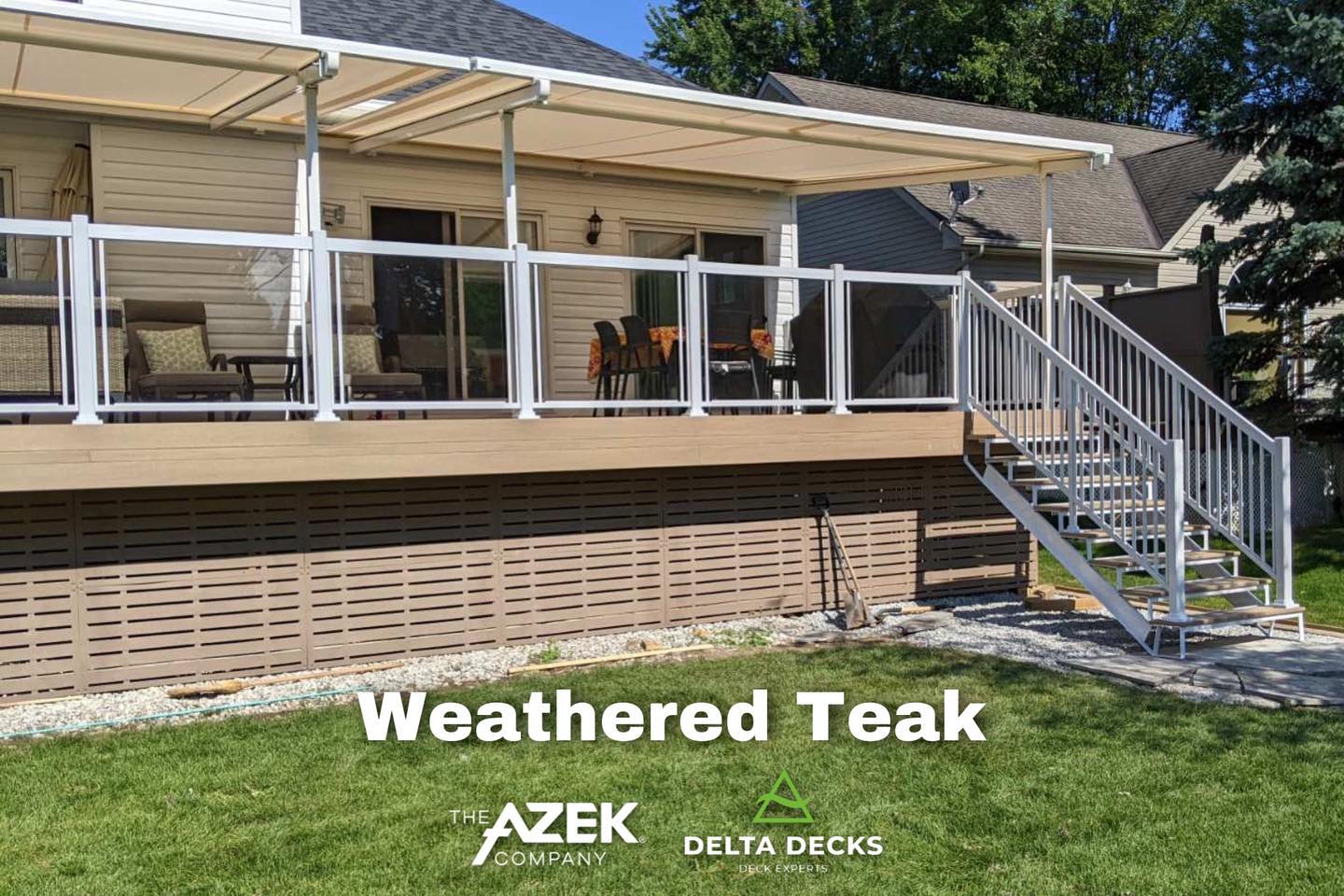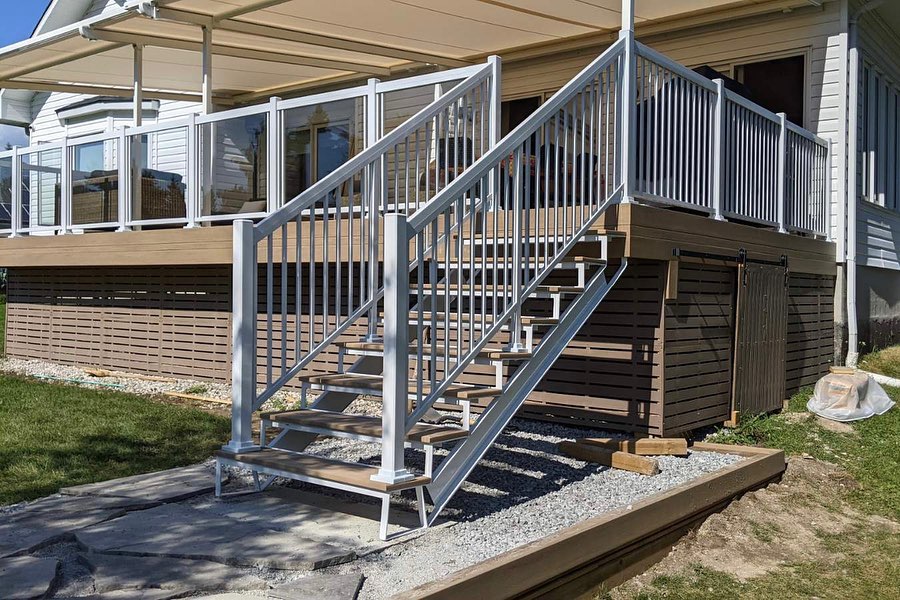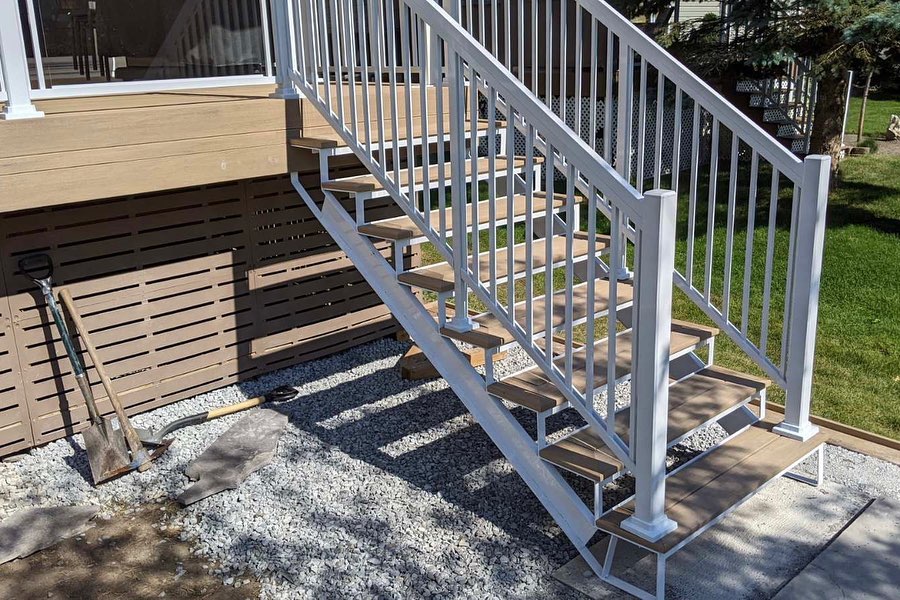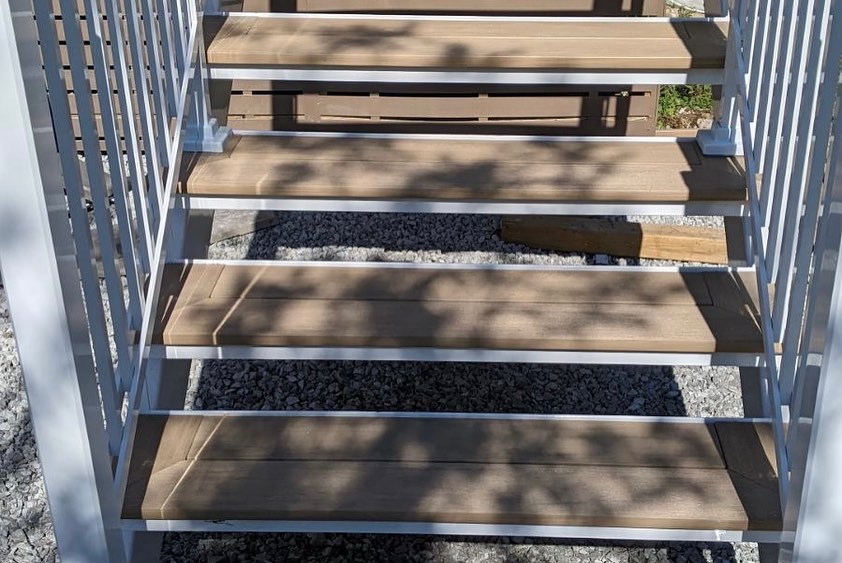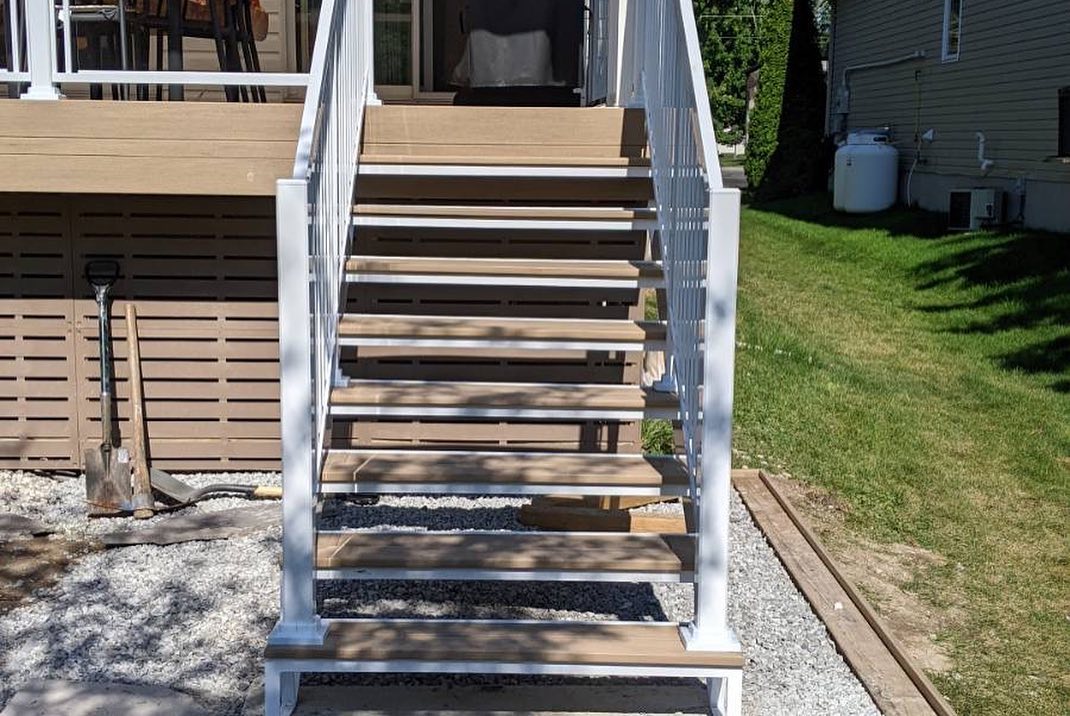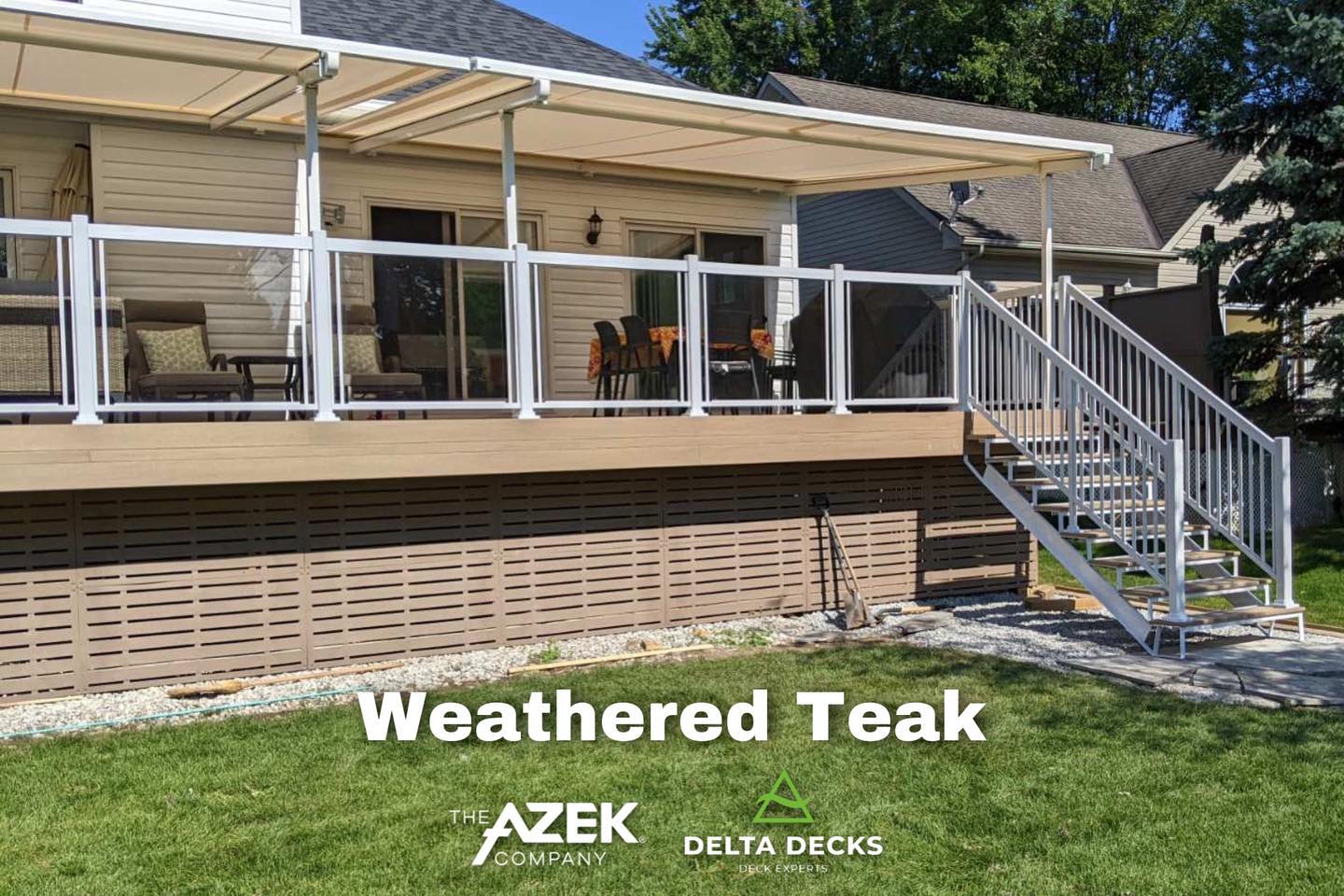 AZEK PVC Deck
Here is an Azek Weathered Teak deck with powder coated custom steel stairs and open risers.
Deck Material
If you're dreaming of a light brown deck, then Weathered Teak boards from the Azek Vintage collection might appeal to you. Bright light brown color, unique pattern, concealed fastening system and variety of profiles will give you the impression of natural decking.
The Azek Vintage Weathered Teak collection is made of PVC planks. They have a significant advantage over composite and wood decking. Durable, scratch resistant, rot and mildew resistant, boards from this collection will last a lifetime.
▫️ Realistic Wood Appearance
▫️ Exclusive Embossing Pattern
▫️ Superior Durability
▫️ Mold and Mildew Resistant
▫️ Rustic Texture
▫️ Stain, Scratch, and Split Resistant
▫️ Limited Lifetime Manufacturer's Warranty
We used decorating skirting to enclose the underside of the deck which hides the structural members.
Railing
We installed aluminum and glass railing.
Aluminum railing are maintenance-free – it will not splinter, it will not crack, it doesn't need to be repainted. Aluminum railing is fairly inexpensive to buy and it's easy and fast to install. The main advantage of glass railing is aesthetics, it looks beautiful and it doesn't block your view.