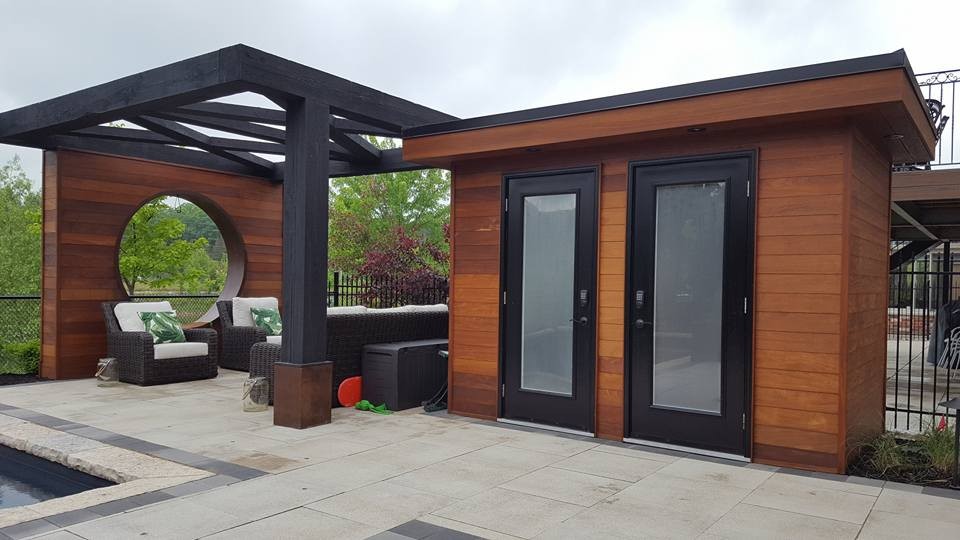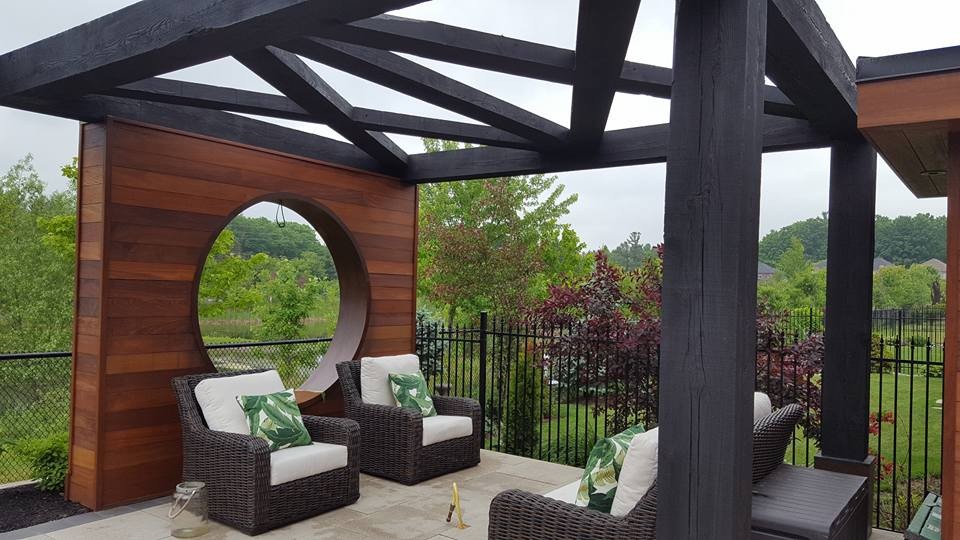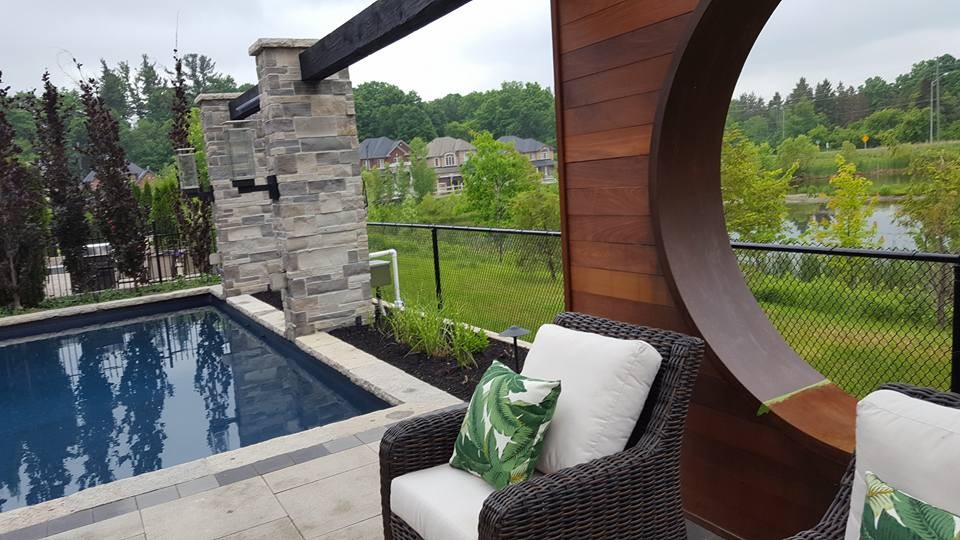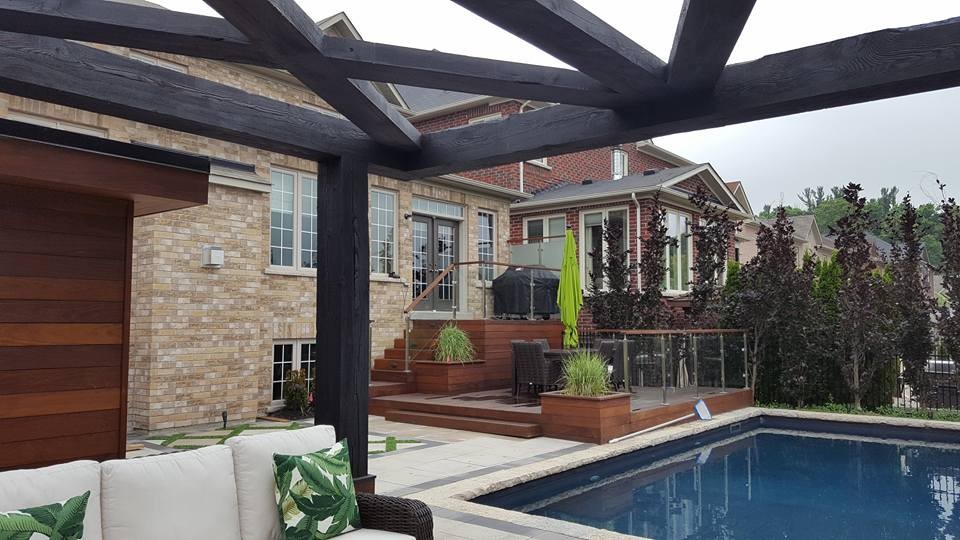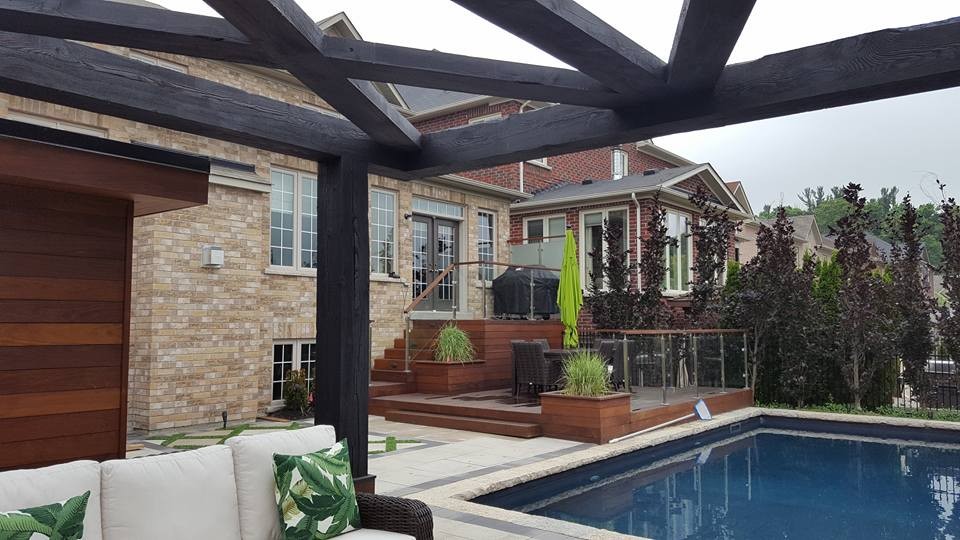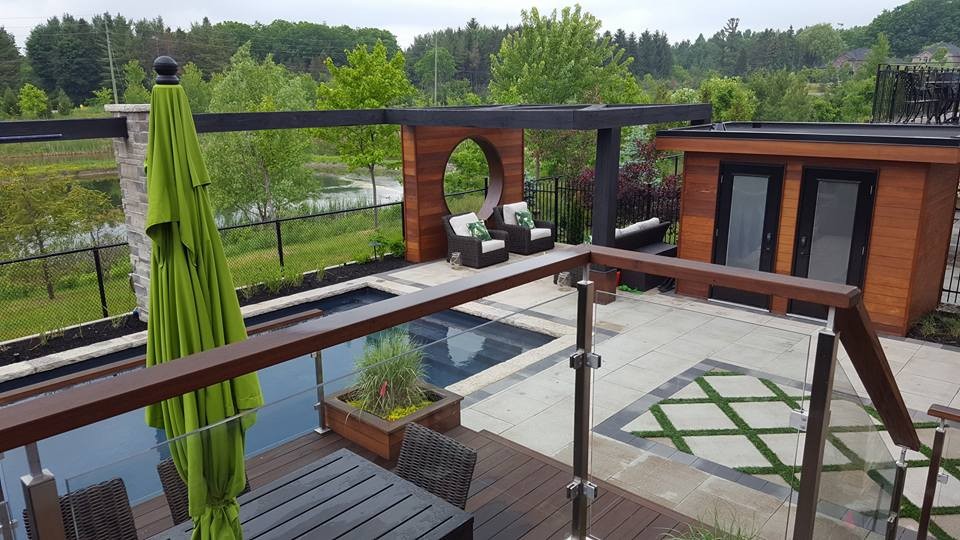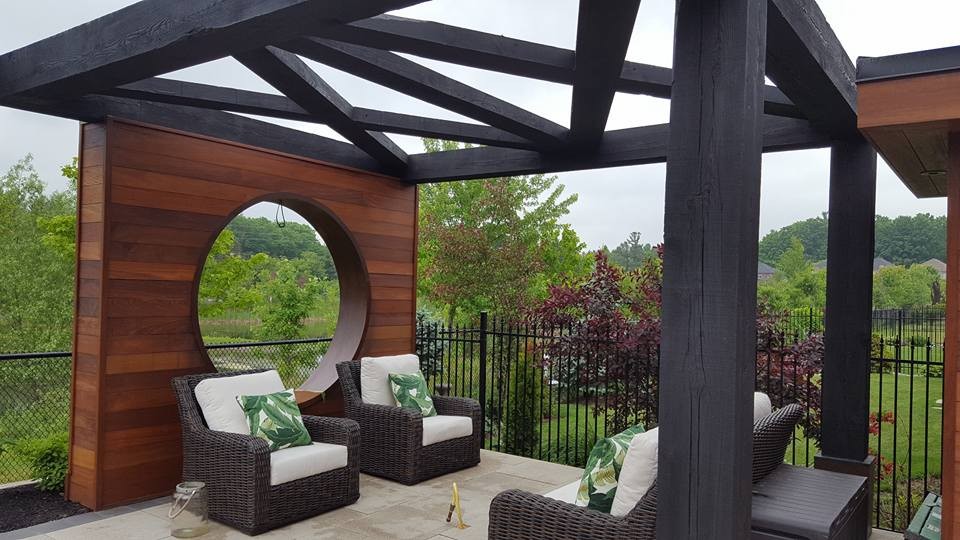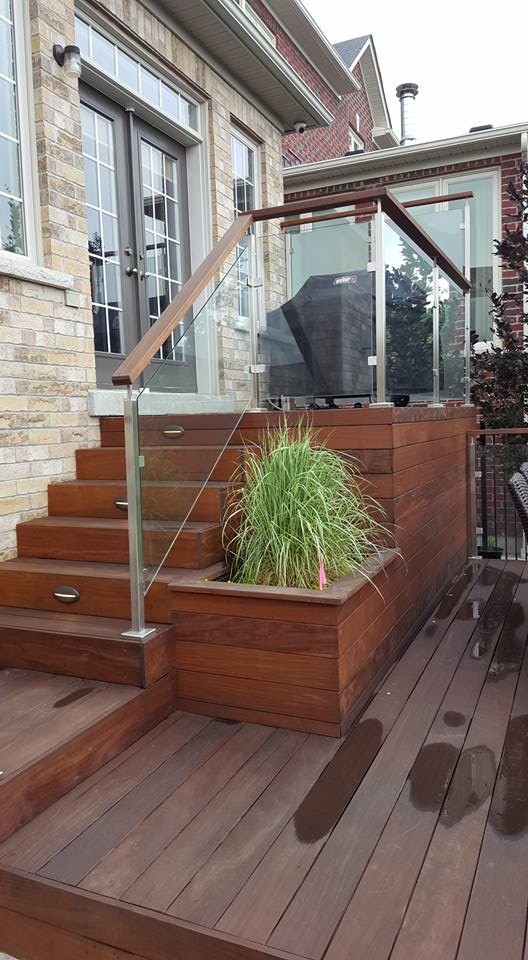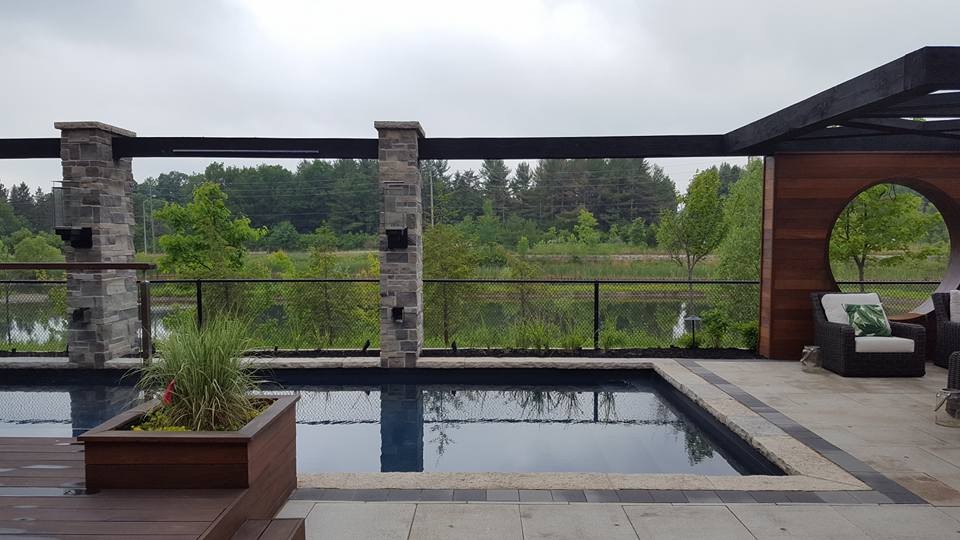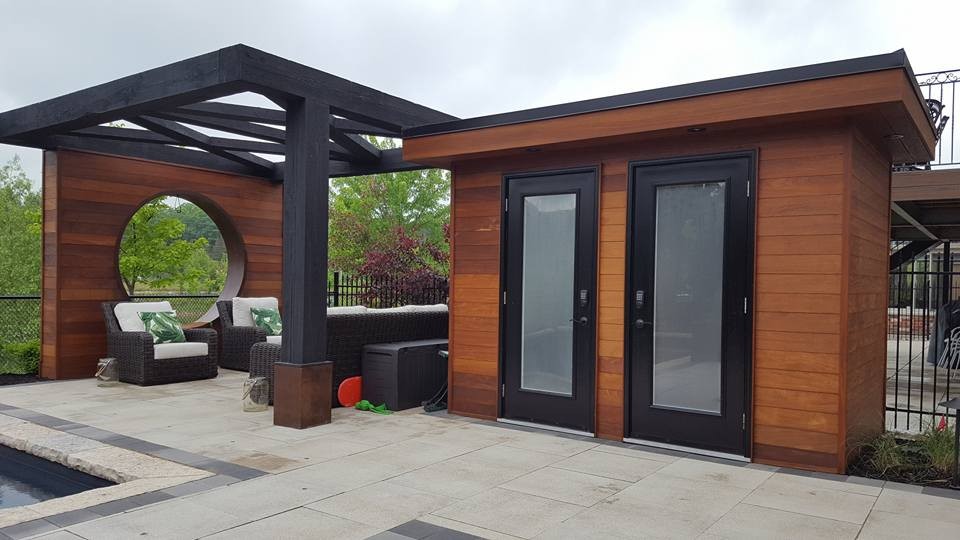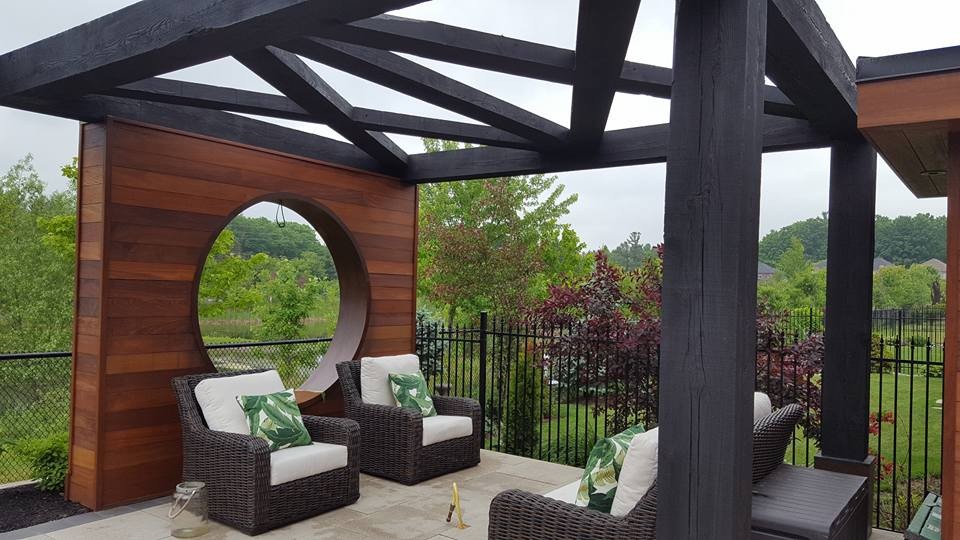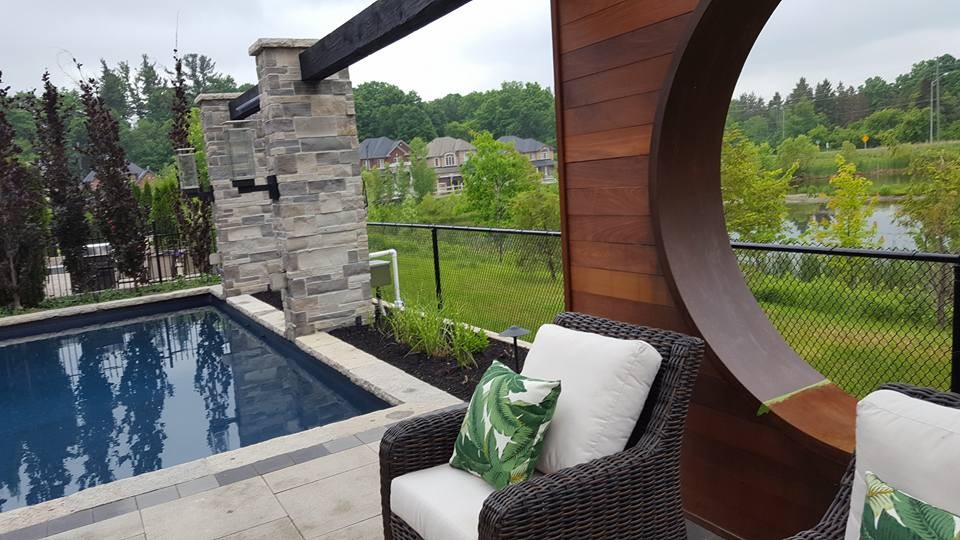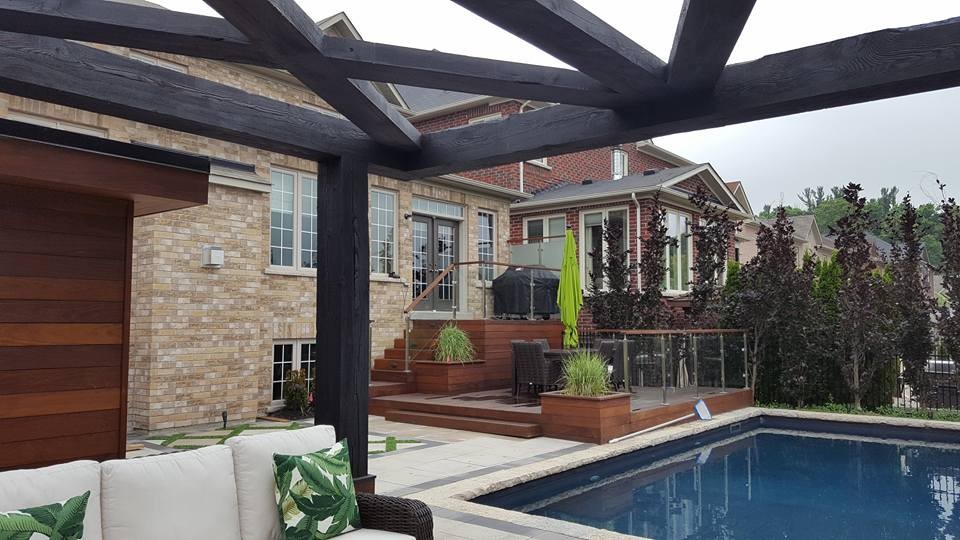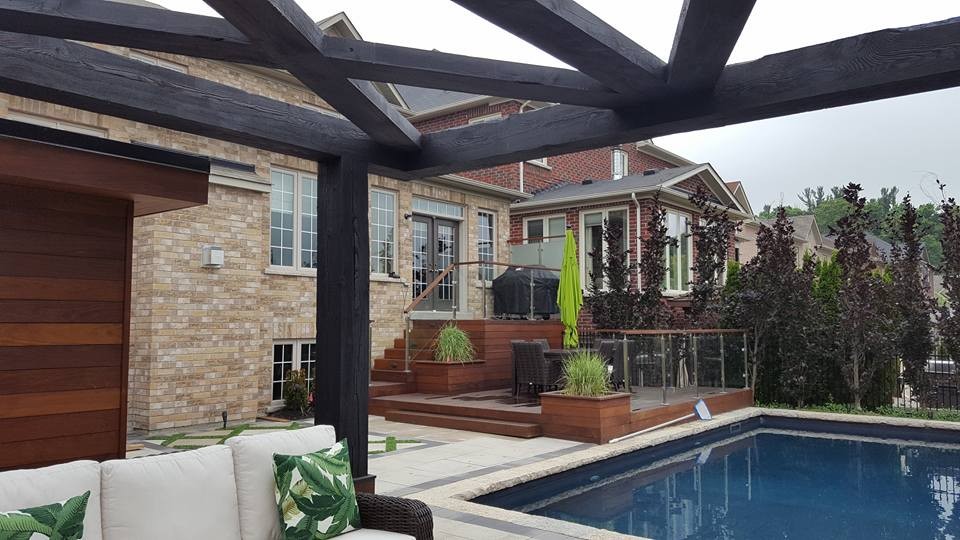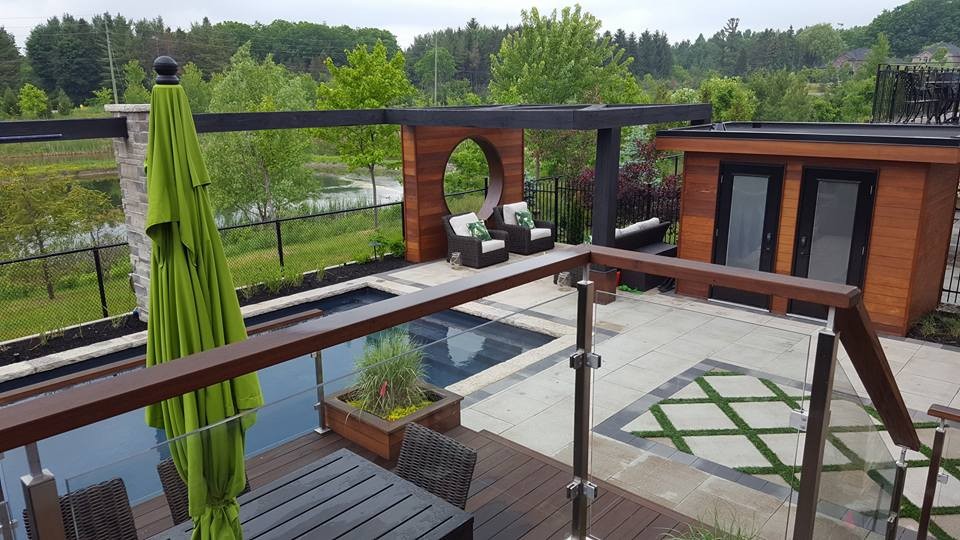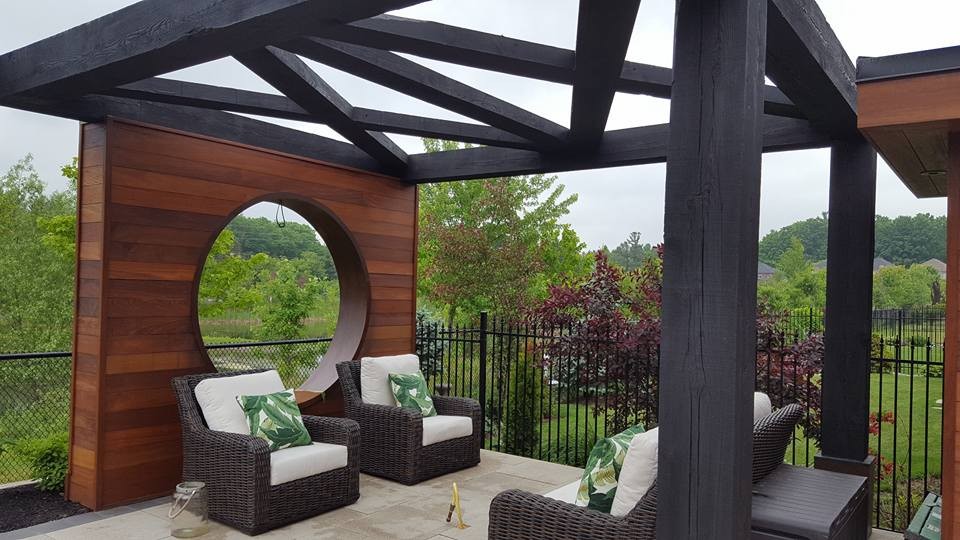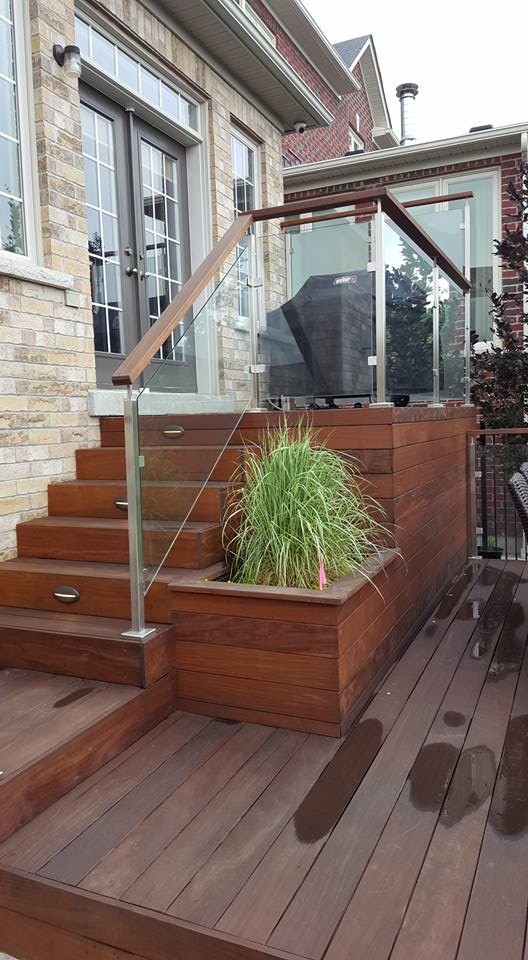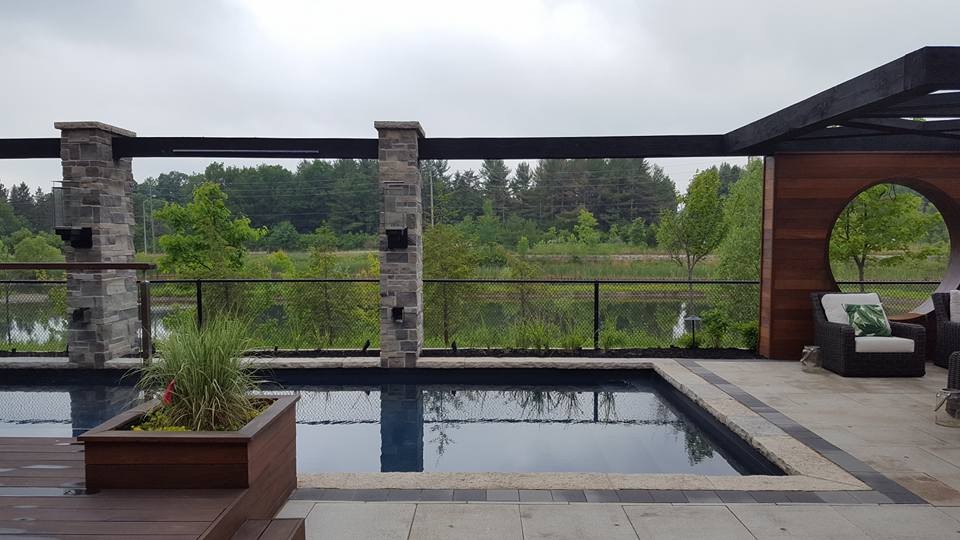 VAUGHAN PROJECT
Summer is here already! And we're here to help with any last-minute preparations! Canadian summer is not a long one, so let's cherish it by being outside as much as we can. Hiking and traveling are wonderful, but we're here to help with a different aspect of being outdoorsy – enjoying your own backyard and turning it into its dream version. When you make that decision and start researching your options, it's time to call on us.
Pool Cabana Designs: Beautiful and Functional
What are you looking for in a new cabana? It's possible to put practically anything you can imagine inside – a bar, kitchen or a changing room are the most common uses for a cabana, but don't let your imagination stop there – it can be an entertainment space, or a cozy den for a fireplace on a summer night.
Enjoy the Shade 
You can actually have a cabana that can transform from a shady outdoor retreat on a hot day into an evening entertainment space with a fireplace and a bar. All you need is to think it through before starting to work on it, and we'll be happy to advise on the best approach.
Cook out in the Open
An outdoor kitchen allows you to be in the middle of a party while making sure that all your guests don't go hungry.
Pour Professional Cocktails in Your Backyard
Do all friends and neighbors praise your bartending skills? If you also have a pool in your backyard, it's bound to become a place of attraction in the summer. Add a bar to your cabana design, and if you install a TV or a projector in the cabana, you'll never be alone again)
Spectacular Pool House Designs to Add Outdoor Living Space 
A pool house can host any number of secret nooks for your family and guests. A winter garden, a hot tub, guest rooms – whatever you think up in terms of design, it's doable!
Live your Life Outdoors 
More patio or veranda area is always a welcome addition to any pool house – regardless of how big it is to begin with. It allows you to take some of the action outside, and offers the option to hide out inside when you feel like it.
A Flexible Design to Maximize your Space in the Open
A pool house that will make your outdoor space seem much larger. A spacious pergola over the fireplace, a cozy house from exquisite glass links the pool house design and the outdoor space next to it.