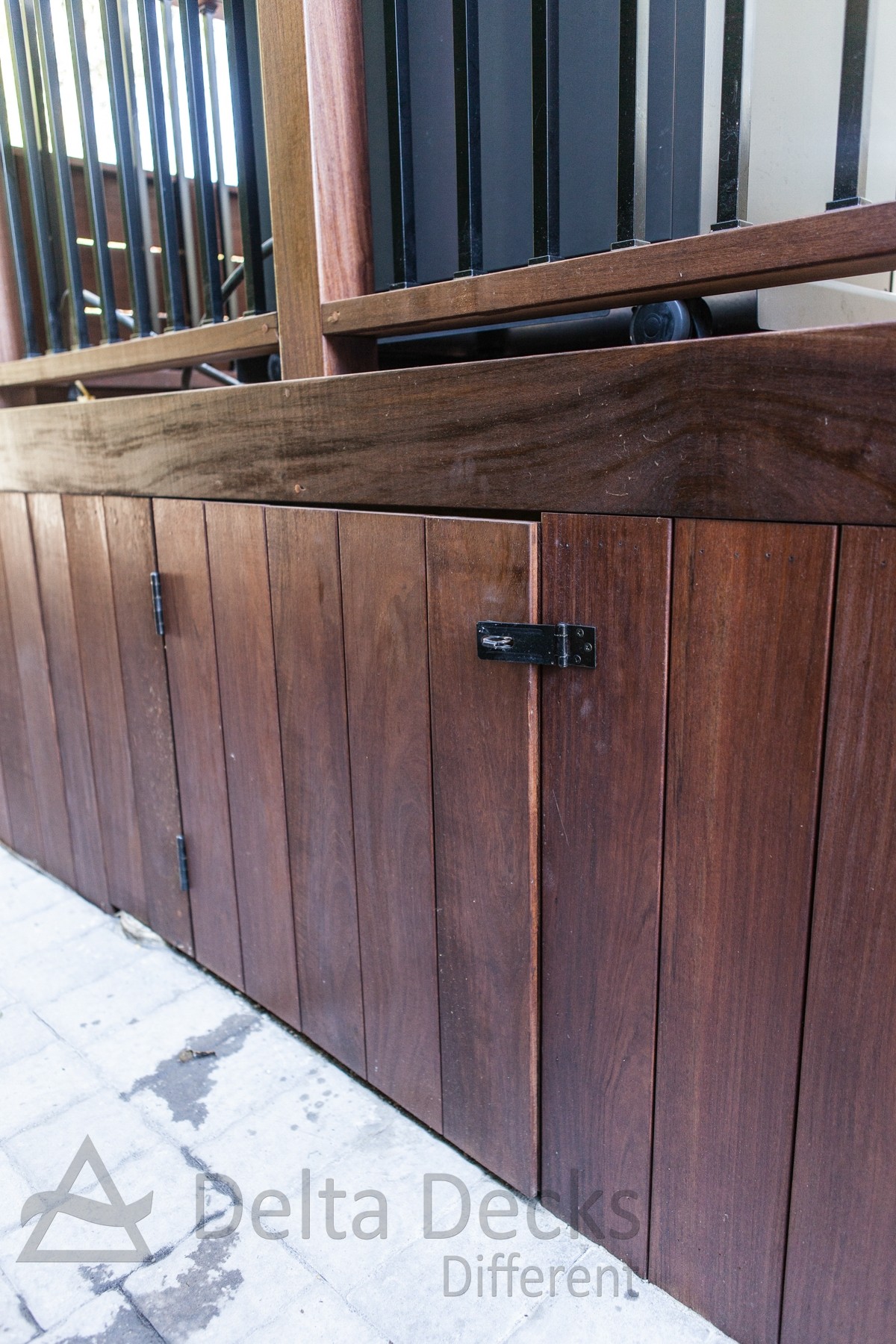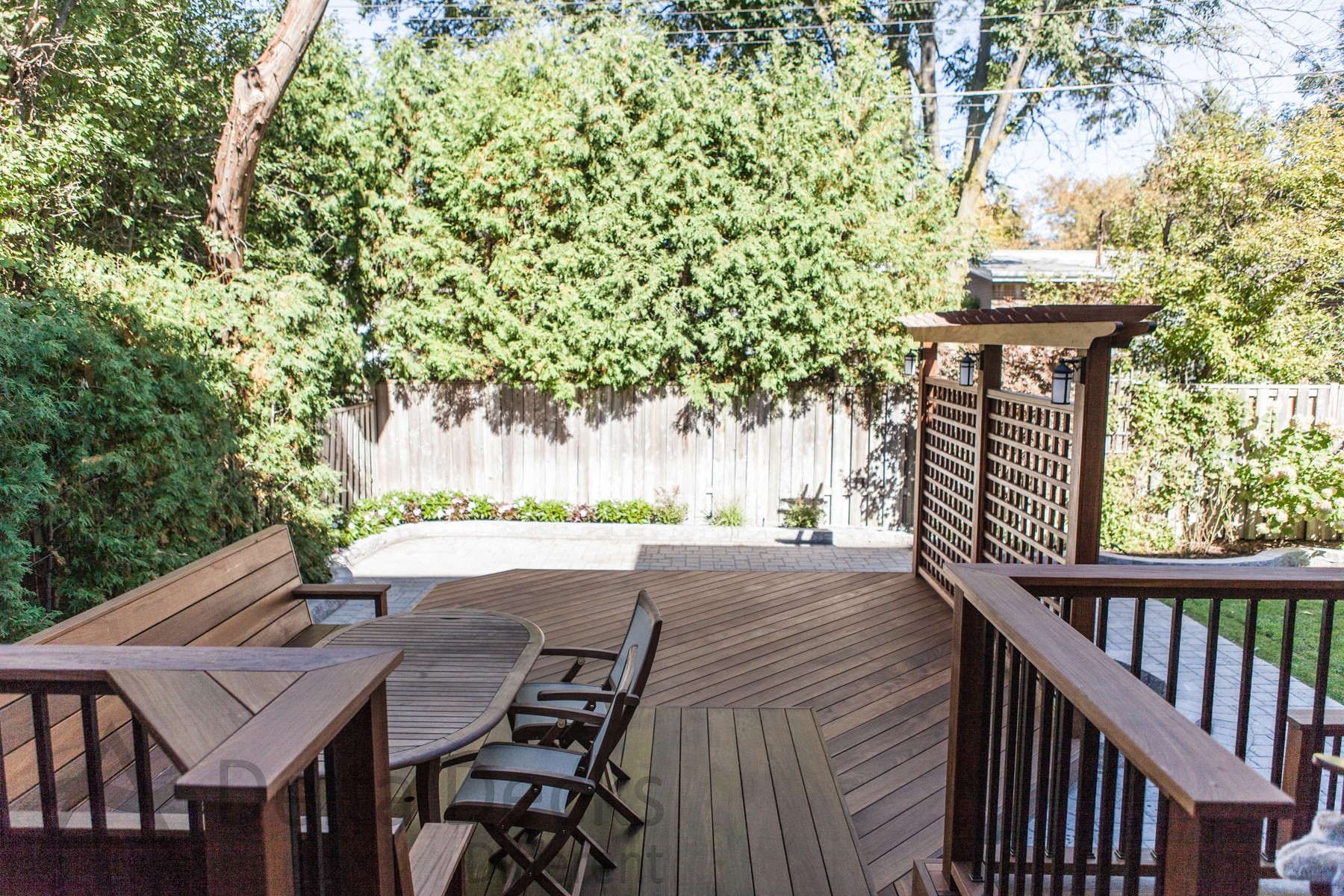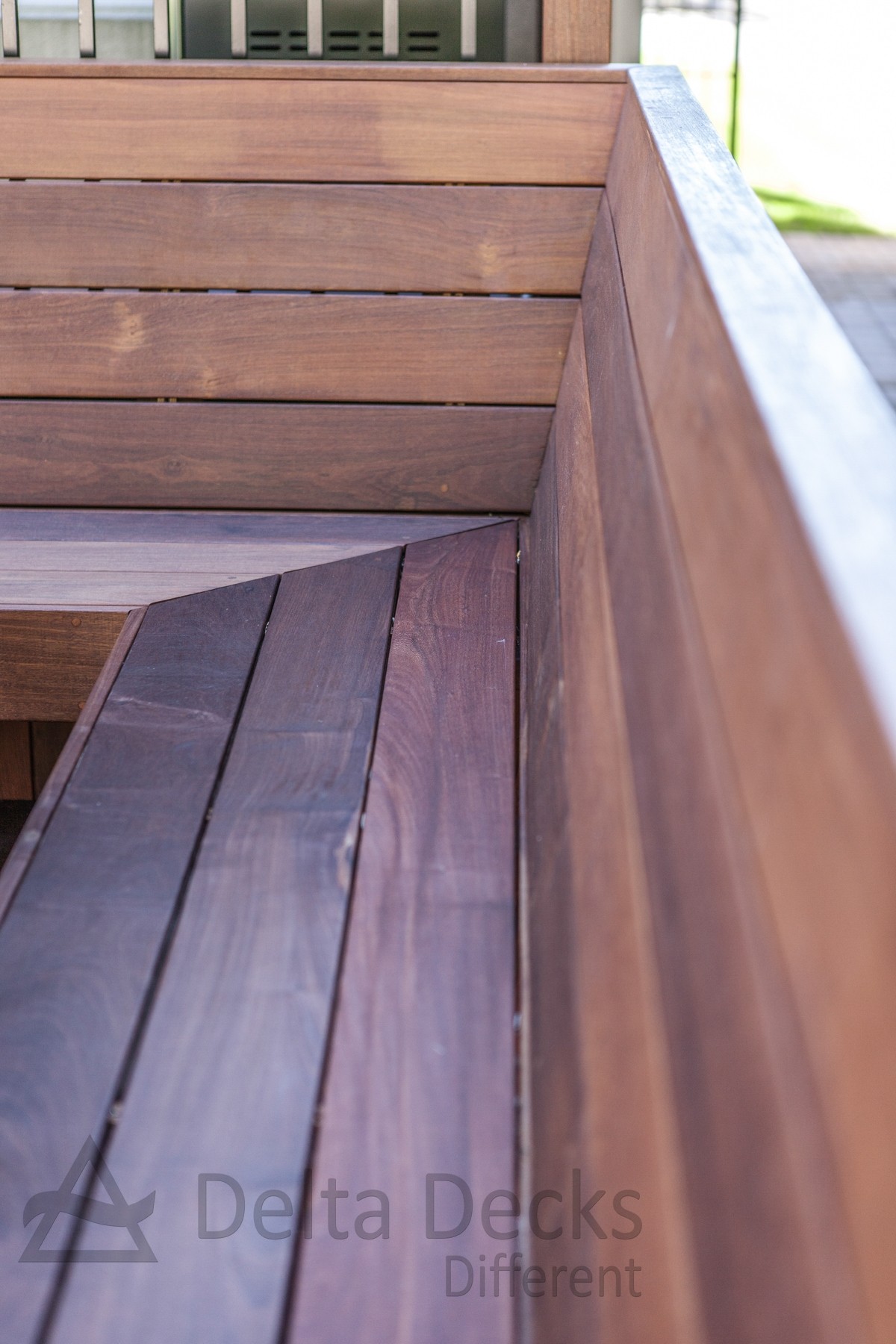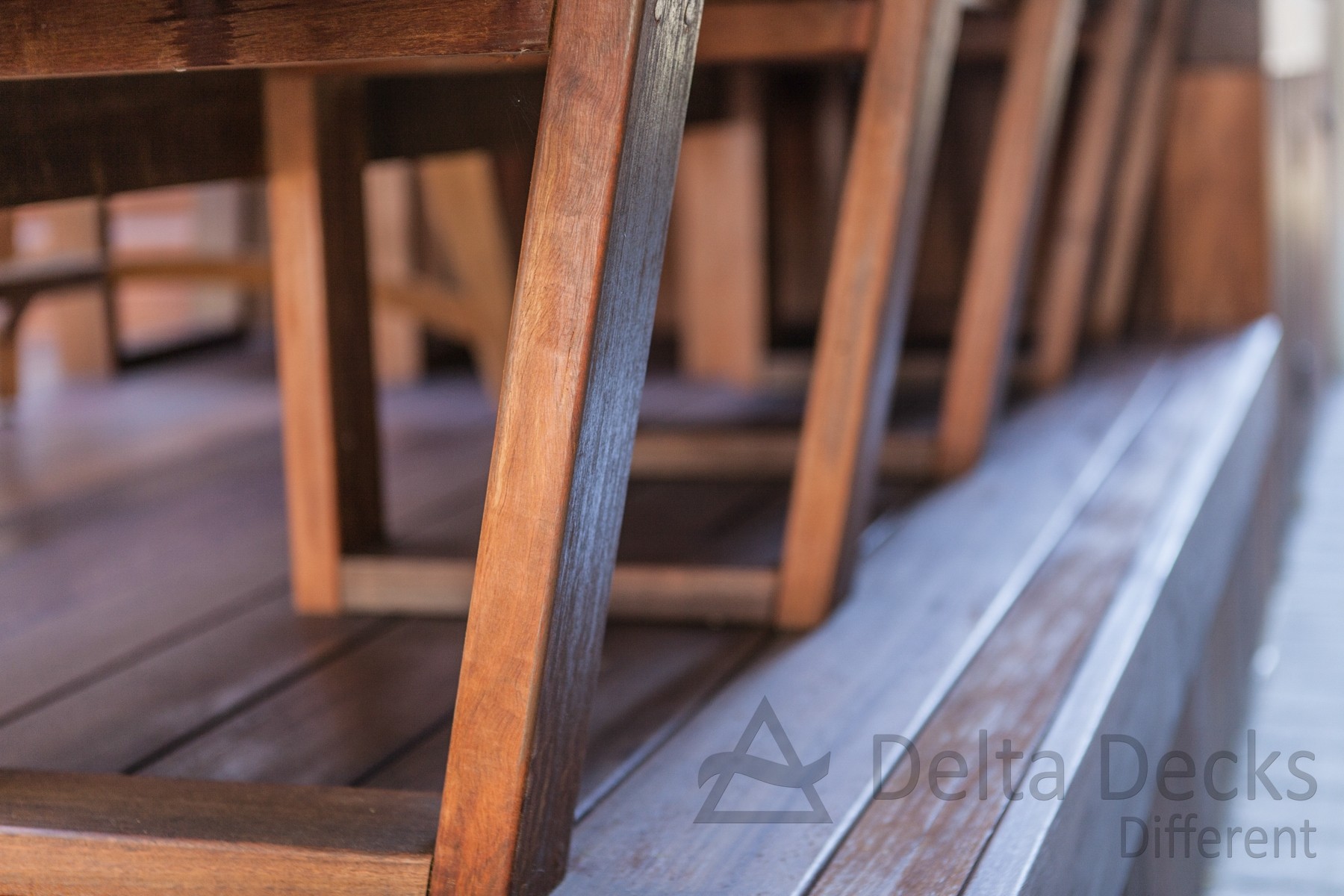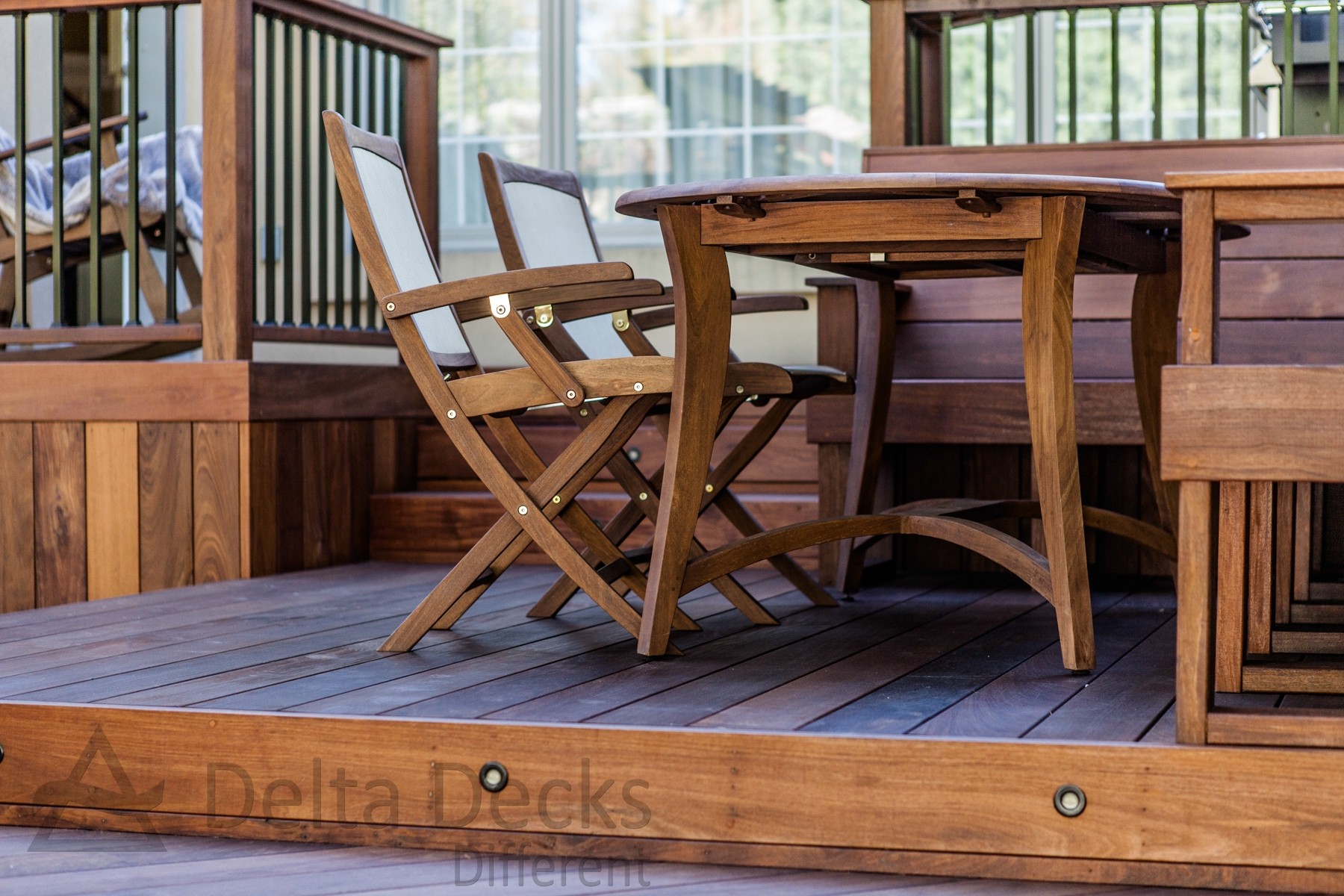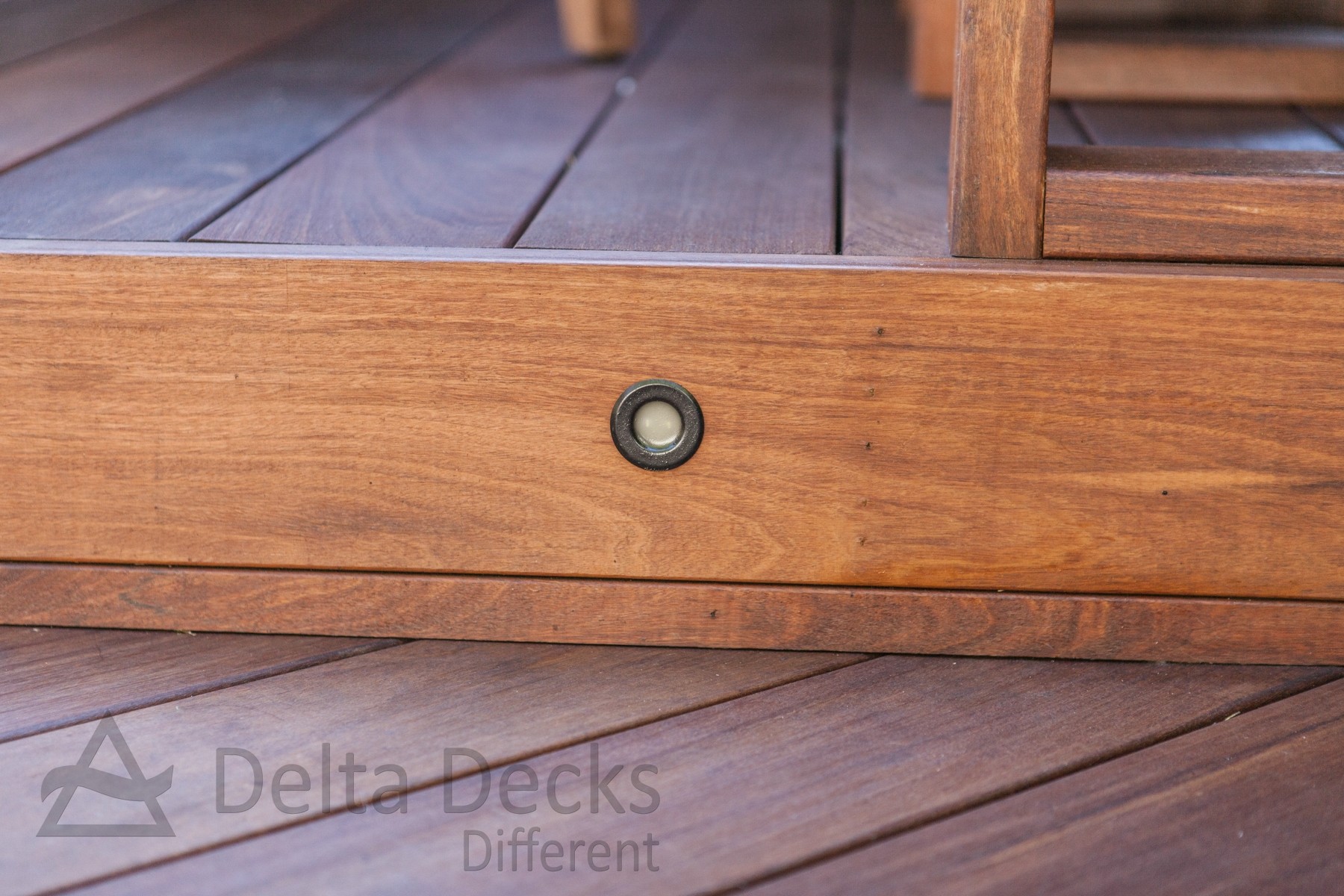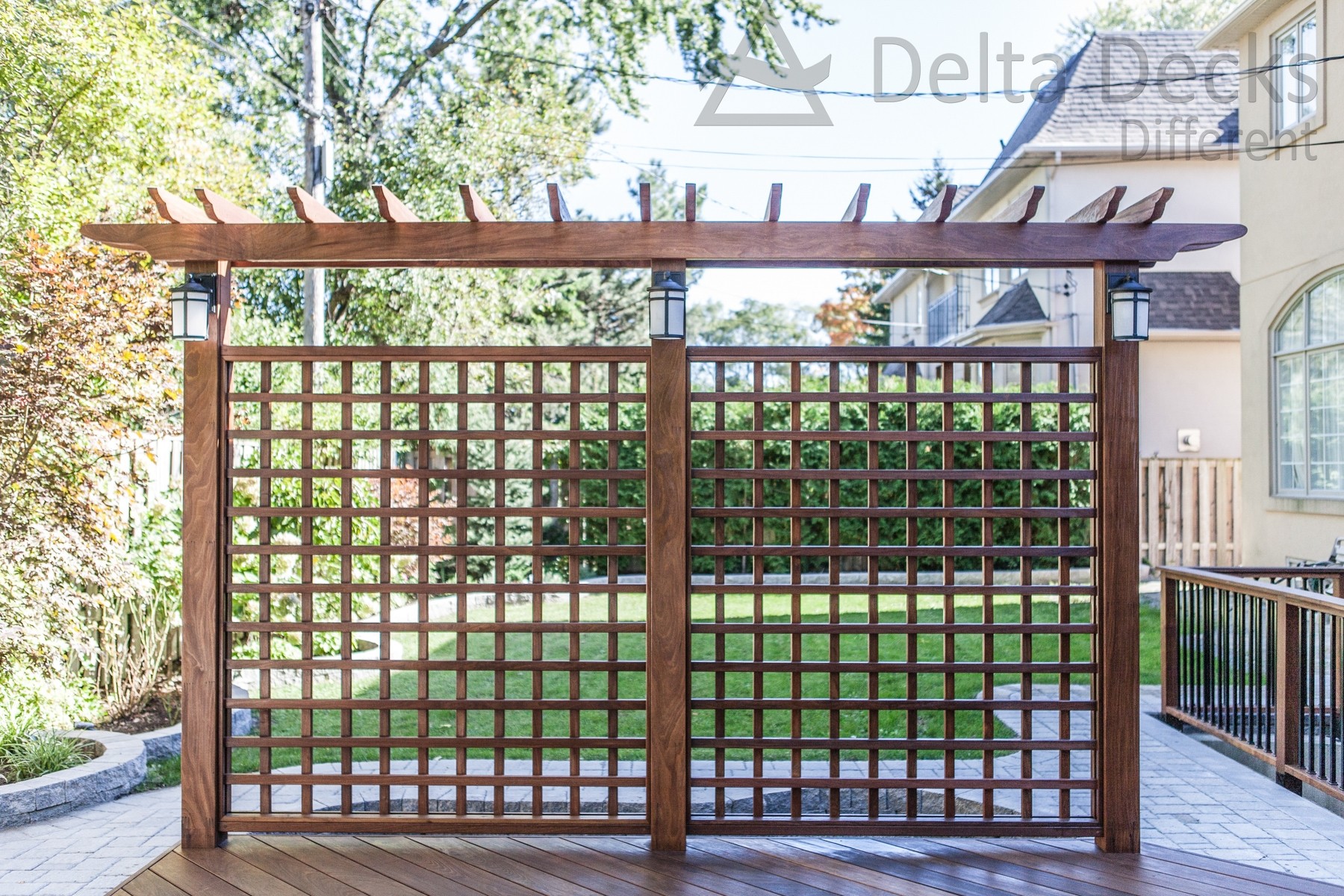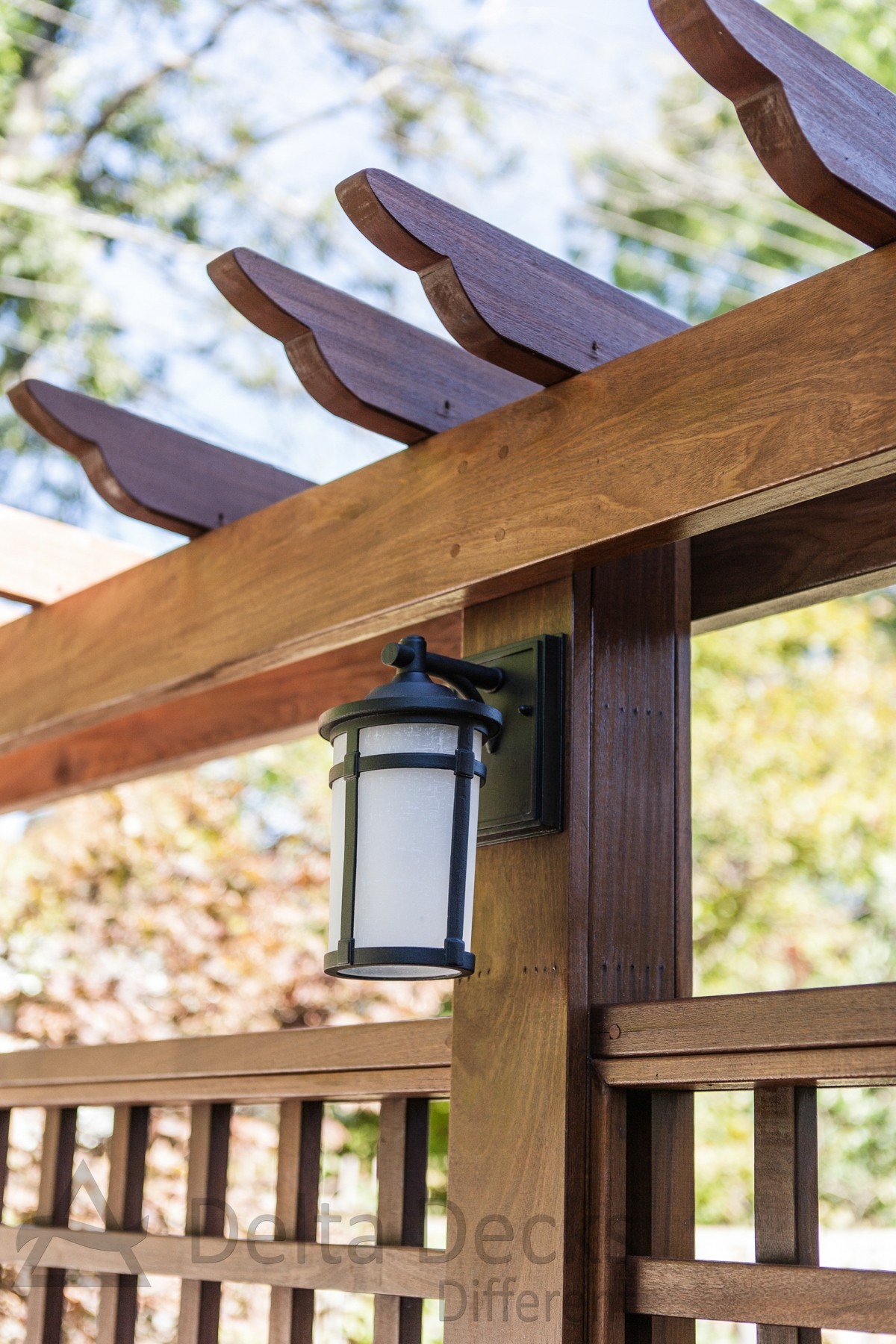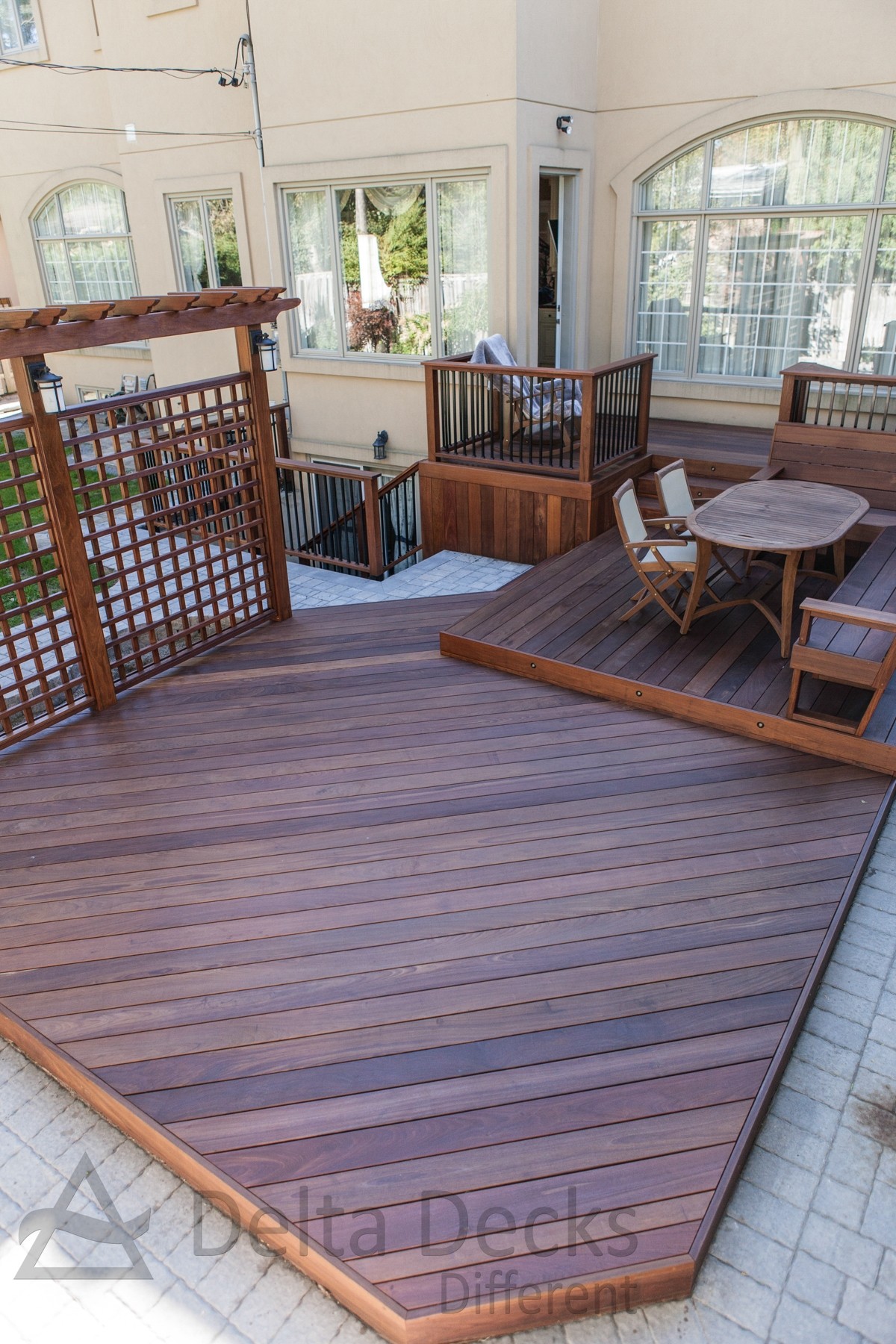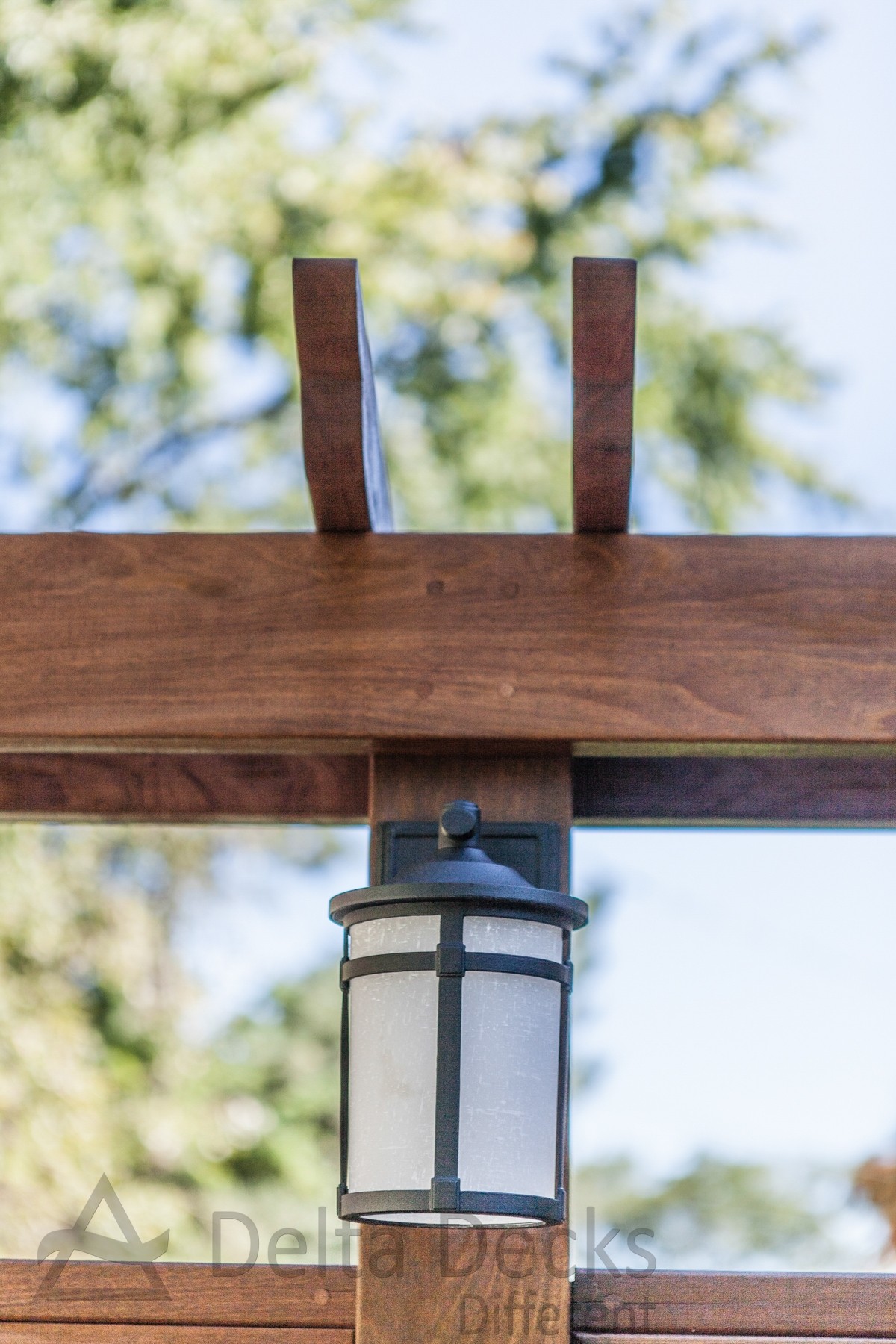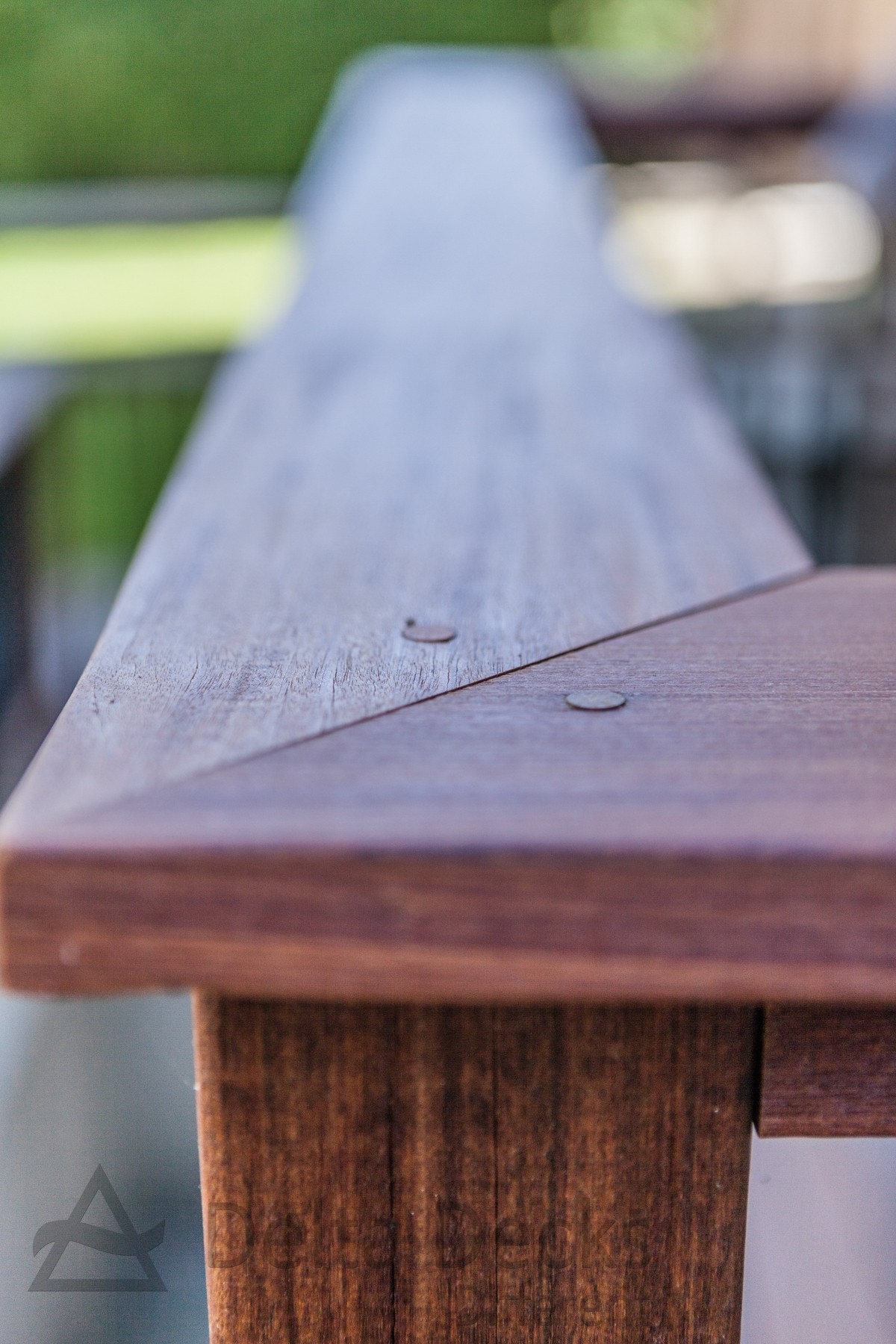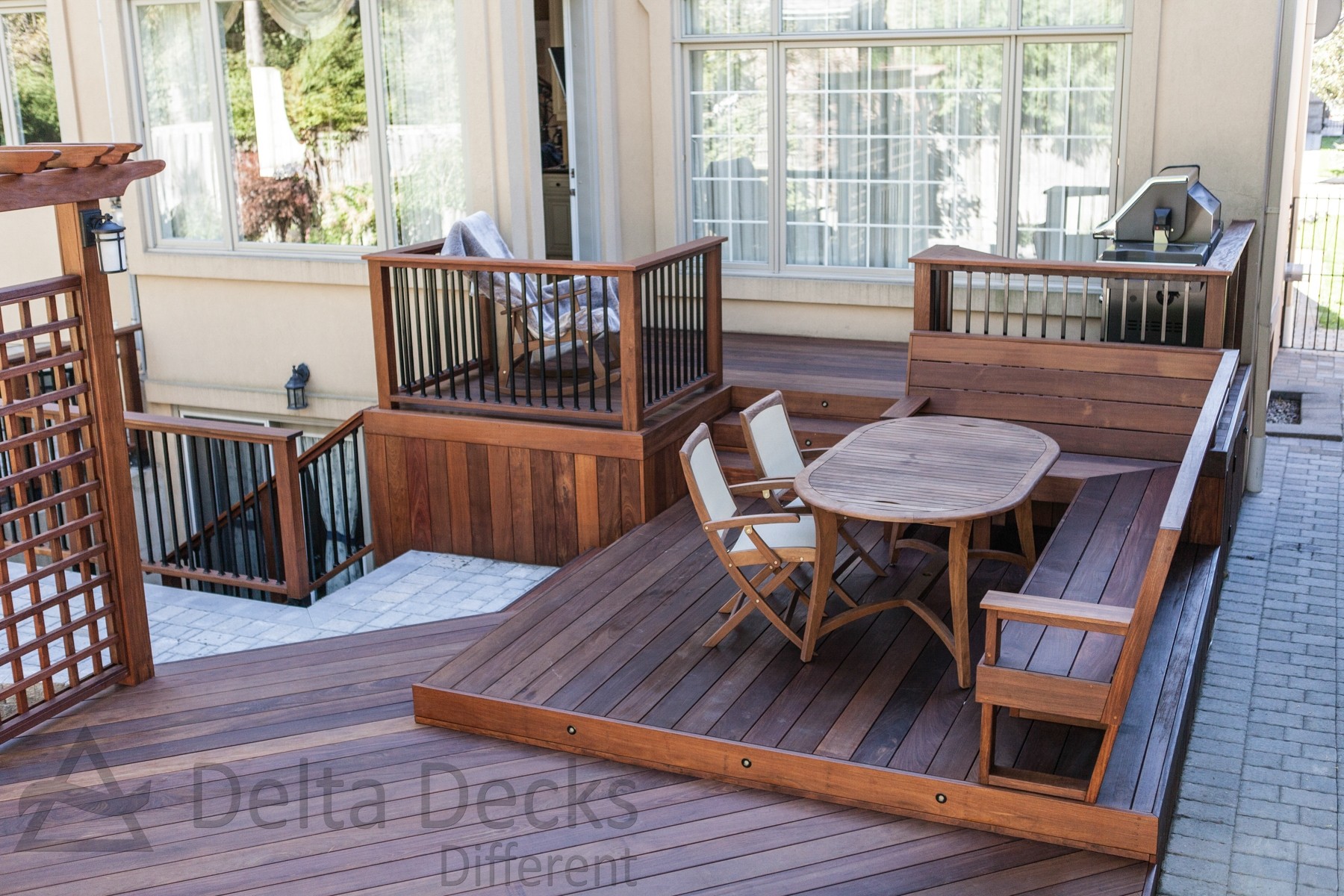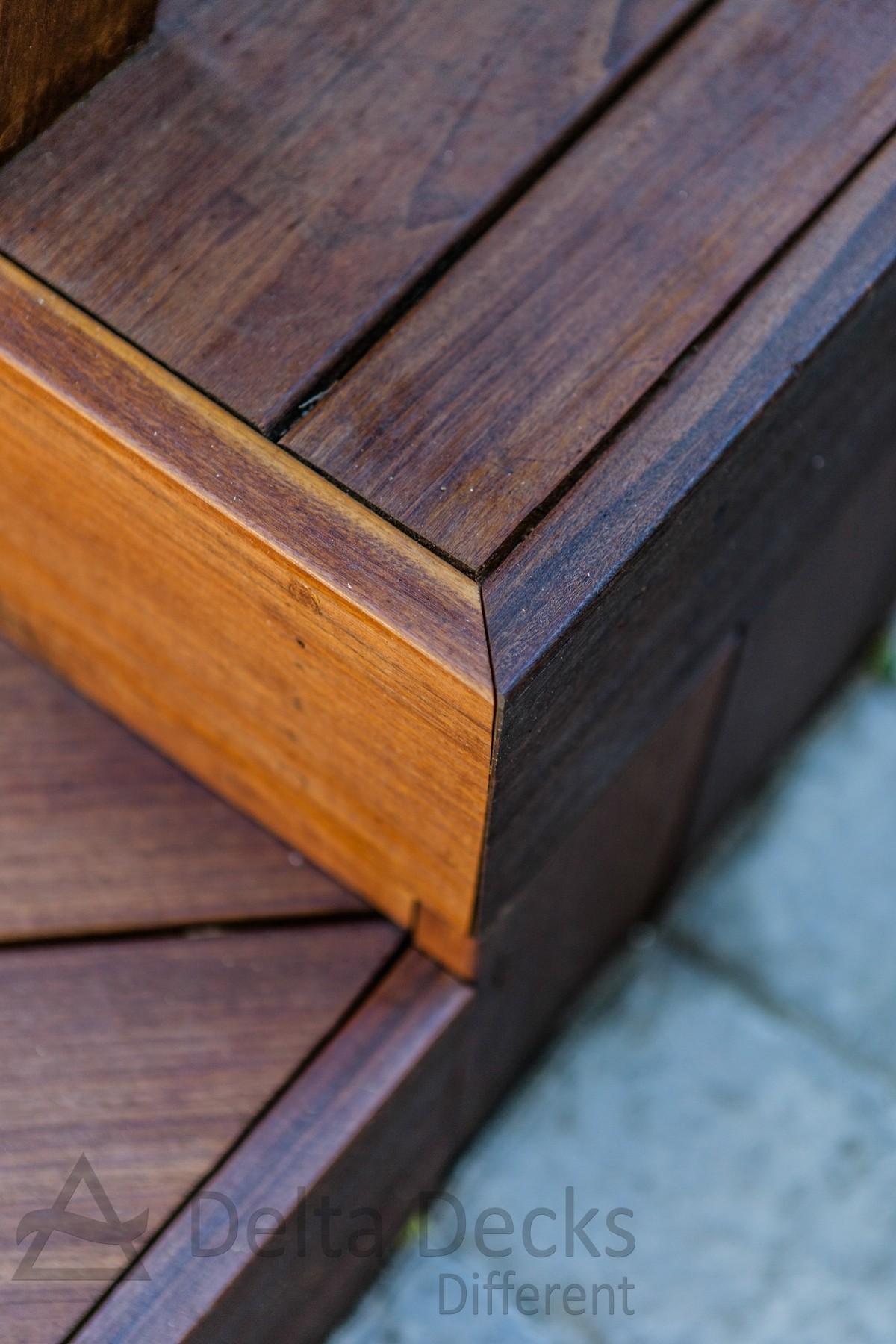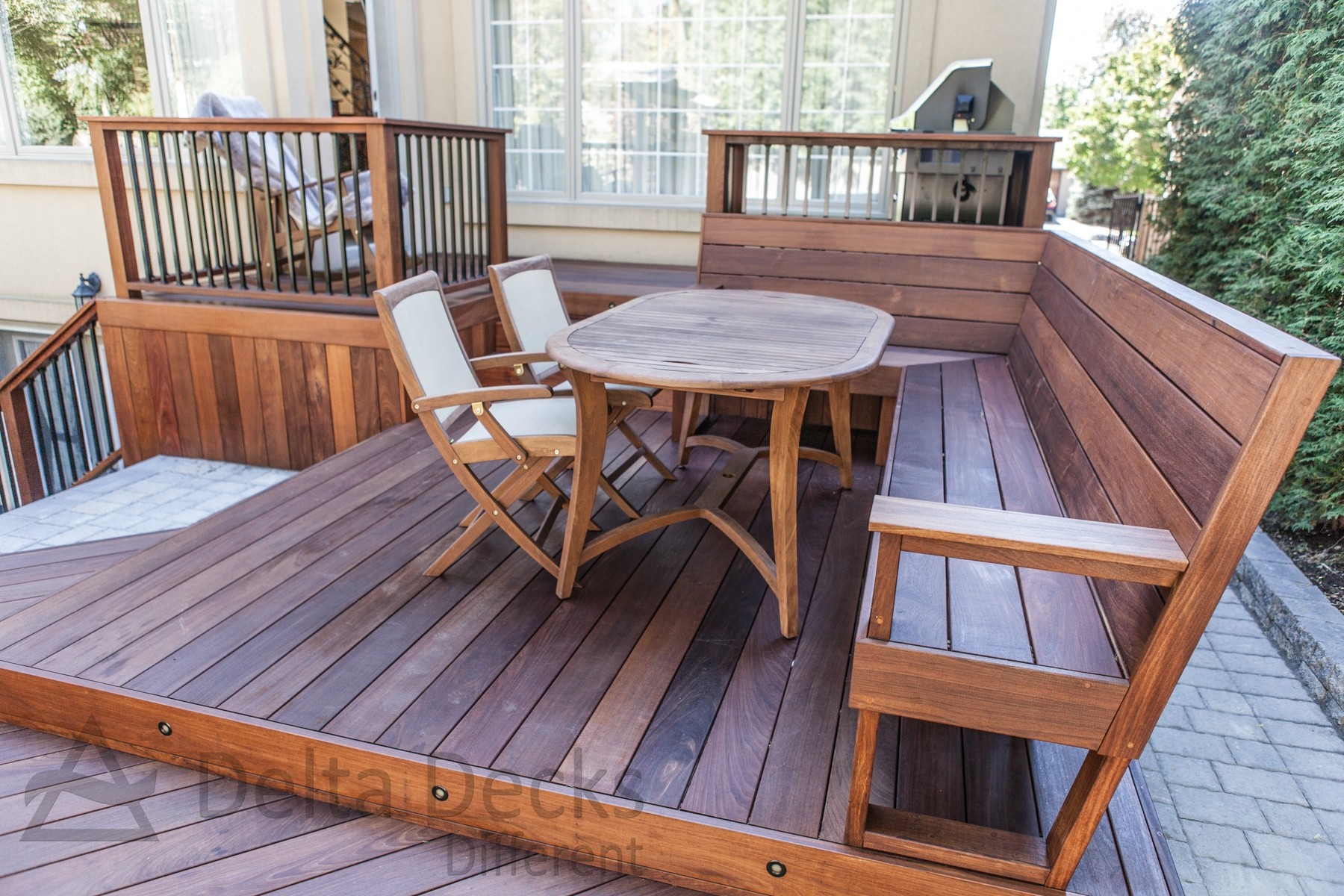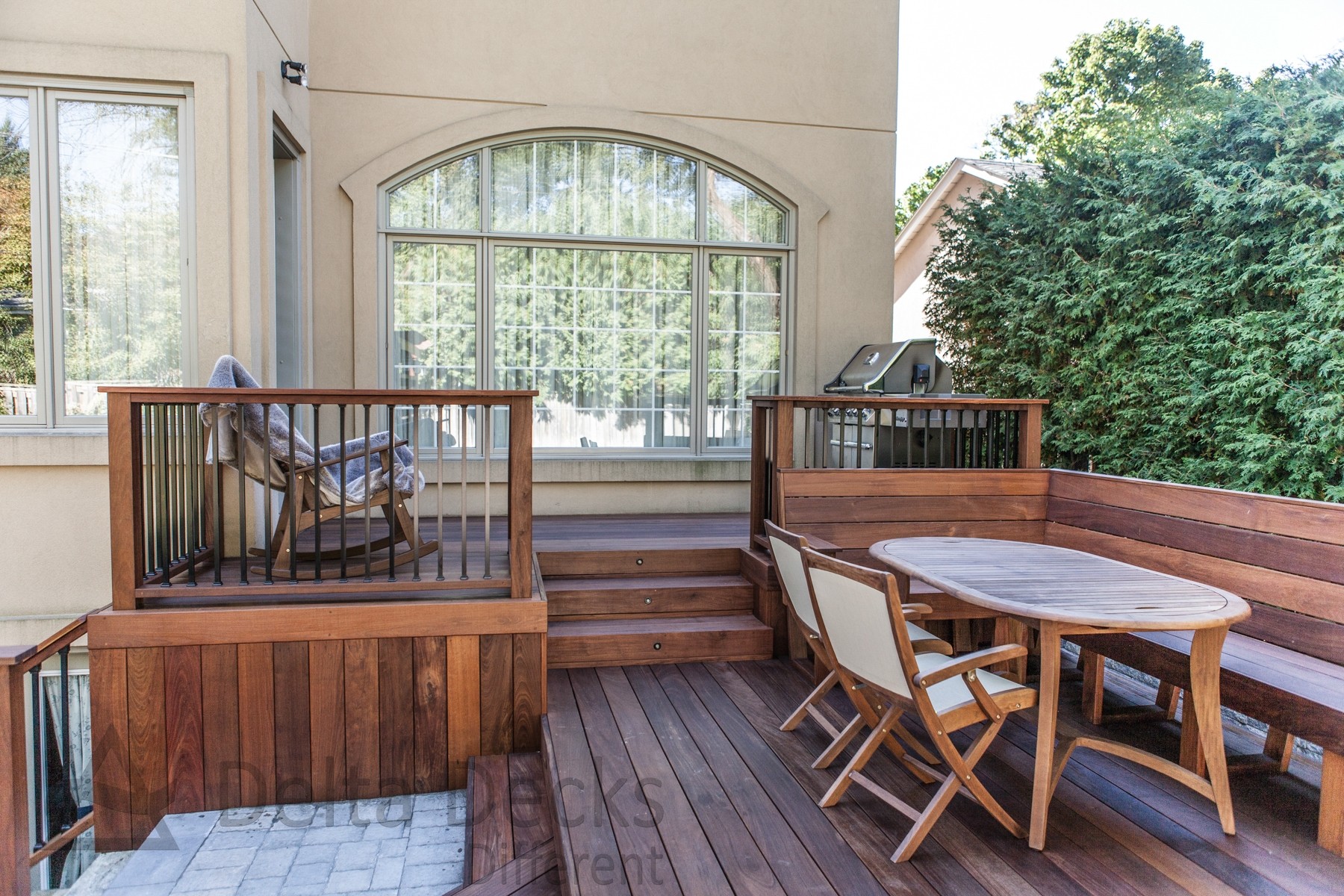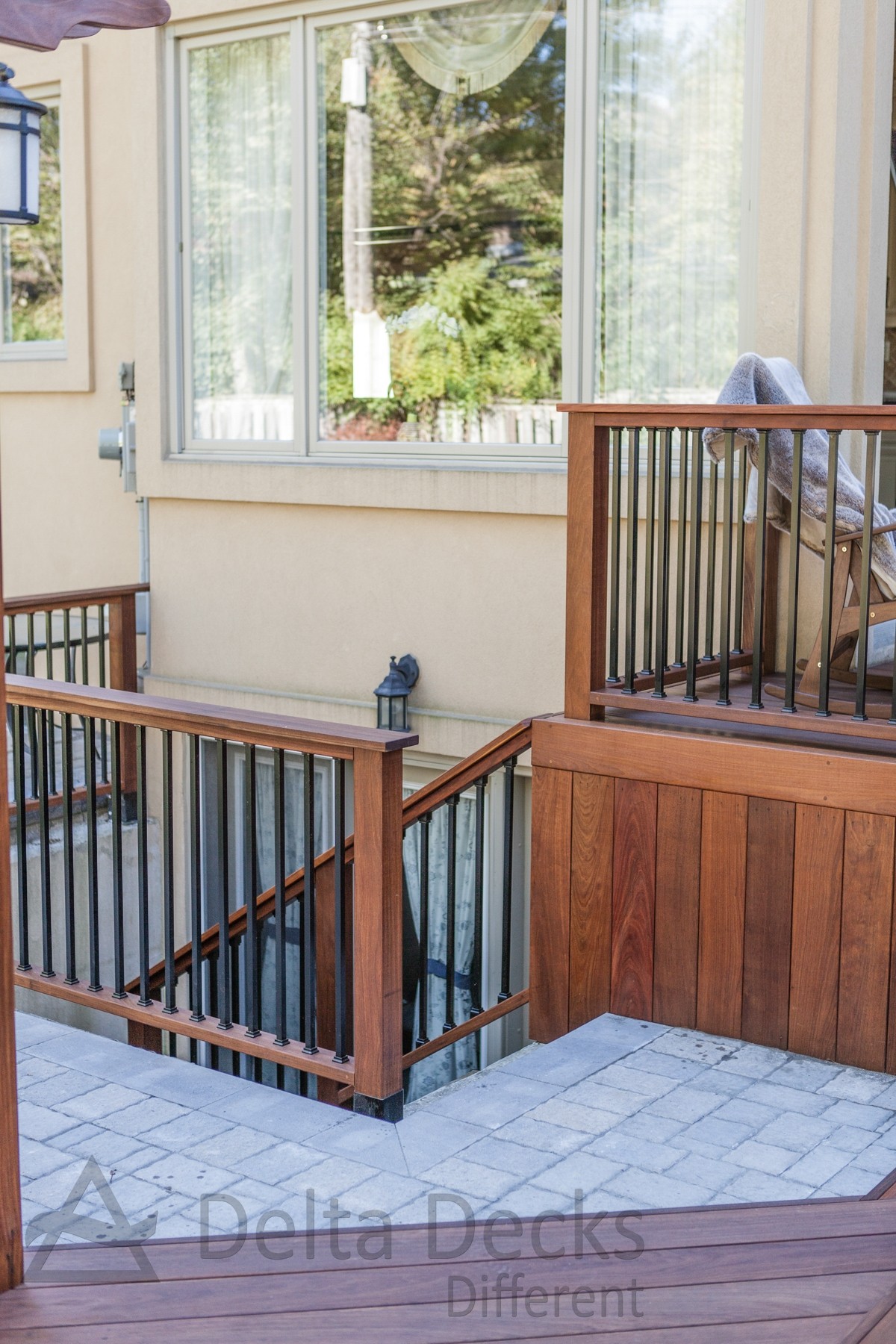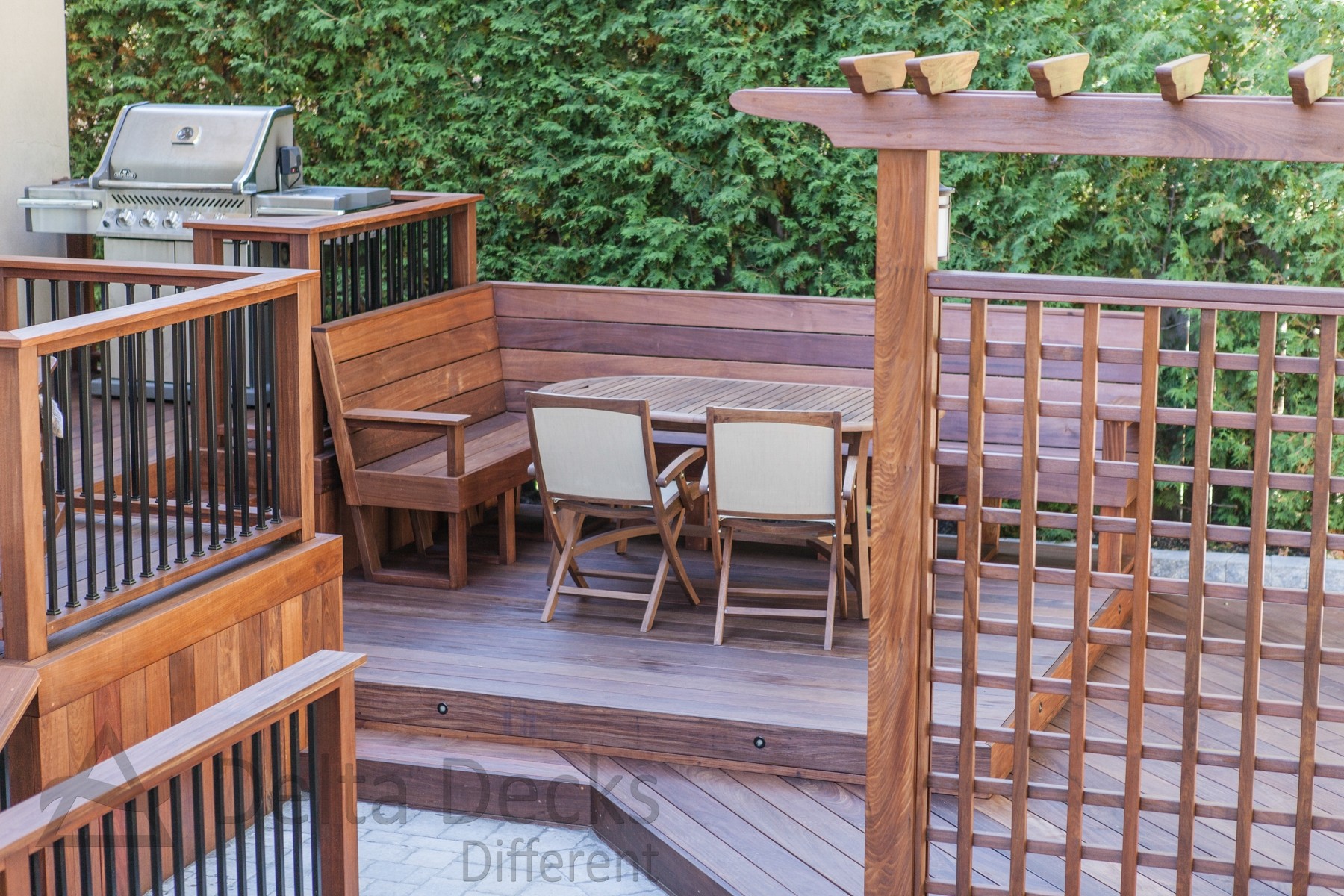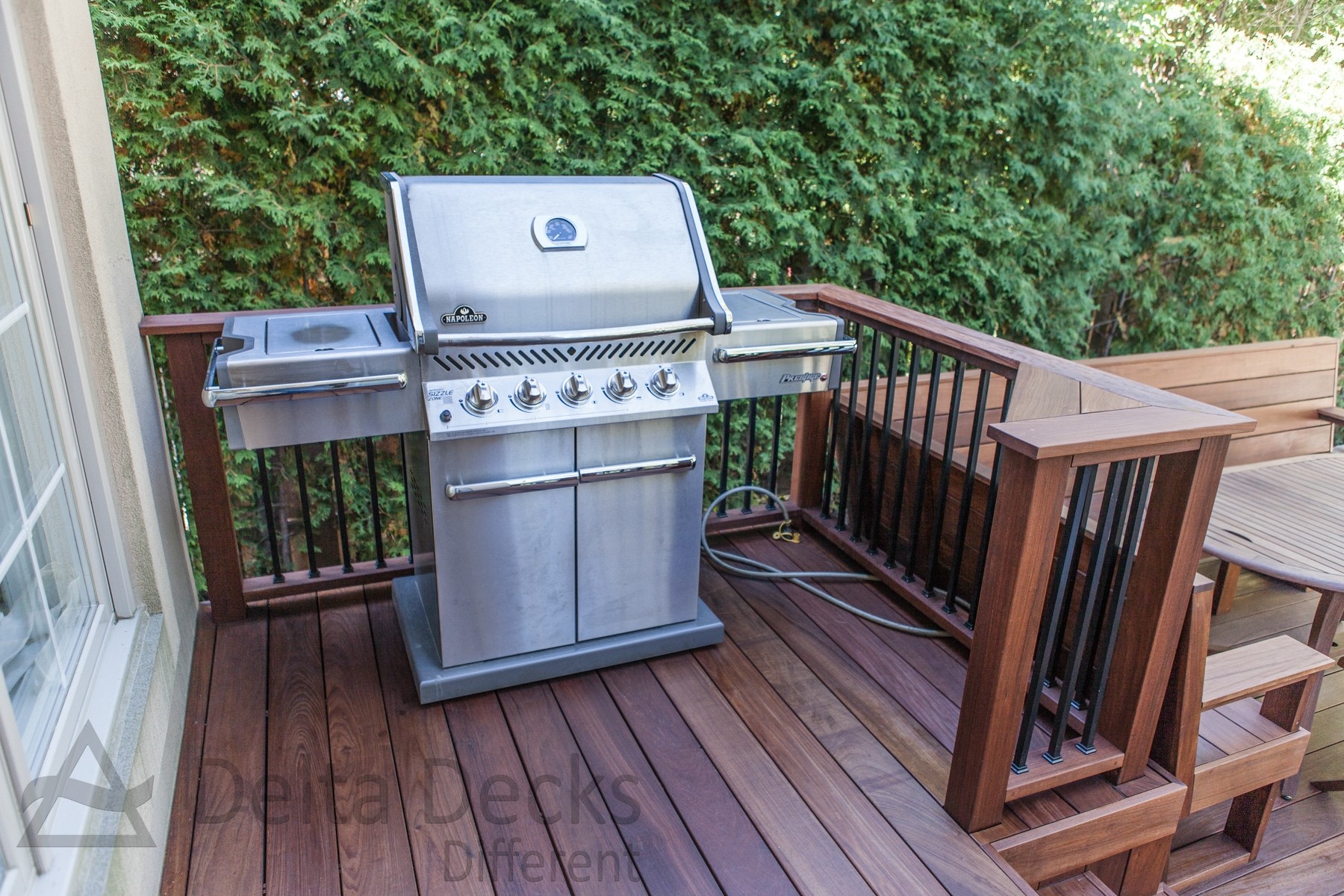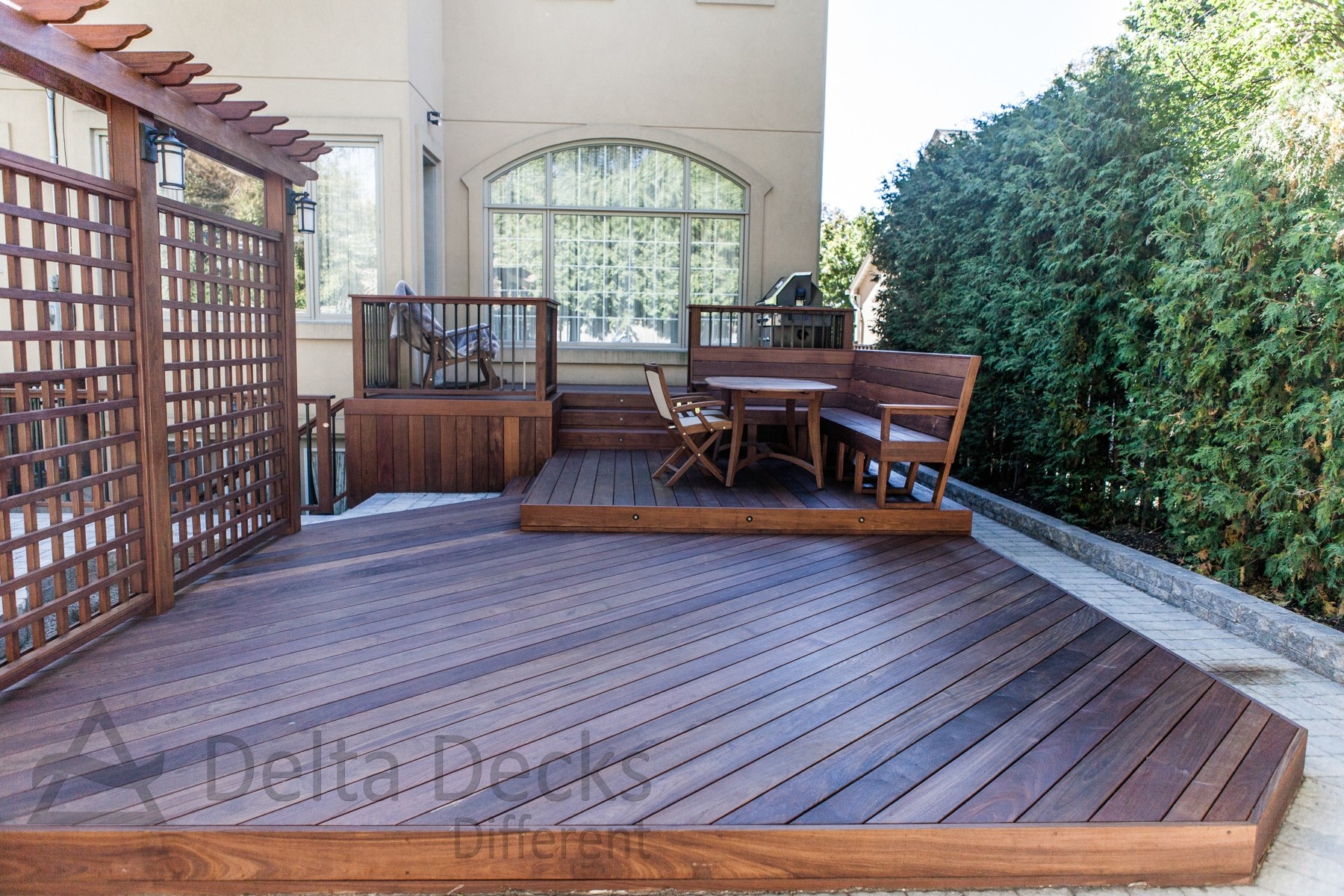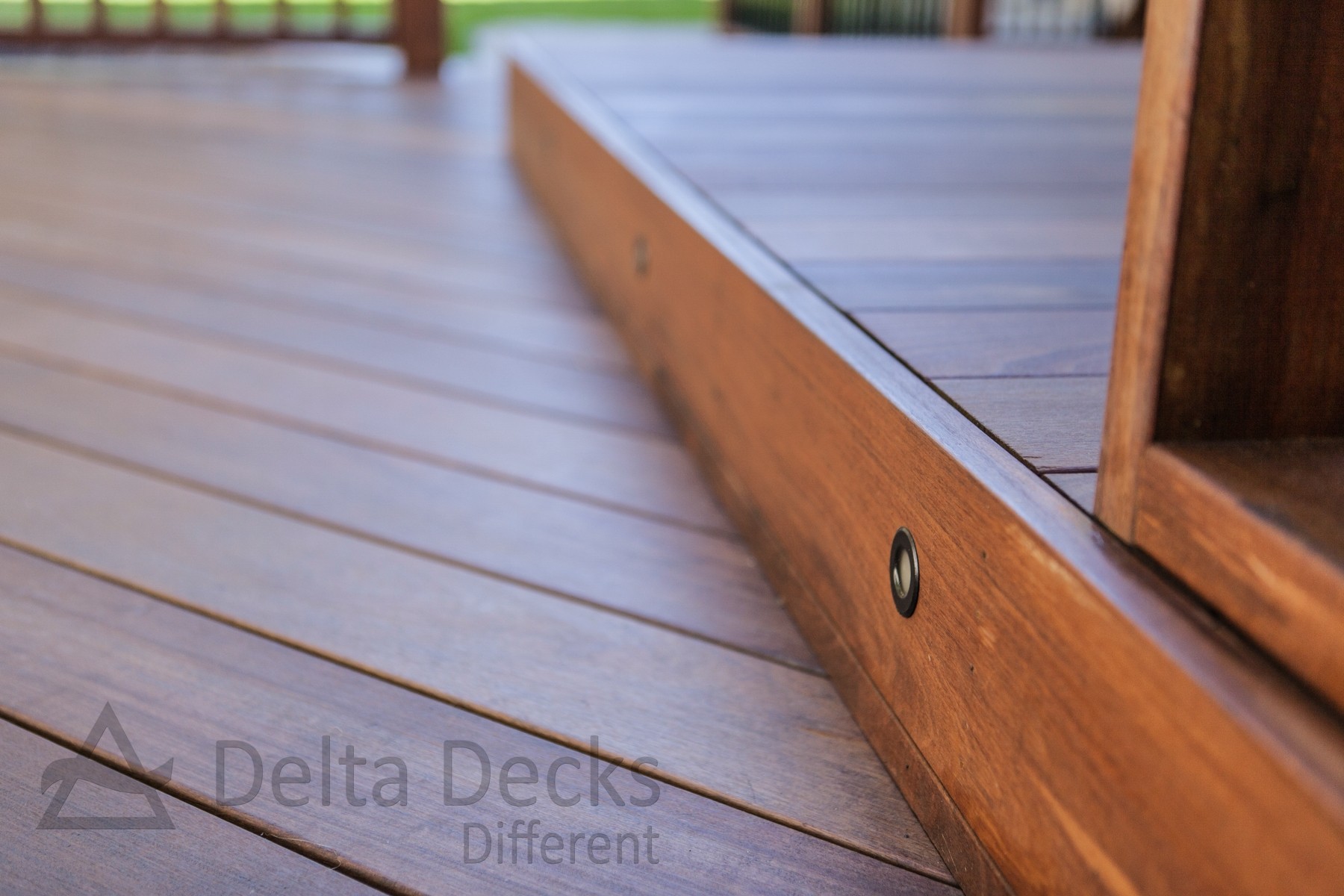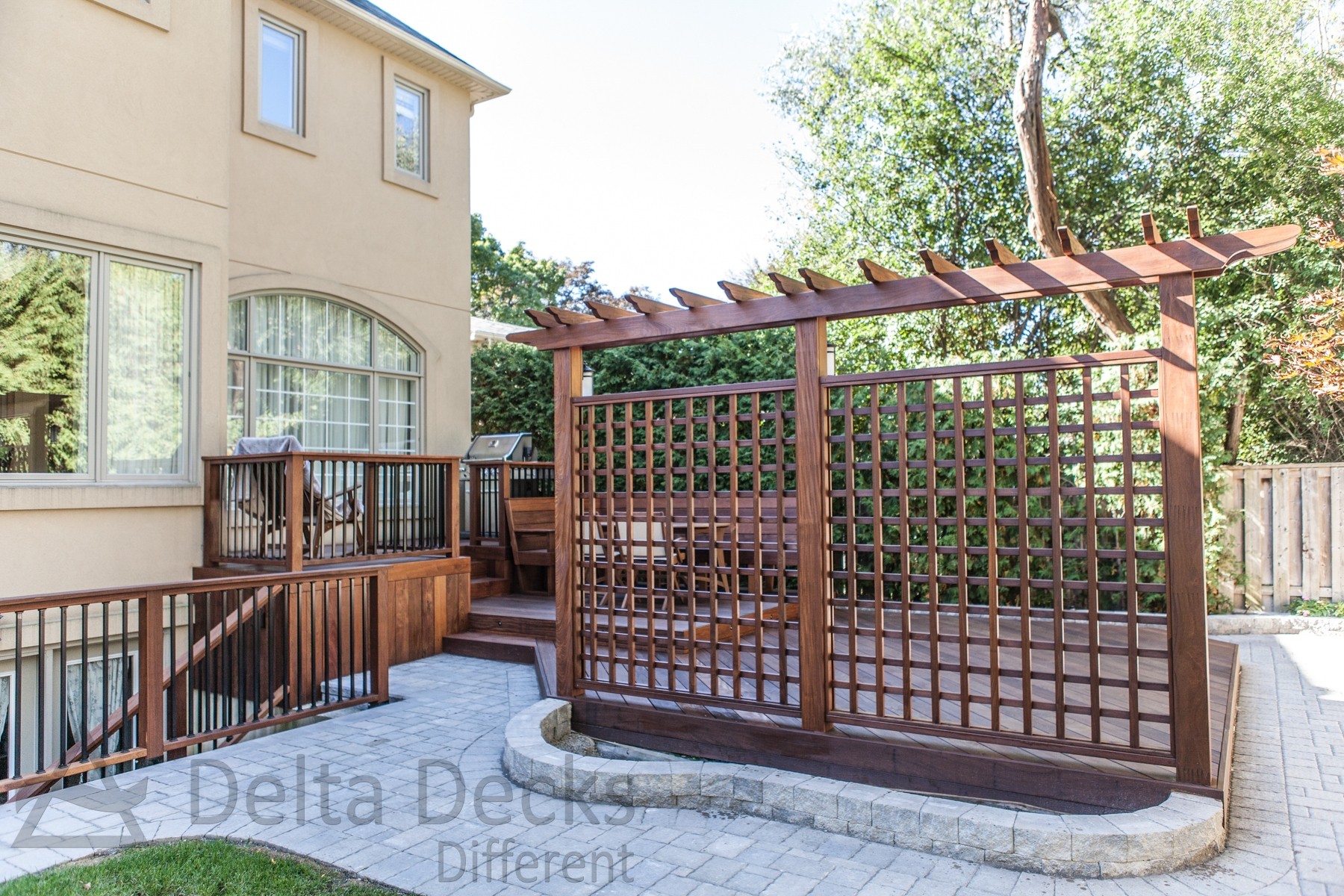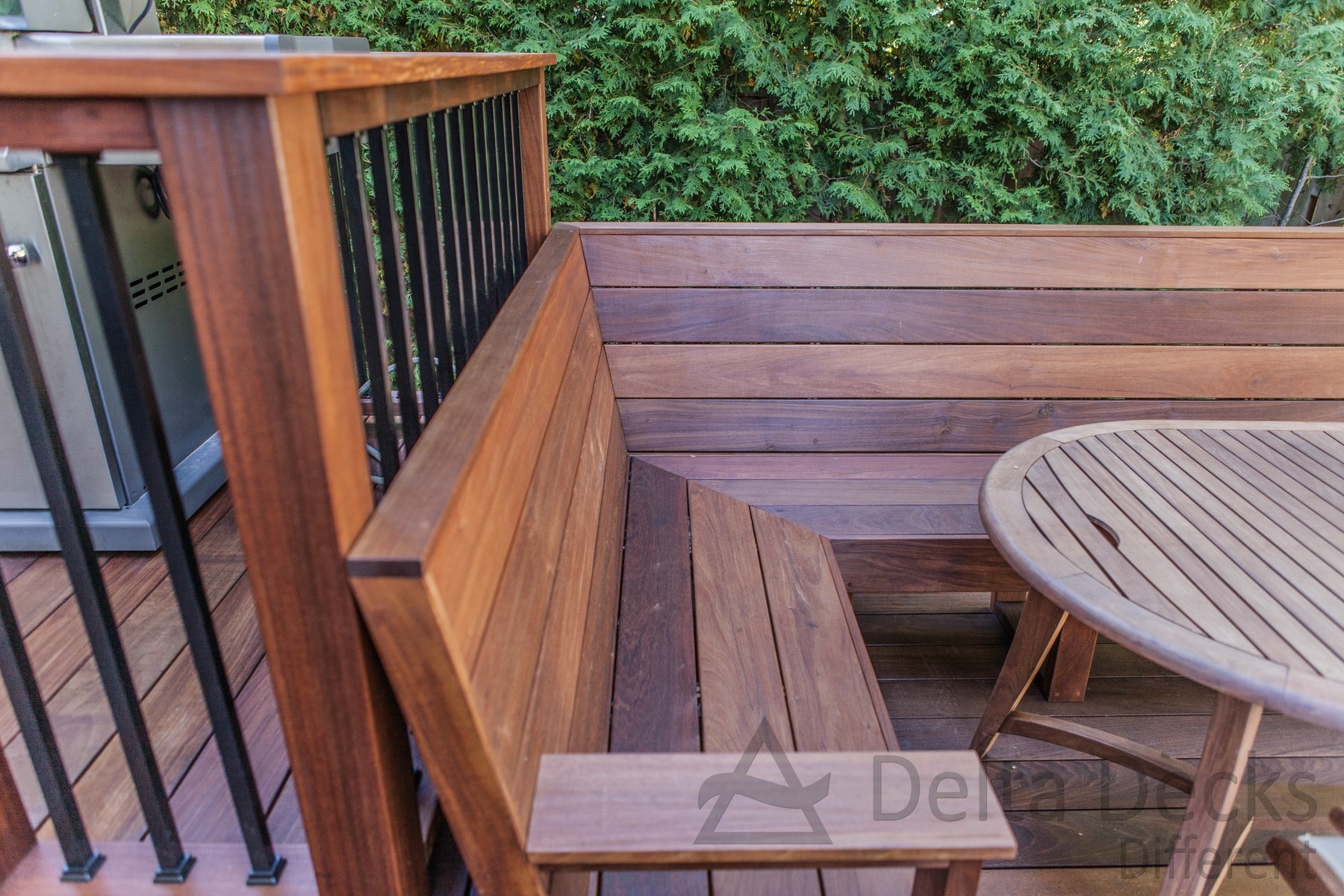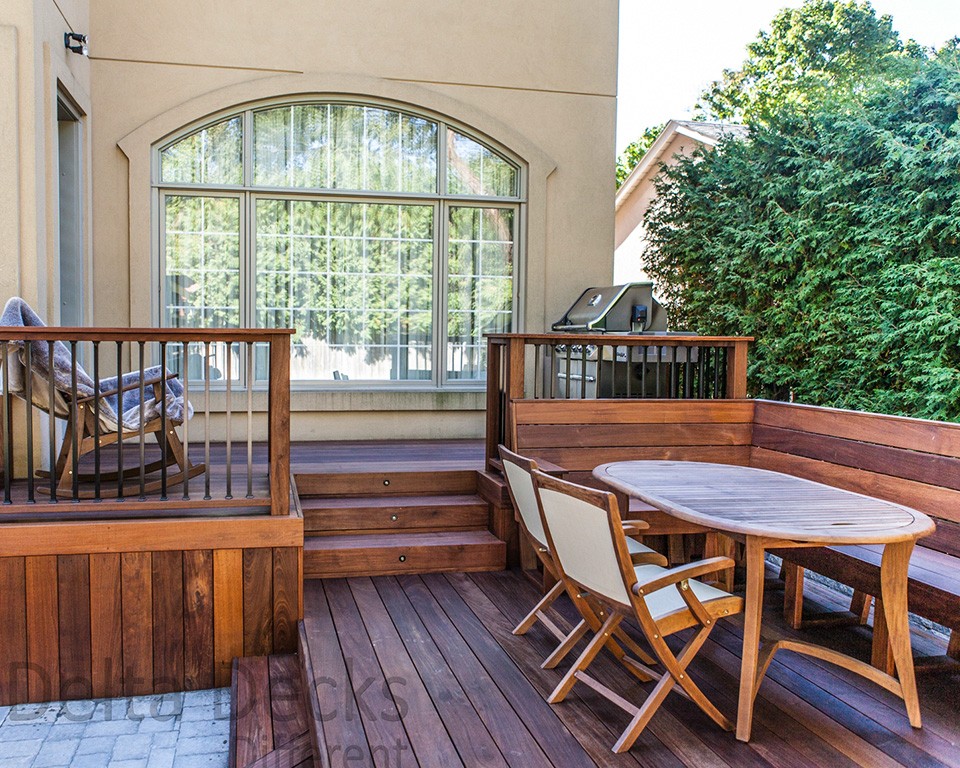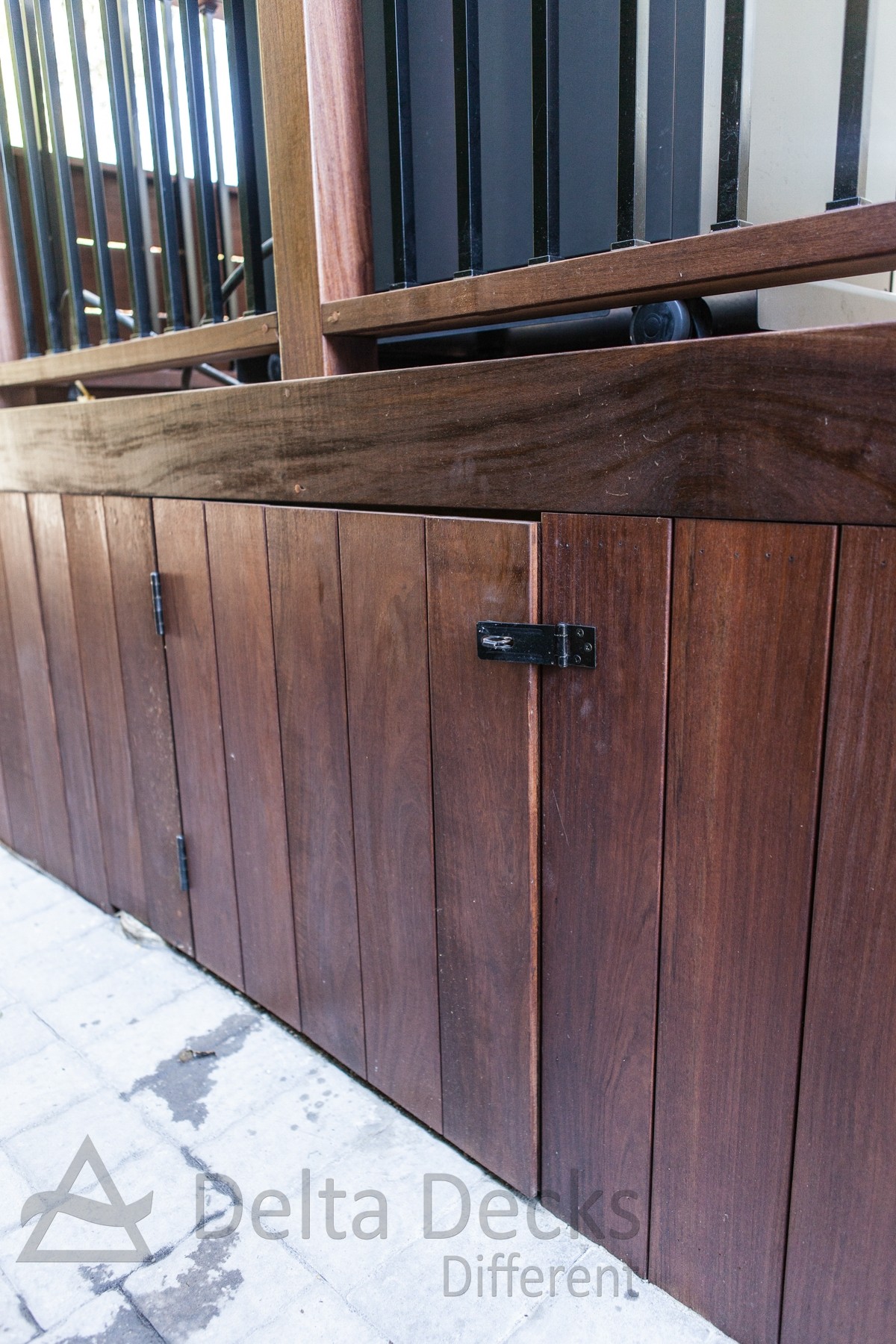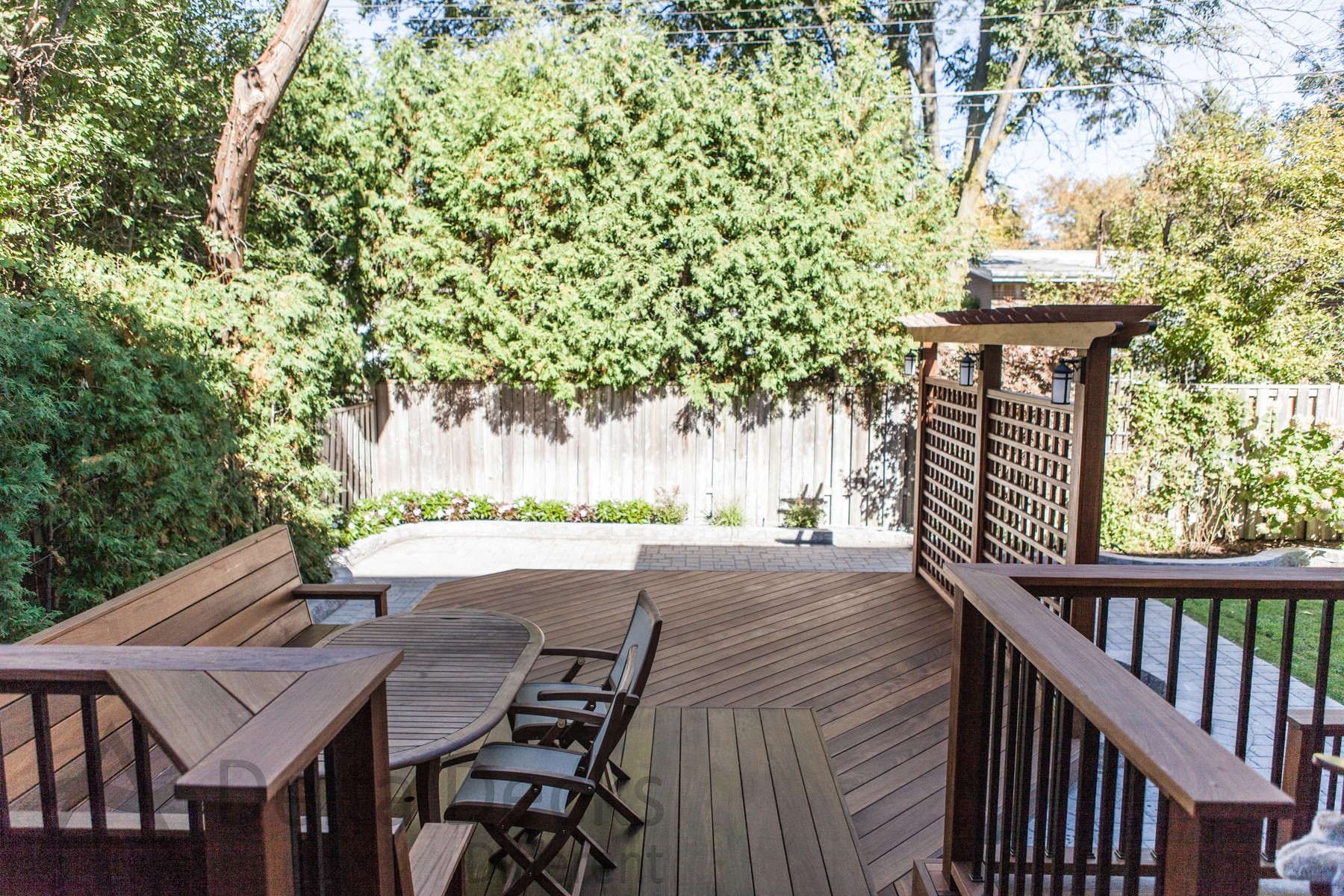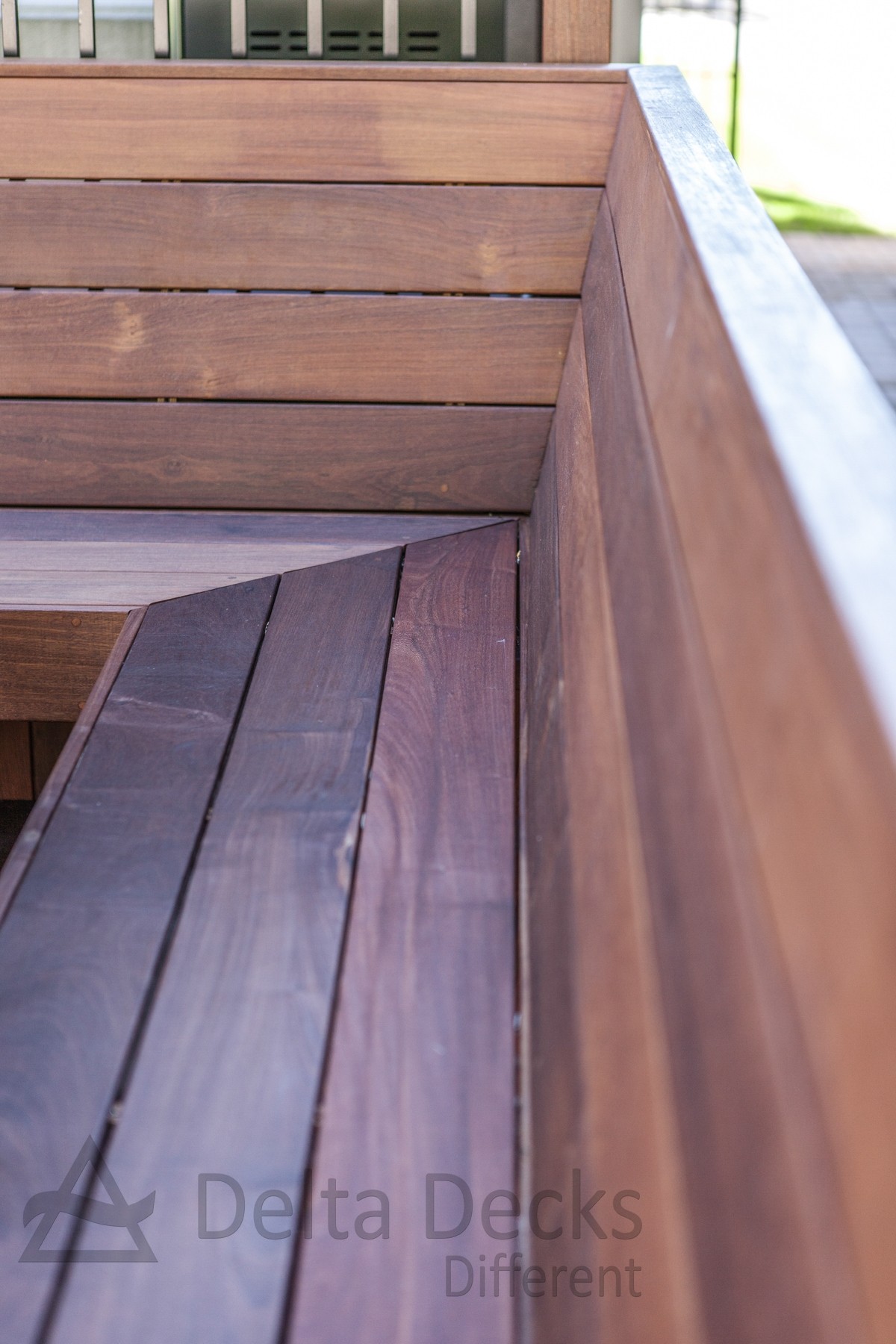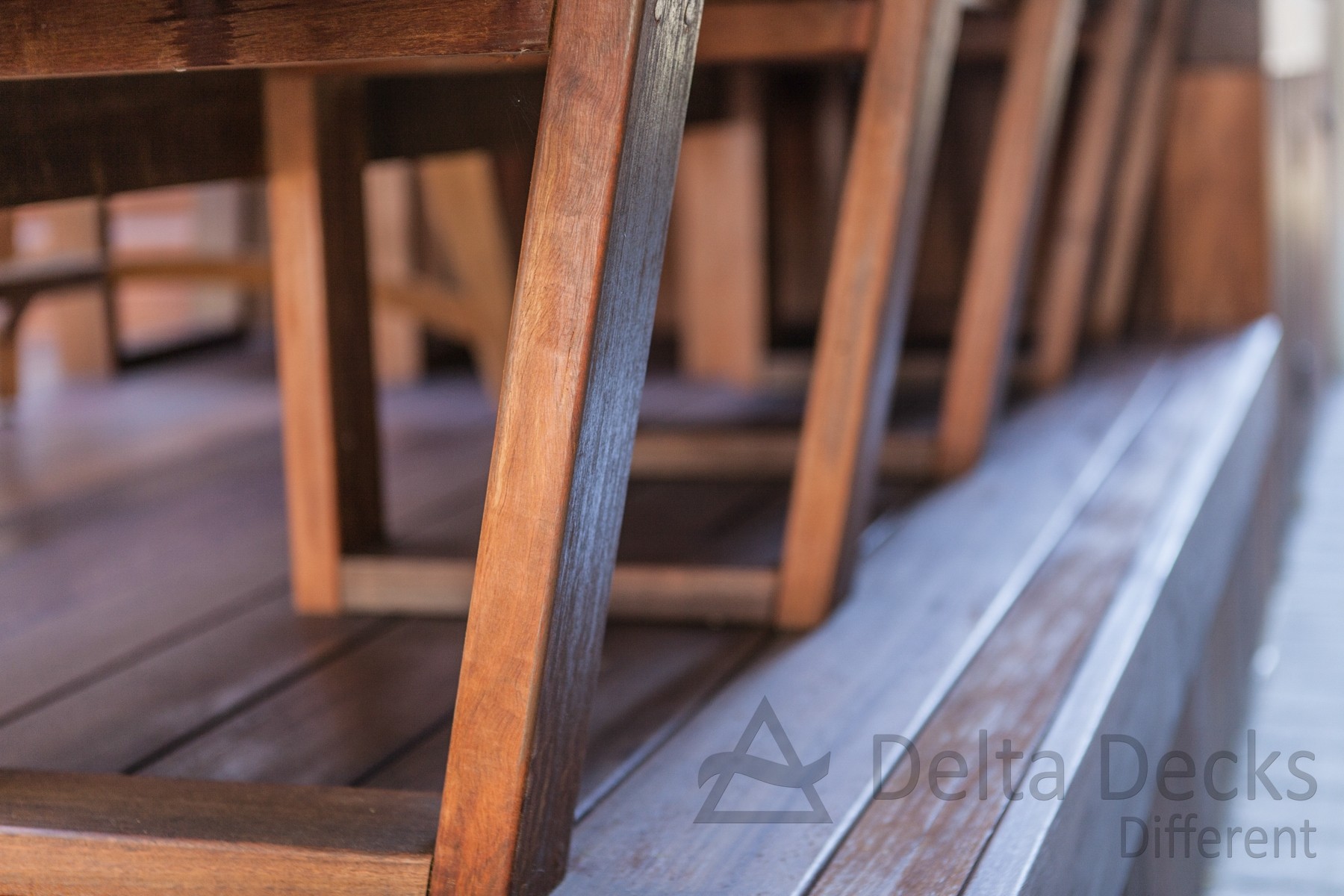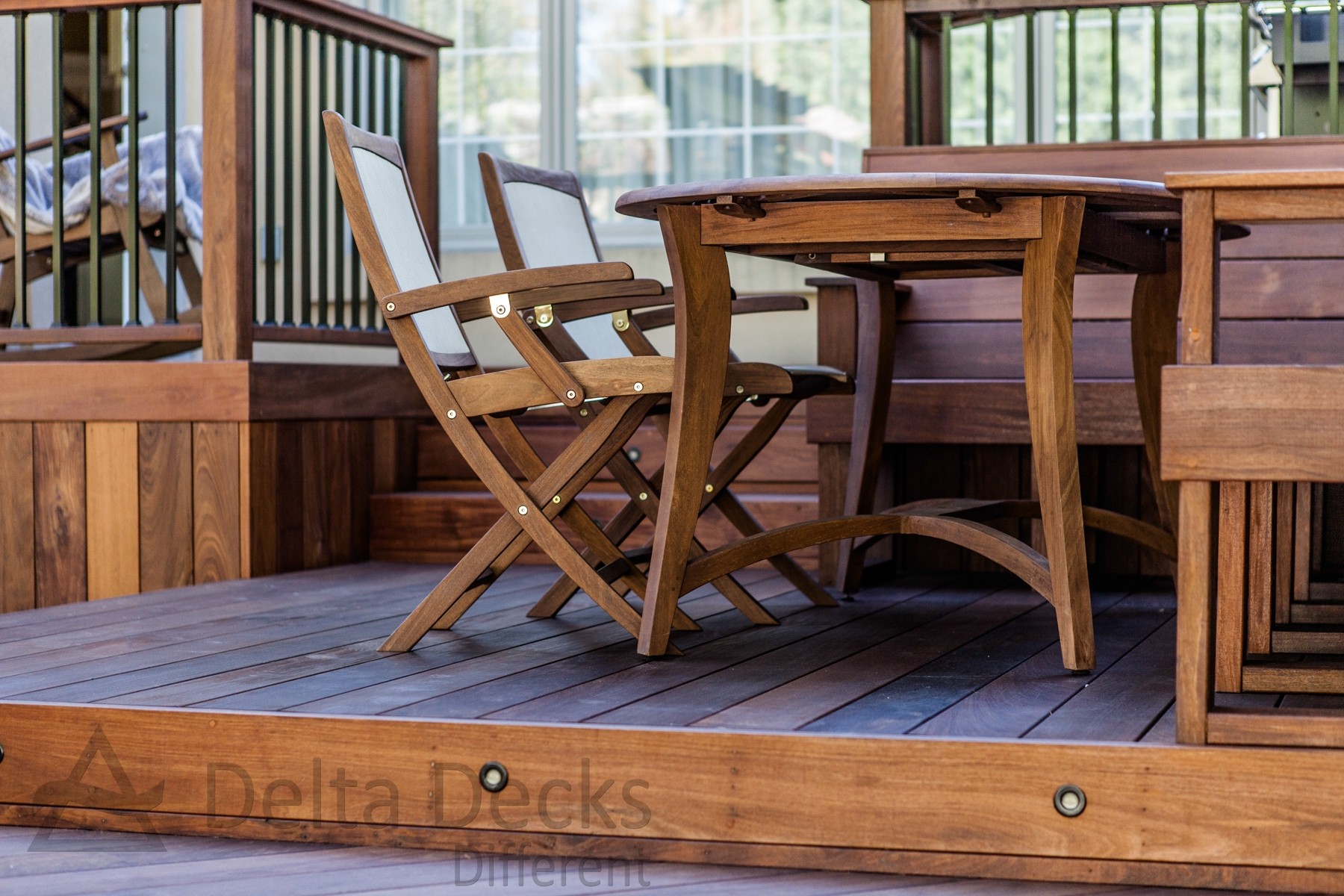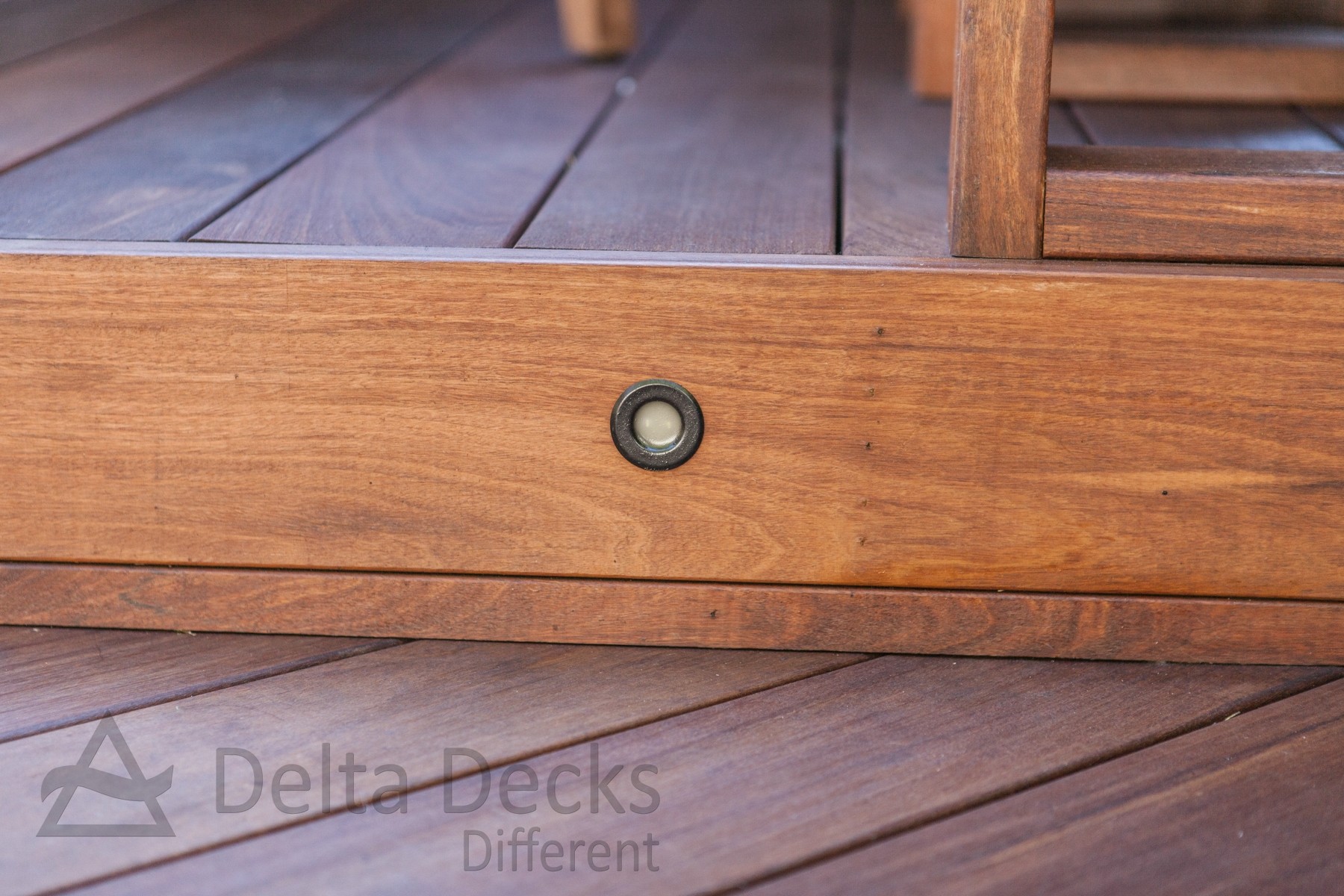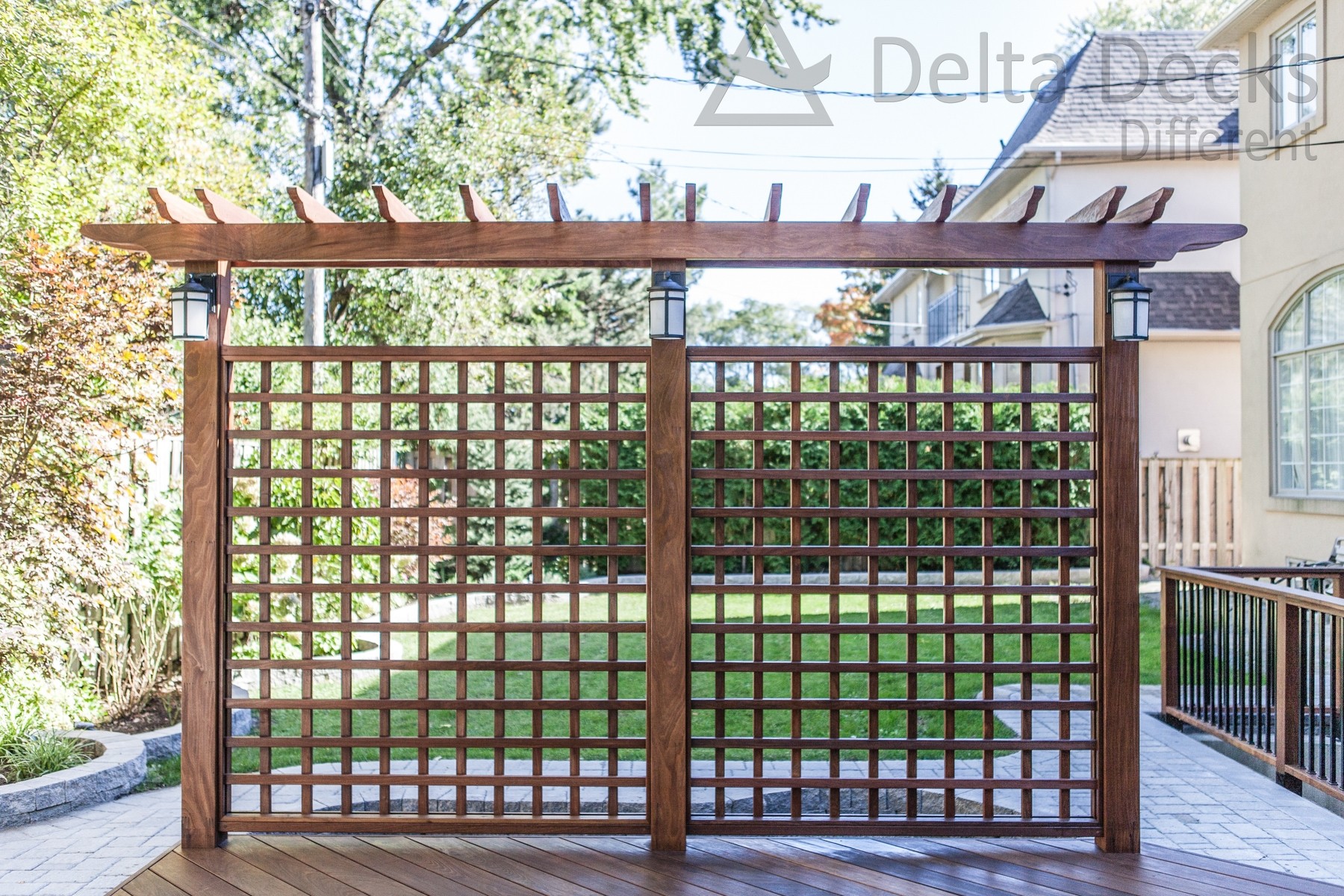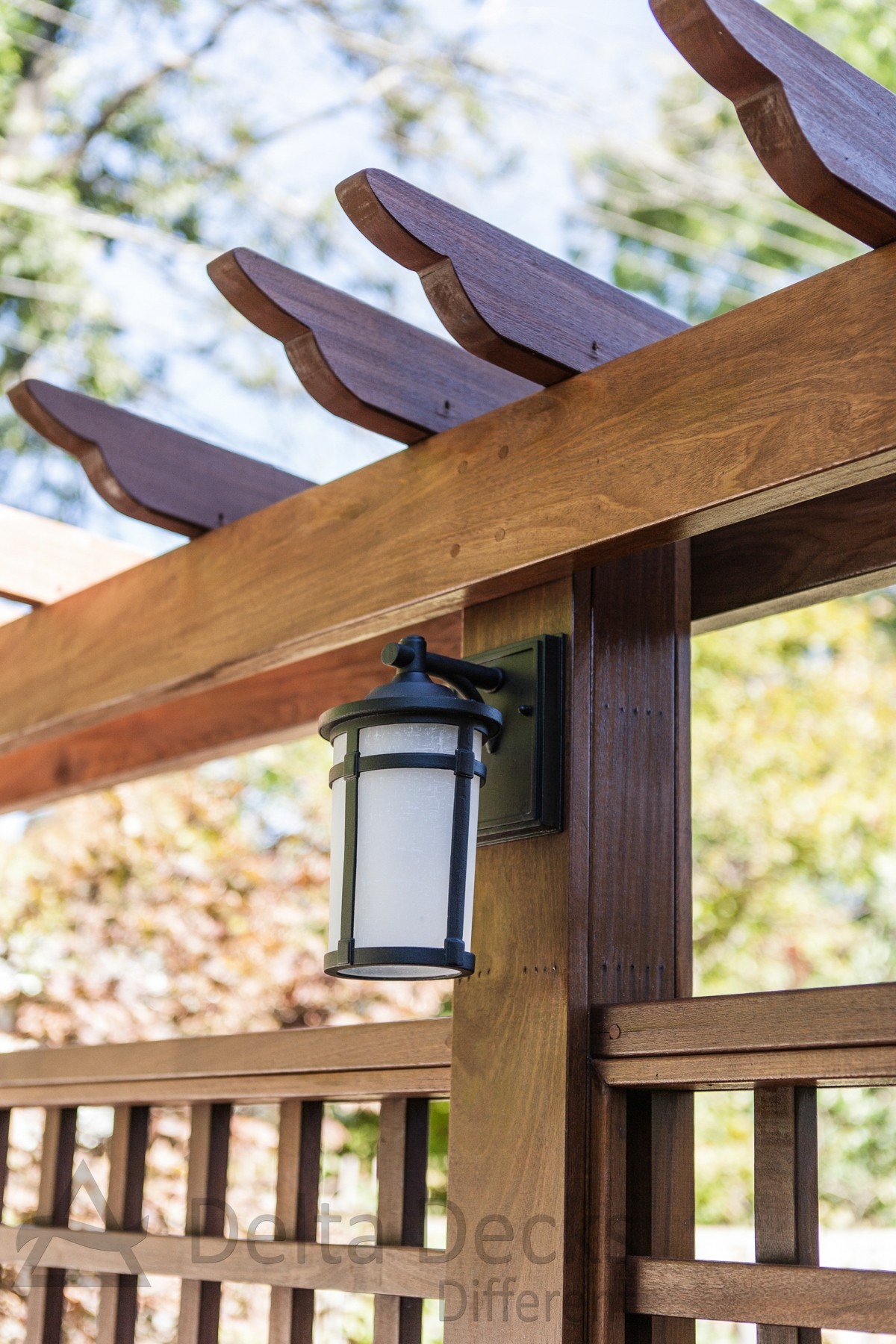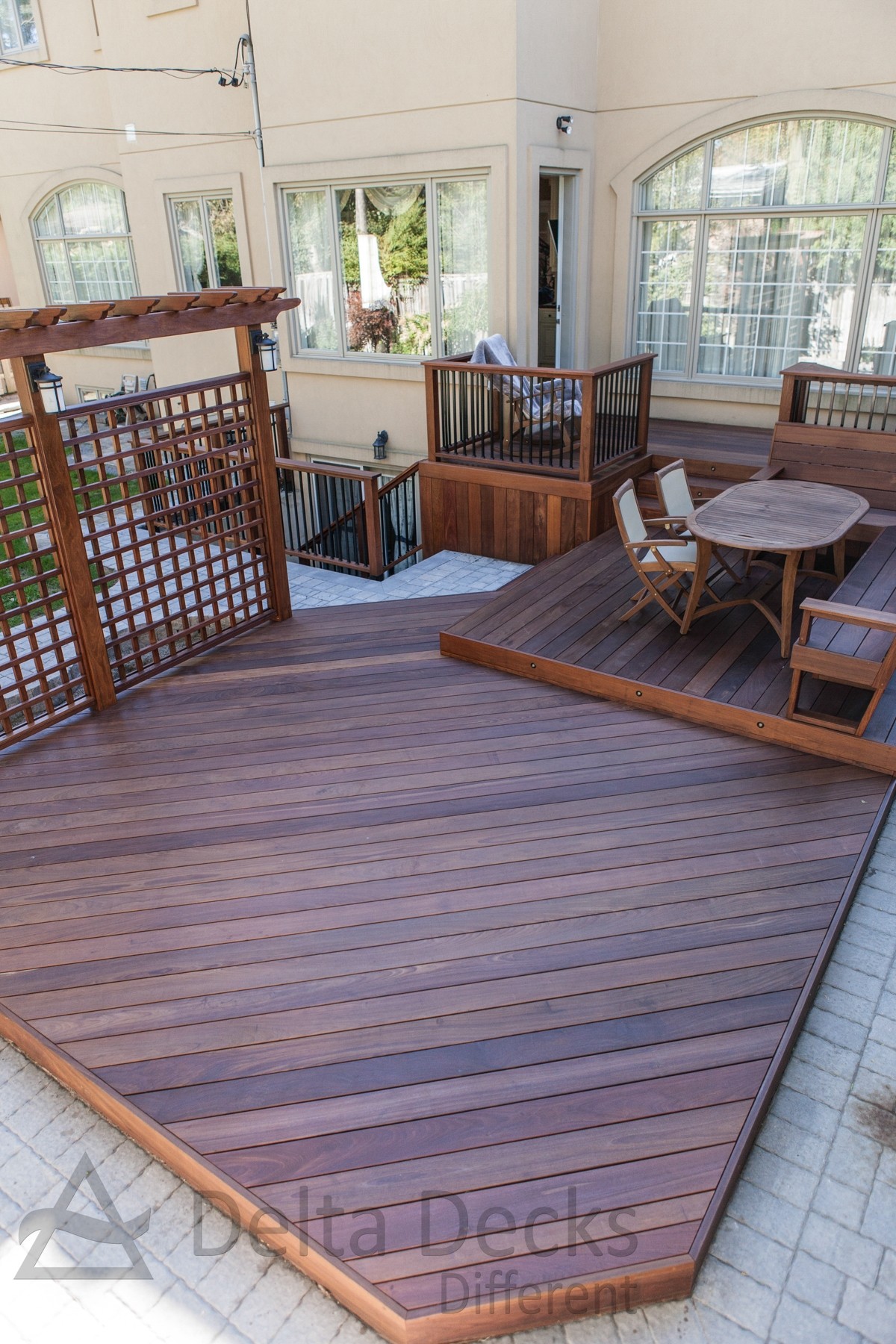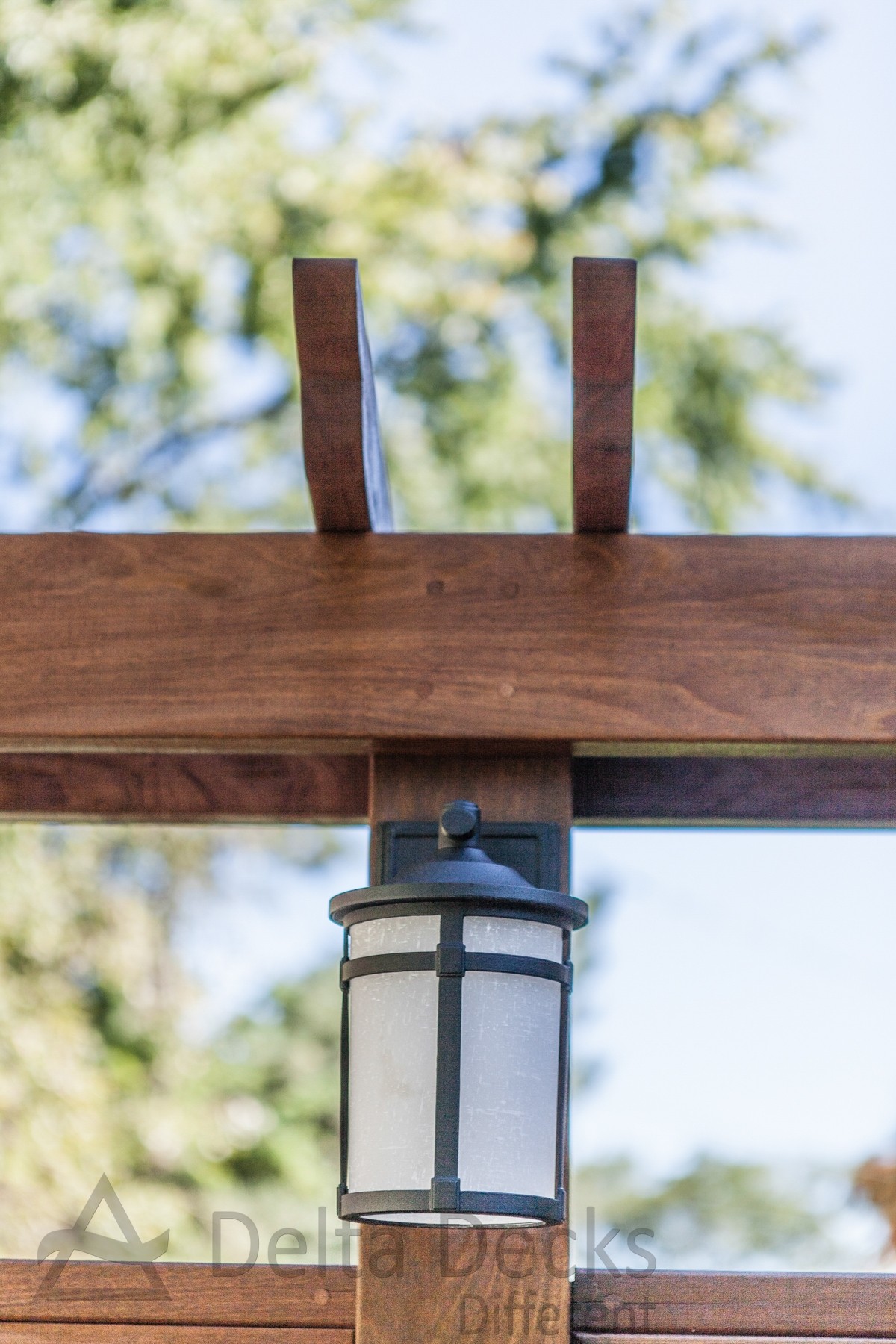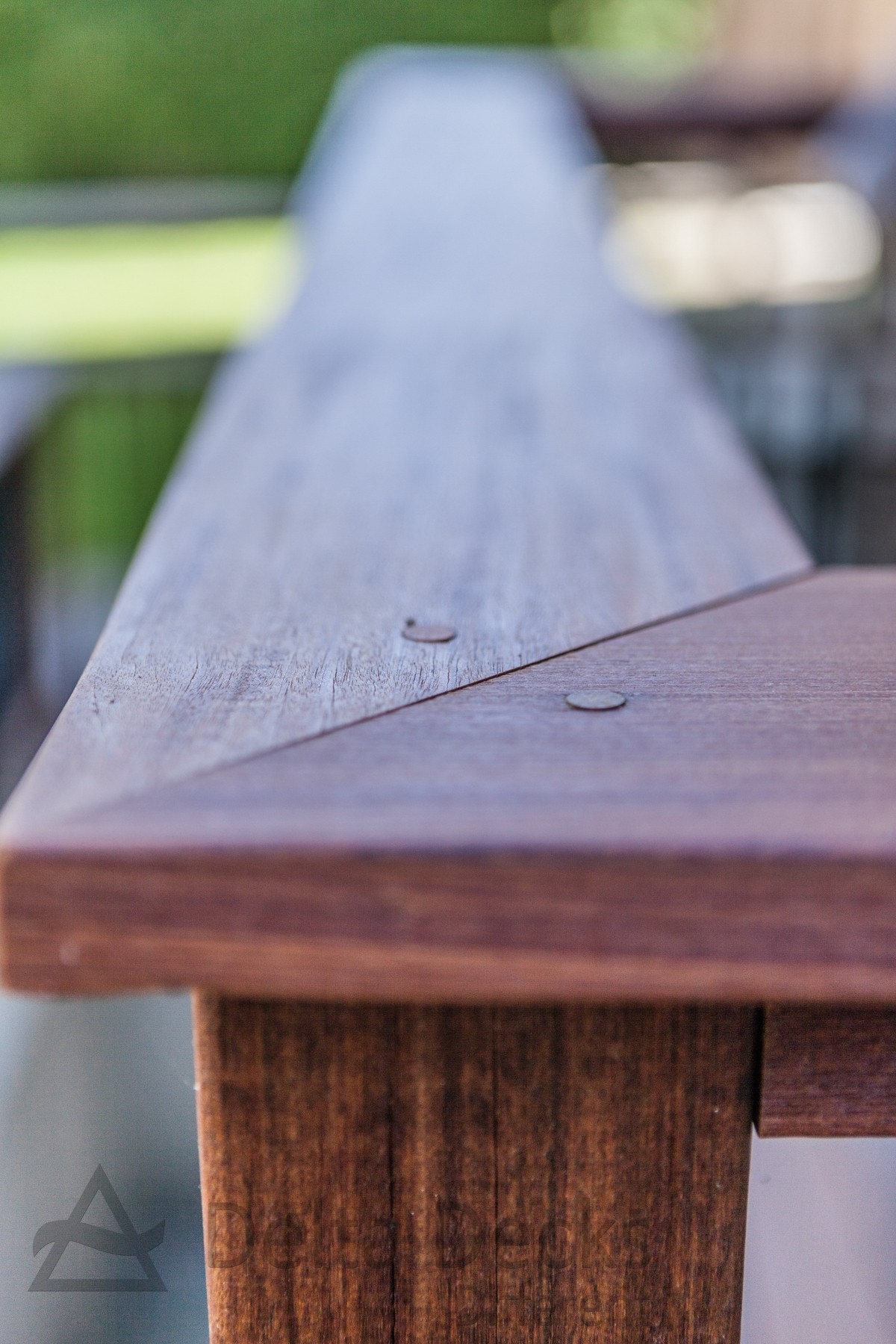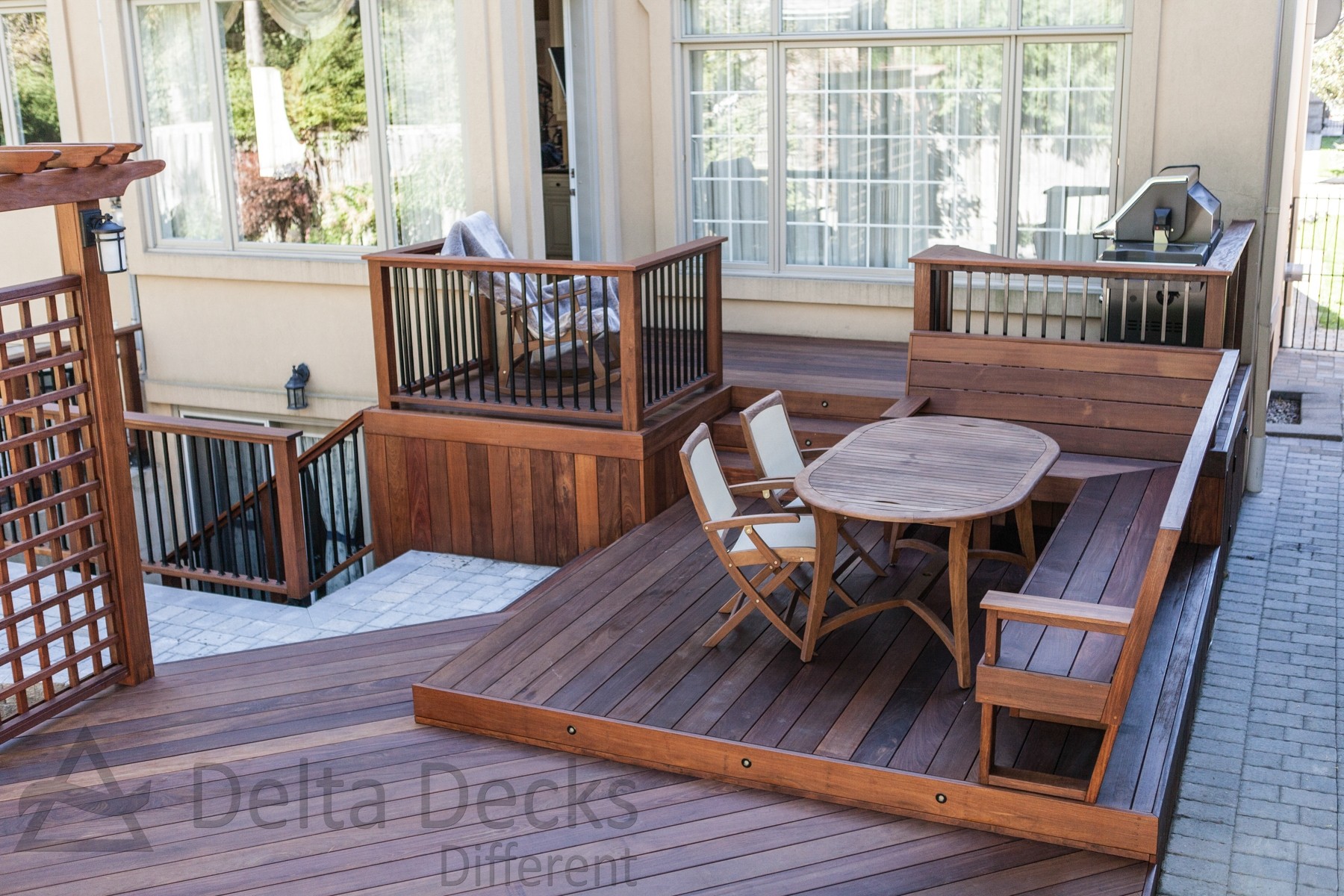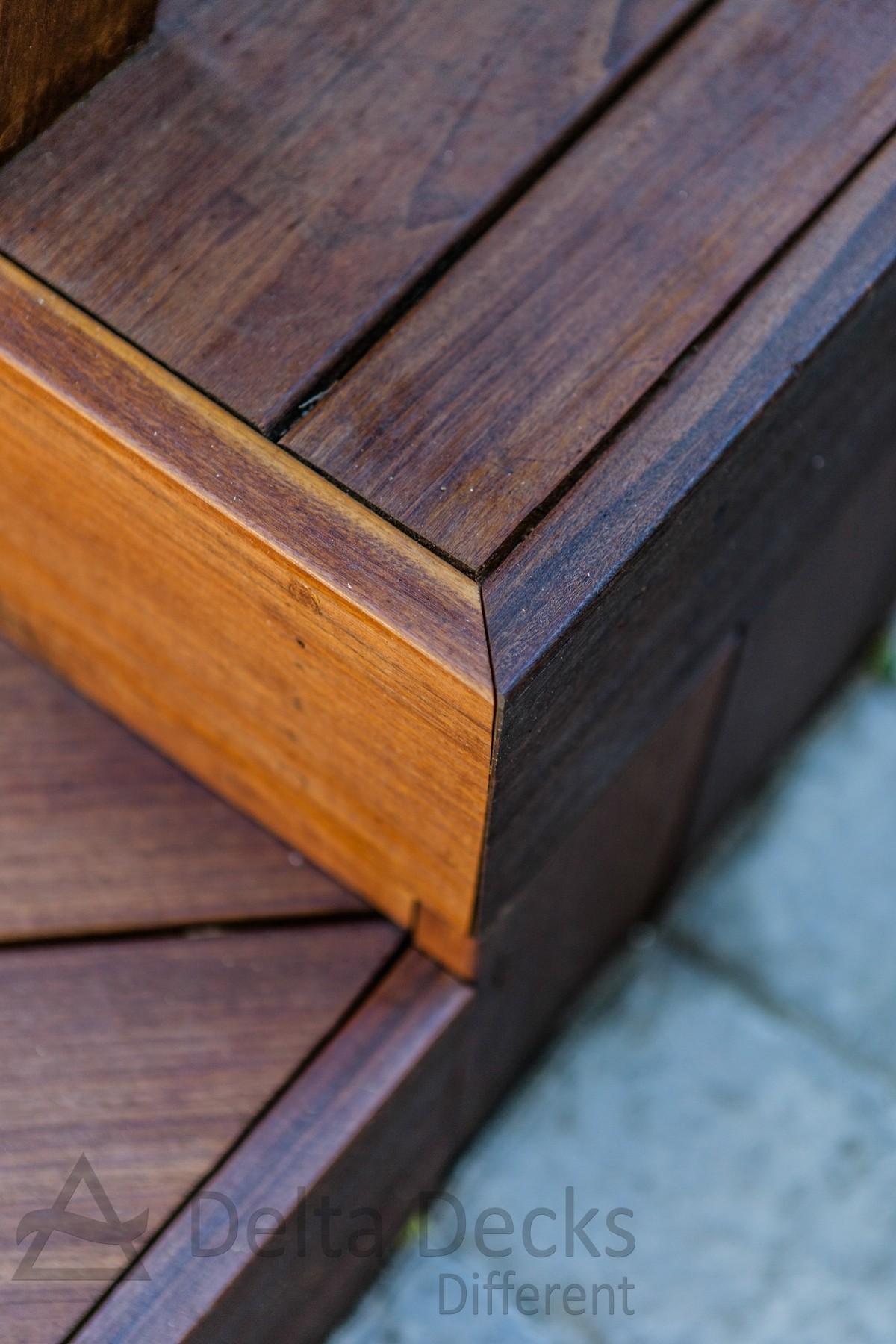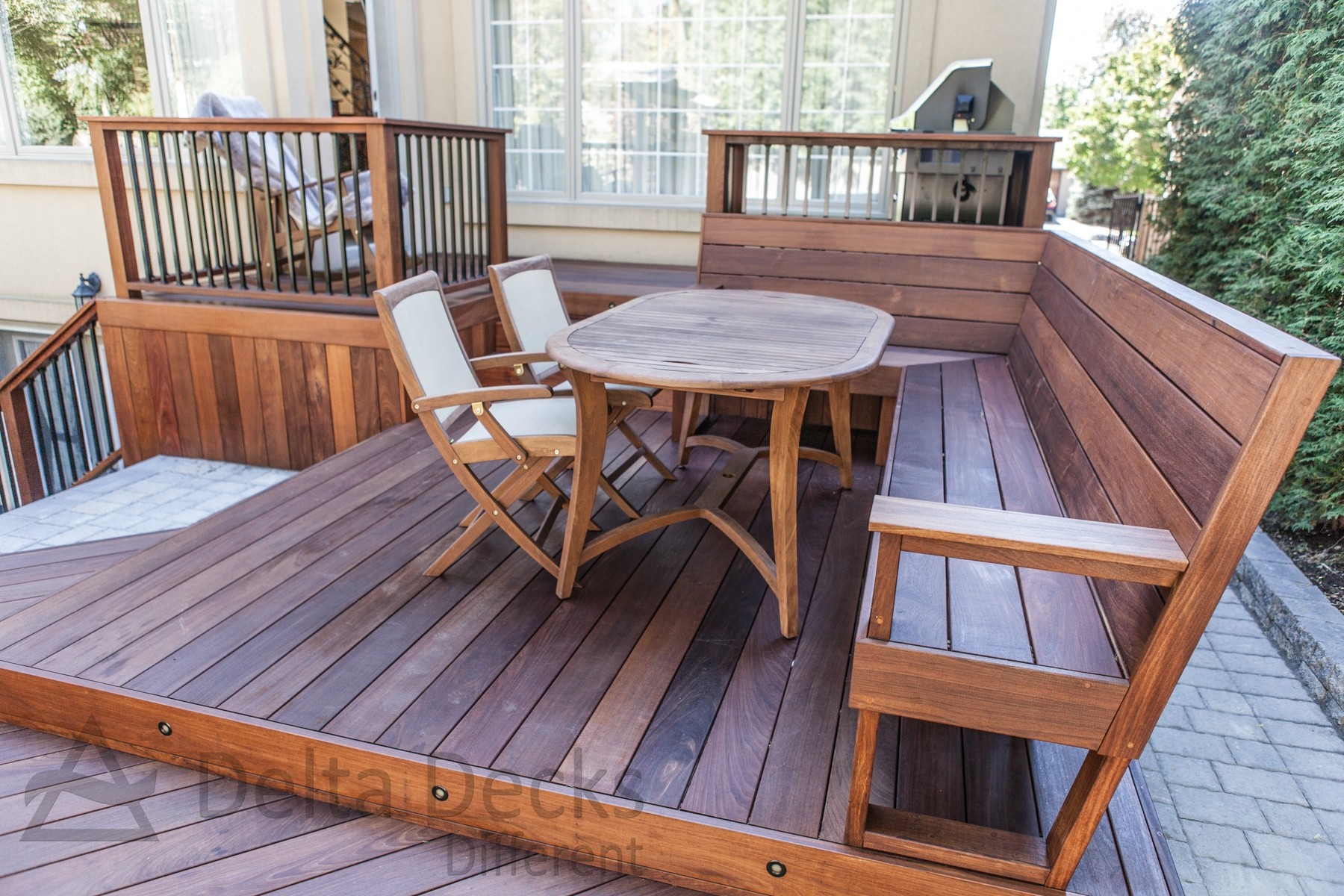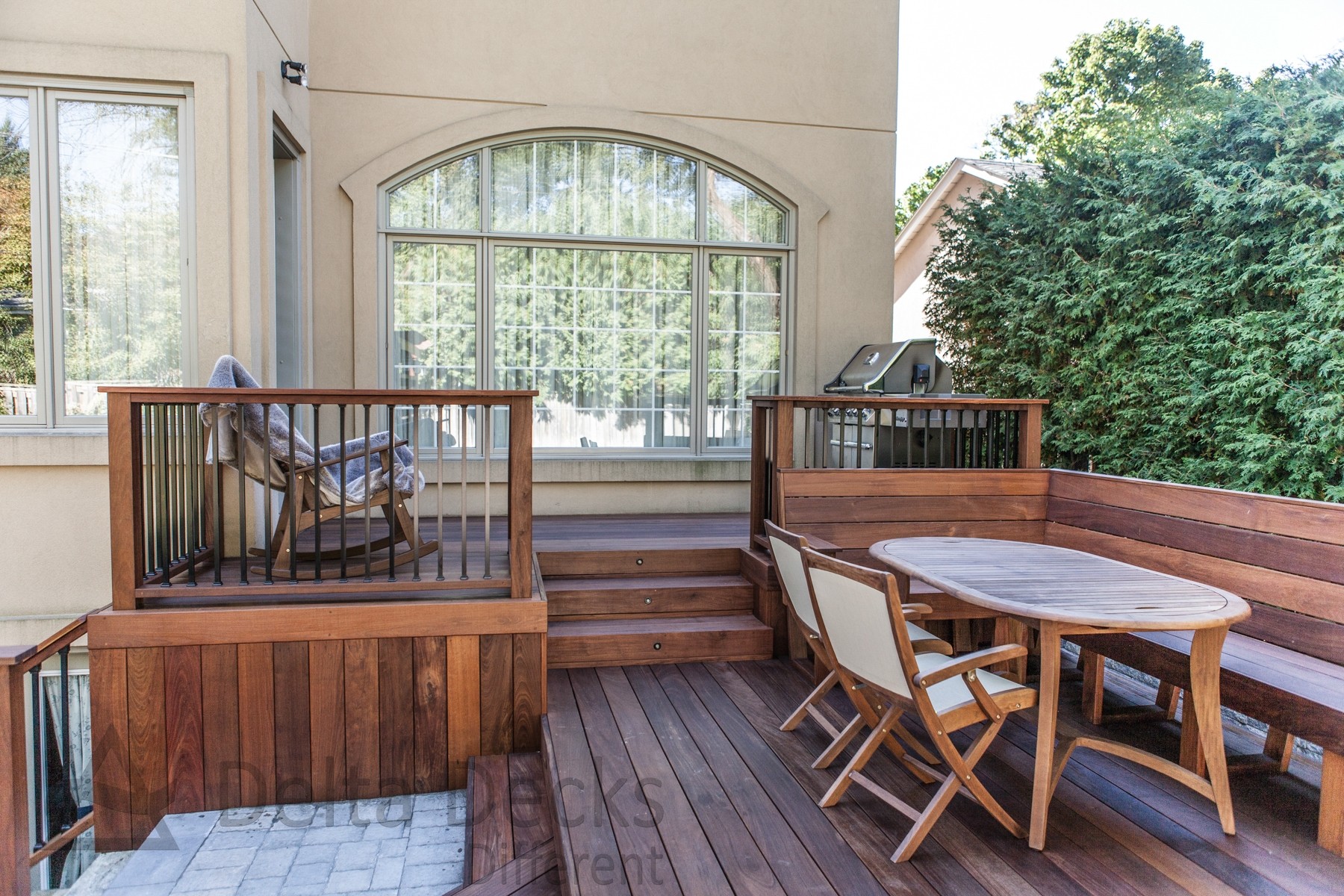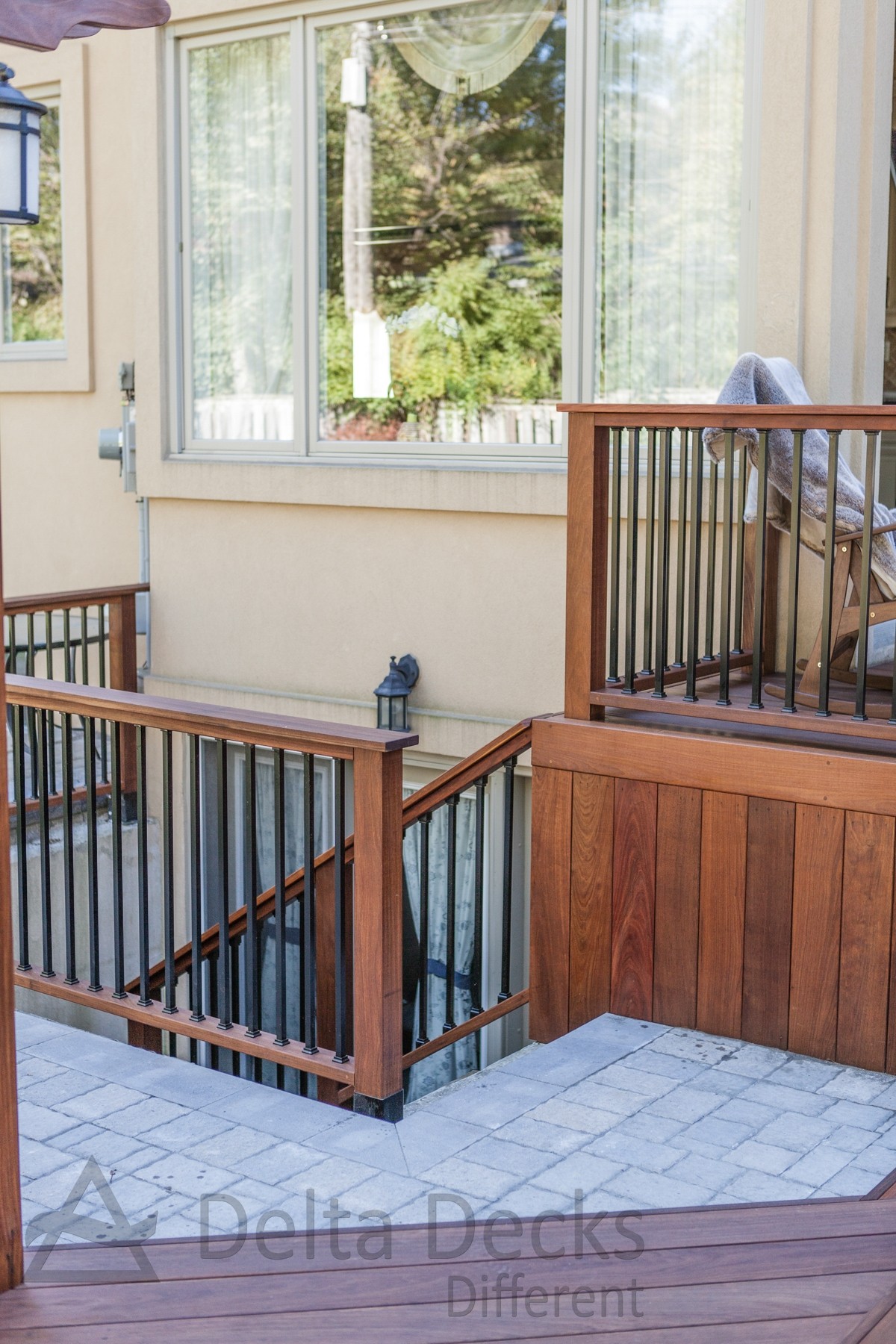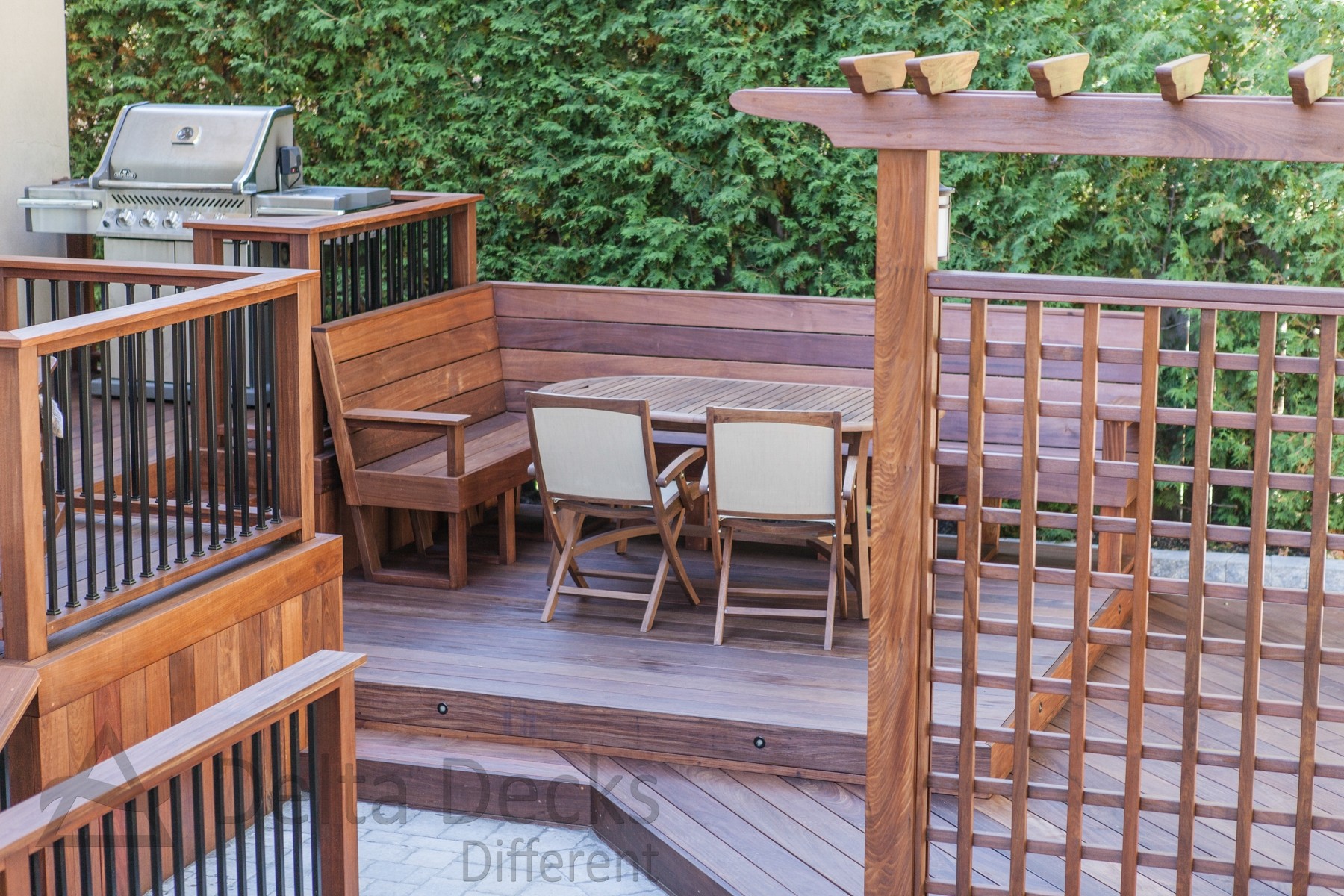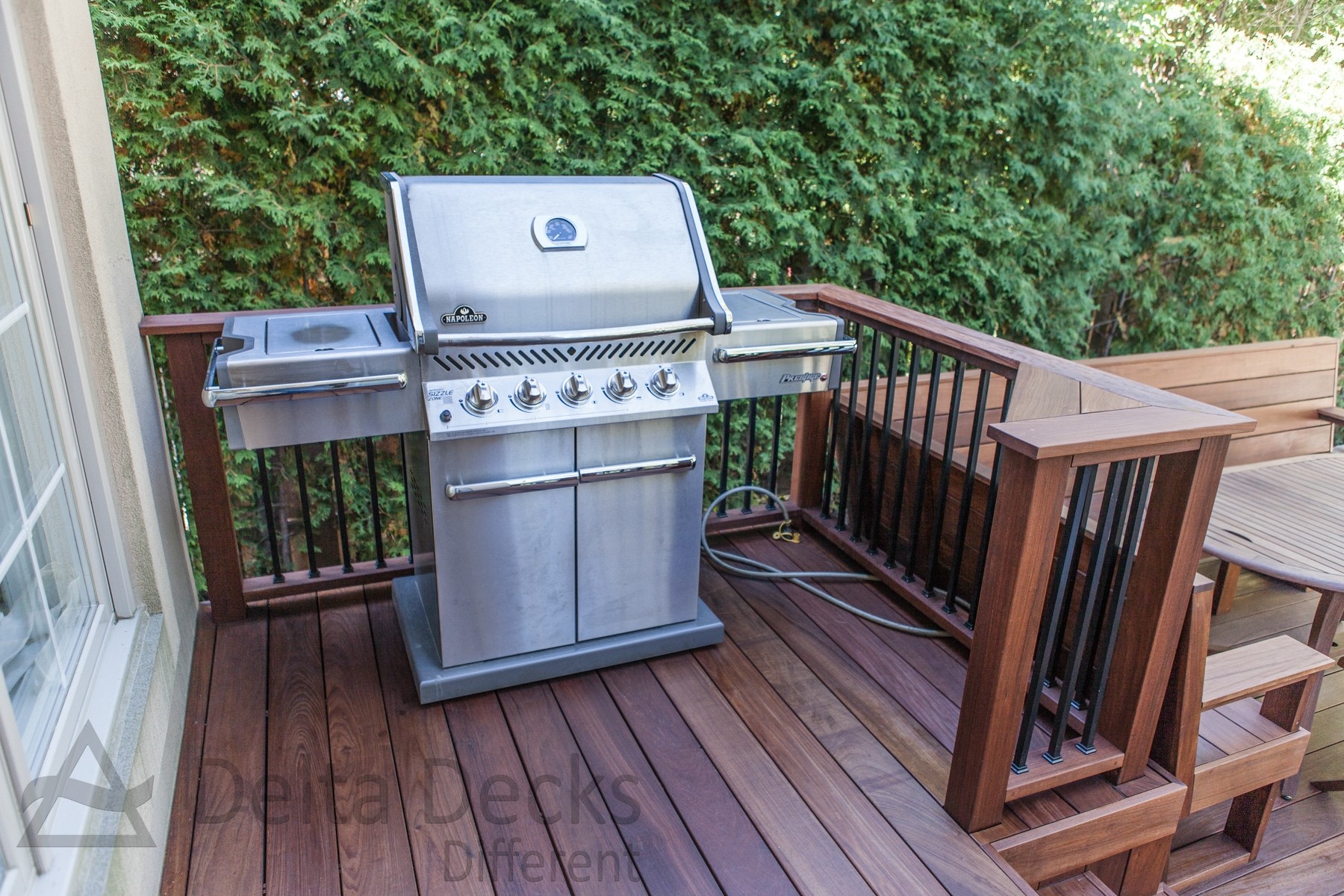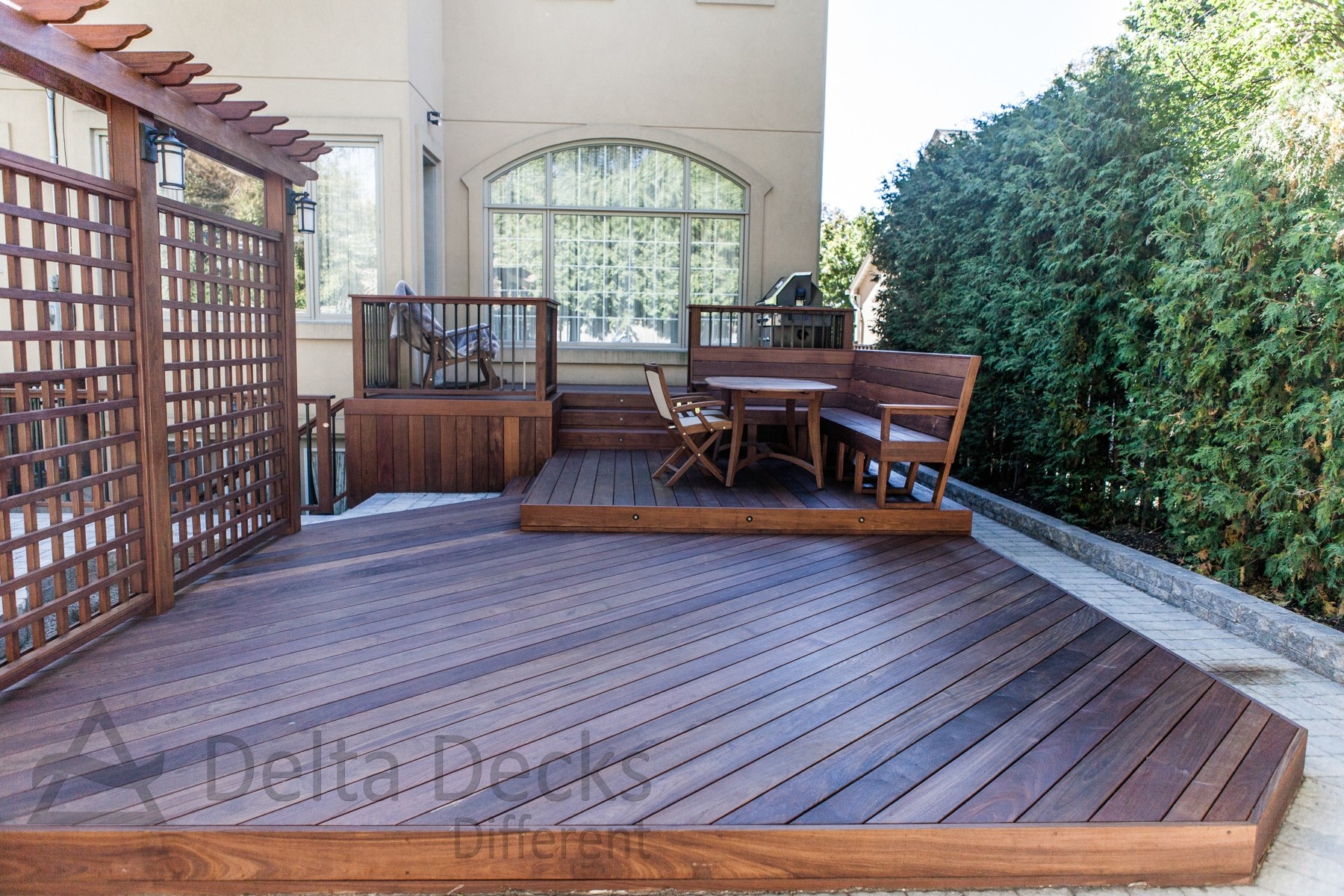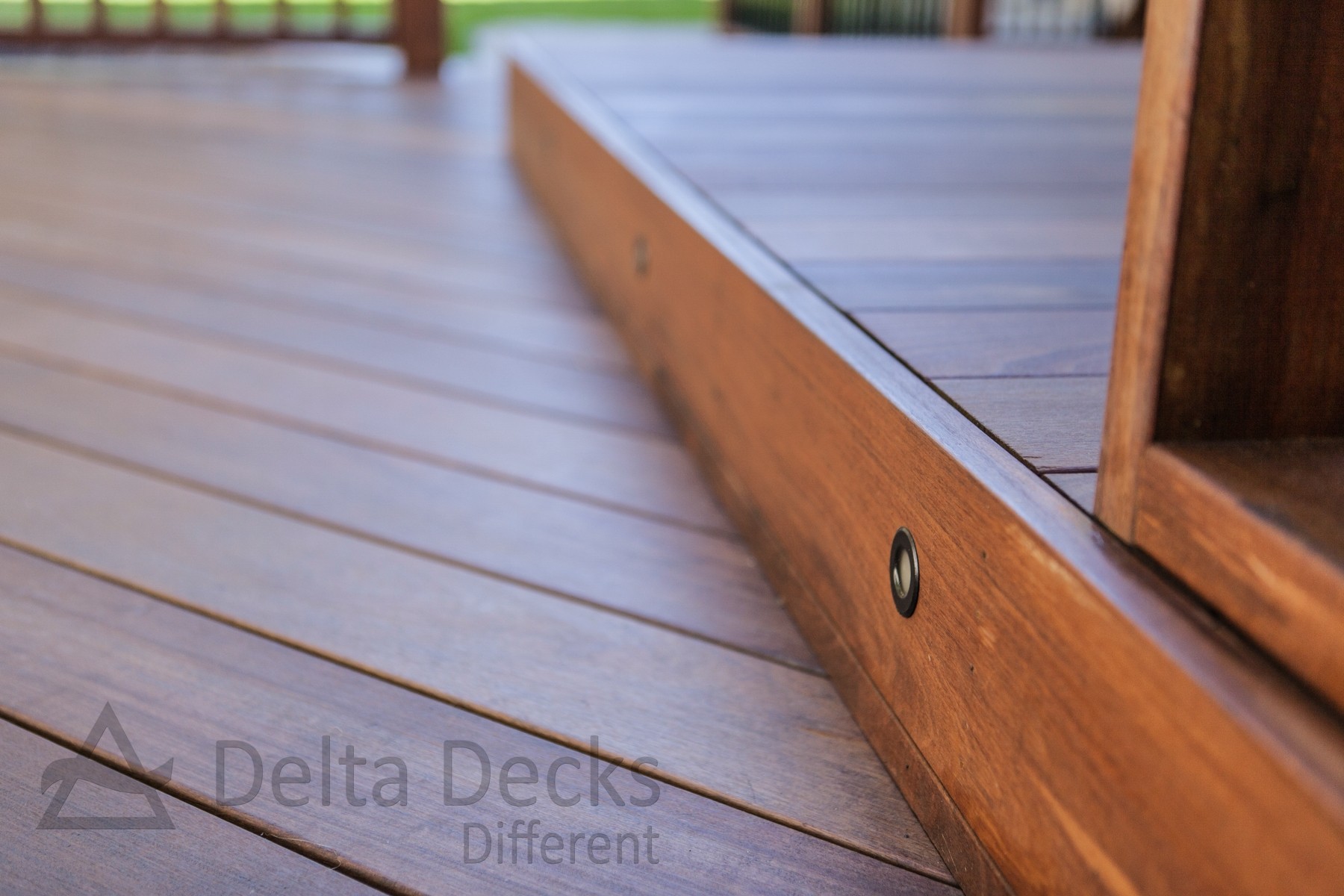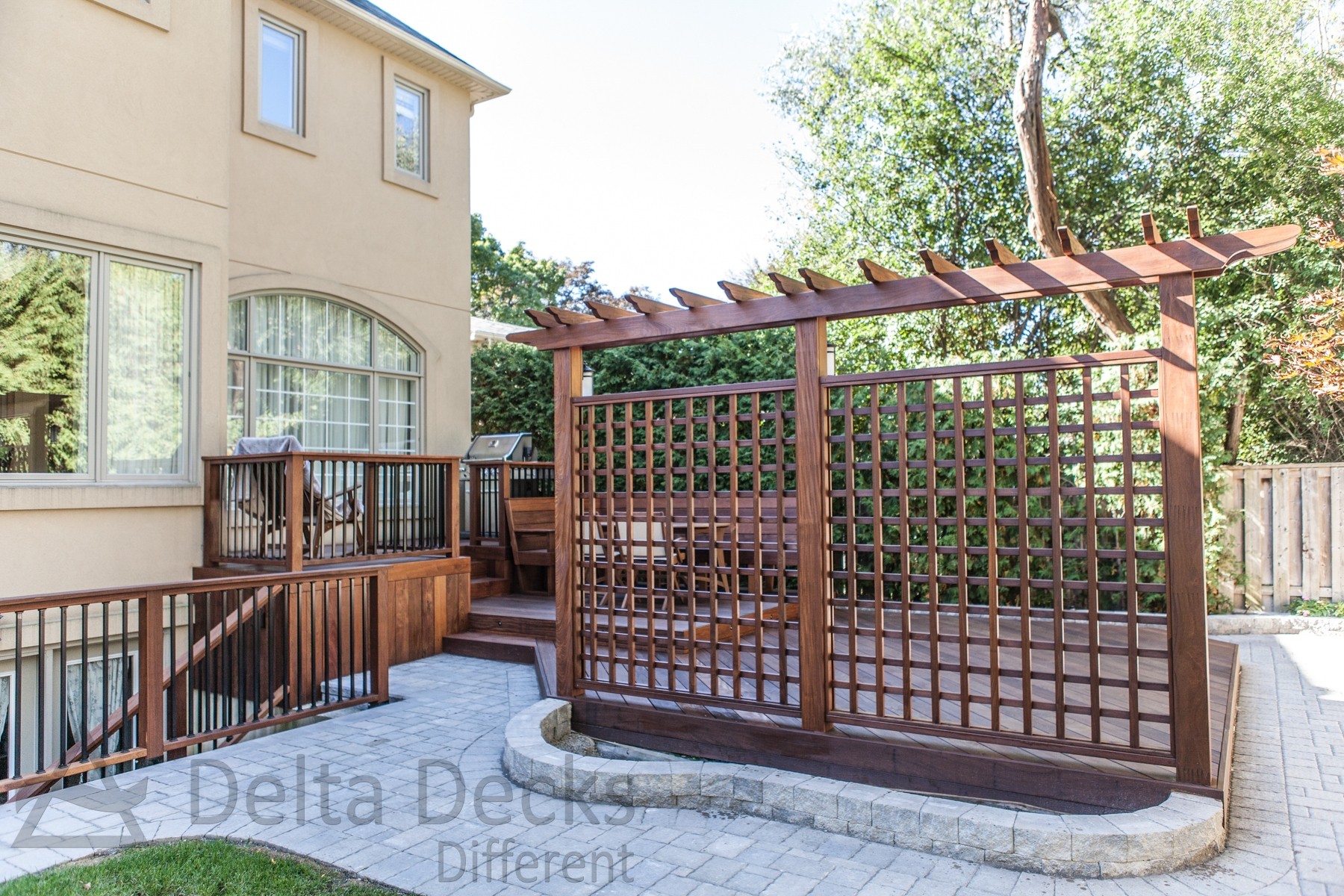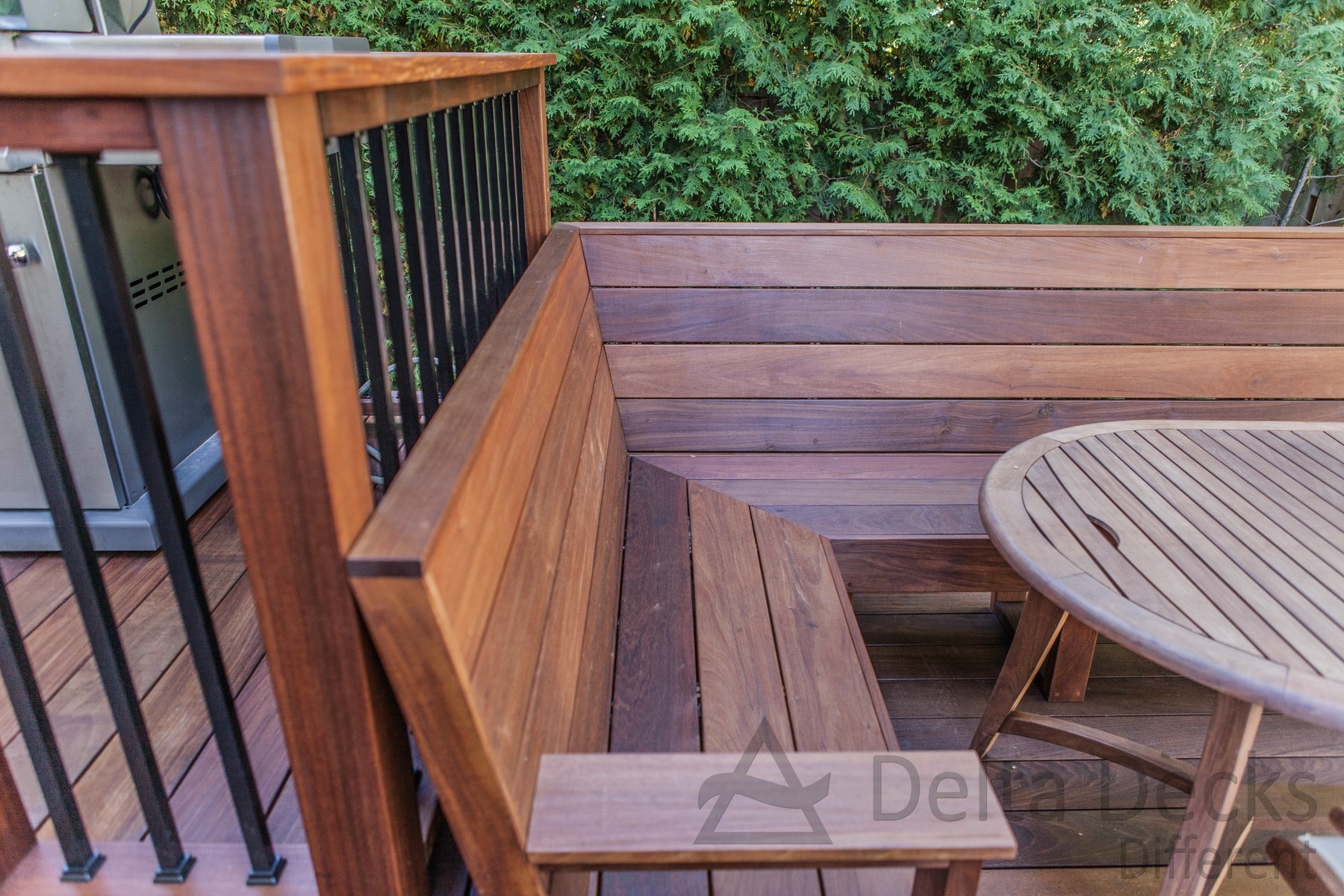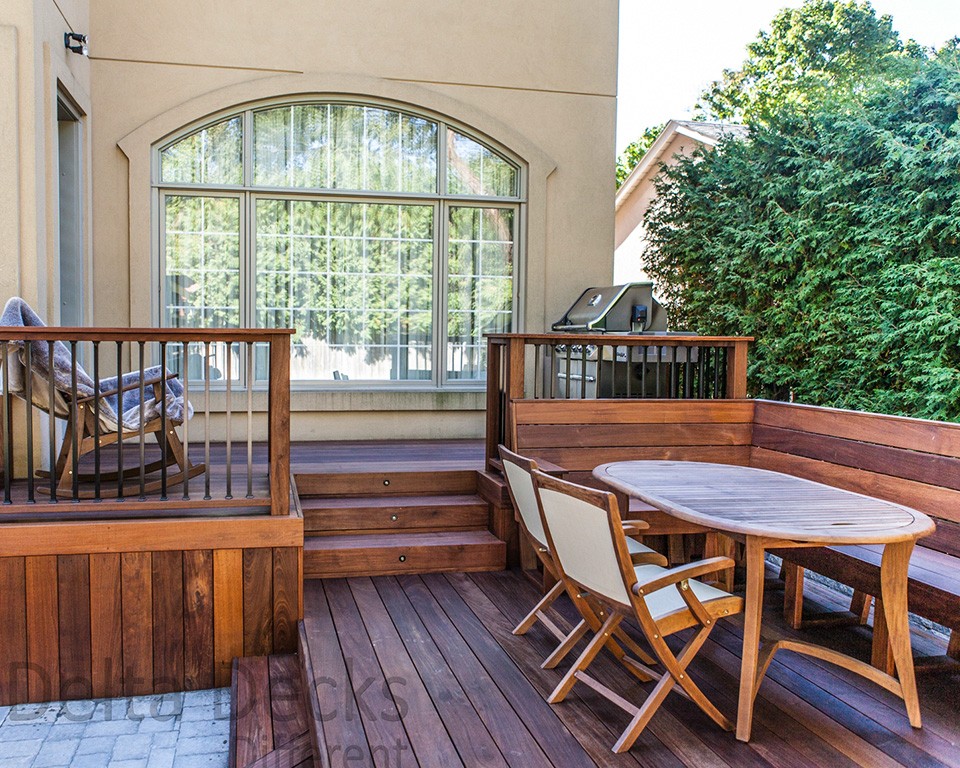 LAWRENCE PARK DECK
IPE MULTI LEVEL DECK
Ipe deck in Toronto – Multi-Level (3 levels). Completed in 2011.
Ipe Multi Level Deck, Toronto
A beautiful Ipe deck designed to include many features.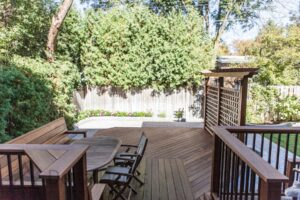 Deck Design Features
– Custom Ipe Screen
– Ipe wood frame and Aluminum Baluster Railing
– Custom wood benches with backs
– Decking board direction varies on different deck levels.
– Outdoor post and riser lights
– Solid wood skirt around the perimeter