Visit one of our two showrooms. Vaughan or Markham
No appointment necessary.
Head Office and Showrooms Hours of Operations
HIGH SEASON
April 1 – November 30
Monday till Friday:
9:00 am – 5:00 pm
Saturday:
Closed
Sunday:
Closed
Closed on all Statutory Holidays
LOW SEASON
December 1 – March 31
Open by Appointment Only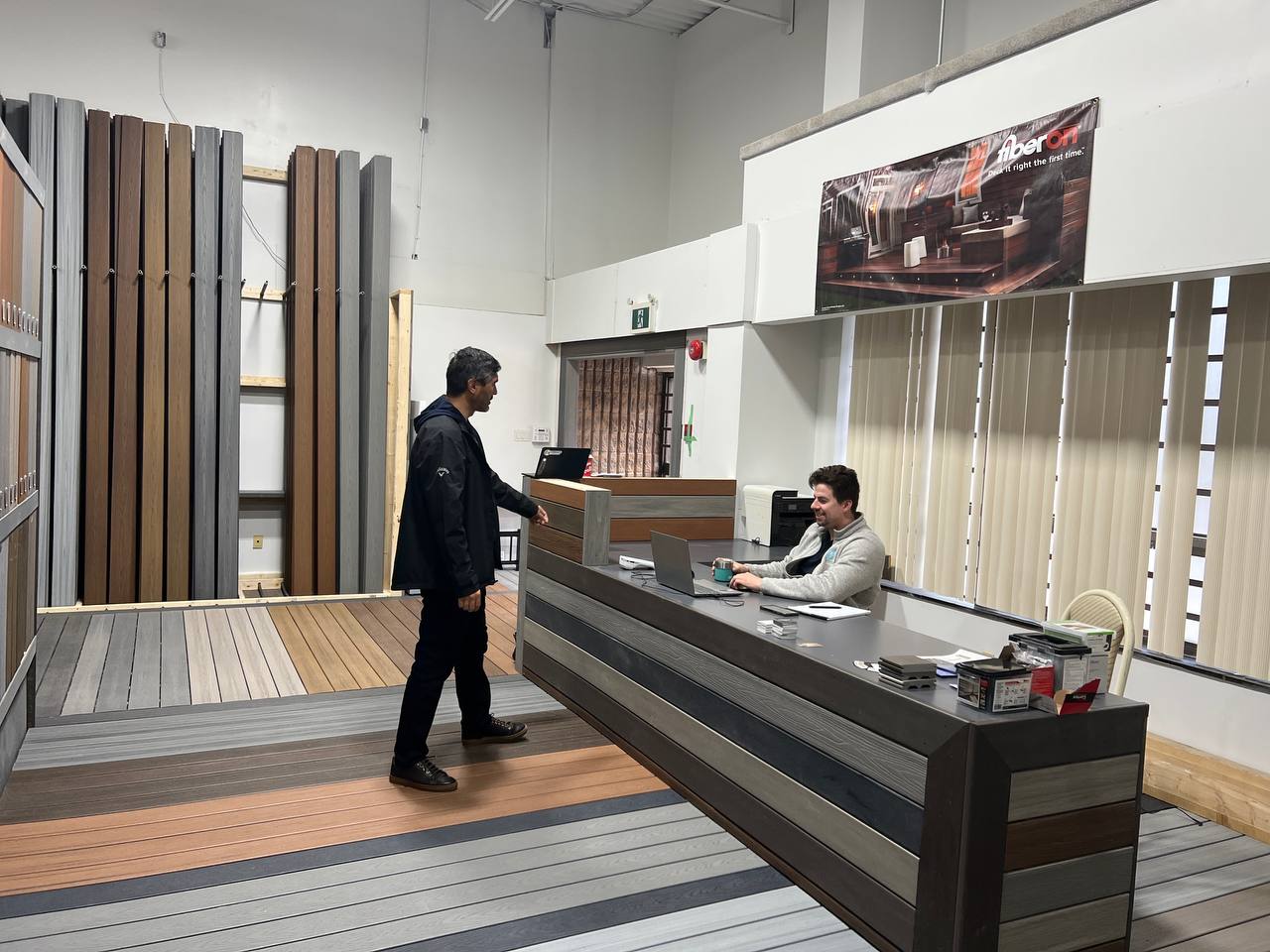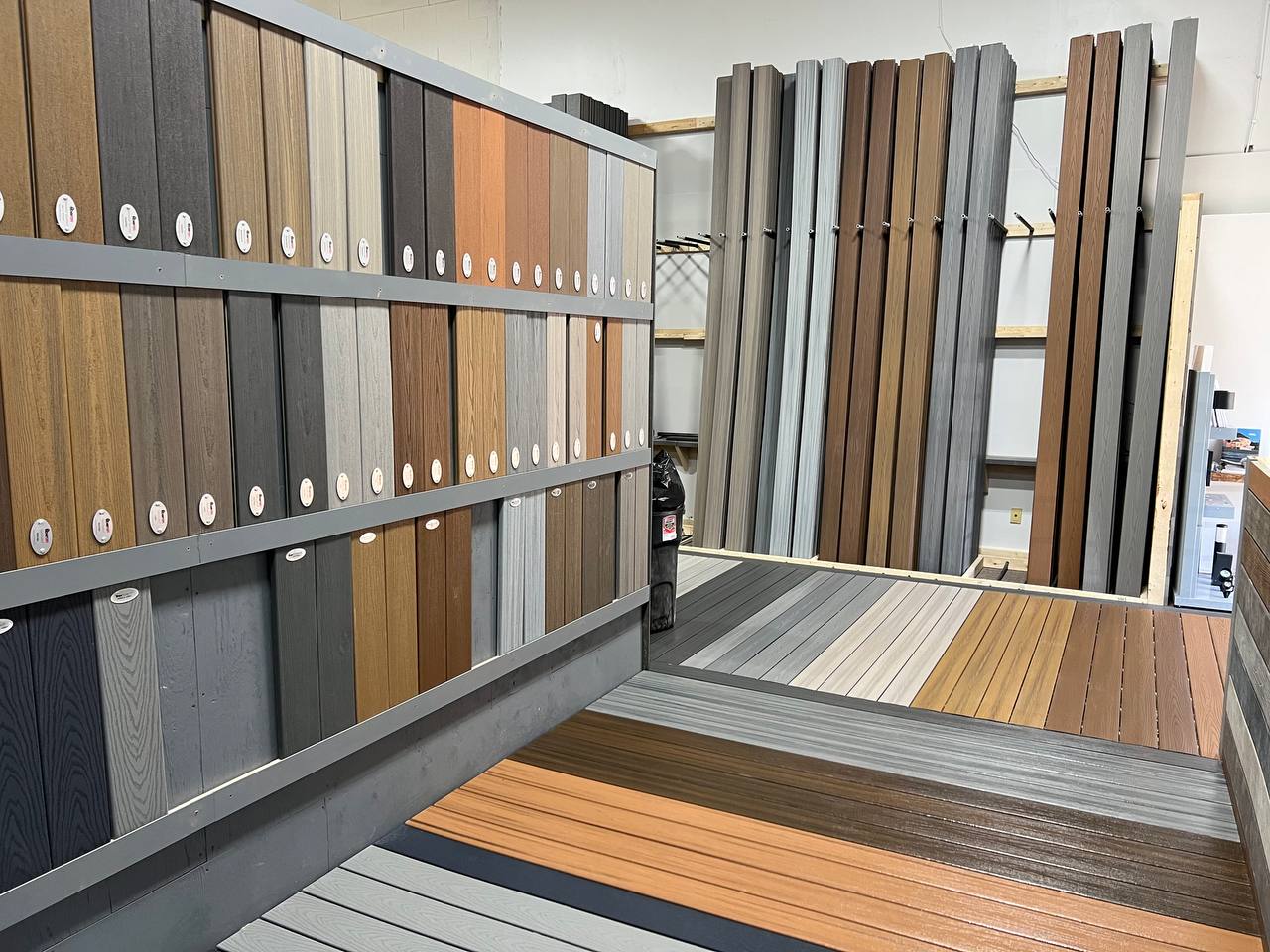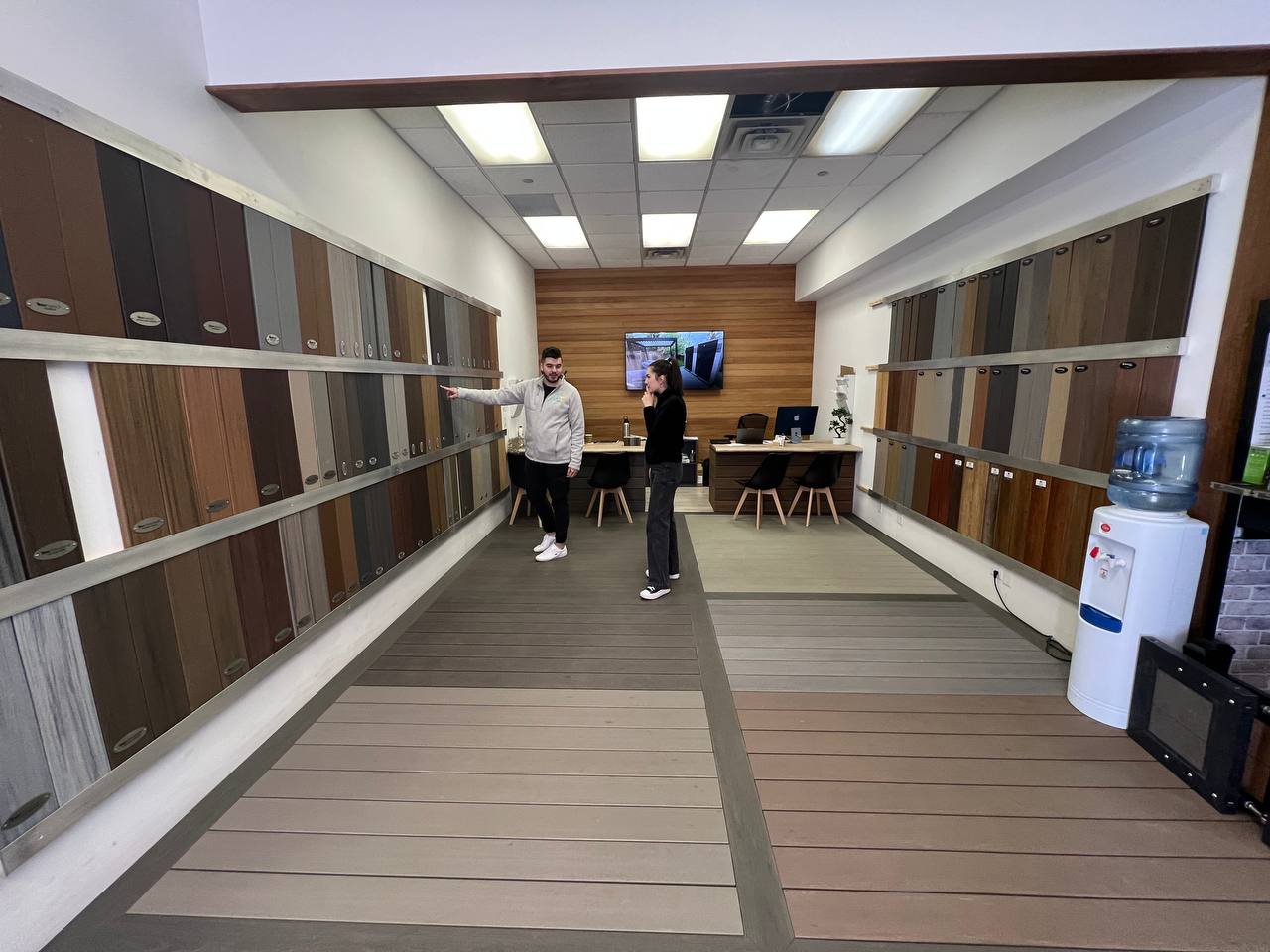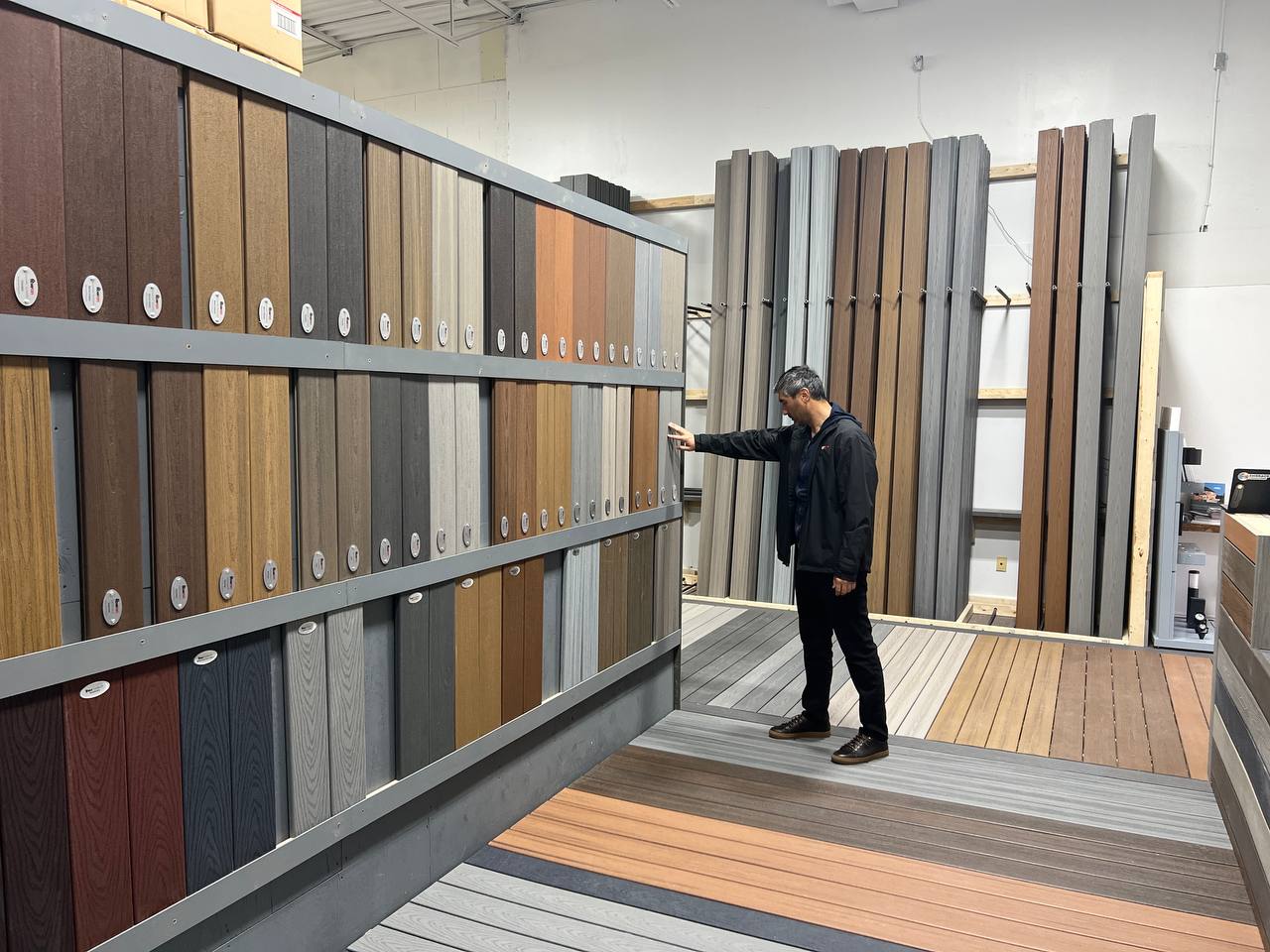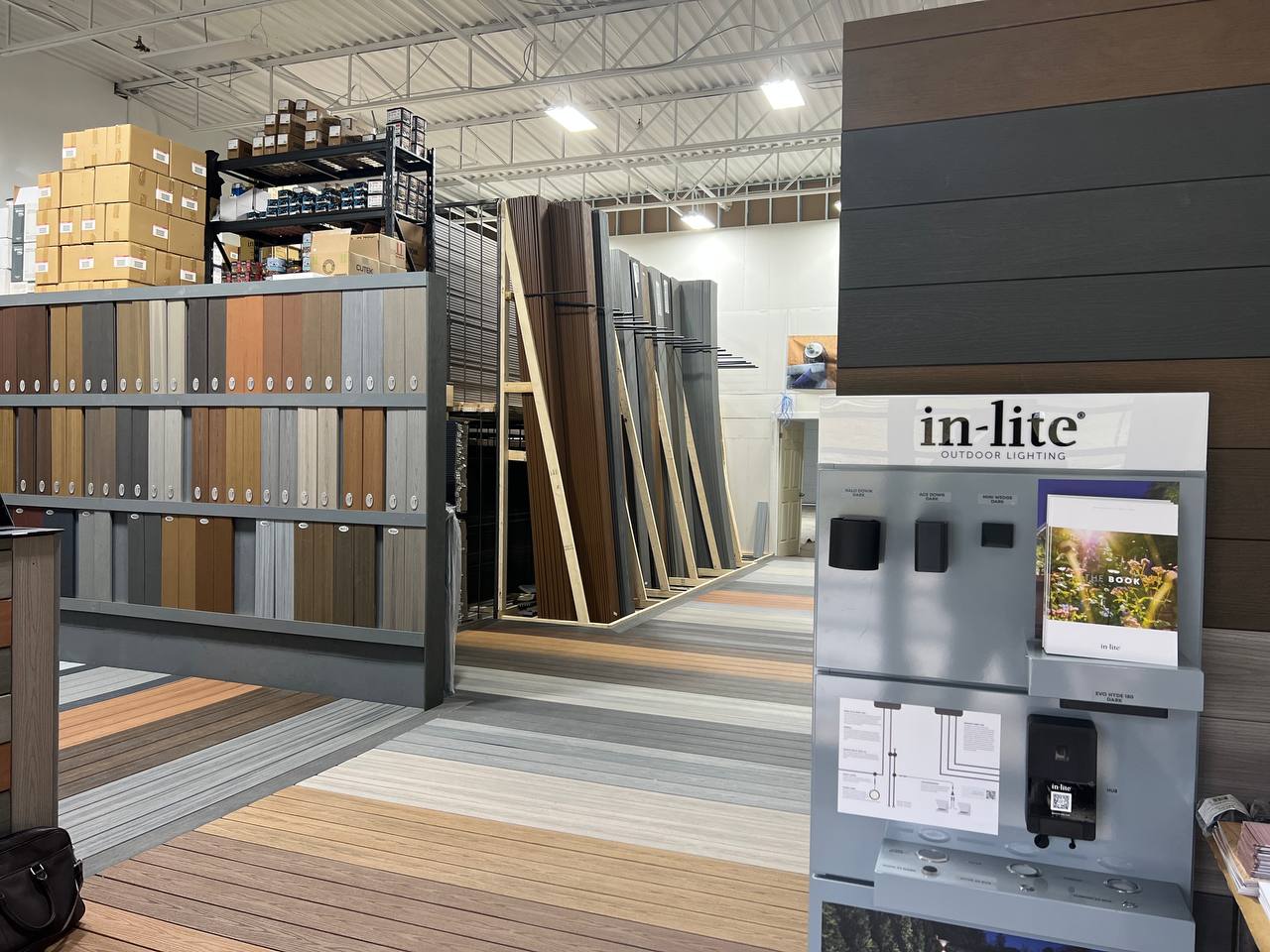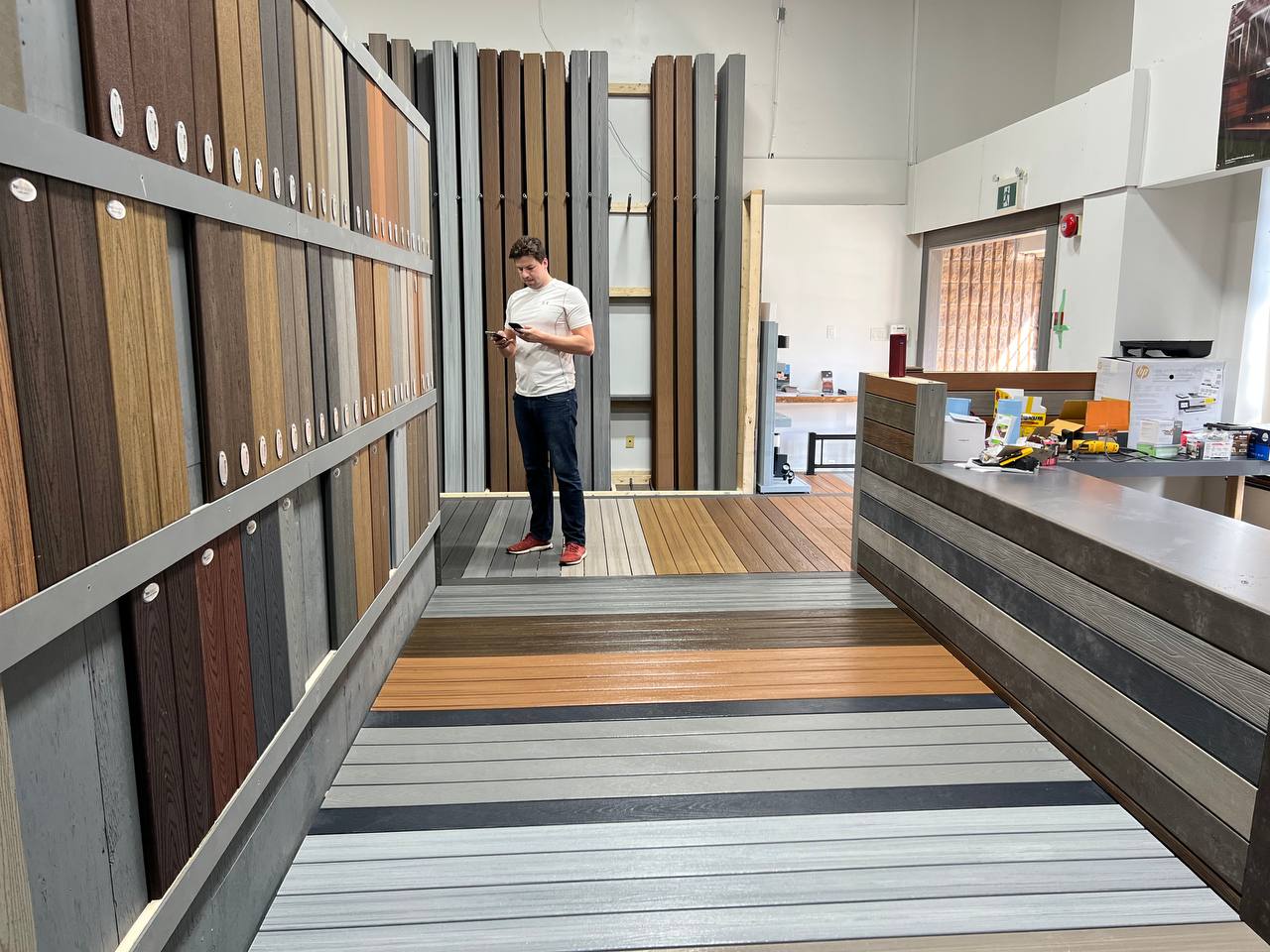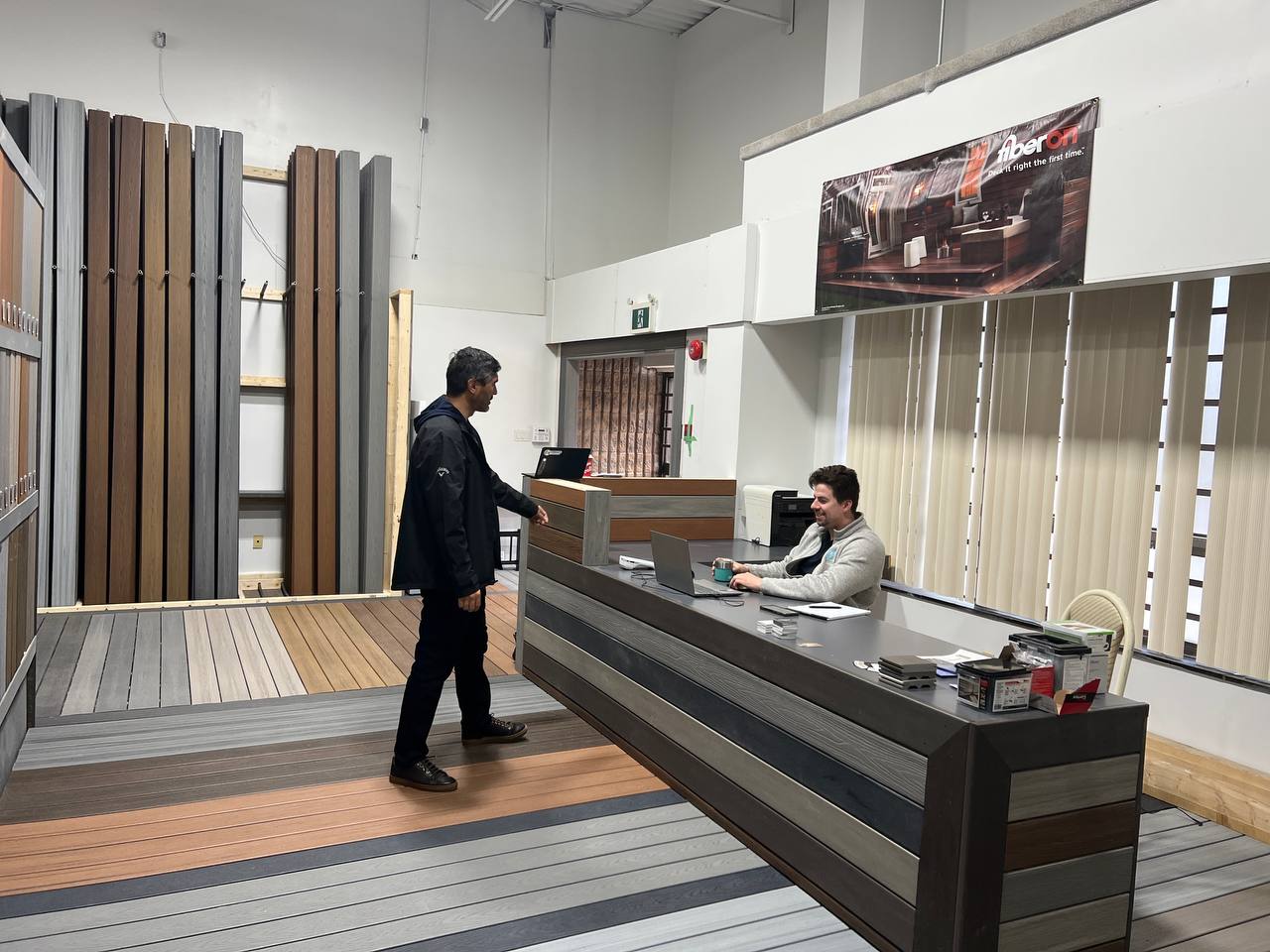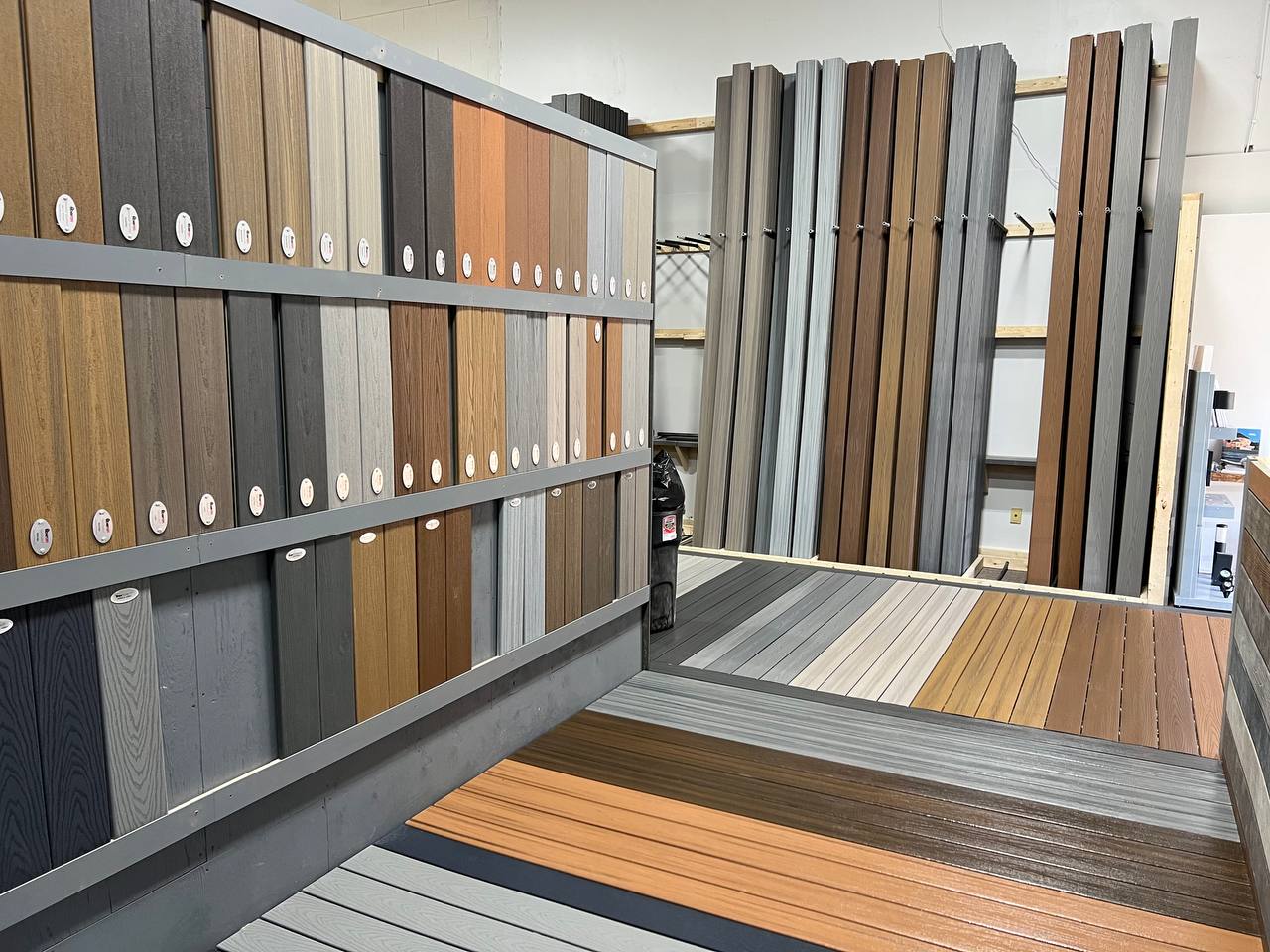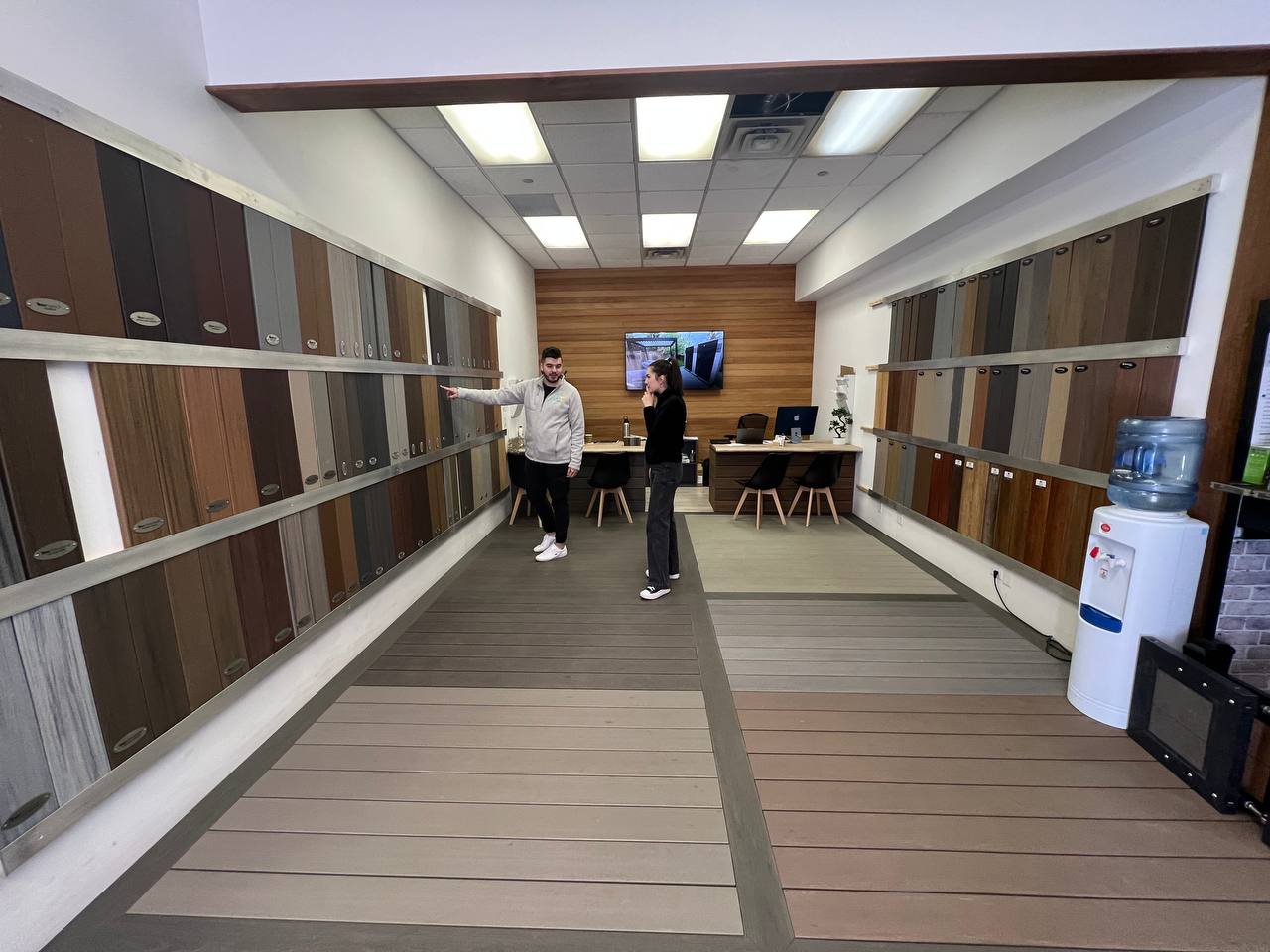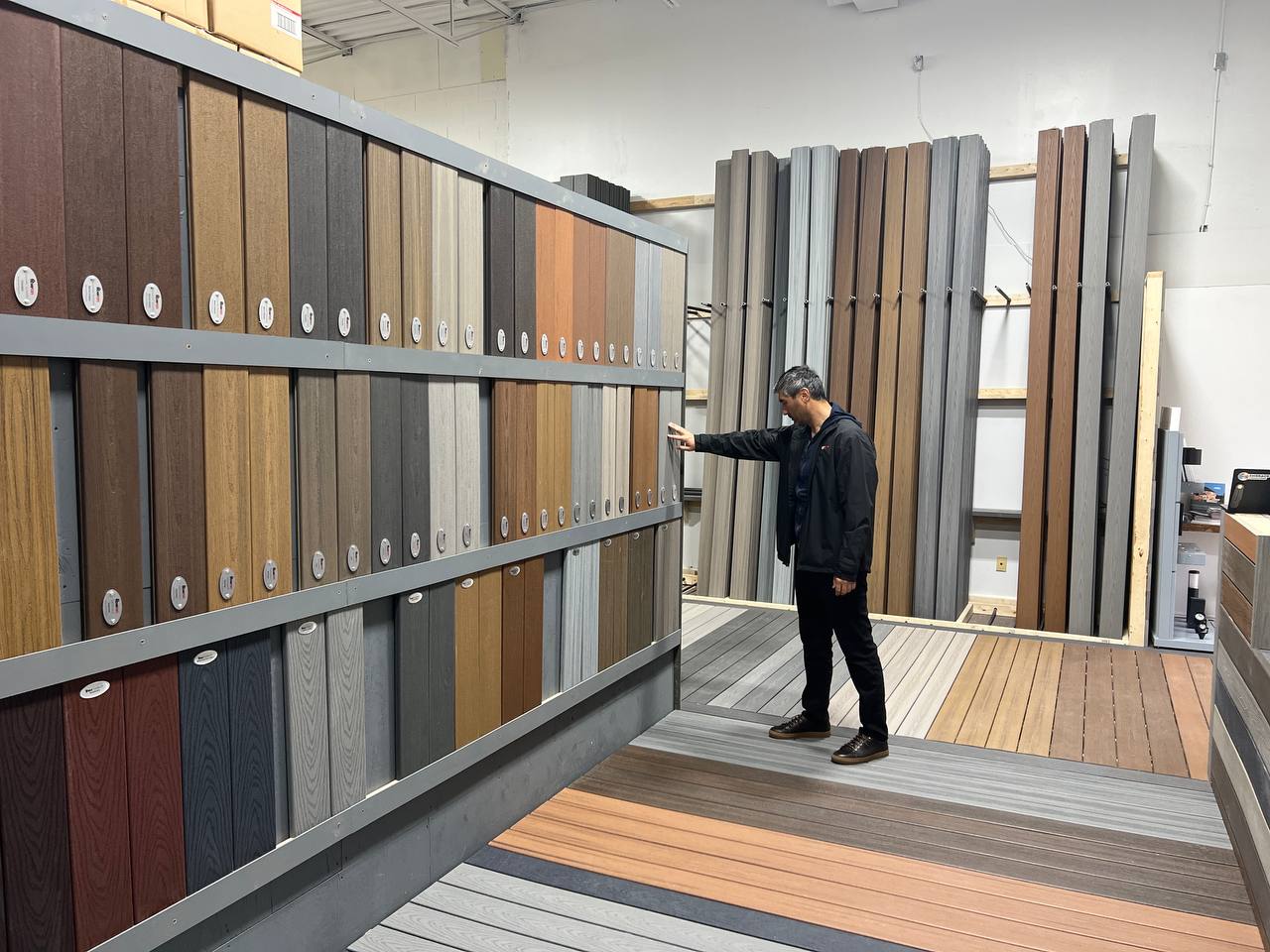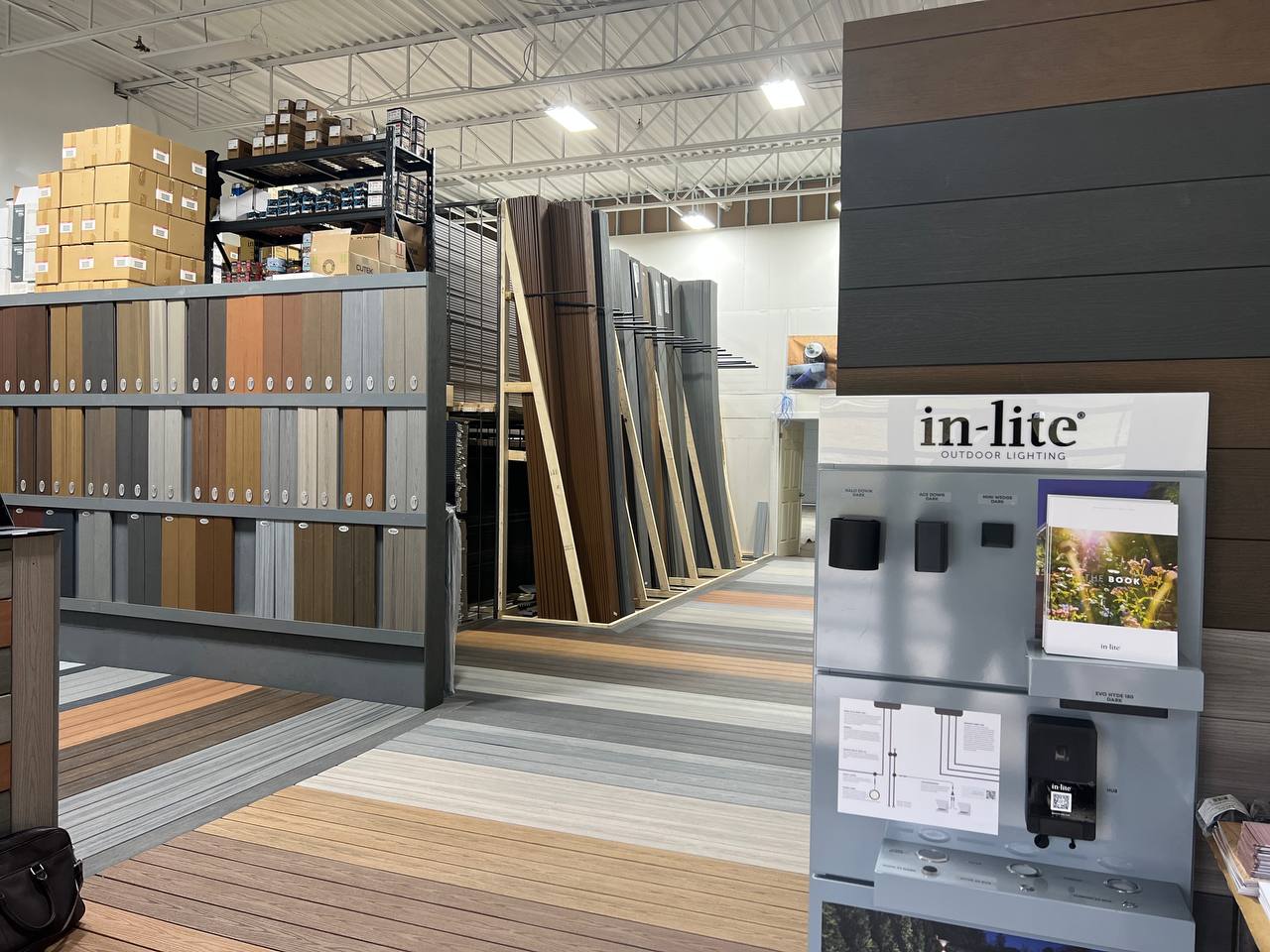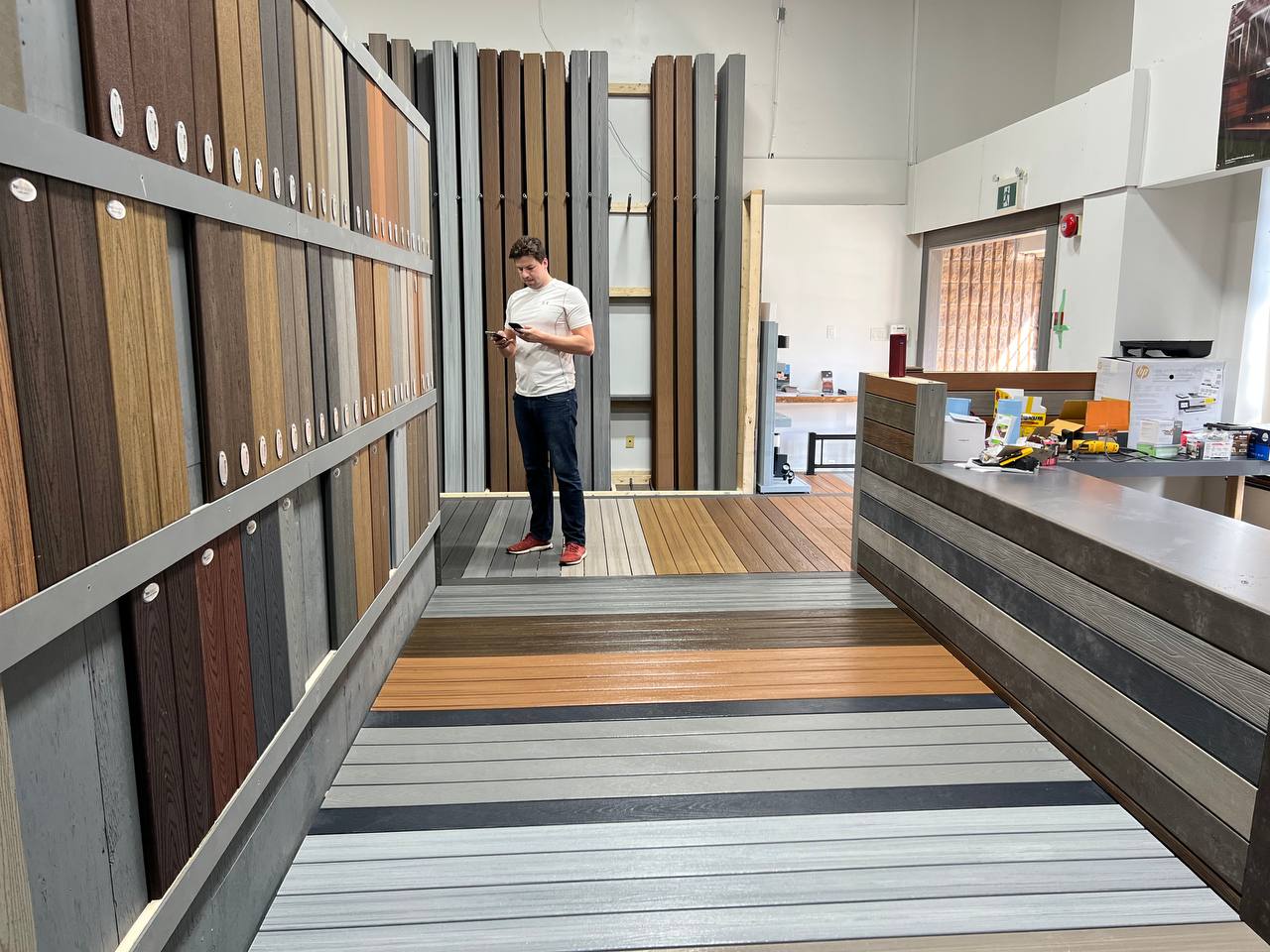 Vaughan showroom and office:
71 Buttermill Ave Concord, ON, L4K 3X2
Phone number
416 915 2693
Markham showroom and office:
234 Hood Rd. Markham, ON, L3R 3K8
Phone number
416 915 2693
DECK BUILDER IN TORONTO (GTA)
Delta Decks is a professional custom deck building company serving the Greater Toronto Area. Being a highly-qualified deck builder, our primary goal is to transform your desire for a beautiful and long lasting deck into reality, built on time and on budget. Individuality is one of the main aspects of our work. We're paying close attention to every single project and taking into account all the customer's preferences.
As one of the most leading deck businesses we possess unique technologies, as well as, approaches for both our decks and clients in order to gain top results and fulfill the expectations.
We are conscientious, reliable contractors, who provide extremely qualitative materials, fresh ideas, which assist us in the one and only deck creation.
Whether you're staying in Toronto or somewhere in the GTA area and you hesitate in choosing an appropriate deck company, be sure our Toronto deck builders are going to comply with all your demands, desires, regulations, offer you various services, etc. in the agreed time frame.
With help of our specialists you will save your time, money and at the same time you'll be provided with proper installations. Delta Decks possesses the best deck constructor, as well as, decks in Toronto.
YOUR DECK COMPANY. YOUR DECK CONTRACTOR AND PARTNER IN DESIGN
Once you've decided to make changes in your outdoor living space, it is rather essential to find proper deck contractors. Here are the key characteristics which inform that it's a suitable deck contractor for you:
The more experience you have, the more chances to be considered as a respectful, secure, decent company.
Nowadays, it is quite a significant feature, due to the fact that the majority of potential clients before selecting one or another firm, monitor the comments. The more positive, satisfying feedback, the more potential clients.
This is the vital aspect in each business sphere. Successful company is that one, which has highly-qualified staff. In our deck building team there is only experienced, talented and competent staff as well. Every builder in Delta Decks is a master of his art.
Keeping an eye on the new tendencies
We are the new generation, thus we need original approaches and brand-new methods as well. Our success-oriented team is constantly tracking down the latest innovations to adorn your open-air living space and enhance the level of your comfort.
Also plays a lot in business prosperity. Someday, when you've reached a solution and entered in search "deck builder near me" be ready to observe a diverse variety of suggestions. However, remember to check out all the points mentioned above to be completely satisfied with your choice later.
These and many other features are inherent in our Delta Decks work. We have been already collaborating with loads of clients. Likewise, we're having plenty of orders on a daily basis. We are not standing still. We are constantly going ahead, attempting to implement the coolest concepts and bring you more and more aesthetic pleasure from our work. Your satisfaction makes us feel like a flourishing company. Therefore, we are motivated to impress you.
Deck contractors Toronto
We have a huge amount of services, including wood decks, composite decks, etc. Our company has already succeeded in composite decking in Ontario. You can look through our works that we sporadically post and update on our website.
To find out more info about our services, ask any question, contact us via our website or make a call. Our Delta Decks close-knit, open-minded team is waiting for you.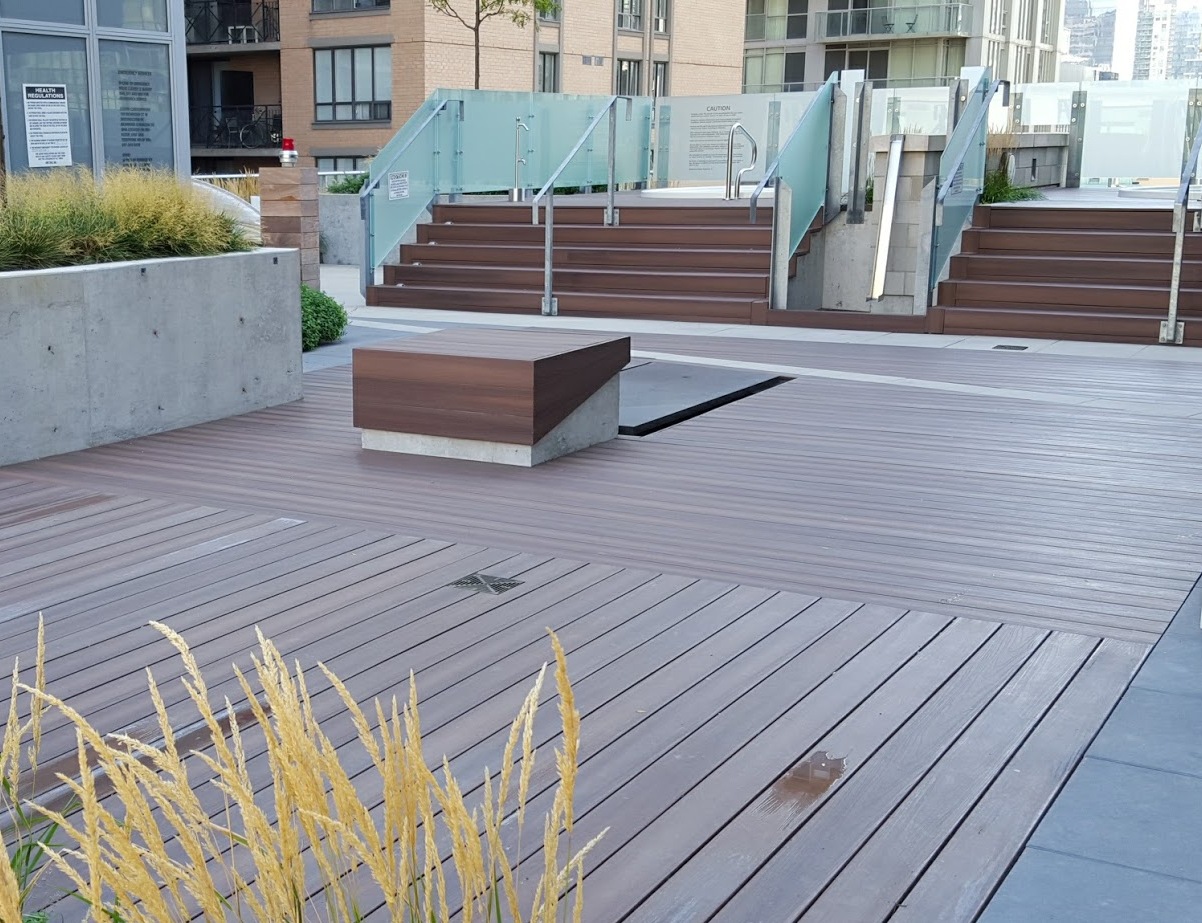 SEE SOME OF OUR PAST WORK
find out more info about us
What are low maintenance decks?

Decks built using composite and plastic (pvc or vinyl) decking materials are considered "low-maintenance" decks as they require significantly less maintenance than wood decks. Low maintenance decks do not need regular staining, sealing or oiling, they only need washing.

How much does custom deck construction cost?

As each deck project is unique, we don't have a one-size-fits-all pricing scheme at Delta Decks. Our pricing reflects the individual approach and expert craftsmanship that we have honed during our 15 years in business.

What materials do you use?

We offer several types of material to suit every budget and project: For deck frames:  Steel: a much stronger, more versatile and longer-lasting material which provides an even surface for mounting your decking boards.  Pressure-treated wood: the standard budget option. The cut ends are specially sealed to protect against moisture damage. For finish materials:  PVC: benefits include superior mould and moisture resistance, coolness to the touch in hot weather, low maintenance, and longevity (with a warranty of up to 50 years).  Composite: fabricated from a mix of wood fibres and recycled plastic, composite decking is low maintenance, very durable (covered by a 25-year average warranty) and available in three tiers of pricing. At Delta Decks we are certified installers of the leading composite decking brands – TimberTech/Azek, Deckorators, and Fiberon.  Cedar: an attractive alternative to traditional pressure-treated wood decks. Naturally moisture and rot resistant, but we recommend maintenance with a water repellent and UV-protective sealer.  Pressure-treated lumber: pine wood which has been treated with a copper pressed solution. Standard entry-level material and prone to splitting, warping and cracking. Should be maintained with water repellent and UV-protective sealer.

What guarantees can you offer that the job will be finished on time and on budget?

Once we understand what you have envisioned for your deck design and consider all of the other factors, we will devise a construction time frame. Our staff strive to complete your deck on time, and work overtime when necessary to achieve this. We will always keep you in the loop about how your project is progressing.

How long does the building process take?

The building process of each designed project can take anywhere between a week and several weeks depending on various factors. Aside from weather and deck size, applying for and receiving a deck building permit is the main reason a project can take longer than usual. However, at Delta Decks we have been working with the city permit office for many years and have a good relationship with the staff there.